Originating in France, the role of A-line dresses in the fashion industry was reawakened in the 21st century. Seen on stars and trendsetters, I've always found myself drawn to this particular type of dress as I find it to be extremely flattering. With its sleek but defining features, it's not hard to see why this shape has continuously captivated audiences everywhere. These fabulous A-Line dresses will show you why this style will be around for a long time.
---
1

ASOS – Jarlo Layered Lace a Line Mini Dress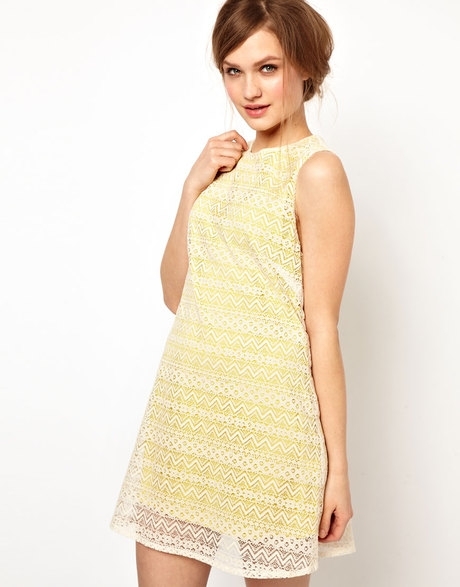 The fact that this little number has a beautiful vintage feel to it makes it one of my favorite A-line dresses. With its soft yellow hue and fancy lace overlay, it truly makes quite a stunning picture. I would pair this dress with black opaque tights for a deeply contrasting but innovative look.
---
2

ASOS – Lace Insert Contrast Skater Dress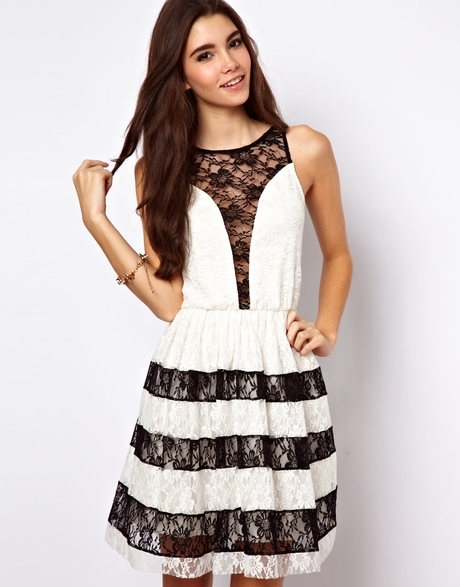 Because of its monochromatic tones, this skater dress is very versatile. The classic lace detailing is one of the best parts about this beautiful piece, followed by its slimming shape. I've definitely been eyeing this one for a while!
---
3

ASOS – Skater Dress in Contrast Lace & Mesh Back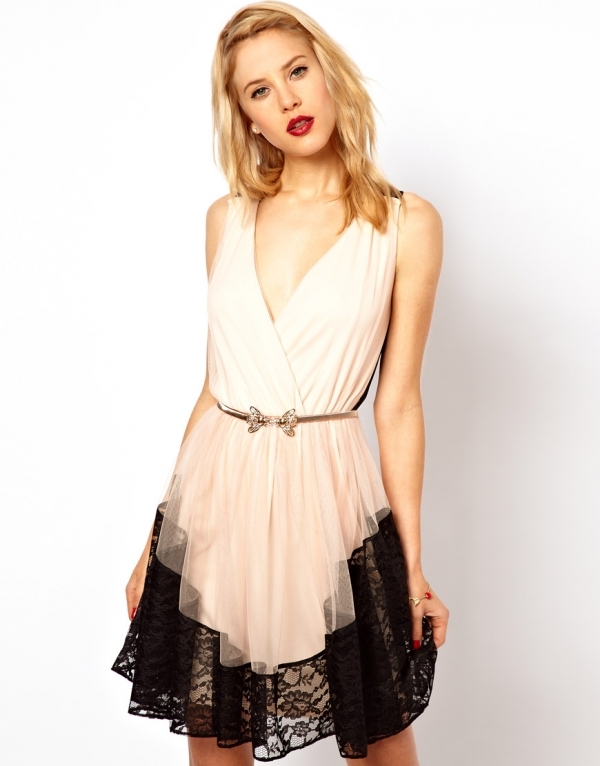 The daring cut on the back of this radiant dress will make your eyes pop and your mouth water! I am amazed at how the wrap front compliments the mesh overlay. If you weren't able to tell, I am a huge fanatic when it comes to lace dresses. Cinch the waist in with a show stopping belt for an even more glamorous look!
---
4

Urban Outfitters – Kimchi Blue Knit Floral Skater Dress

The shape and silhouette of this lovely number is sure to wow everyone as you rock it on your next outing. Floral patterns have already become one of the biggest trends this season; with their vibrant colors, it's not hard to see why.
---
5

Urban Outfitters – Ecote Boho Print Knit Skater Dress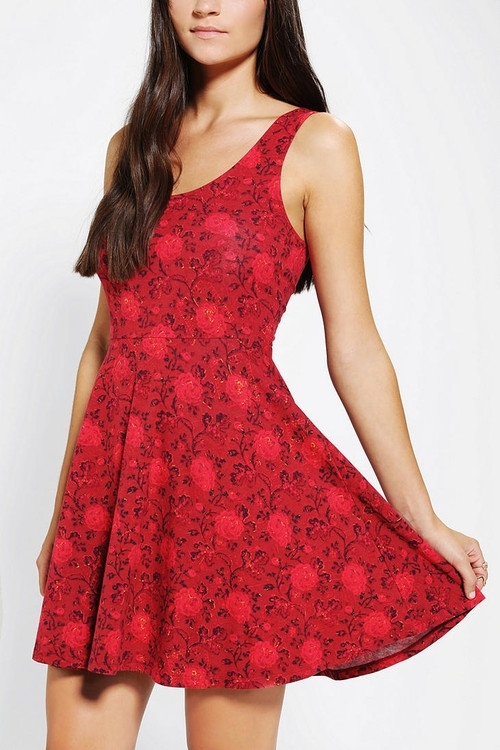 This dress is an absolute beauty! Coming in a variety of colors, I love that this floral skater dress is form fitting but comfortable. The fact that it stretches is definitely a plus! My favorite number is the red multi-color print.
---
6

Urban Outfitters – Sparkle & Fade Knit Skater Dress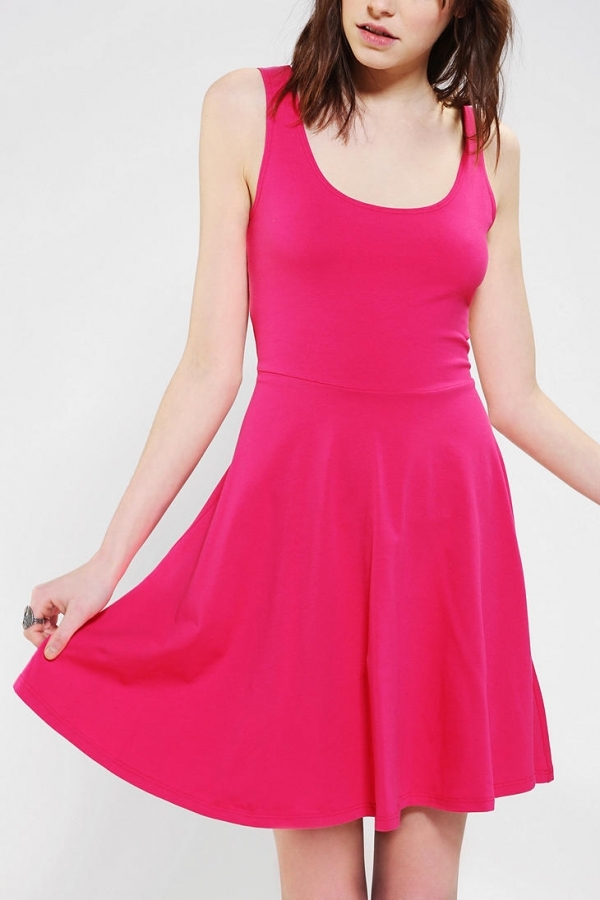 The color in the picture is true to life. Simple in nature, this dress can be worn during any season; if you throw on a cardigan and tights, you will be more than ready for fall and winter! This dress can flatter diverse figures. You can never have too many basics.
---
7

Modcloth – Windy City Dress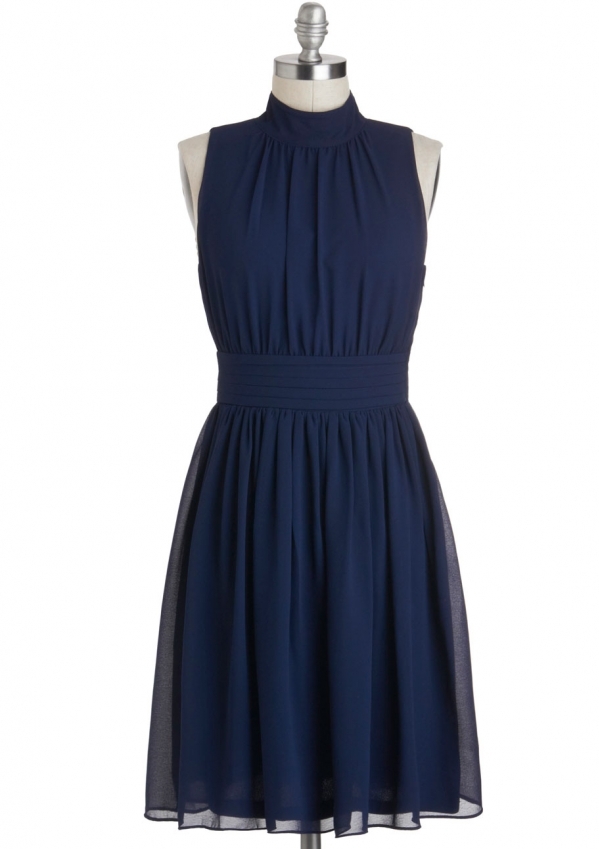 This next A-line dress is one of my favorites. The navy tone, cut and length were some of the reasons why I coveted this dress; the silky smooth chiffon definitely did not disappoint. I've never been a big fan of turtlenecks but this number may have changed my mind. It comes in a wide range of sizes. Rock it with a high bun for a sophisticated look!
---
8

Modcloth – Pattern for the Better Dress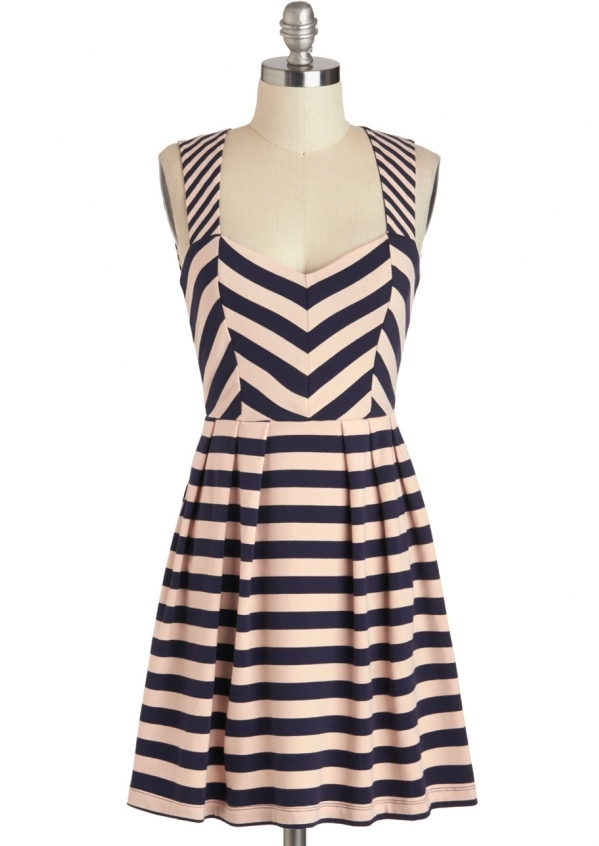 I love how simple and fun the print on this dress is! The contrasting stripes, as well as the open back, certainly come together for an effortless yet fabulous look. Another perk is that the fabric is soft and extremely comfortable. What's more to love in a dress?
---
9

Modcloth - Literary Luncheon Dress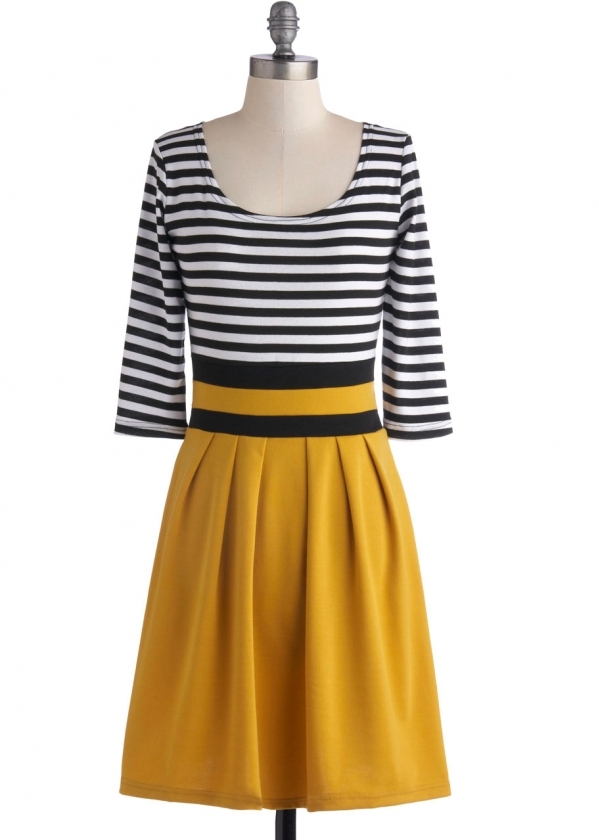 Last but not least, mustard yellow has never looked so good! Lately, I've been really into dresses with sleeves; with its casual but cute stripes, this one is to die for. The clever band around the center adds definition to the overall look.
I am completely obsessed with this classic silhouette. There are so many ways to dress up this look, as well as rock it during the day. Where do you like to shop to get your A-line dresses?
More
---
Comments
Popular
Recent