Everyone is nervous about their first day back to school, but with these back to school dresses you won't have to worry about looking amazing. While some girls will throw on just any old dress, it is important to make sure your dress is school appropriate and sends the right message. First impressions are everything after all. With these adorable back to school dresses, you won't miss a beat walking into class.
1

Long Sleeve Floral Dress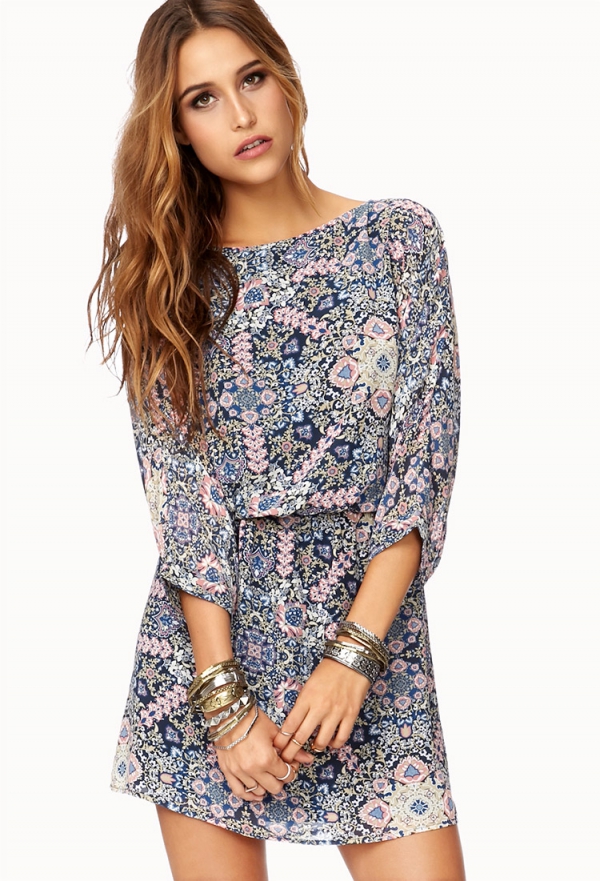 Your eyes will be on the teacher but all eyes will be on you with one cutest back to school dresses offered by Forever 21. It is modest enough to school and not to mention lightweight enough to keep you cool in your scorching hot classrooms. Pair this with some bangles and combat boots for a winning back to school look.
2

Polka Dot Pop of Color Dress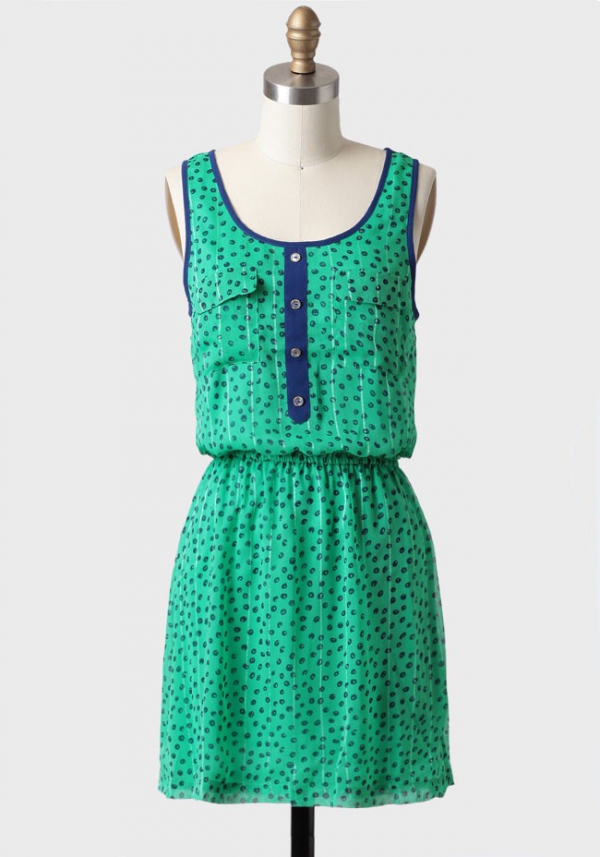 If a pop of color is more you thing, you can't pass on this precious polka dotted dress from Ruche. It is simple enough to not distract you from your studies, but fun enough to have that playful back to school vibe that you love. Pair it with some pearls and a neutral pair of flats to look perfect and polished on your first day.
3

Back in Black Jersey Dress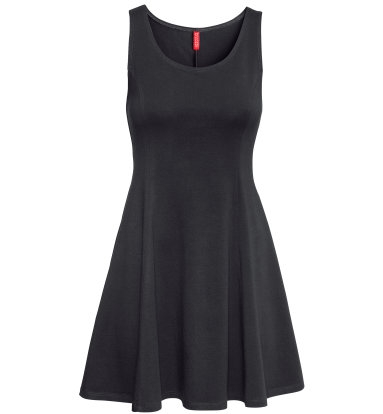 Who says a plain black dress can't make a back to school statement? Pair this perfect fitting jersey dress from H&M with the right accessories, and the day is yours. I would add in a bright pink necklace, a bold green belt, and a white cardigan for a can't miss look.
4

Bold Chevron Dress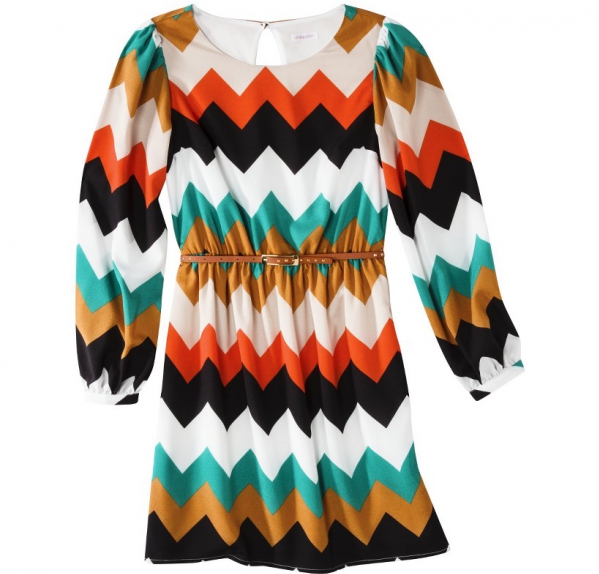 Chevron is such a hot trend right now and this dress from Target puts the perfect back to school spin on it. The colors are perfect for fall and even more perfect for those first days back to school. It is belted which is perfect for any body shape and the long sleeves will keep you feeling modest in the classroom. Pair it with some brown fringe boots and wear your hair in a braid to get a native-American vibe in this adorable dress.
5

Arrow Print Skater Dress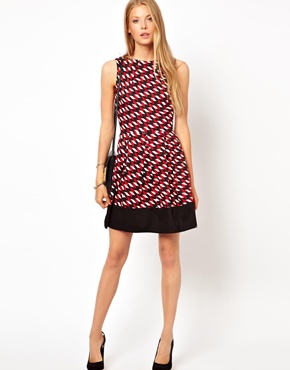 This dress is perfect to look prim and proper during your back to school arrival. Its skater dress fit is perfect and flattering on all body types and the print is bold yet not overwhelming. To perfect this look, pair this ASOS dress with a black or white cardigan and some flats with minimalist jewelry. You will be ready to take on the first day of school in no time.
6

Varsity Shirt Dress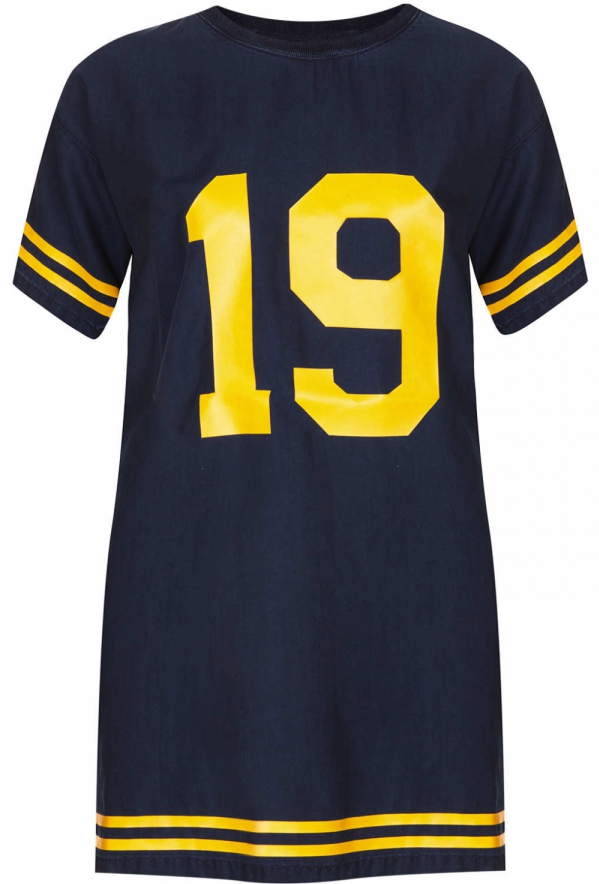 The best part about getting back to school is that football season starts soon. Turn heads and get in the sporty season with this varsity dress from Topshop. Get an edgy look with this dress by pairing it with black tights, neon sneakers, and some over the top jewelry. You will be ready to take this bold outfit from the classroom to the football game without missing a beat.
7

White Eyelet Dress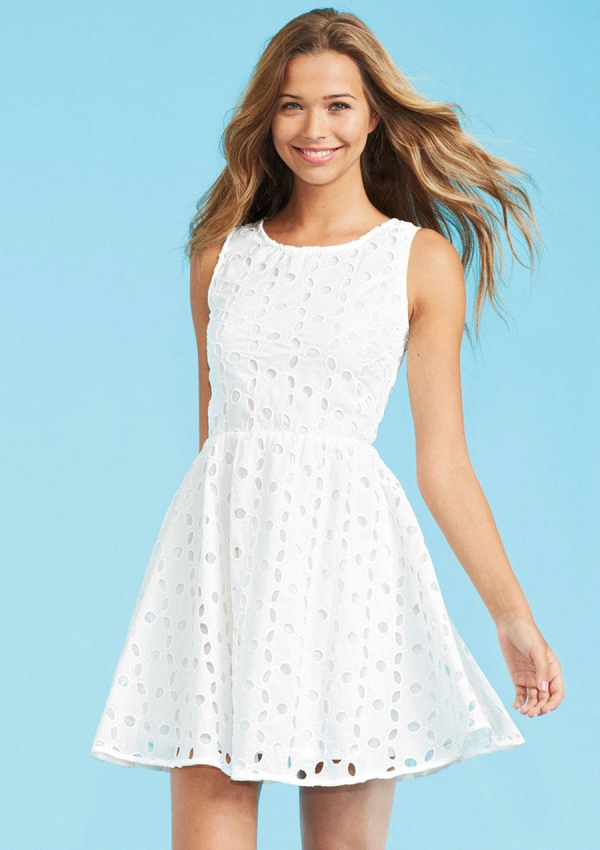 A classic white eyelet dress will never go out of style. Incorporate this dress into your back to school wardrobe for a variety of head turning outfits. The beauty of this dress is that you can make it your own and put your own style on it with any accessories you want. Add in a letterman's jacket to make it more casual or dress it up with some feminine accessories such as a bold headband and a pink belt. No matter how you wear this adorable Delias dress, you are bound to look perfect on your back to school adventures.
No matter what your style is, you can take these back to school dresses and make them all your own. What did you think of these back to school dresses to make a statement? What are some other dresses you think are perfect for the first day at school? What makes a dress perfect to wear on the first day of school?