All of us girls with bigger breasts know the struggle is real when trying to find a cute, functional, and comfy bra! Well, I've got news for you, it is possible! Check out this list below of the best functional and versatile bras that you could ever find for women with larger breasts. These bras will meet all your wants and needs in undergarments for everyday and sports wear. The Knix brand really does listen to women when it comes to their products, from bras to underwear and more, they believe in style, comfort, and functionality; and I promise you won't be disappointed in their products. Great price points, cute colors and a range of styles, Knix is the brand you want!
Table of contents:
1

Racerback Evolution Bra-$55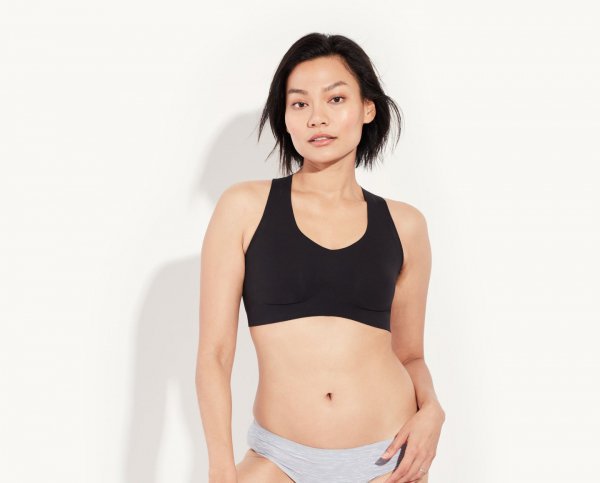 Let's start with a sporty one, because if you're anything like me, finding a good sports bra is nearly impossible when you're well-endowed in your upper regions. Designed for medium impact, it is made from a soft moisture-wicking, anti-odor fabric. This traditional pull-on sports style is sure to give you the support, comfort, and look you want in a sports bra.
2

8-in-1 Evolution Bra-$55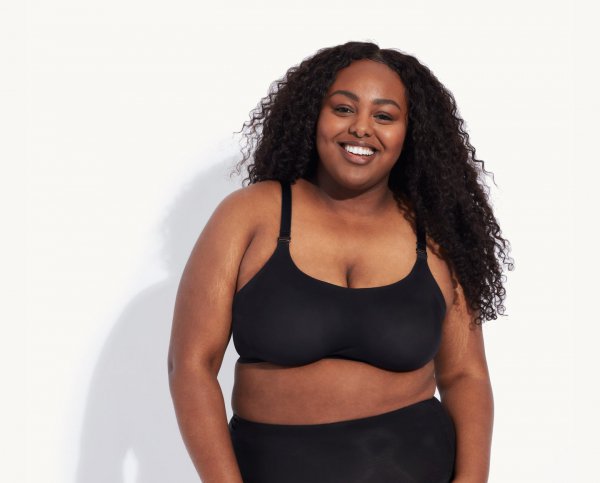 We all love a great convertible bra! You only need one or two and all your outfit needs are met. This is one of Knix's more versatile bras. There are an amazing 8 different ways to wear this bra thanks to the two pairs of swappable straps. It's perfect for any dress, occasion, outing, and more. There are no uncomfortable wires but you still get all the support you need. Functional, stylish, and available in multiple colors, this is the best investment you'll make in years!
3

V-Neck Evolution Bra-$55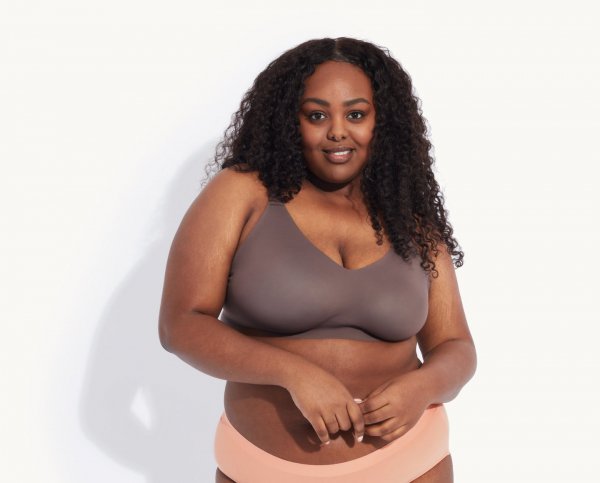 Okay so one advantage of having big boobies is showing them off! This V-Neck bra is great for supporting and raising your bosom while also providing the coverage you need for those low cut shirts. You'll feel totally safe thanks to the sporty straps which can be worn straight or cross-back and this bra can even support your girls for gentle exercise like yoga.
4

Padded 8-in-1 Evolution Bra-$55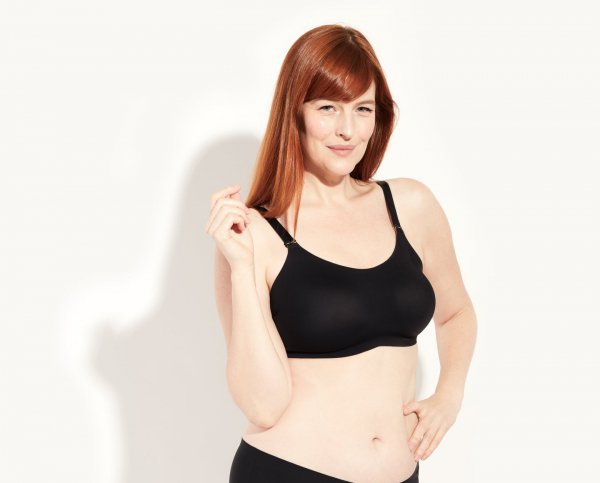 For those who prefer extra coverage, Knix present a padded version of the 8-in-1 Evolution Bra. It has all the superior qualities of that style with breathable, discreet padding. Convertible? Check. Soft and supportive? Check. Breathable fabric? Check. Sounds like this bra is a winner winner chicken dinner! It's got all you'll want from a padded bra and the convenience of the convertible straps so it'll fit every outfit you'll rock from spring to winter and around the calendar again.
5

Longevity Bra-$45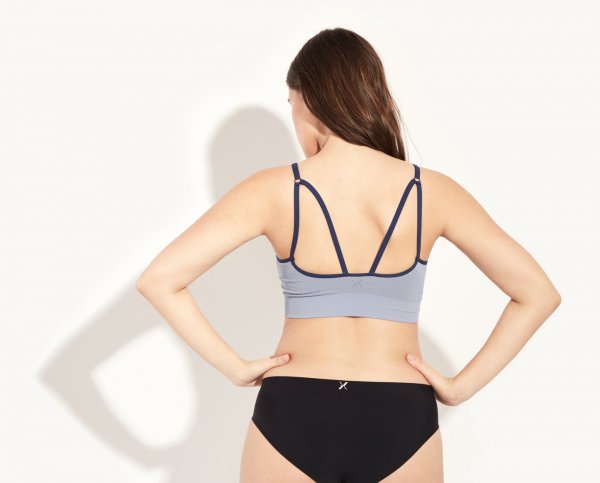 Need a cute and functional sports bra for medium impact activity? Look no further than the Knix Longevity bra then! Specially created for women with big boobs wanting a bra for those gym days where you're not bouncing the girls around then this one is the choice for you! The long line cut and reinforced underbust offers the support you need and the unique back profile is flattering and makes it stand out from standard pull-on sports bras. Multiple color choices, thin straps, and highly flattering, you won't want to pass up your chance to snag one of these!
6

Luxe V-Neck Bra-$55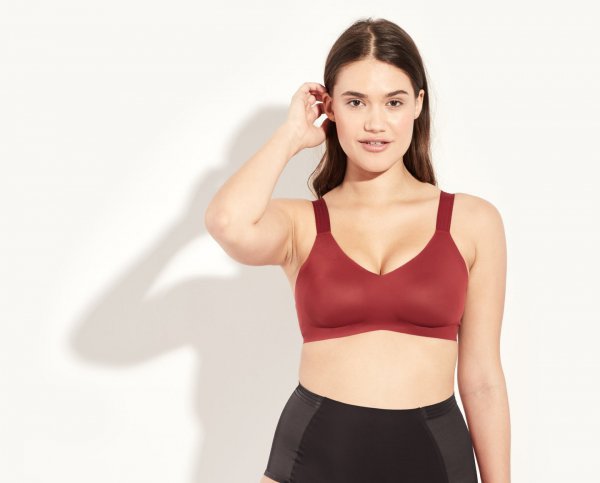 Okay my first comment is: can we just talk about the fab color of this bra in cranberry?! OMGosh I've never seen one this cute and functional and holy my it looks soft! The gorgeous detailing on the straps should have you sold, but if they don't, their description of velvety and soft is what hooked me on this! Plus, it's a V-Neck style so it's going to go great in any T-shirt, low cut shirt, or dress you wear and those velvety straps can be worn straight or cross-back.
All these bras give you great profile without bulk - especially good for wearing under t-shirts and close-fitting clothes. Hardware is kept to an absolute minimum so there's nothing to dig in or slip around. You'll love to handle the soft breathable fabric which includes moisture-wicking technology as well as being anti-odor and quick drying. But most of all, you'll love the great support you get while giving you a great shape.
Check out Knix for their full range of versatile and good-looking underwear.
Please rate this article