Your body significantly changes during pregnancy and no matter how hard you fight it, you eventually have to give up your normal clothes and start stocking your closet with the must have basic clothing pieces for pregnant women. Maternity clothes need to dress you for the season and occasion, and should accommodate your changing body. Changing your wardrobe can be expensive,but knowing what the basic clothing pieces are will definitely help you stretch you budget. So, here are 7 must have basic clothing pieces for pregnant women.
---
1

Belly Band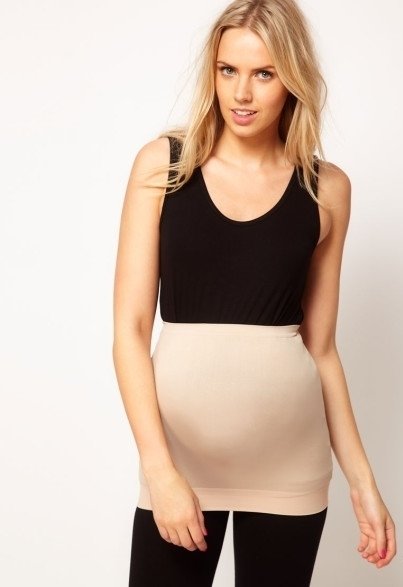 One of the most must have basic clothing pieces for pregnant women is the belly band. A belly band is basically a tube top that goes around your belly. It helps ease back pain as it gives back support not only during the day, but also when you sleep. Belly bands also help you save money by extending the length of time you can wear your pre-pregnancy clothes. You can cover the unzipped fly and buttons of your normal jeans by wearing a belly band over them.
2

Comfortable Underwear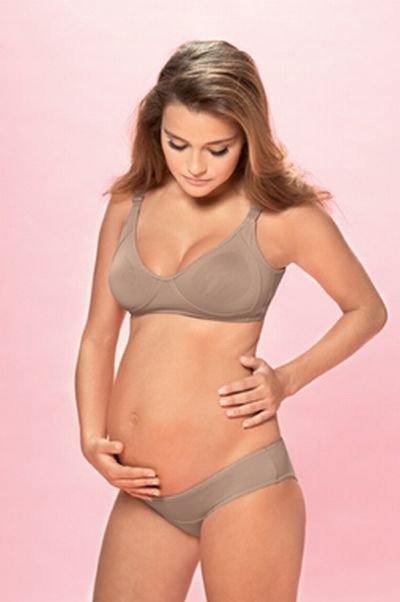 When I say underwear, I mean panties and bras. Maternity underwear makes your pregnancy easier and much more comfy. Granny panties are not the only option you can choose. Maternity panties now come in different styles: bikini, boy shorts and thongs. When choosing maternity bras, make sure you prioritize support and comfort over style. Sport bras, tanks and camisoles with built-in bras are usually the go-tos when it comes to picking maternity bras.
---
3

Leggings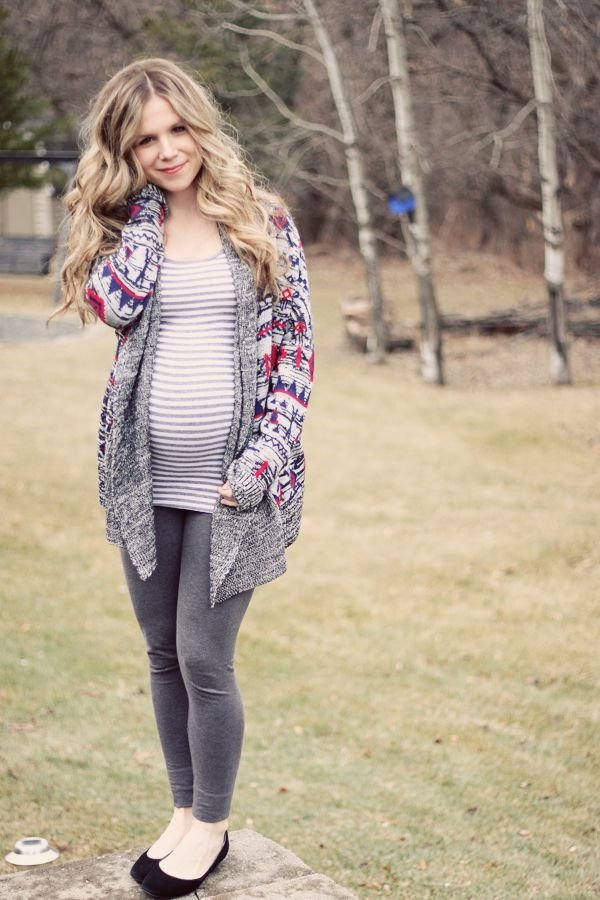 Leggings are stylish all year round! They're comfortable too, pregnant or not. Leggings are very versatile. You can pair them with almost anything or wear them under a long top.Normal leggings are fine but maternity leggings are more elastic.
---
4

Wrap Dress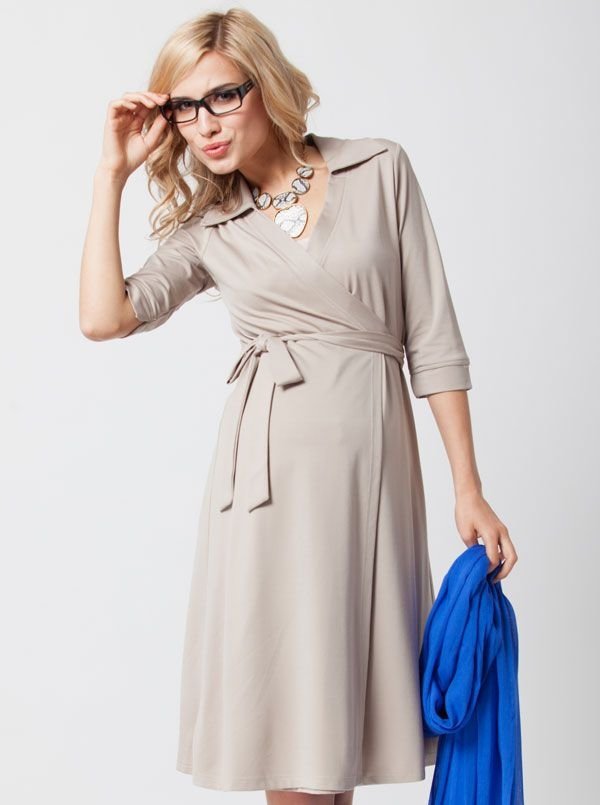 Want to look extra pretty and blooming in an instant? Then wrap dresses are for you! Kate Middleton made wrap dresses popular this year. This basic clothing piece is simple and very feminine. This type of dress is very ideal for any pregnant woman. It's adjustable and is flattering to all mamas-to-be. It's such an easy wear!
---
5

Maternity Shirts and Blouses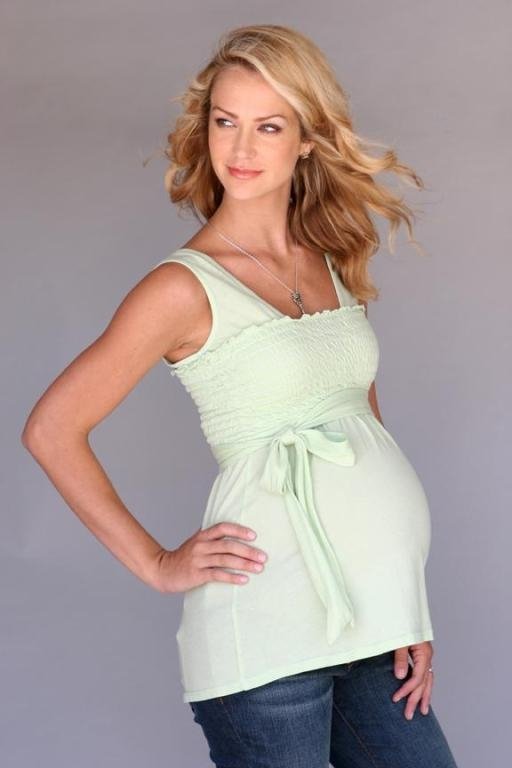 Maternity shirts and blouses are your best friends. Nowadays, finding flattering and comfortable shirts and blouses for your growing belly is very easy. Stretchy cotton V-necks or boatnecks are the most basic and versatile as you can style them to fit almost any occasion. Button down tops are highly recommended when you're growing out of your pre-pregnancy clothes but are not yet filling out full maternity clothes. Other maternity top styles include tunics, spaghetti straps and baby-doll blouses.
---
6

Cardigans and Scarves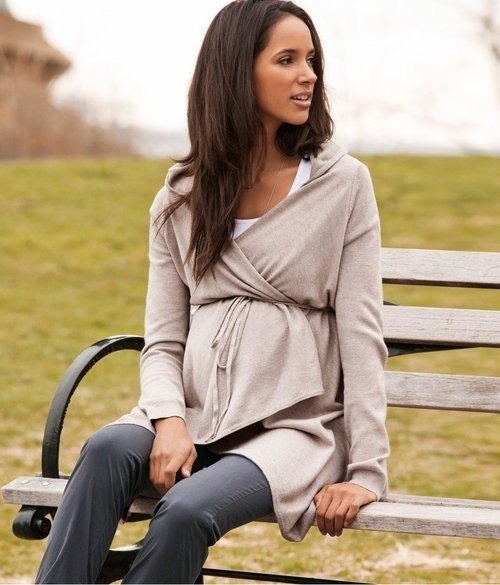 Cardigans are great for any season, too! When pregnant, veer away from button down cardigans and go for the drapey, open-front ones. Wearing cardigans gives the illusion of a more elongated and vertical figure. Choose cardigans that are made out of light fabric for warmer seasons; pick thicker and more cozy ones on cooler seasons. I suggest wearing the kimono cardigans for a more daring and chic style.
---
7

Good Pair of Shoes /Sandals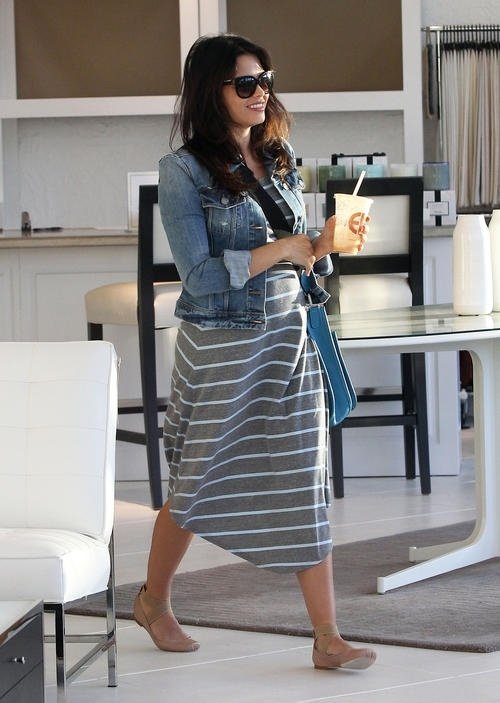 Forget about your stilettos for now! Now that you're pregnant, comfortable flat shoes are the more sensible and practical choice of footwear. As you're nearing your due date, your weight gets heavier and your feet will carry that weight. Feel more comfortable by wearing slip on shoes, such as ballet flats and loafers. A good pair of sandals is also a must have since your feet might swell in the later stages of your pregnancy.
Dressing up for your pregnancy does not have to be stressful and daunting. Changing your wardrobe can be a breeze just by simply stocking your closet with these basic maternity clothing pieces. Any more ideas on how to rock your pregnancy wardrobe? Share the maternity clothing pieces that you love!
---
Comments
Popular
Related
Recent