COMMENT
Whether you consider yourself a bonafide Katycat or a lover of fashion, some of Katy Perry's best looks have caused many heads to turn. Katy Perry is known for her eclectic taste in clothing, both on stage and in her everyday life. I love the message that Katy's wardrobe sends out: You should always be proud of your interests, regardless of whether they are conventional and fit in with current trends. Because of the amount of confidence she emits on a daily basis, the outfits where it is clear that she is determined to be herself and stand out from the crowd are a part of Katy Perry's best looks.
1. New York City Outing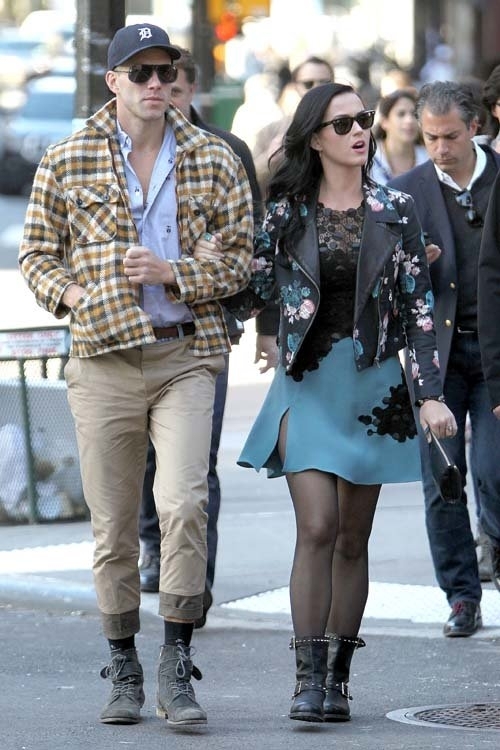 One of my favorite trends to look out for has been the pairing of floral patterns with leather and lace, making this one of Katy Perry's best looks. I am in love with the silhouette of this fabulous and daring dress (part of the Versace Spring 2013 collection).
2. 2013 People's Choice Awards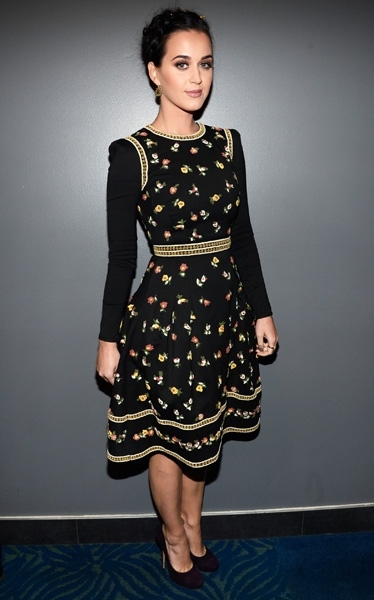 This is one of the top outfits worn by Katy Perry that is sure to make you swoon. I love that she is not afraid to experiment with different styles. The A-line structure of this Valentino dress really accentuates all of her curves. On a plus note, the floral print is absolutely superb!
3. London Outing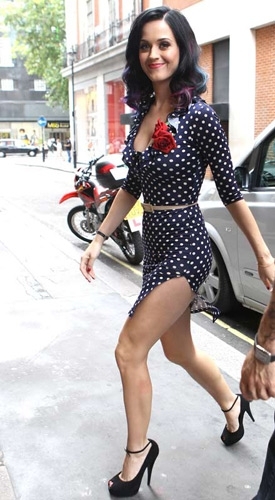 If you are hoping to draw some inspiration from this leading lady's style, look no further. You will find that this is one of Katy's more attainable looks. Because of its trendy nature, it won't be hard to replicate this exact look for less! All you need to do is pair a navy polka-dot dress with a cream-colored belt and red flower pin and you will be just as ready to walk the runway!
4. "Part of Me" Screening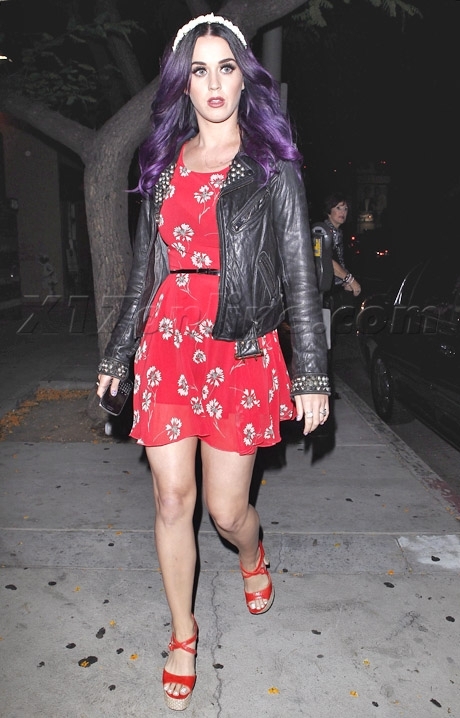 Katy Perry wore this lovely number when surprising her fans during a screening of her film "Part of Me", as well as on numerous occasions. The coral floral print chiffon dress by Vestryonline.com bears a striking resemblance to the dress pictured above and is only a fraction of the price!
5. NYC Outing (before the Killer Queen Fragrance Launch)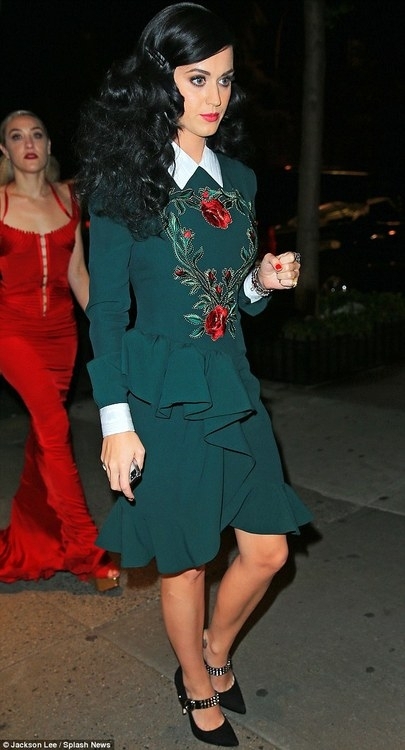 Katy Perry seems to be mainly spotted in bright hues, making this venture into darker colors all the more successful. Part of the Moschino Fall 2013 collection, I am in awe of just how flattering the cut, color and print of this dress is! I am normally not a fan of ruffles but the peplum style of this dress certainly does her justice here. The sharp collar enhances the overall look and makes me fall even more in love with this outfit!
6. "Smurfs 2" Press Conference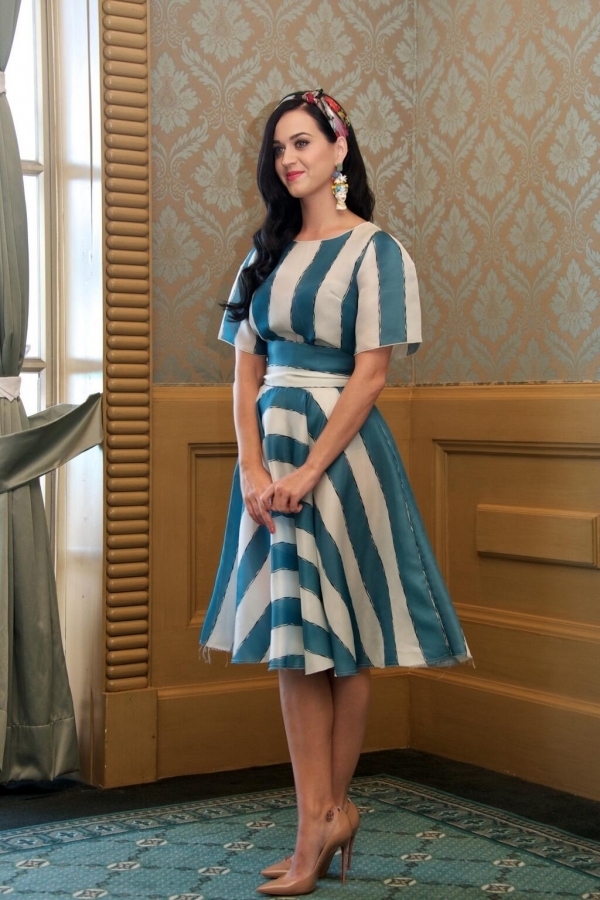 This is my favorite look tackled by the lovely Katy Perry. I am a huge fan of stripes and teal; seeing this combination worn in such an elegant manner makes my heart swell. This Dolce and Gabbana Spring 2013 number hits all of the right notes; while it is saddening that I will never be able to afford this classy look, that does not stop me from coveting this fabulous piece! From her flirty headband to her cute earrings, it is hard not to fall for this stunning outfit.
7. Halloween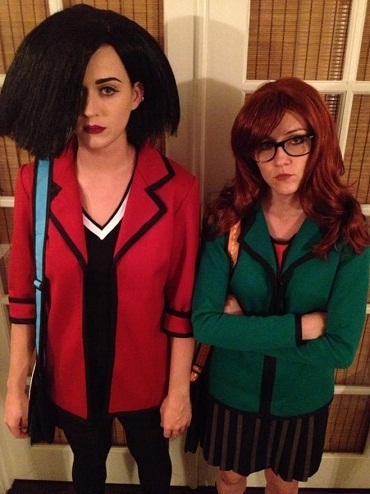 As a lover of the hit TV series "Daria", I couldn't help but include this picture in my post. Attending a Halloween party with best friend Shannon Woodward, Katy Perry decided to go as Daria's partner-in-crime Jane.
8. Great Gatsby Premiere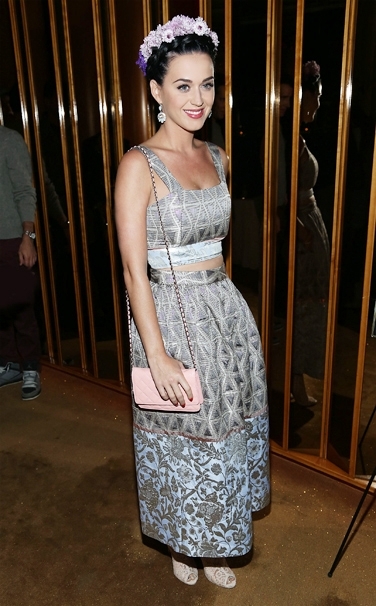 Katy Perry manages to add grace and character to the popular trend of pairing flirty cropped tops with lovely maxi skirts. The classy shape of her fantastic Suno Spring 2013 ensemble and the subtle blue hues come together for an overall stunning appearance. Her magnificent floral crown completes the look!
9. "Part of Me" Press Conference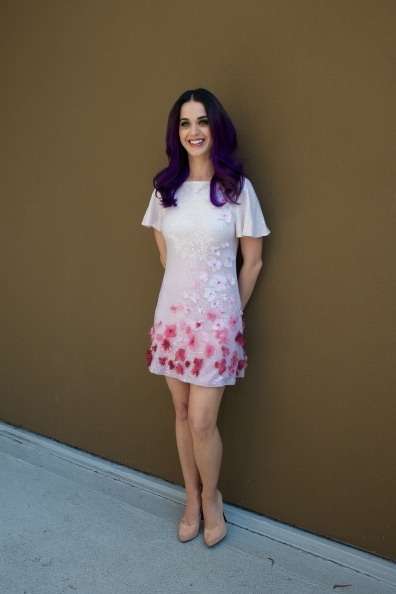 Last but not least, I love how well the purple tone of her hair compliments this sparkling Erin Fetherston number that she wore at the press conference for her film. Katy seems to be a large fan of floral prints; with their versatility, can you blame her? It is no wonder that celebrity gossiper Perez Hilton compared her to a flawless rose!
While it is true that most celebrities have a stylist, the point remains that their personality and personal style are taken into consideration when finding fabulous choices. Whether you tip your hat to Katy Perry or her stylist Johnny Wujek, it is certainly hard to ignore this fashionista! What is your favorite look worn by Katy Perry?
15 Brutally Honest 🙏🏼 Signs Your Husband 💍 Wants a Divorce 💔 ...