I toss and turn when I plan for outfits for Christmas dinner. Why? Because I want to look good even when I am eating like a wolf. In the quest of mixing and matching skirts, leggings, blouses, and coats from my closet, I thought about creating this list of outfits for Christmas dinner. Here are my choices:
1

Black Leggings + Red Sweater Dress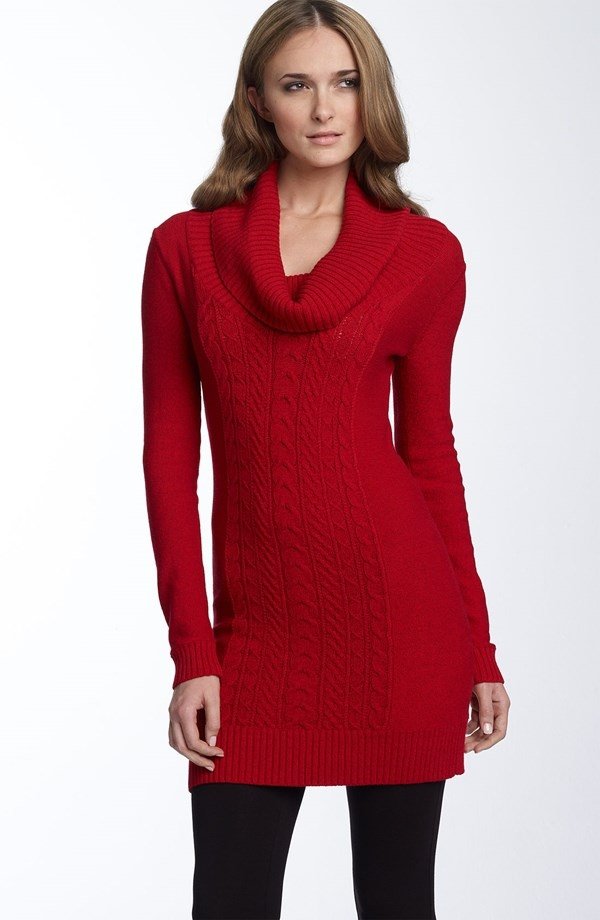 This ensemble is my favorite in my list of outfits for Christmas dinner because it's a no-frills pairing that will get you to the dinner party just in time as people are starting to gather around the table. I love how this simple partnership can be turned into a fabulous outfit by choosing the right shade of red. I always choose the hot/fiery red as it adds more warmth to this festive season!
2

Multi-way, above-the-knee Dress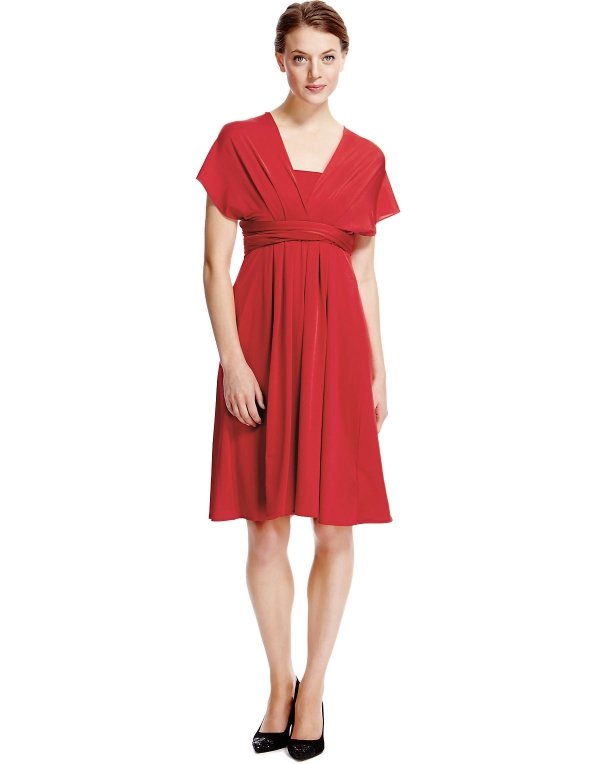 I found this from Marks and Spencer, and oh boy, I fell madly in love with it. This is just the perfect dress for that Christmas dinner with family and friends. You can even wear it again in other functions as it can be worn three more different ways. Talk about multi-functional, trendy, sexy dress that goes well with a pair of black pumps or high heels.
3

Patterned Knit Dress

Boots and a knit dress go well this season. Finish the look with a wide, loose belt on your waist and you're good to say "Merry Christmas" to Mom, Dad, and the rest of the family. Smile, hug, and kiss your loved ones. They know you're getting prettier every time they see you.
4

Patchwork Sweater Dress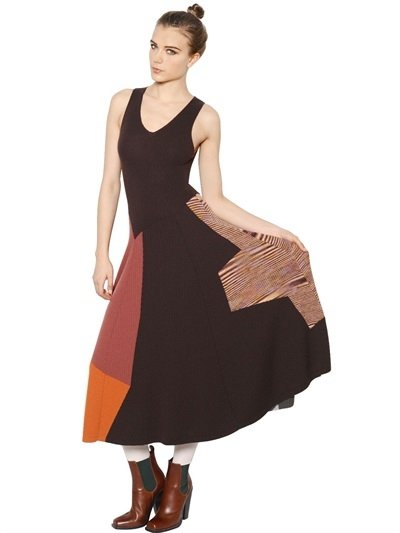 You will wear a jacket with this, I'm sure. But once you are in the warm comfort of the home or a restaurant, let this lovey show its beauty. Honey. It's so pretty I want to get my hands on this. Sadly, I'm in China and it will take forever to get this one if I order it now. So if you can have this treasure in five days or less, go ahead and get it. I will just turn green in envy from afar.
5

Black Christmas Sweater and a Pair of Jeans

Who says you can't dress down on family dinners? This might be the most comfortable outfit in this list but it doesn't mean you won't be putting any effort to look fabulous during Christmas dinner. Remember the line: "Simplicity is beauty"? You will be hugging that mantra alright. You can let your hair down or pull it up in a ponytail – your choice! Apply light make up and get ready to laugh and eat with the ones you truly love.
6

Waterfall Cardigan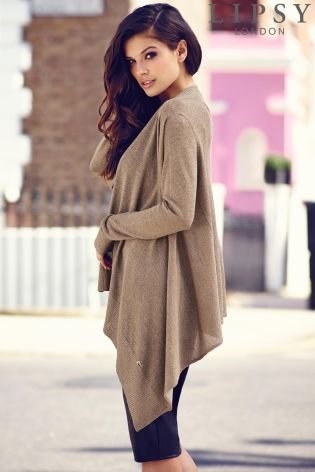 My latest obsession since autumn started is the waterfall cardigan. I just love pairing it with just about anything. I don't own any Christmassy outfits so I always stick to the general colors. I love brown, blue, and red because they can blend with just about anything. This cardigan will help you hide those extra pounds after chowing down on an entire ham. Problem solved!
7

The Kimono Effect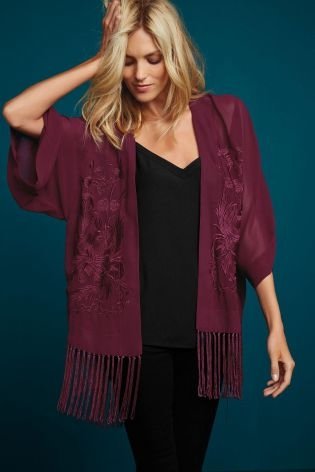 I recently discovered the "kimono effect". You can wear black jeans and black V-neck shirt the entire day while running errands or doing last minute grocery shopping but during the Christmas dinner, wear this kimono top and it will transform your I-just-came-from-the-supermarket look to I-am-so-fab-and-fun. We have the Japanese to thank for this work of art!
How are you doing with your Christmas preparations?