The fall 2012 season is re-inventing some of the most essential of wardrobe basics and this time pretty patterned pencil skirts steal the spotlight. Whether worn just above the knee or just below, pencil skirts are seriously sleek and seductive with their figure flattering and curve hugging shapes. This season put a little pep into your step with the prettiest patterned pencil skirts for fall.
---
1

Checkered Pattern Pencil Skirt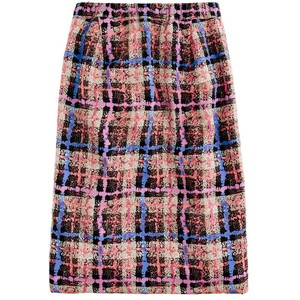 Traditional checkered and tweed patterns receive a trendy update this fall when created in cool and contemporary hues that are so haute for the season. Bright neon and electric tones really standout and separate themselves from boring tired and true patterns this fall.
---
2

Multi-Pattern Pencil Skirt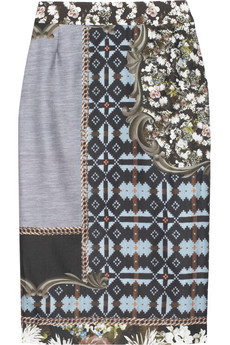 Mixed media patterns are a fun and playful way to incorporate print mixing into your outfit without all the work and worry if the prints and patterns actually work well together or are clashing. To play up the print mixing trend pull out one of the prints in a multi-pattern pencil skirt and mix them together for a look that is on-trend and very fashionable and chic.
---
3

Lace Pattern Pencil Skirt
Classic lace patterns are given a cool modern makeover with contrasting overlays and color palettes to create the polished lady's new uniform. Simple and minimal black and white is a classic way to wear a lace pattern pencil skirt this season and can be easily transitional into the new season and those in-between months. Pair with a collared blouse and pointed toe pumps for a work appropriate look that's effortlessly chic and stylish.
---
4

Floral Pattern Pencil Skirt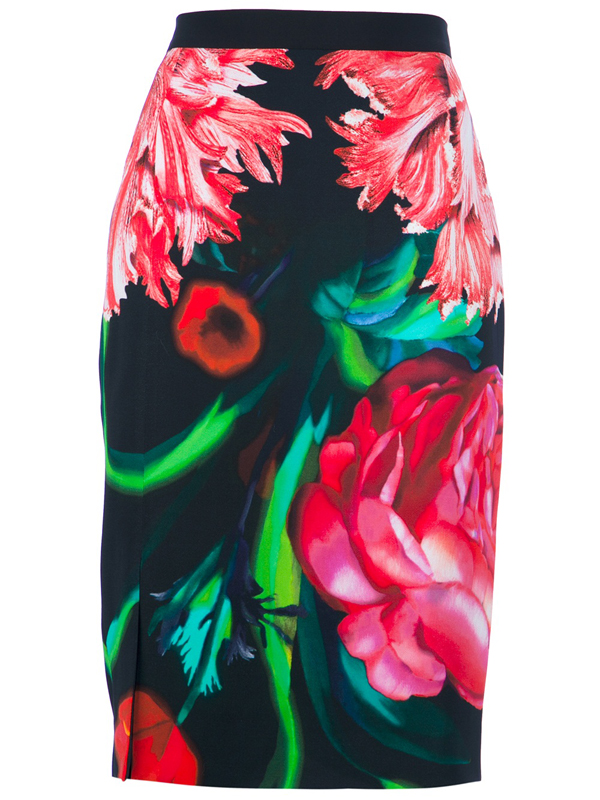 Romantic florals that blossom across figure fitting pencil skirts are a feminine and sophisticated way to wear this trend. When done in a large pattern, florals tend to hide and disguise problem areas and imperfections. Throw a blazer over top for office wear or remove and pair a slinky top for a sophisticated evening outfit that can take you with ease from day to night.
---
5

Brocade Pattern Pencil Skirt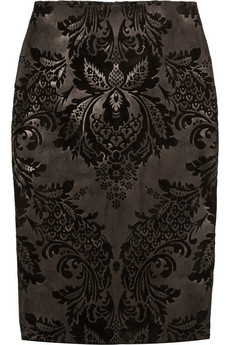 Lustrous shine and shimmer makes a brocade pattern pencil skirt rich in opulent decadence for fall. This season designers can't seem to get enough of brocade prints and patterns so investing in a brocade pattern is irresistible and note-worthy for fall. Wear a brocade pattern pencil skirt with rich textures and fabrics like silk and velvet for extra drama and luxury.
---
6

Baroque Pattern Pencil Skirt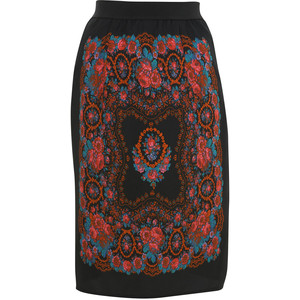 For high glamour and drama this season, a baroque pattern pencil skirt is a must-have. Baroque patterns are reminiscent of old world royalty with European charm and flair. To keep with the opulence of the baroque period, pair statement jewels like oversized chandelier earrings with different baroque patterned piece for a regal and grand look for fall.
7

Toile Pattern Pencil Skirt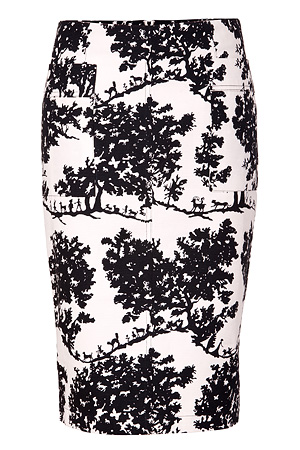 Printed on canvas, toile patterns have old world flair and vintage drama to them and when created in a pencil skirt results in a pretty, feminine piece with European charm. Stick to solid classic basics to keep a toile pattern pencil skirt refined and polished for a look that is completely put together and sophisticated.
---
8

Geometric Pattern Pencil Skirt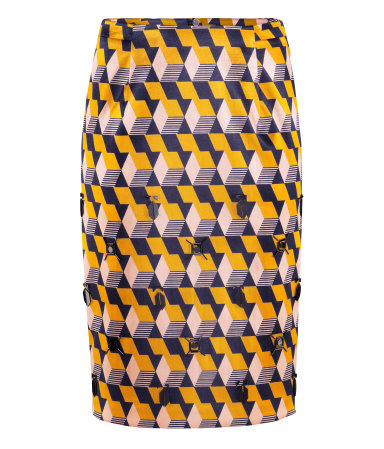 Geometric patterns add eye-popping visual interest to any outfit this season. Architectural prints and geometric patterns create depth and dimension, which is a fun and quirky way to play with traditional shapes and designs. To keep the dizzying effect minimal pair with solid basics or a knit sweater for a chic cool fall look that's current and contemporary.
This season the classic and traditional pencil skirt is back to reclaim its glory in the fashion world in the prettiest patterns for fall. The prettiest patterned pencil skirts to wear this season are all about taking a sophisticated feminine style and lacing it with a seductive, shapely edge. How will you wear a pretty patterned pencil skirt for fall?
Top Image Source: photoshootbloger.blogspot.in
---
Comments
Popular
Related
Recent