These relatively unknown fashion designers are taking the world of fashion by storm. While you may not have heard of these designers, you may recognize some of their work from the runway, or as worn by your favorite celebrities. While each of these designers has a different specialty, one thing is for sure, you will be amazed by their creations! Remember these names because I have a feeling you will be hearing all about them before long.
---
1

Noritaka Tatehana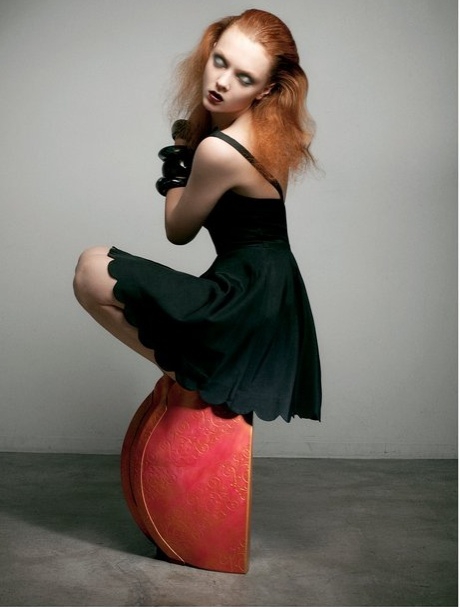 You have probably seen this unknown fashion designer's work, but may not have known his name. Celebrities such as Daphne Guiness and Lady Gaga are big fans of his avant garde shoes. Noritaka has always had a love for fashion and taught himself to create dresses and shoes at a young age. Noritaka helped start the "heelless" high heel trend. What sets his work apart from others is that he handcrafts each shoe himself throughout the manufacturing process. His shoes are truly a work of art.
---
2

Isabell Yalda Hellysaz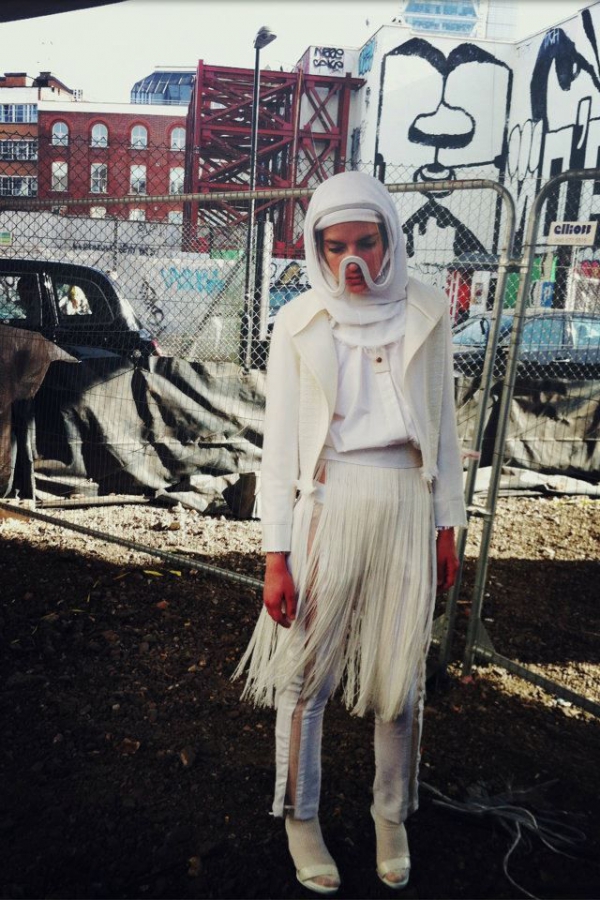 Hellysaz is a new designer and is already gaining notoriety in the fashion world. She is hoping to break the stereotypes of fashion with her designs. Instead of getting her pieces out for mass production, she is taking the time to focus on the essence of fashion. She pays close attention to the fabric, craftsmanship, and all the small details. She also believes that fashion should be comfortable, breathable, and have mobility. She loves tailoring her outfits for the female body but then adding a masculine touch. Aside from wanting quality and comfort, she also strives to spread awareness about global issues through her designs.
---
3

Sorcha O'Raghallaigh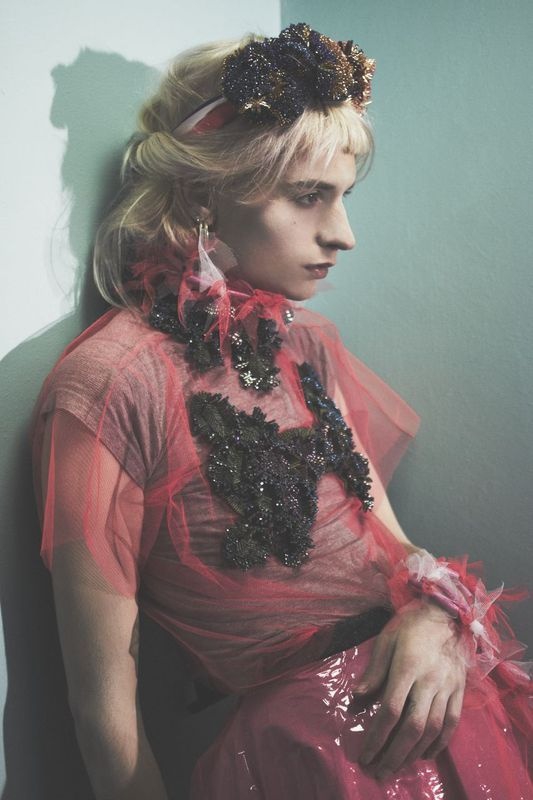 Sorcha O'Raghallaigh designs a small avant garde collection each season. Since everything she does is handcrafted, she typically works with private clients to create bespoke pieces. She has been featured in Vogue, LOVE, Tank, and many other magazines. Most of her designs have a medieval feel and feature religious iconography. You should definitely keep your eye on this up and coming fashion star.
---
4

Francesco Scognamiglio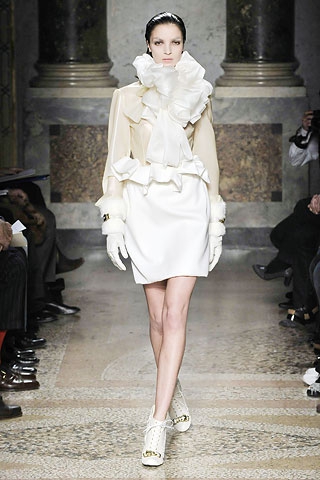 Francesco Scognamiglio opened his first atelier when he was just 23 years old, and since then his career has been on the rise. He loves designing collections for the "ideal woman," someone who is a "modern icon of strength." His fashion is very experimental because he takes the principles of traditional design and juxtaposes them with avant garde inspirations. His work is truly phenomenal! Celebrities like Madonna just can't get enough of his work.
---
5

Kermit Tesoro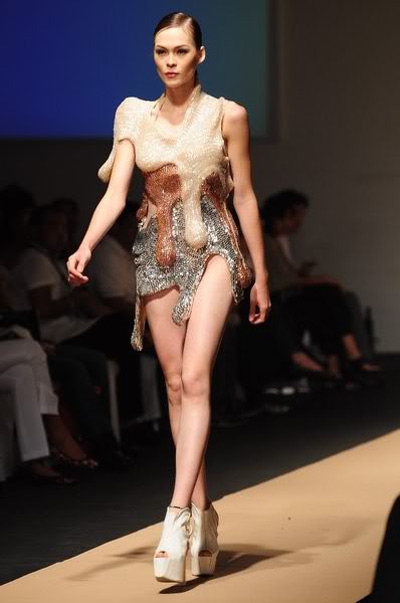 Kermit Tesoro is a young designer who is making radical changes in the fashion world. His designs are fresh and exciting, soit's no wonder he is quickly getting recognition in the fashion world. Celebrities such as Kat Von D, Grimes, and Jodi Marsh all love Tesoro's work. He is best known for his skull high heels, but all of his fashion is noteworthy. He isn't afraid to use texture and unusual materials to make his clothes. Remember his name, because I'm sure you will be hearing all about him soon!
---
6

Gareth Pugh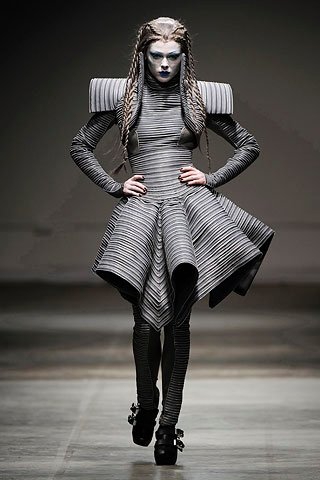 Gareth Pugh is perhaps the most well-known designer on this list, but I still think he deserves to become a household name, like Marc Jacobs or Karl Lagerfeld. His signature is volume and experimentation. He likes his designs to make the human body look distorted. He often uses mediums such as PVC, chain mail, latex, synthetic hair, electrically charged plastic, and parachute silk. He is most known for his designs where he uses balloons to accentuate the model's joints. His fashions have been featured in Vogue and Dazed & Confused, where he is the fashion editor. If you are a fan of the nonsensical, you've gotta check out Pugh's designs.
---
7

Ana Ljubinkovic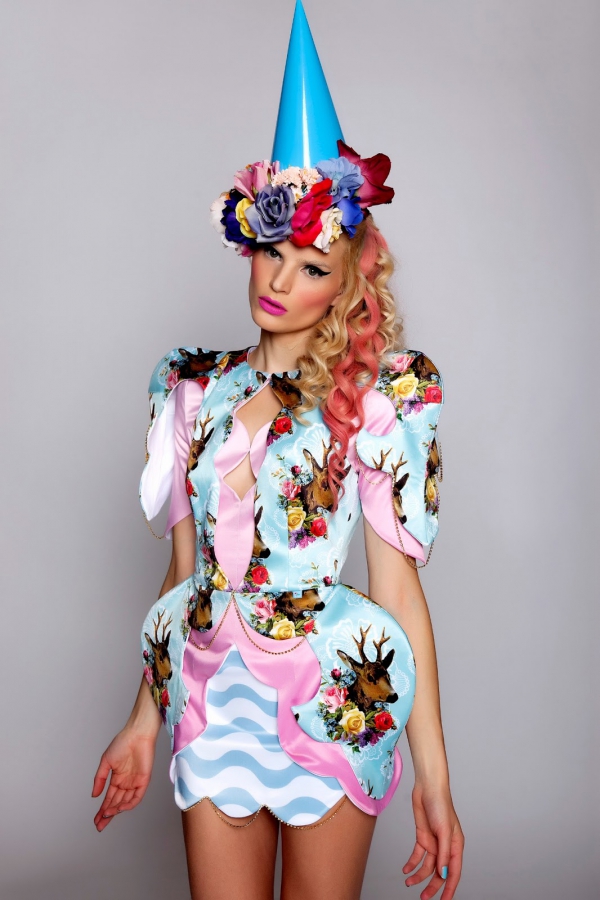 I just love Ana Ljubinkovic's bright and fun designs. She is known for using colors, patterns, lots of embellishments, and sculptural shapes. She believes in following an individualistic approach to fashion as opposed to following the "rules" of fashion. Ljubinkovic cites nature as one of her biggest influences and so she never uses leather or fur in her designs. That just makes me love her clothes even more! Aside from designing fashion, she has also been a fashion editor of three different magazines. I think you'll fall in love with her playful designs as much as I have!
It's time to put these unknown fashion designers on your radar if you haven't already! Their designs are truly innovative and unique. Would you wear any of the fashion featured in this post? Who is your favorite relatively unknown fashion designer?
More
---
Comments
Popular
Recent