Street style websites are in plentiful supply these days. They're the perfect place to get outfit inspiration as well as seeing what trends are sweeping the globe. Many 'street style' websites these days tend to simply catalogue the style of magazine editors and models, but I prefer seeing what the 'real' people on the street are wearing. Unlike your Sartorialists, Face Hunters and Street Peepers who constantly tour the globe (and fashion weeks) for street fashion, the following fantastic street style websites are those that showcase and focus on the style of a specific area.
Table of contents:
1

Hel Looks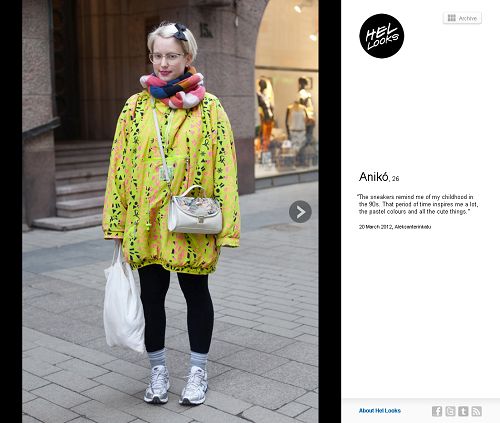 hel-looks.com
Hel Looks has long been one of my favourite online street style destinations. It's a street style blog from Helsinki, Finland and has been up and running since 2005. The sheer range of different outfits captured is commendable. From quirkier outfits to those more classically styled, there's something for everyone on this street style website.
2

Chicago Street Style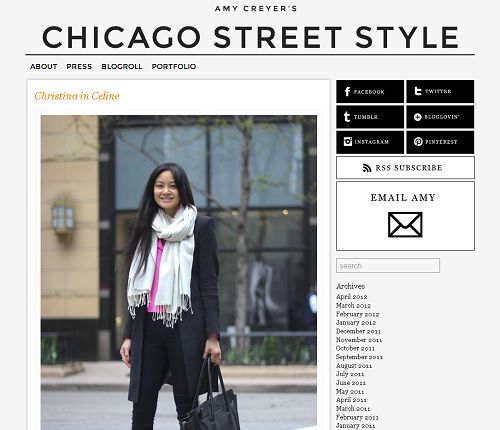 chicagostreetstyle.com
Chicago Street Style is a street style website run by Amy Creyer, and documents the sartorial choices of the inhabitants of Chicago. The site has a clean, easy to navigate design and the photos are clear and crisp. Photos are usually accompanied by commentary from the photographer, which I find really engaging.
3

Easy Fashion Paris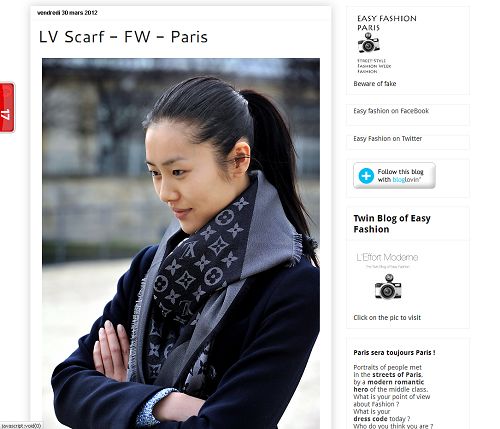 easyfashion.blogspot.com
Ah, Paris. One of the spiritual home lands of fashion. From the avant garde outfits of fashion week to understated Parisian chic, you'll find it on this website. Whenever I visit this street style website I can't help but be whisked away in the magic that is the city of lights. It also makes me want to seriously reassess my current wardrobe.
4

We the People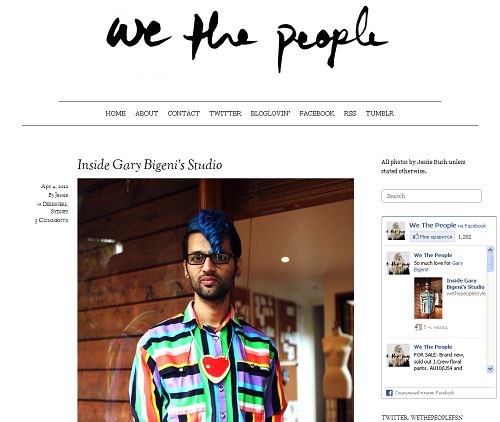 wethepeoplestyle.com
Let's head to the southern hemisphere and to the sunny shores of Australia. Known for being more laidback in nearly all aspects of life, this Australian site features plenty of fresh fashion. Most of the shots are of street style in Sydney, but it's also interspersed with snippets of the author's style and fashion-related content.
5

Japanese Streets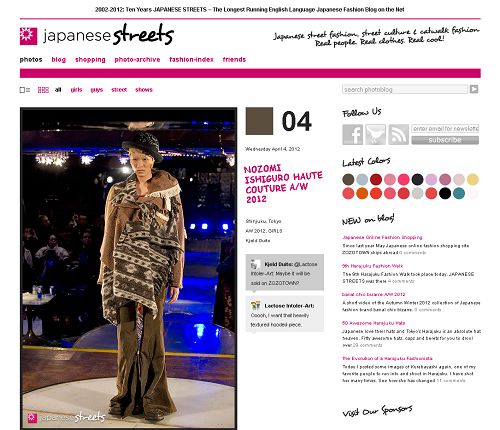 japanesestreets.com
Japan is well known for it's rather 'unique' street style. There are plenty of street style websites documenting Japanese fashion and this is one of the more popular ones. You'll find nearly every fashion subculture under the sun documented on this website, as well as coverage of Japanese fashion shows.
6

Street Fashion Style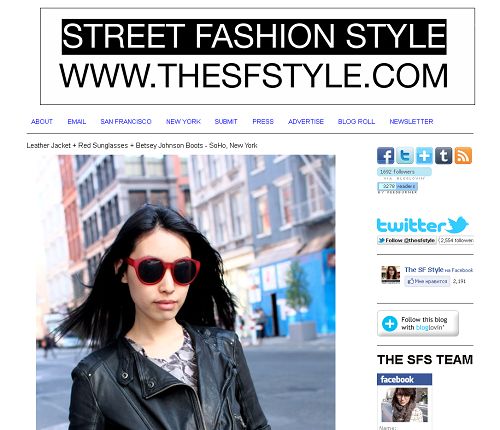 thesfstyle.com
This street style site has North America covered. Well, San Francisco and New York at least. You'll find a good mix of male and female fashion on this site, and styles that cover all kinds of genres. It's a great indicator of what 'everyday' people are wearing, not just bloggers and people in the fashion industry.
7

Style Scout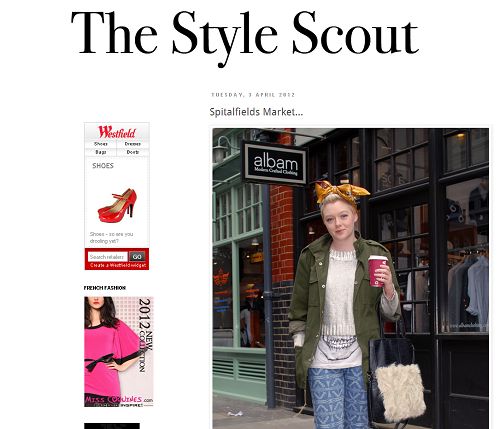 stylescout.blogspot.com
London is known for its eclectic fashionable inhabitants. This site captures the street style of its more colourful inhabitants. If you're looking for fresh and unique outfit ideas, you'll find it on this street style website.
Of course, these are only a few of the many brilliant street style websites that are out there. If I were to transcribe my entire folder full of bookmarks we'd be here all day! What's your favourite street style website?
Top Image Source: weheartit.com
Please rate this article