Fashion must-haves for the season, IT bags and necessary style-improvement pieces are blogger's line of work these days! And instead of just telling you "buy it because it's hot", bloggers take their time to put together a whole outfit, showing you ways to rock the hottest fashion trends in the real world while inspiring you to experiment with clothes and accessories you already have. Fashion savvy ladies can probably list a few items their favorite fashion bloggers covet but let's take a moment to list them all – shall we? And in case you want to update your style with a few pieces that seem to be so hot, they are a part of every fashion blogger's style, do take a peek at this list of 15 super popular pieces:
---
1

Moschino Belt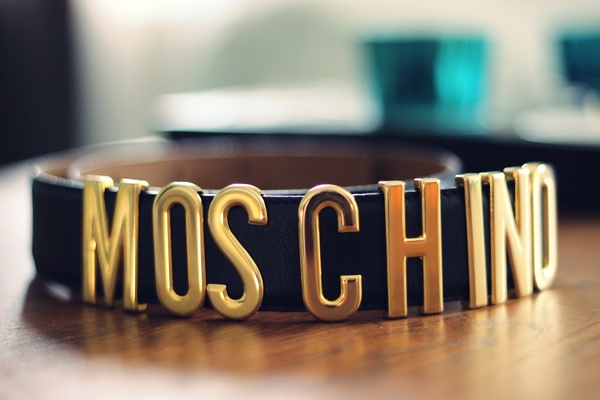 Speaking about fashion must-haves we have bloggers to thank for, these guys are the ones to bow to in case you're madly in love with your flashy iconic Moschino belt. Furthermore, I think this belt was discontinued long before a thrifty blogger decided to accessorize her outfit with it and the others decided to go digging through their mom's closets in order to follow. Thanks to them we have a reissue belt as a part of Moschino's standard collection now so that every girl could enjoy a bit of that super-popular flashiness!
---
2

Jeffrey Campbell Lita Boots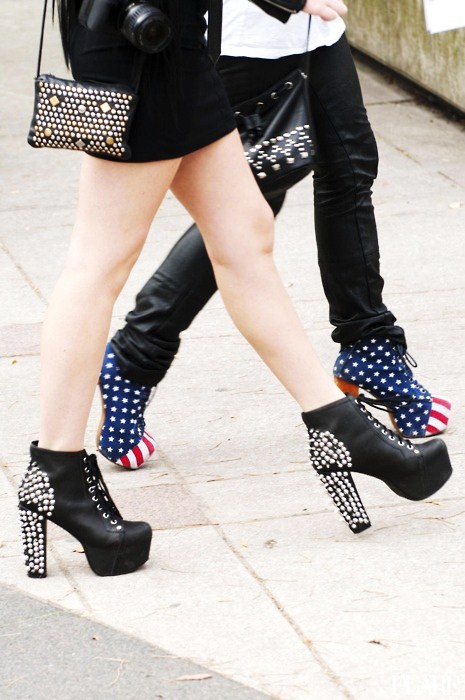 This popular blogger fashion item has spread like wildfire, inspiring many famous and non-famous people to experiment with their clothes and, most importantly, footwear! Available in many different colors and styles, this unusual, heeled version of shit-kicker boots got to enjoy way more than just five minutes of glory. And for a good reason, some would say!
3

Zara or H&M Colorful Pants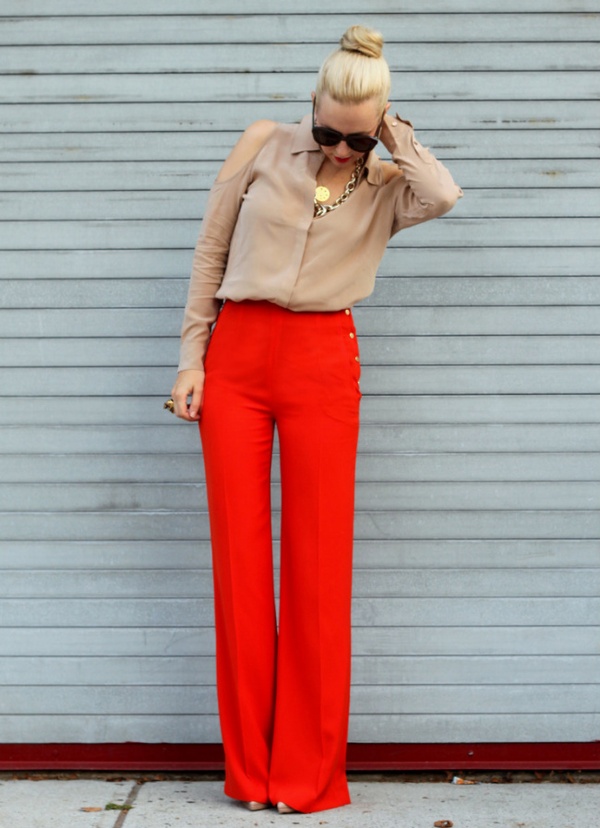 Colorful, heavily printed pants are one of the hottest fashion trends of today and you won't even have to look too far to find a perfect pair! Take the advice from your favorite fashion bloggers and hit Zara or H&M so you won't only get to enjoy a perfectly trendy colorful or floral piece but do so for a price tag that will leave plenty of green in your wallet and ready to be spent on a bunch of other outfits!
---
4

Forever 21 and ASOS Jewelry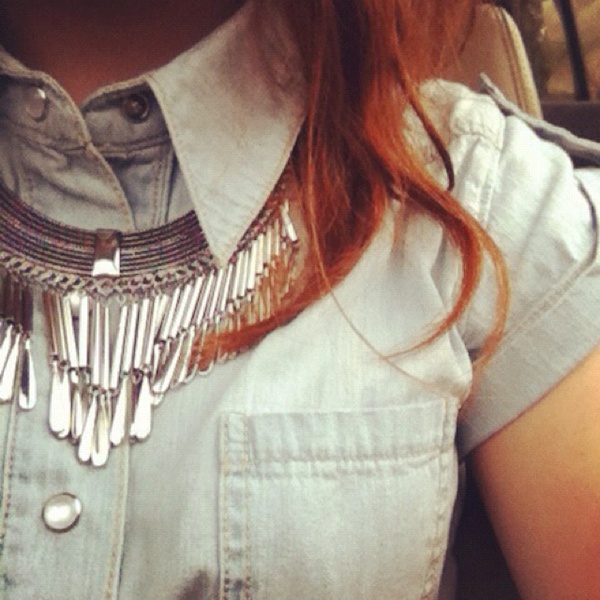 Speaking about budget-friendly fashion must-haves, it's no secret that even the most famous fashion bloggers like to shop for jewelry at Forever 21 and ASOS! And considering how many pieces of jewelry an average fashion blogger wears per outfit, then multiplying that with the number of outfits she posts per week, I'd say the saves are huge!
---
5

Celine Luggage Bags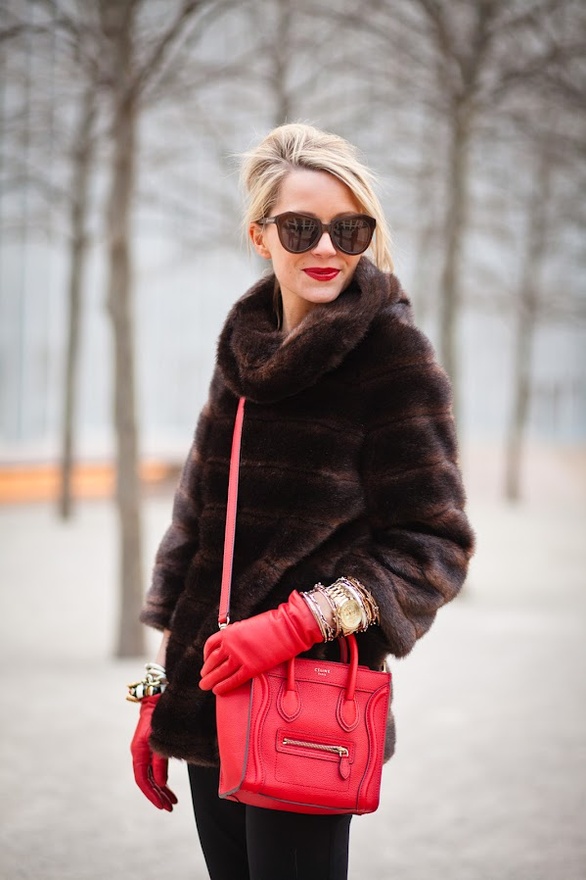 Bloggers love the luggage tote but do they love it because of it being the IT bag or they happen to be the ones who contributed to its popularity? What do you think? One thing is for sure – apart from being the hottest fashion trend of the season, the luggage tote is also incredibly practical and super-easy to mix and match which definitely makes it oh so worth raving about!
---
6

Hermes H Bracelet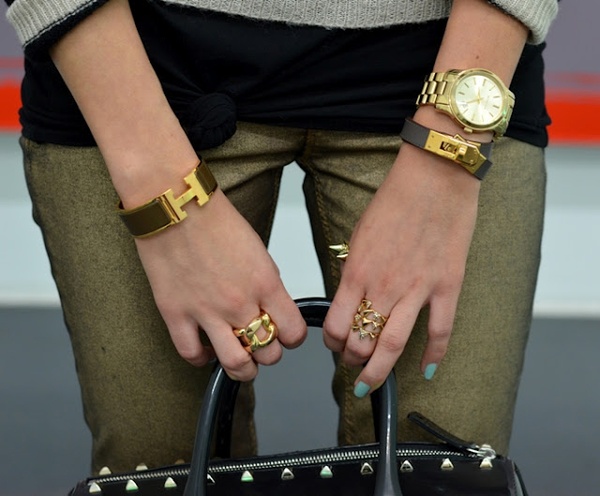 Fashion blogger's style just wouldn't be complete without the IT jewelry and the iconic Hermes H bracelet is definitely a good call! Wait, strike that – make it a great call! Every big name in the blogging industry has at least one in her collection and that also includes The Blonde Salad a.k.a Chiara Ferragni, girl whose name and work I'm sure you are very familiar with!
---
7

Acne Alice Shoes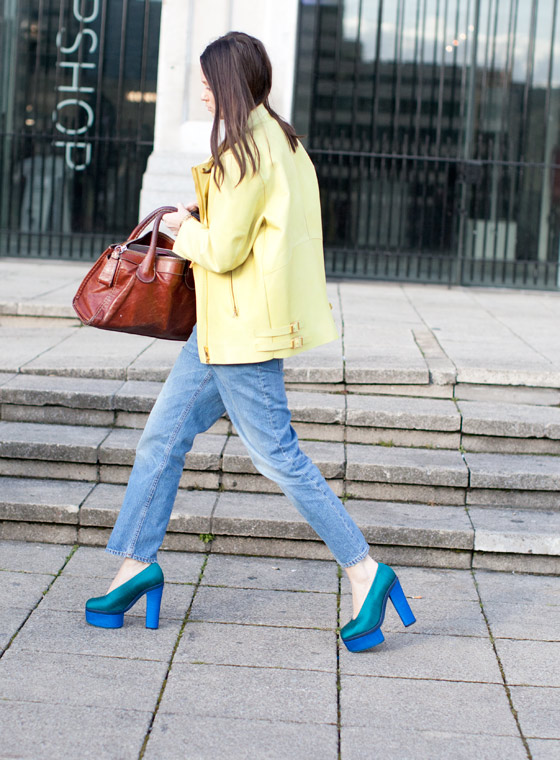 Super-weird and, in my humble opinion, rather ugly, Acne Alice shoes are one of those fashion bloggers' favorites I simply don't get. Personal opinion aside, they certainly are a trendy piece to consider in case you're into the whole blogger-made, street fashion meets runway thing. Would you dare to wear them or the only thought the sight of them provokes in your mind is something along the lines of "Yikes!".
---
8

Michael Kors Oversized Watches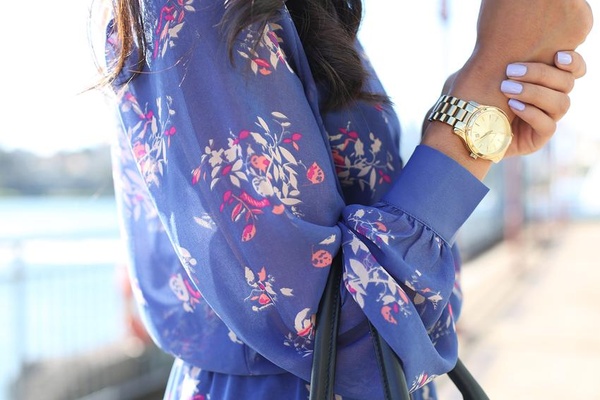 Speaking about blogger fashion and fashion must-haves within the blogging community – have you noticed the recent craze for the MK watches? Seriously, I'm seeing a lot of Michael Kors timepieces out there and, as cool as they are, I have to wonder – do you have the feeling the ones advocating unique style are getting a bit…umm… generic?
---
9

Zara Zip Blazer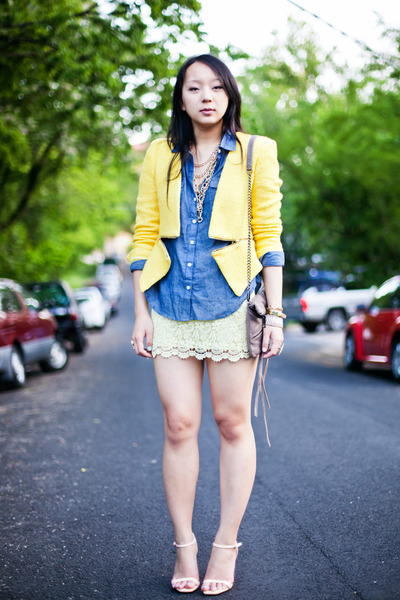 Oh, and let's not forget the yellow Zara blazer with the zip-around waist detail! Seen plenty of those on various fashion bloggers all across the globe and, quite honestly, I adore it! Currently on sale, this fantastic fashion must-have can be yours if you want it so hop over to your closest Zara shop and I'll keep my fingers crossed that you find the right size!
---
10

YSL Arty Ring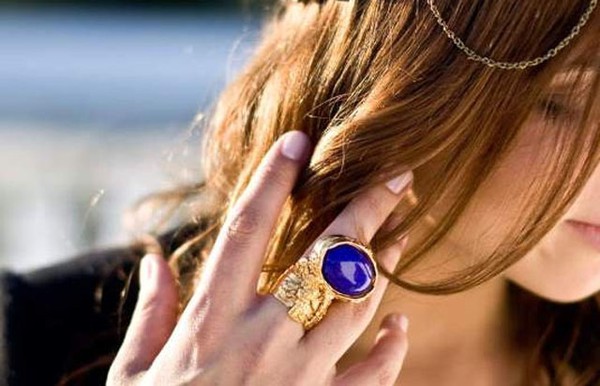 Next on my list of fashion must-haves both bloggers and celebrities seem to be quite crazy about – YSL arty ring is another IT piece of jewelry to consider adding to your jewelry box. With a price tag of $290 this statement piece is not the cheapest nor the most expensive piece the blogger community has seen and, considering the prices of some coveted pieces, still qualifies as something even folks outside the fashion industry can afford to splurge on.
---
11

The Cambridge Satchel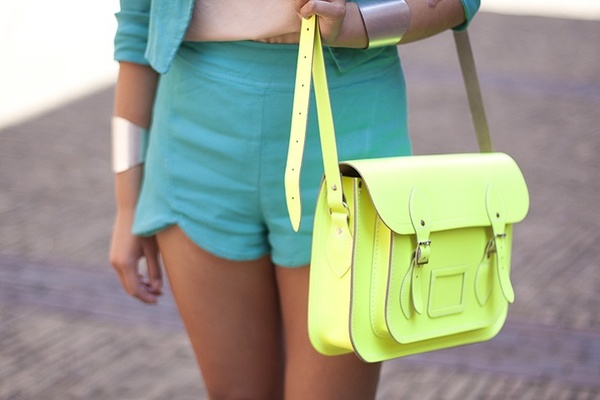 Amazing, chic, a bit retro and oh-so-hot, The Cambridge Company satchel is one of those fashion must-haves you'll want to have even if keeping up with the hottest fashion trends isn't on your list of priorities. Starting at about 100ish pounds for the 11'' version, this IT bag is as affordable as IT bags can get.
---
12

Mango Fetish Sandals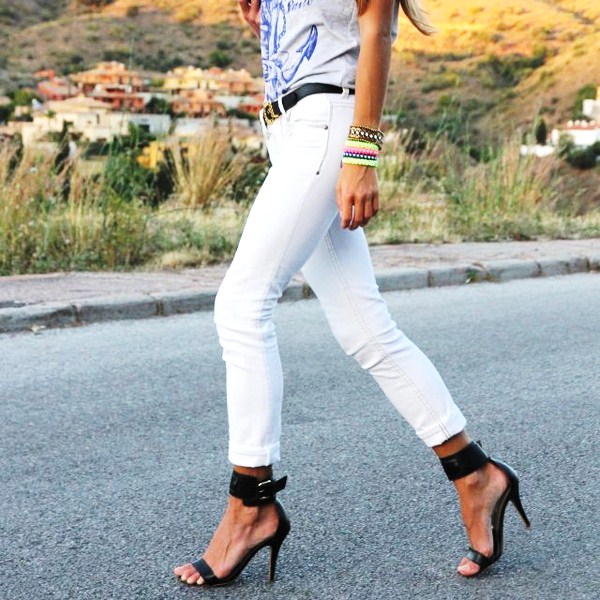 Designed by the popular blogging trio Carolina Engman, Andy Torres and Chiara Ferragni, Mango Fetish sandals will allow you take a dip at the world of blogger fashion without having to spend big bucks to emulate their starry looks! Choose the heeled version in case you're a girly girl or opt for wedges in case you prefer comfort and do let me know what do you like to wear your Fetish sandals with.
---
13

Designer Scarves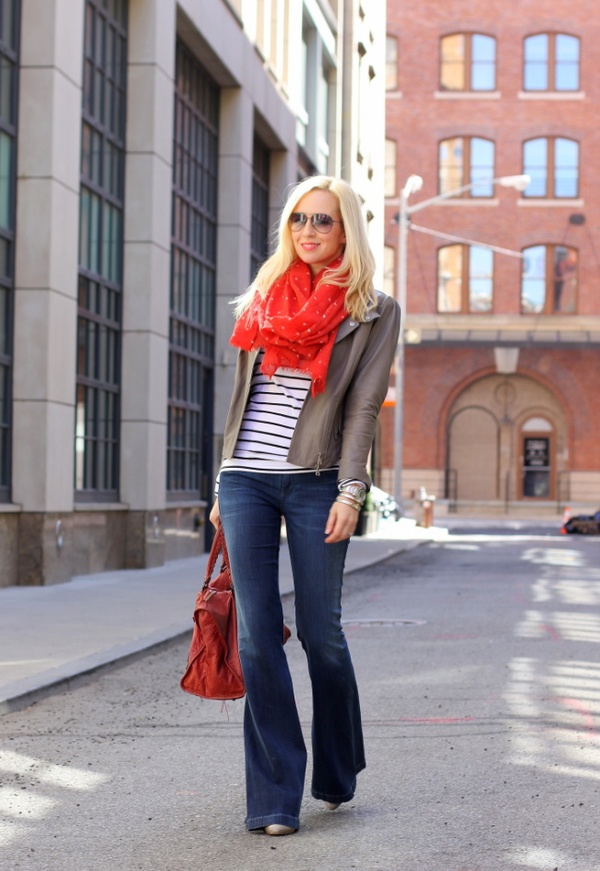 Vintage or contemporary, a designer scarf is a must in the blogosphere! Often more than one but, hey, who's counting! Wear it on your bag, in your hair or around your neck – a beautiful designer scarf is one of those fashion must-haves no season is ever totally without and stylish ladies behind popular blogs you, me and thousands of other fashion savvy girls follow religiously know it!
---
14

Vintage Finds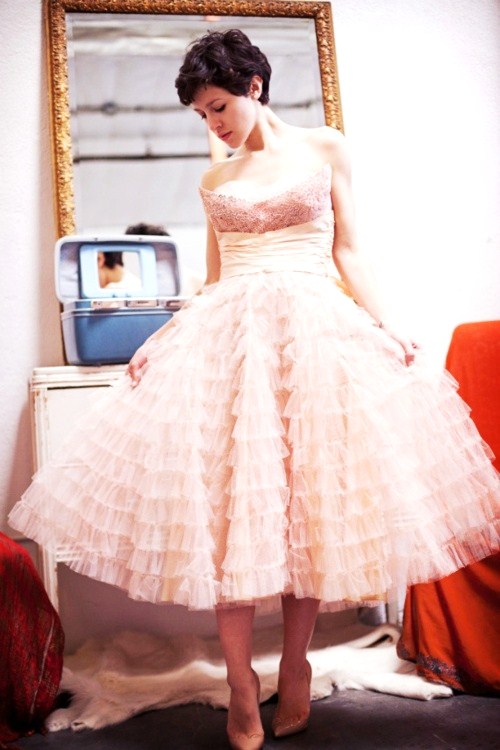 From bags and belts to clothes and eyewear – bloggers have always had that amazing talent for finding a good vintage piece and working it into a fabulous unique outfit that makes you go "WOW!" Now, unless you're in the market for a particular vintage designer piece, the chances of finding the same item you saw in your favorite blogger's closet are very slim but do thrift anyways as you might come across something to help you put together your very own blogger-inspired outfit!
---
15

Studs & Spikes Cuffs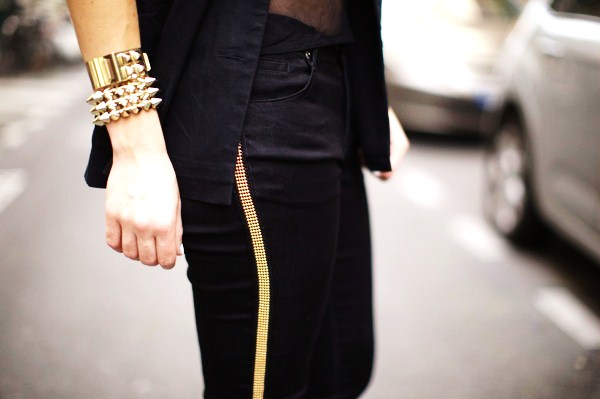 The last on my list of items that seem necessary for a fashion blogger's style are, of course, studded and spiked cuffs! And guess what? You don't have to splurge like there's no tomorrow in order to have a blogger-worthy set of these! Visit your favorite shops to find affordable yet glam pieces to complete your outfits with and do feel free to experiment with enamel and popular colors!
Are there any other fashion must-haves you'd like to see added to this list and which of the hottest fashion trends and blogger's favorites are you dying to own?
Top Image Source: weheartit.com
---
Comments
Popular
Related
Recent