Wearing a maxi dress in the fall can be a bit trickier than wearing one in the summer. In the summer, you can just throw on a maxi dress and grab some sandals and you're set to go. Wearing a maxi dress in the fall takes a bit more thought but it can be done. Don't pack them away just yet; use one of these ideas as inspiration to wear your maxi dresses into the fall.
---
1

Layer a Cardigan and Skinny Belt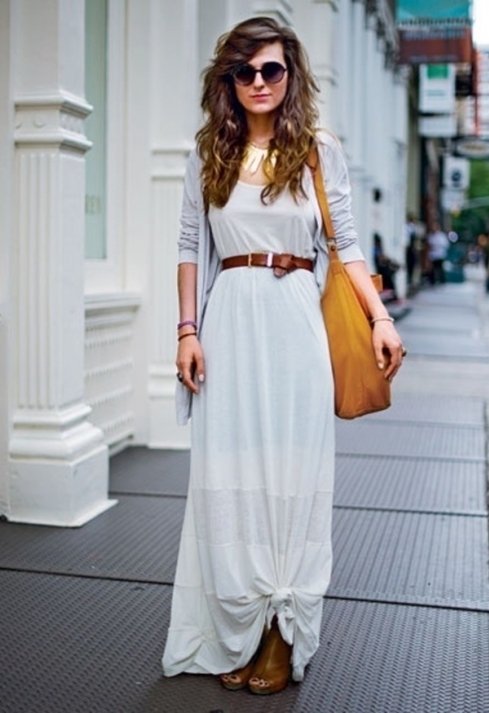 This is a really cute tip for wearing a maxi dress in the fall. Slip on a cardigan and a skinny belt to cinch the waist. You'll look lovely and stylish. You'll also be warm and give your wardrobe an extension with this new look. Who knows? You might even start a trend among your friends.
2

Try Flats on for Size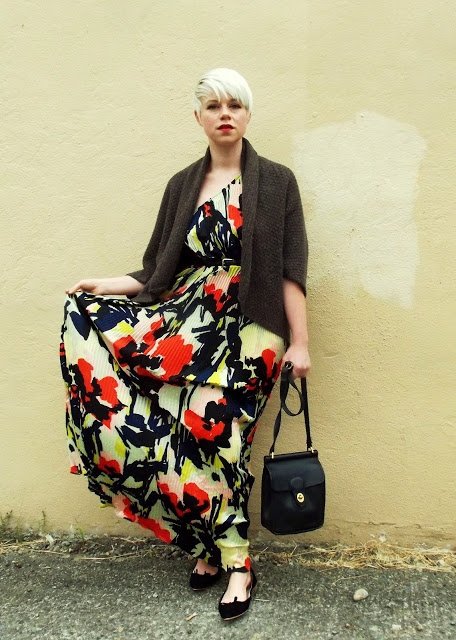 In the summer you automatically go for sandals with a maxi dress. Swap them out for flats in the fall. It's good to keep some basic neutral colored flats in your closet to wear with maxis. If you've got gray, black and brown flats, chances are at least one of them will go with your maxi dress. Of course you can do a heel if you need the added height to make your dress fall at the correct length.
---
3

Add a Scarf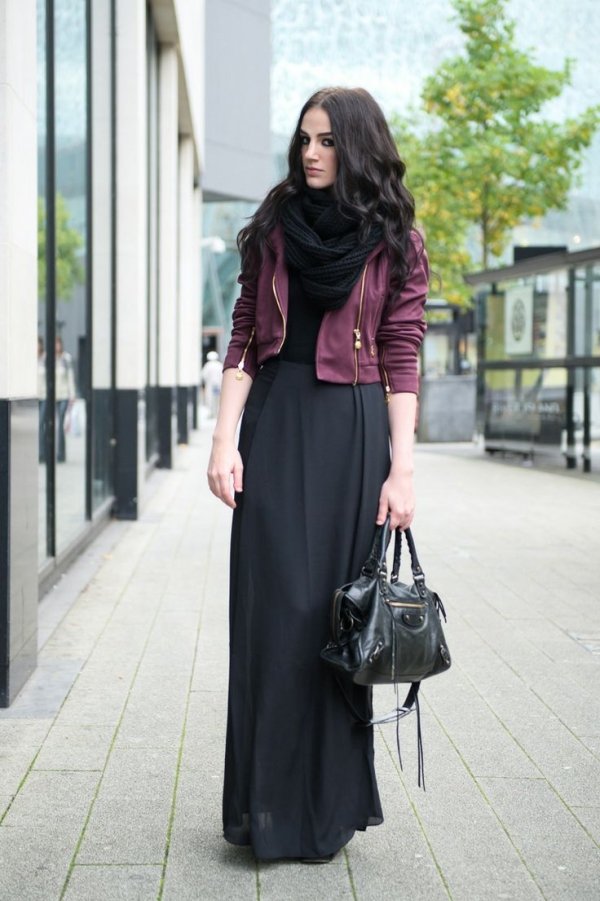 Scarves can be the perfect accessory to wear with a maxi dress. A good rule to follow is to wear a solid scarf if your maxi dress is printed and wear a printed scarf if your maxi is a solid color. This isn't a hard and fast rule but one that usually gives you good results. This also gives your maxi dress a completely new look. Scarves also help keep you warm.
---
4

Try a Denim Jacket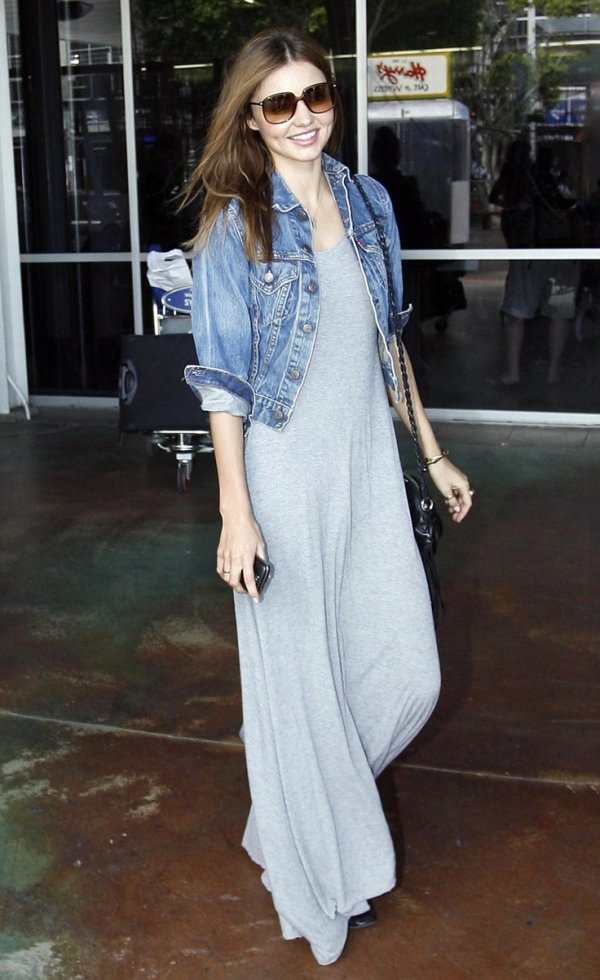 Denim jackets are a very versatile piece to have in your wardrobe. You can wear them with so many different things, including maxi dresses. In fact, I bought a denim jacket just for the purpose of allowing me to wear my maxi dresses into the fall. It's a really cute look that anyone can pull off. It also adds a bit more warmth for you as the temperatures begin to drop.
---
5

Use Your Maxi Dress as a Skirt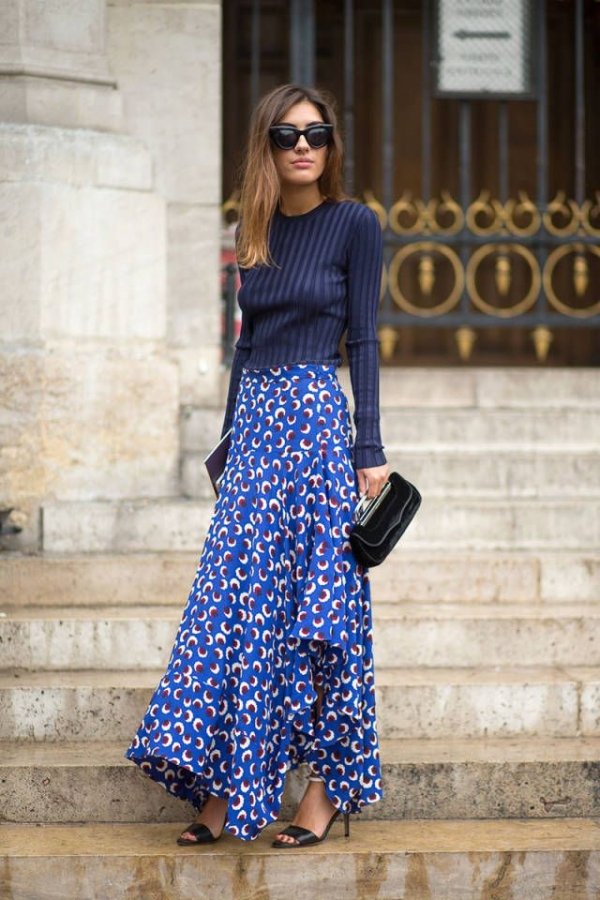 You can also use your maxi dress as a skirt. Simply layer a sweater or a nice blouse on the top. No one has to know you're wearing a full dress. People will just assume it's a skirt. Even your friends that have seen you wear the dress may not recognize it when you're wearing it as a skirt. It's like having a new item in your wardrobe.
---
6

Add a Vest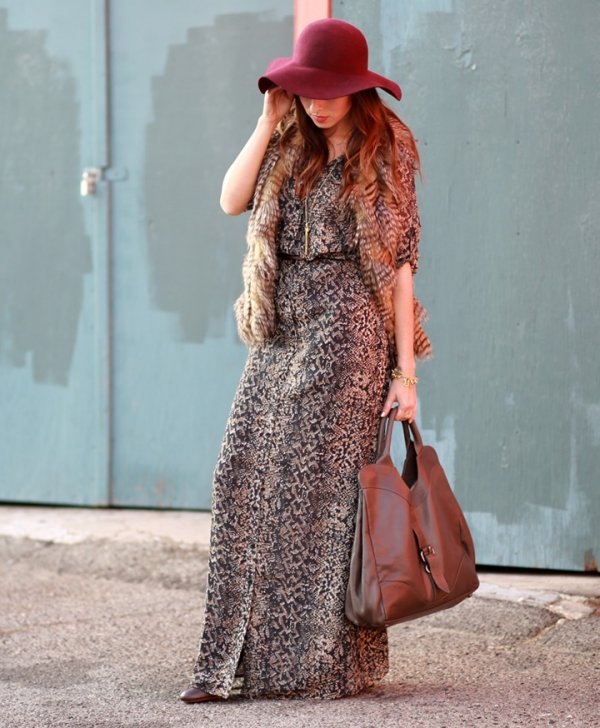 You can add a vest to your maxi dress to style it for fall. This will probably work best with maxi dresses that aren't sleeveless. Thankfully, there are beginning to be many more options in maxi dresses as far as sleeves are concerned. There are now more available with cap sleeves, three-quarter length sleeves and even some long sleeves. A vest is a different accessory you can use to style your maxi dress for fall.
---
7

Wear a Blazer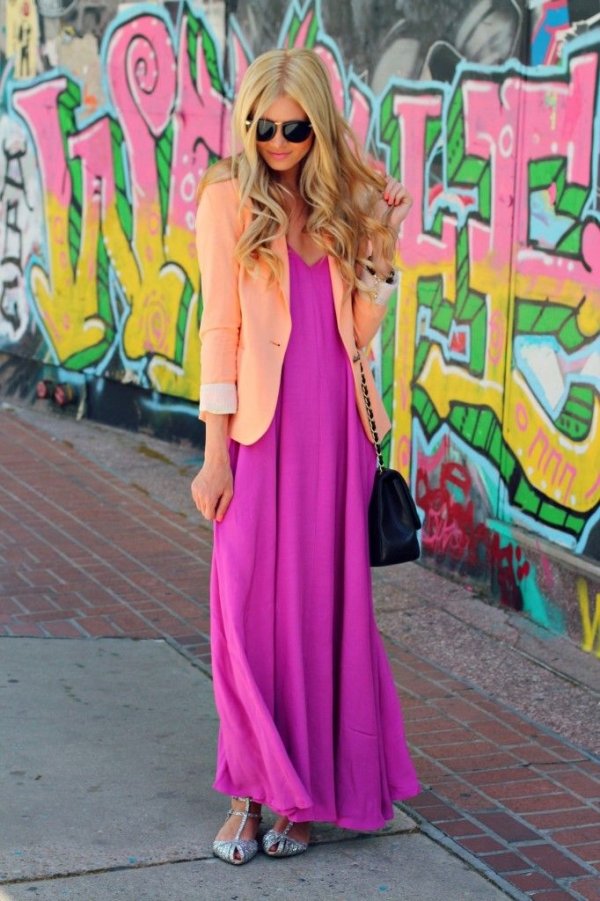 A blazer can punch up your look. It gives you a professional air and lets you take your maxi dress into the office. This is a perfect look for casual Friday. It's a fun look that still lets you look professional. It can also work for meeting the girls for lunch or a number of different occasions.
I'd love to hear your ideas. What's your favorite way to style a maxi dress for fall? I can't wait to read your responses.
---
Comments
Popular
Related
Recent