COMMENT
When it's hot out, you don't want to be bogged down with too much fabric. However, if you're not comfortable wearing crop tops and miniskirts, it's hard to find something to wear that's appropriate for the weather. Well, you no longer have to worry, because you can stick to wearing cutout clothes! If you've never really looked into them before, here are some of the cutest types to wear during summer:
1. Cutout Dress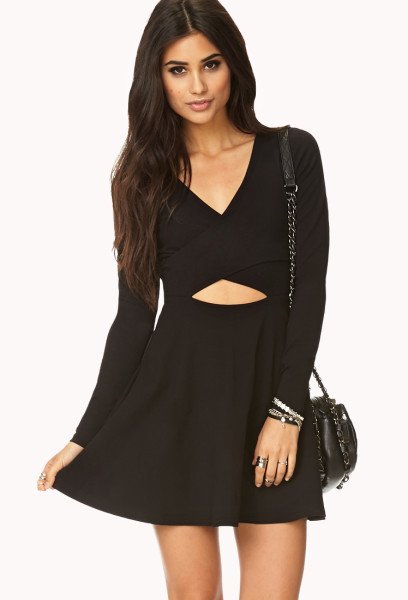 Cutout dresses are about as fashionable as it gets. The best part? They come in loads of different designs. There are dresses that expose your stomach, your shoulders, or your back. You can choose whatever body part you're most comfortable with and pick a dress that'll flaunt it. No need to worry about insecurities!
2. Cutout Shoes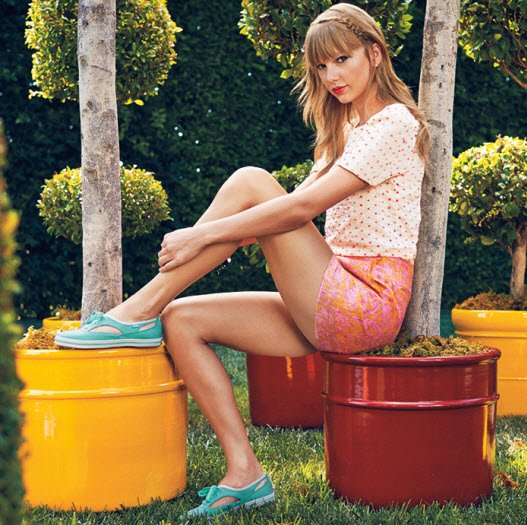 You can't go wrong by copying Taylor Swift's style. There are cutout heels, boots, and even sneakers for you to buy. It's a great way to let your feet breathe a bit if you're not a fan of peep toed shoes. Besides, you can't go the whole season without having plenty of pretty footwear to match all of your boho outfits.
3. Cutout Skirt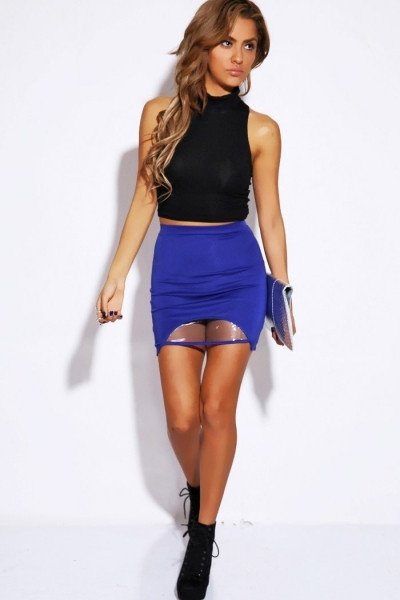 There are cutout skirts that will show off as much of your legs as you're willing to show. Some will even allow you to show off your thighs if you're feeling extra promiscuous. I mean, you're half-naked when you wear a bathing suit, so what's the difference if you walk around in a super skimpy skirt at the beach?
4. Cutout Bra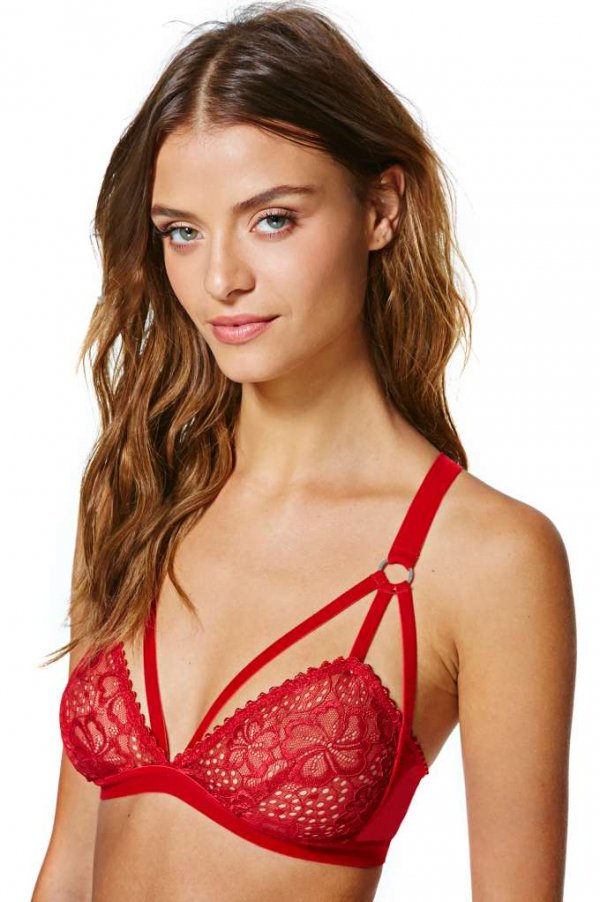 Don't pay so much attention to your top layer of clothing that you forget about your undergarments. If you have a partner you want to impress (or are just a bra addict), you should buy a cutout brassiere. No matter what design you find, they're super sexy. They show off the curves of your breasts and help you look even sexier than usual.
5. Cutout Shorts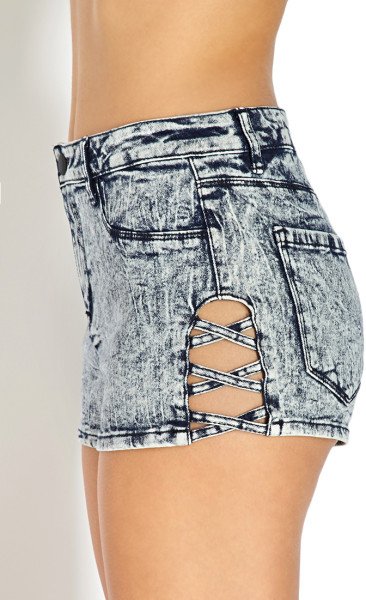 Yup, even shorts can come with cutout designs! So if you hate wearing super short shorts that climb up your thigh, you can compromise by buying longer shorts that have designs cut out of them. It'll keep you cool and fashionable all at the same time.
6. Cutout Crop Top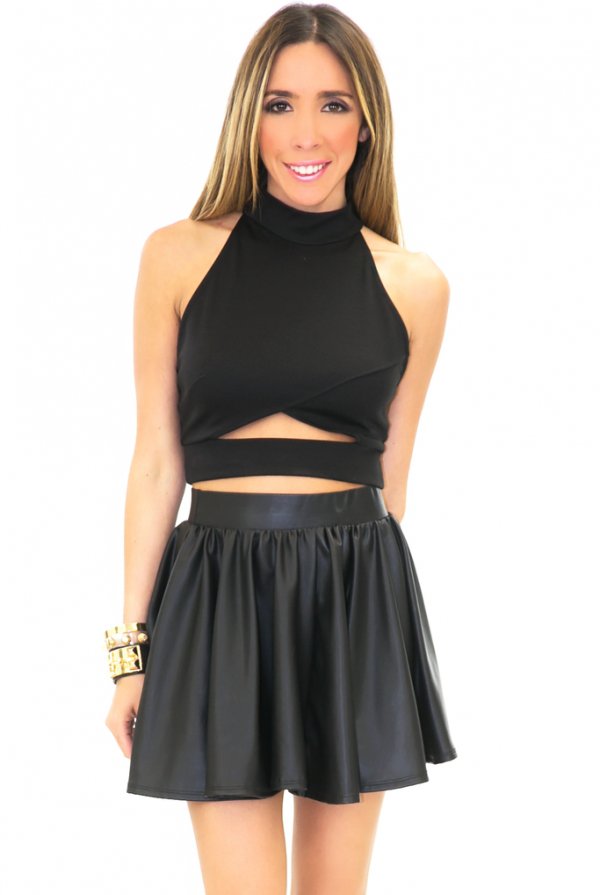 Crop tops are becoming a pretty popular style. If you don't own any, your first purchase should be a crop top with a cutout design in it. That way, you can show off the areas of your body that you love while keeping the areas you're insecure about covered up. You just can't lose!
7. Cutout Bathing Suit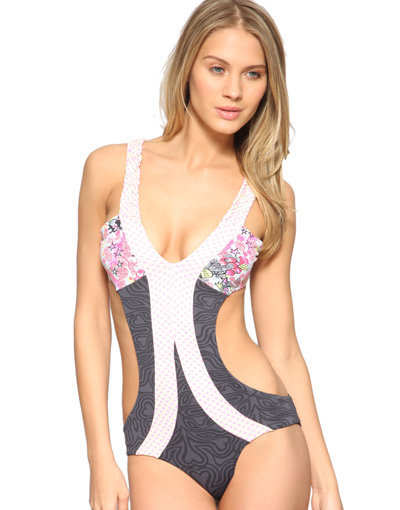 If you're uncomfortable wearing a teeny bikini, but don't want to cover up your entire body in a one-piece suit, then this is the perfect solution. It'll cover up most of your stomach, but you'll still be showing plenty of skin. Plus, look how cute the design is! You normally don't see anything that gorgeous on a typical one-piece, so buying one of these items is probably your best bet.
Cutout clothing is not only incredibly fashionable, but it should keep you cool during the hottest days of the year. After all, you can't be afraid to dress skimpily when the sun is out and about. Do you own any cutout clothing or do you find the trend overrated?
44 Believable Excuses to Get out of Work Today 😷 🤒 💁 ...