This winter, it's all about the velvet pieces. They're gorgeous to look it and super comfortable to wear. Believe it or not, there are so many velvet pieces you can add to your wardrobe. It'll help you dress up your outfit, or even dress down your outfit for a comfy, casual vibe.Check out these adorable pieces. You'll be changing up your winter wardrobe in no time!
---
1

Plaid Dress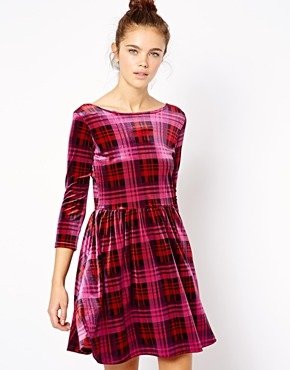 What's a better way to combine two of the most popular trends? The velvet plaid dress gives you everything you need. It's a little bit punk-y, and a whole lot of glam. You can dress it down for school, or accessorize it for a party or date. Black tights and combat boots will perfect your punk princess look! Try us.asos.com. for this awesome dress. At just under $45 it's my favorite from the velvet pieces!
---
2

Joggers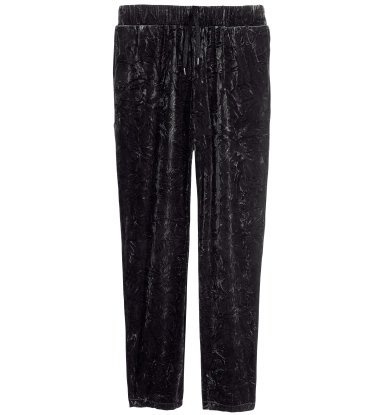 For just $20, these velvet joggers are a steal at hm.com. The elasticized waistband keeps you feeling comfy whenever you need it! The velvet fabric is casual enough for you to lounge around your campus library, but it's still fancy enough to go meet up with your friends for a coffee date. I'm considering investing in a pair of these because I know I'll get good use of them! Just see at how comfortable they look!
---
3

Emerald Shorts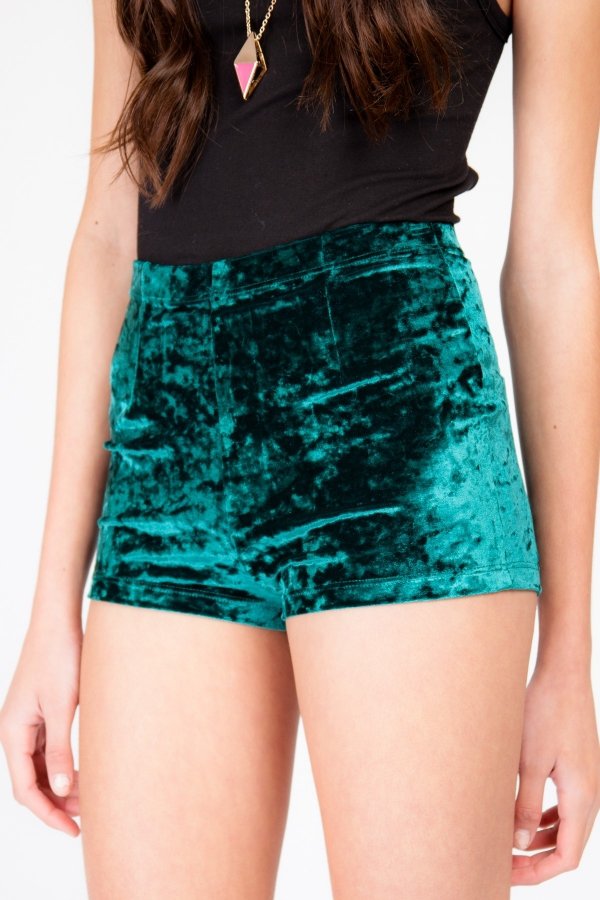 How perfect are these shorts? For just $30, they're available at us.topshop.com. The heavy material of the shorts make them totally acceptable to rock this winter. Pair them with some statement-making tights, lace-up combat boots, and a cute sweatshirt. Not only are the shorts super cute, but look at the color! It's gorgeous.
---
4

Scrunchie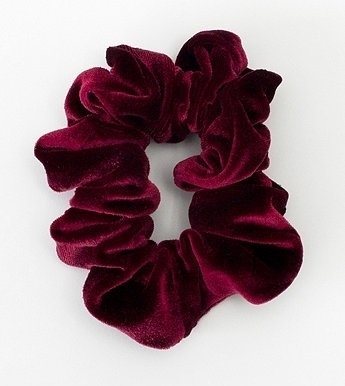 For just $6 each, store.americanapparel.net has the cutest velvet scrunchies! They come in black, burgundy, white, navy, and a whole lot more! I always have my hair in a ponytail or bun, so this scrunchie is definitely an adorable accessory! I need to invest in a bunch of different colors! Do people still do that? Buy one thing, multiple times, in different colors? If not, oops!
---
5

Crop Top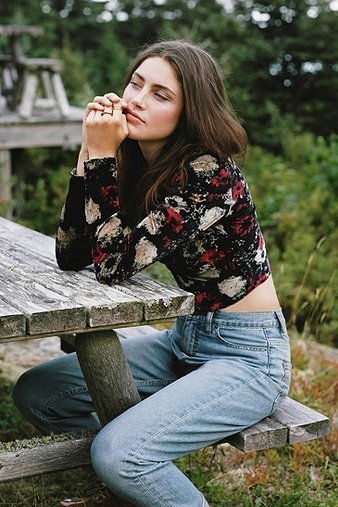 There are so many different velvet crop tops to choose from! Personally, I love patterns. urbanoutfitters.com have the cutest velvet crop tops! For just $30, a super soft and stretch velvet top is yours! I love this top because of the flowers. Flowers add a nice touch to every outfit.
---
6

Combat Boots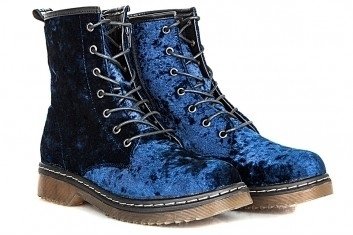 I never thought the day would come... but, it finally has. There are velvet combat boots! For just $32, you can get these gorgeous boots at missguidedus.com. I wish there were more colors to choose from! I'd be lying if I said I wouldn't try to buy these in every color. They're just too cool! Pair them with leggings, and a fun sweatshirt.
---
7

Velvet Socks

I'm always on the hunt for warm, cozy socks. Isn't everyone, really? wolfordshop.com sell the most comfortable ones! For just $27, the site offers a bunch of different colors to choose from. The socks have a smooth, warm feeling about them and have a matte look to them. Still cozy, though!

There you have it! These are awesome ways to rock some velvet pieces this winter. There are so many options out there, how can someone choose? What velvet look are you just dying to try?
More
Comments
Popular
Recent