The LBD has been a fashion staple for years, but with trends changing now more than ever, putting some twists on the LBD is a must. No matter what your style is, there is a unique and fun LBD out there for you. You can be rebellious or romantic. It all depends on the little accents the dress has. Here are a few of my personal favorite twists on the LBD.
1

Urban Outfitters Reverse Spiked Sheer Inset Dress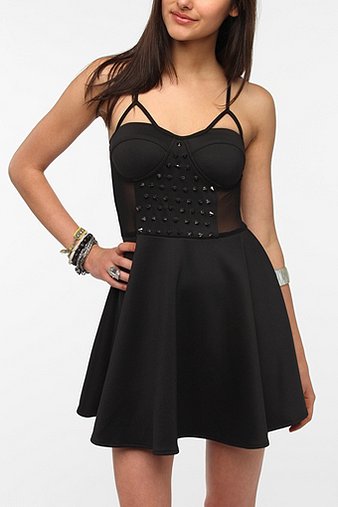 This dress sums up what I love about putting twists on the LBD. It combines cutouts, studs, and sheer fabric all into one breathtaking dress. This is the perfect dress for making a statement at a party or really wow-ing your boyfriend when he takes you dancing. No matter what, this LBD is bound to turn some heads. It's $57 at Urban Outfitters.
2

ASOS Bodycon Dress with Studded Shoulder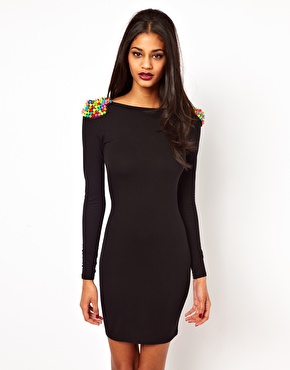 At first look, this dress seems like a simple plain bodycon black dress. Look again and you realize it is so much more. With a scoop back and wild shoulder embellishments, this dress has everything you could want in a LBD. This has the perfect twists on the LBD for those who want a small change on a traditional black dress, and it's only $58.19.
3

TopShop Tassle Jersey Midi Dress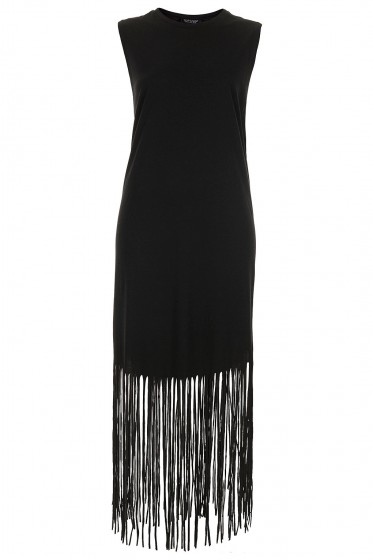 Take a page out of Great Gatsby with this flapper inspired dress from TopShop, where it's only $52. Unlike most LBDs I have seen, this is not particularly form fitting. Add in a fringe bottom and you have a winning pairing. Throw in some playful heels and a statement necklace for an outfit that you will love to show off.
4

ModCloth Outright Amity Dress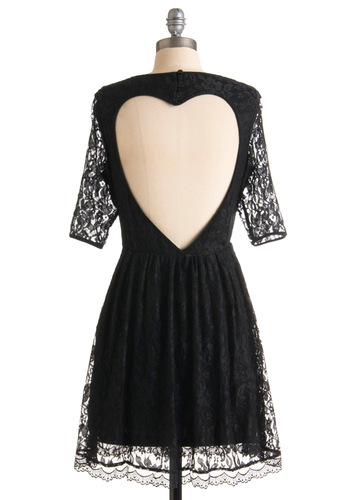 I obviously love any black dress with lace. But I fell in love with this $99.99 dress for its unique back cut out in the shape of a heart. It has a vintage feel to it and the cutout just adds in a touch of romanticism. For any girl wanting to show some skin in the most romantic way possible, this LBD is for you.
5

H&M Tiger Dress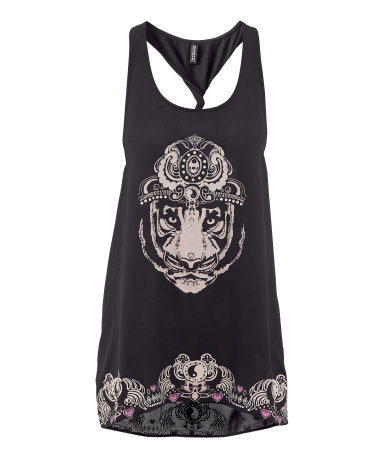 The LBD doesn't always have to be for formal occasions, and this dress is the perfect dress for a more casual setting. With a giant tiger on the front, this dress is for those who want to stand out from the crowd and make a statement with something as simple as a black dress. Put it on and you will most likely want to embrace your inner feline and rock this LBD. It's a steal at $17.95.
6

Nasty Gal Dark Dancer Tulle Dress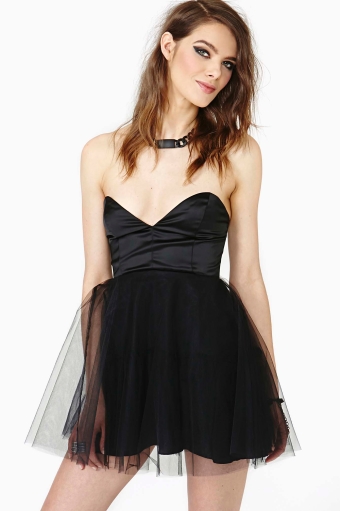 Add tulle to a black dress for one of the most obsession worthy twists on a LBD. I am hooked on any dress that makes me look like a ballerina. What I love most about this dress is that it is a subtle twist, not some over the top embellishment. This is perfect if you are starting out on taking risks in your wardrobe. It's $118 at Nasty Gal.
7

Nordstrom Faux Leather Body-Con Dress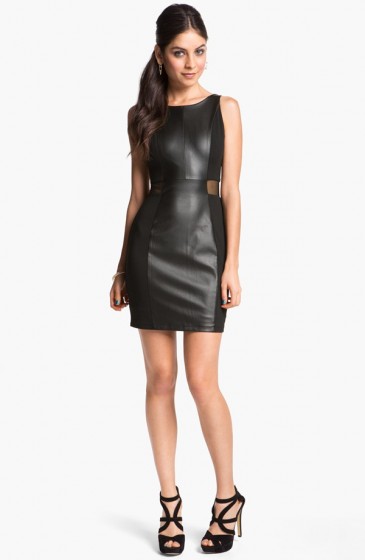 Put together a leather dress with side cutouts and I am sold. I can easily see myself wearing this to a party on the weekend when I am feeling daring. This dress is for those daring girls who are not afraid to bend the fashion rules. This dress would be complete with some bold shoes (preferably with spikes) and some statement accessories. Find it at Nordstrom for $68.
While I love a traditional LBD, I love these twists on the LBD even more. They are a fun way to wear black and express yourself through your outfit. What did you think of these twists on the LBD? What other twists on a LBD would you like to see? Do you prefer a traditional or unique LBD?