Clothing cuts are a valuable thing to consider because the right one can hide trouble spots and highlight your best features. Clearly, the best way to decide if a garment is flattering is to try it on, but knowing what cuts are best for your body type means you don't have to try on everything in the store. Have a look at these clothing cuts and mix and match the ones that work best for you.
---
1

Hem Length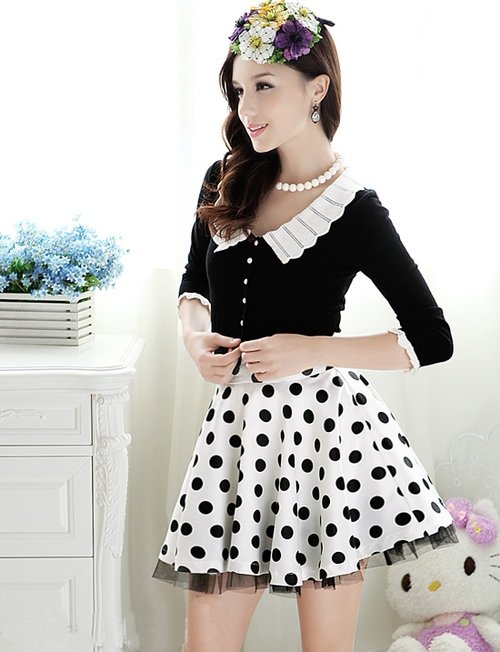 If you're short like I am, one of the best clothing cuts is shorter hemlines. I'm not talking daisy dukes or miniskirts though. However, choosing the right hem length when it comes to dresses and skirts can give the illusion that you are taller and have longer legs. The same goes for pants. Experts say to choose shorts or pants and stay away from capris. I tend to disagree on that one because I live in capris, but again the best way to decide is to try things on.
---
2

Tight Waist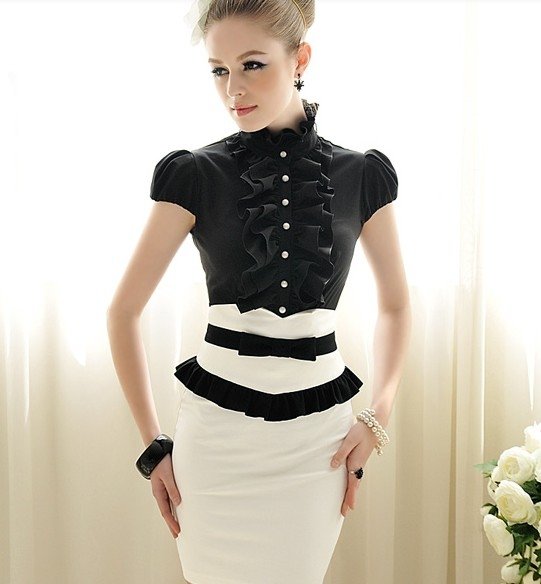 You might think that clothes that are tight in the waist are only good for skinny girls. While they do flatter them, tight waists are perfect for curvy ladies too. That's because accentuating the waist highlights beautiful curves, making you look slender and womanly at the same time. Belt your dresses and sweaters to create this effect or buy clothing that nips in at the waistline.
---
3

Longer Shirts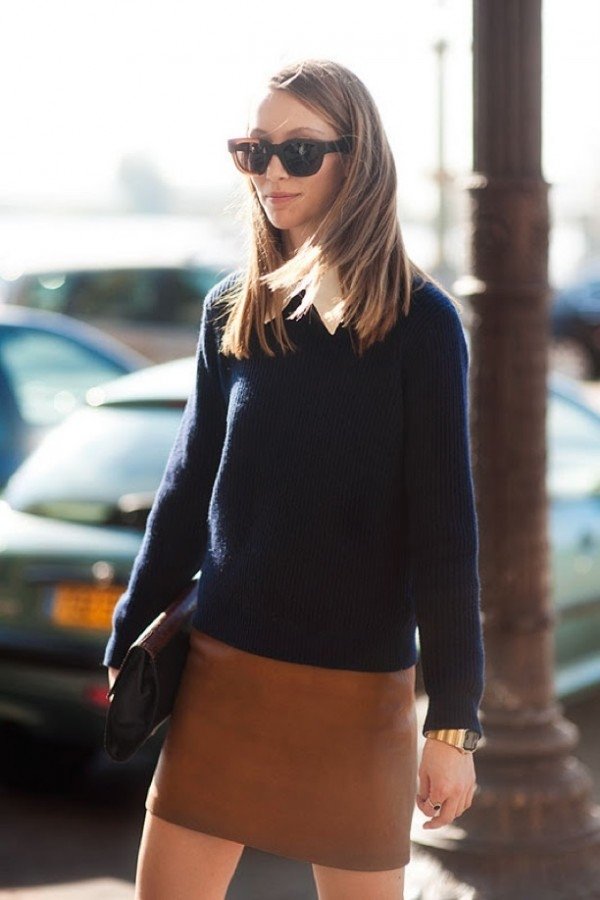 A longer shirt, such as a tunic or blazer, can really hide wide hips and make you look leaner. Many women call their hips a trouble spot and if you're one of them, never fear. Longer shirts are in style and come in many colors and patterns so you can choose something that matches your personality while also drawing the eye away from your hips and up to your gorgeous face.
---
4

Ruffles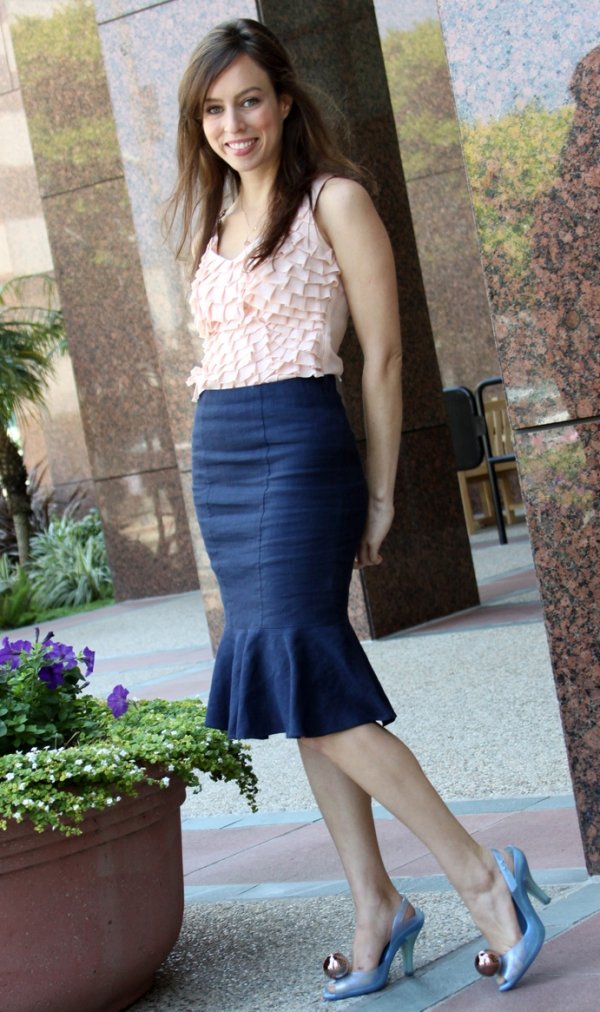 Who doesn't love ruffles? The good news is that they flatter most any body type. However, you want to go subtle here to keep yourself from looking like a mariachi dancer. Try a feminine line of ruffles on your bust line or at the edge of a great skirt. Ruffles also work great on bags, so don't be afraid to give them a try.
---
5

Color Blocking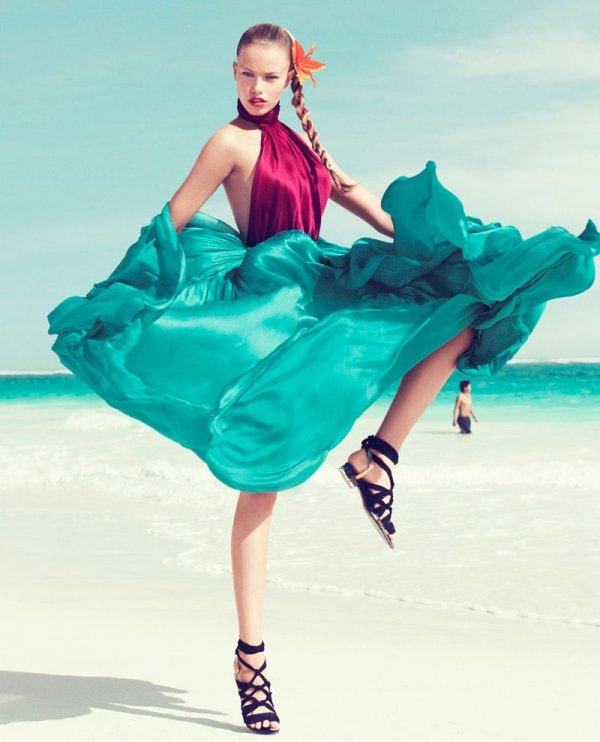 This style refers to the trend of wearing one solid color on top and a different, but coordinating one, on bottom. This is another great way to accentuate your waist, which is naturally the slimmest part of your torso. Try neutrals if the trend makes you a bit nervous, but don't be afraid to try brightly colored blocks as well. Fortunately, color blocking is all over the place so you shouldn't have any trouble finding pieces in your favorite store.
---
6

Draping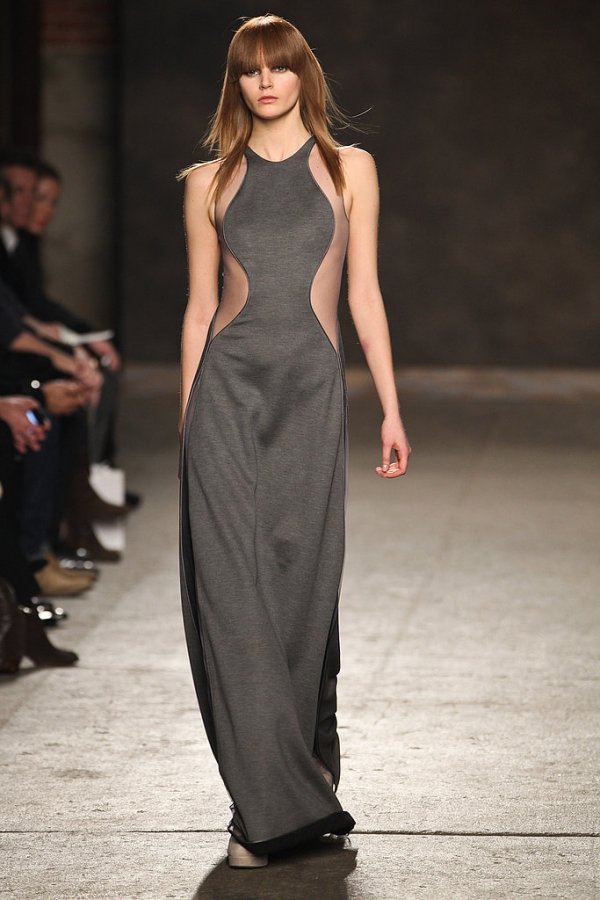 Draping is great for fuller figures. That's because you can manipulate the fabric as needed to hide flaws and highlight your best assets. Draped tops are perfect for large breasts and lumps on top of your body. If you're smaller in the chest area, draping also works great for giving the appearance that you're curvier than you are. You can't lose!
---
7

Close Cuts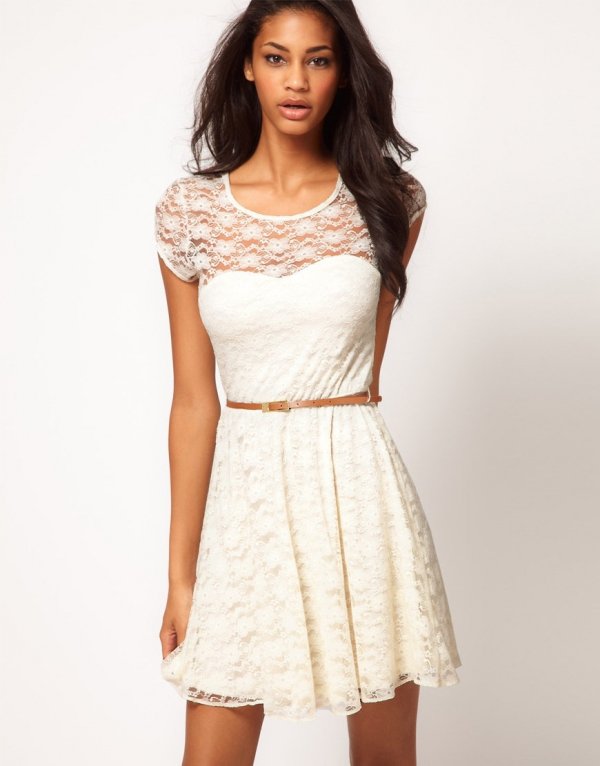 It seems like if you want to hide things, then closely cut clothing is a bad idea. The opposite is true, according to all the experts. By wearing sacks and loose, baggy clothing, you only make yourself look larger. The trick is to wear form fitting items in areas you like and go a bit roomier in trouble spots. That way you have a body shape without looking like a bag lady.
How do you dress your body type? I prefer form fitting on bottom with looser styles on top. Let me know how these tips work for you.
More
---
Comments
Popular
Recent