A jean jacket is a staple in every girl's wardrobe, but it can get a little dull. So how can you make yours stand out from the crowd of identical jackets? Customise it! It's so easy to add embellishments to your jacket and make it uniquely yours. Try these 7 ways to jazz up your jean jacket and make it a piece you'll cherish …
---
1

Paint It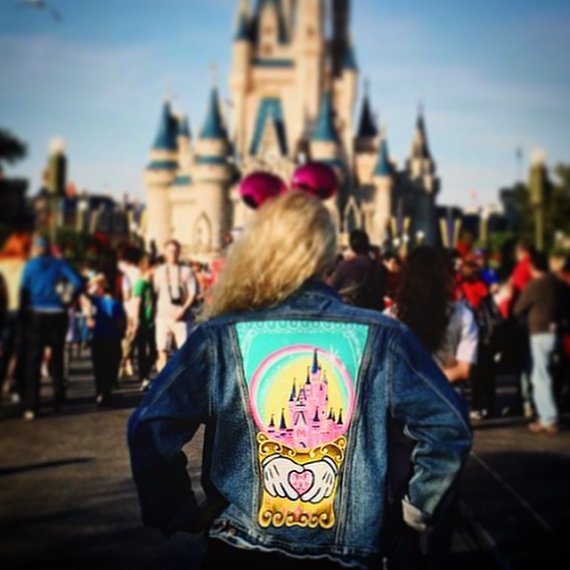 Think you're not artistic? Think again! Everyone has a work of art inside them just waiting to come out, so let your inner artist loose on your jean jacket. You can buy a product called fabric medium or textile medium (look in craft stores) - add this to any acrylic paint. Experiment on a pair of old jeans if you want to test out your 'artwork' before starting on your jacket.
---
2

Sew on a Panel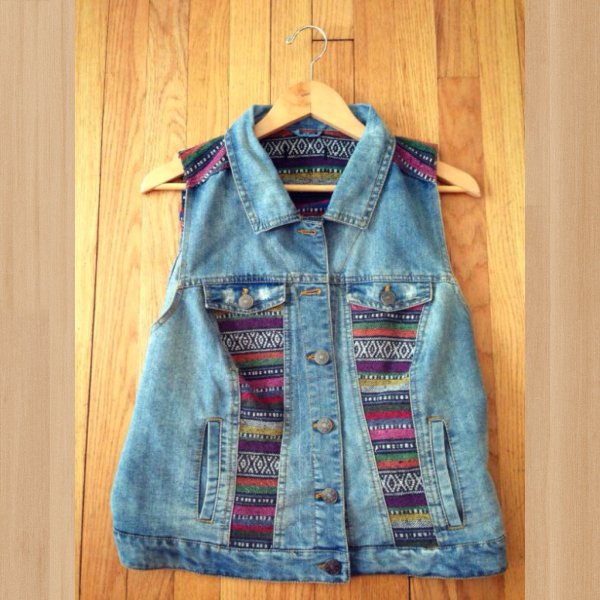 Do you have a fabric stash? Search through it for a large print a little smaller than the back of your jacket. This will make a really striking decoration for your jacket. Use a tight zigzag stitch on a sewing machine to fix it on. If you like, you could also sew on a trim to act as a 'frame' for the print - you'll look like you're wearing a work of art!
---
3

Distress Your Jacket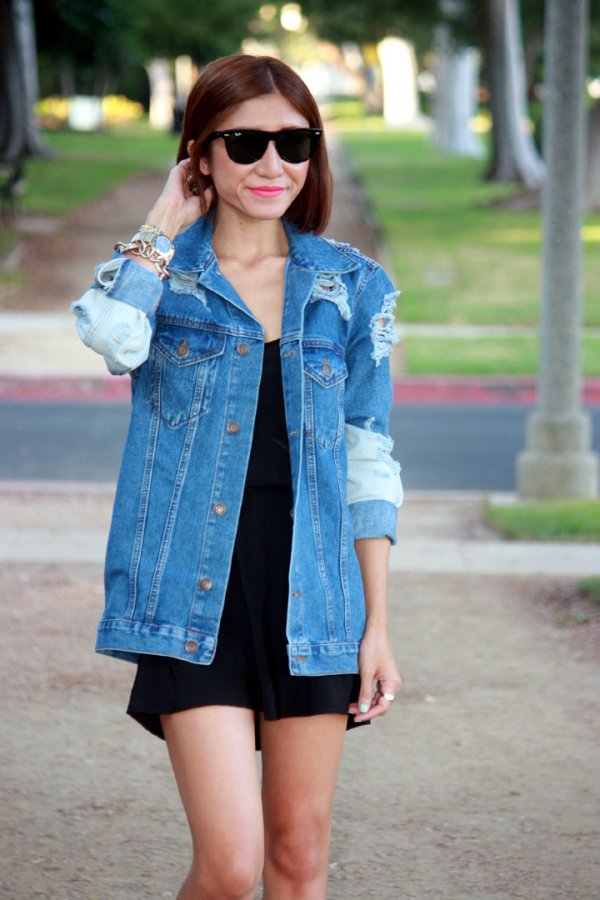 If your jacket has seen better days and is wearing and fraying, why not distress it even more? Designers are selling distressed denim at ridiculous prices, but you can make your own at zero cost. Patch it underneath with a cool print that will show through, or leave it as it is.
---
4

Dye the Jacket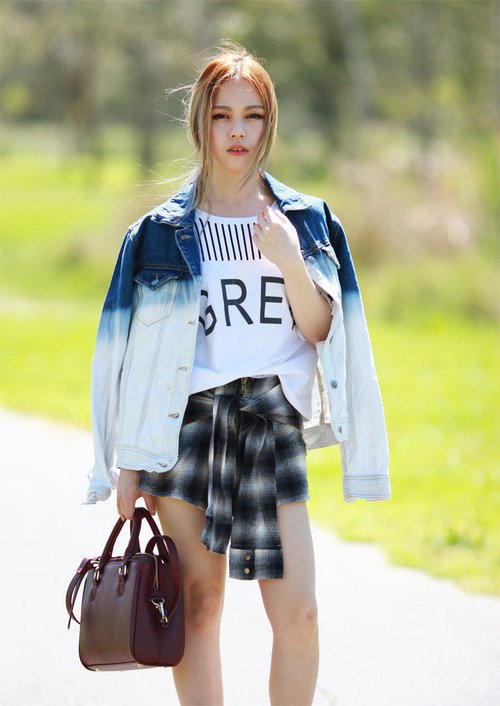 Another option for customising your jacket is to dye it. You can dye it one single color if you like, dip-dye it, or tie-dye it. Have the sleeves different colors, or bleach them. Add a mix of colors if you want a rainbow look. There are so many ways you can dye your jacket, so be bold and experiment!
---
5

Add Ribbon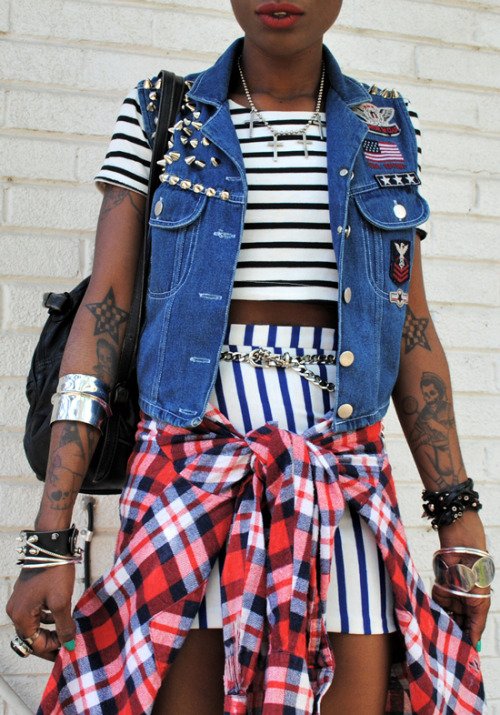 Ribbon is another way you can add a creative and unique touch to your jean jacket. Browse through the ribbon section in your local market or craft store; there are lots of beautiful braids and trimmings that will look stunning on your jacket. You could add the ribbon in rows, sew it round the cuffs, or down the sleeves - but be sure to buy enough (measure up first!).
---
6

Flowers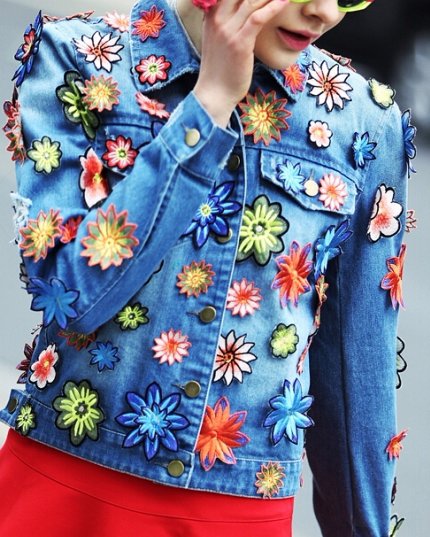 There are lots of gorgeous flower embellishments that you can add to your jacket. Just think how gorgeous a row of daisies would look, or a spray of carnations. Fix them in the middle of the back or at random. You could also sew some flowers to the lapel or front.
---
7

Patchwork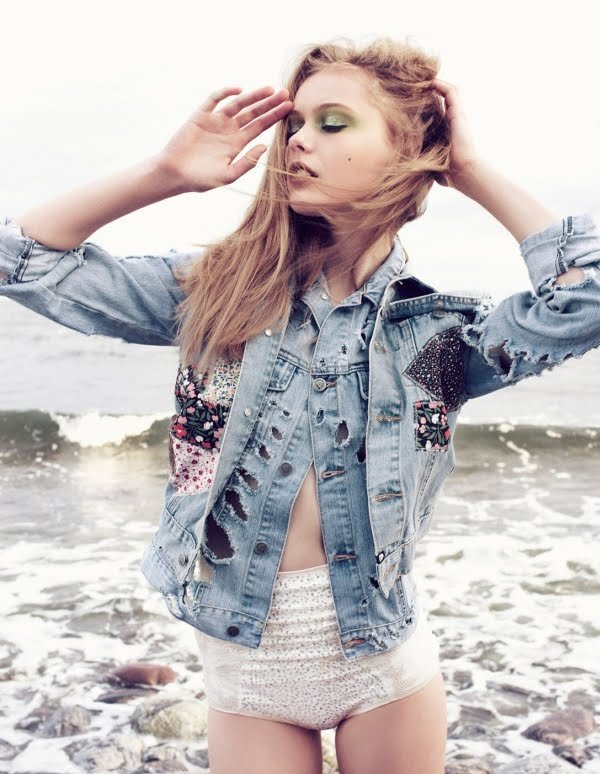 Finally, if you have some scraps of fabric use them to decorate your jacket. Think of the denim as a background for your patchwork, and fix the scraps on top. Try out various combinations and places before sewing the scraps in place. You could also cover the seams of the patchwork with a trim for extra wow factor.
So wave goodbye to your boring old jean jacket and turn it into a cool new piece you'll love to wear! Use your imagination to make it into a one-off. How do you make your outfits unique?
More
---
Comments
Popular
Recent