Have you started thinking of great ways to jazz up your wardrobe for Christmas yet? While the shops might be full of Christmas jumpers and novelty earrings, it can be tough to track down things that will just naturally fit in with the rest of your wardrobe, adding a subtly festive feeling to your outfits. I've been quizzing London's fashion elite on how they're planning on dressing this winter, and here are the top ways to jazz up your wardrobe that I'm totally loving…
---
1

Cuddle up in Knitwear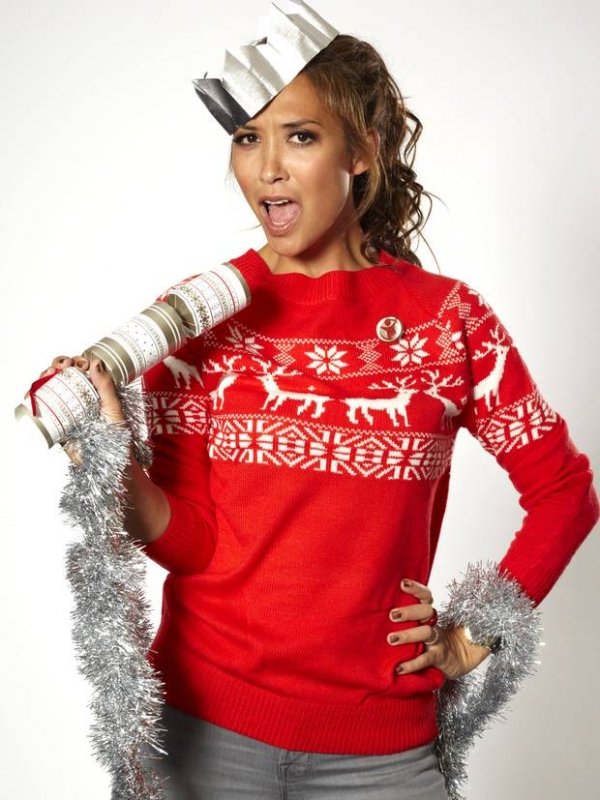 One of the easiest ways to jazz up your wardrobe for Christmas is through color. Christmas has a definite color palette, with gold, red and green filling the shops, so stick to the traditional colors where you can. That doesn't mean you need to shop in the Primark Christmas section, though. Many brands release clothes in the Christmas palette for this very reason! Quite a few people mention Kate Spade New York's knitwear, which is a great place to start. From neon jumpers to tree-lined motifs, there's something for everyone.
---
2

Pep up Your Shoes

I've been wearing tree-green heels to work for the last few weeks, teamed with cute gray and black work dresses. Not only do they give my look a festive feel, but they've got a lot of compliments! Your shoes don't need to be green, either. You could add a festive touch by opting for bright red shoes, or even gold. Perfect for adding a new statement to more formal outfits.
---
3

Get Decadent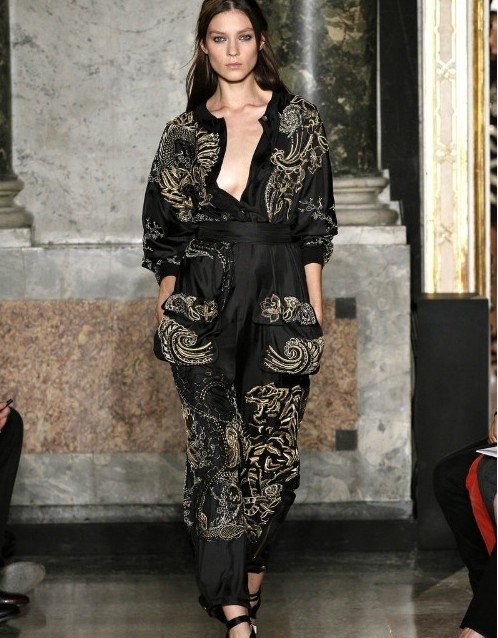 Christmas is a time of luxury, so embrace that side into your wardrobe. Silk suits always look amazing on the catwalk, or for something a little less high-fashion, try a chic silk dress. Black, navy or gray are timeless and will ensure that you can wear the dress time after time, and silk is really easy to accessorize. It's super flattering, too, as long as the fit is right. Dress it down for the office by opting for minimum accessories.
---
4

Get Cheeky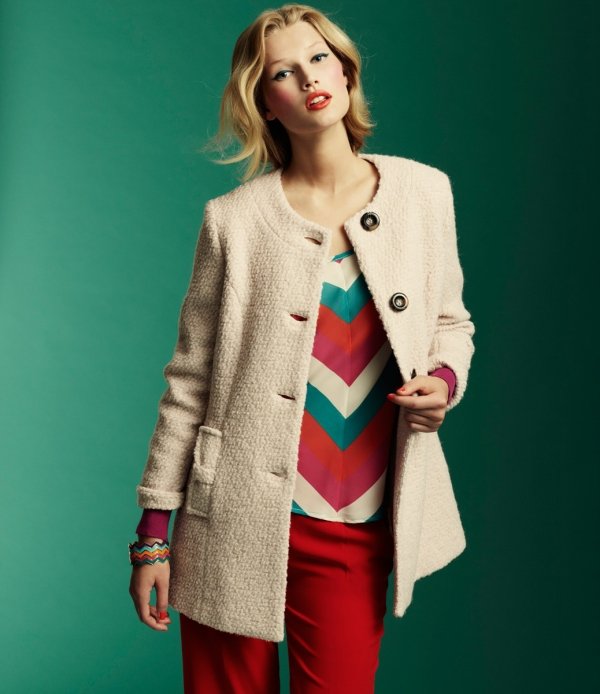 Christmas earrings can actually look quite cute, if they are worn correctly! First, find some that you love. It's best to think of them as an investment piece that you'll wear year after year, rather than grabbing some cheap ones from a drug store and losing one! Then team them with a chic updo and smokey eye. Your slightly-more-formal backdrop will lift the earrings and show them off, but you'll feel extra-festive, too.
---
5

Tie It up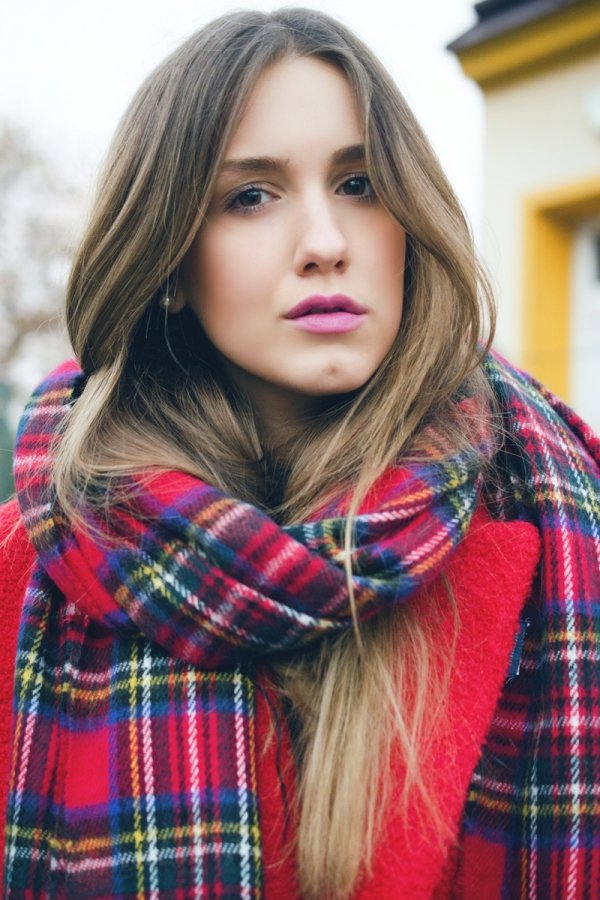 I've got a really cute candy-cane printed scarf that I use to pep up a whole range of winter outfits. From jumpers to jeans and suits, it's perfect for adding just a touch of the holiday season without having to make big changes, and the red-and-white color scheme goes with everything. It attracts a lot of compliments, too! Keep your eyes peeled for classy scarfs in cute Christmas prints. The right print will be timeless and recognizable, and easily coordinate with a large part of your wardrobe.
---
6

Go Gold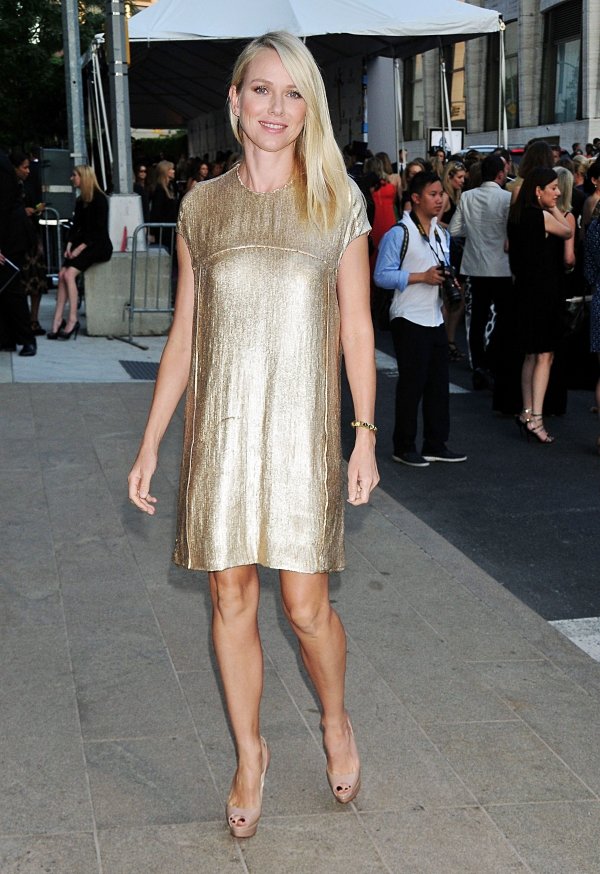 Want to put yourself in a great mood and give everyone that festive feeling? Wrap yourself in gold! A gold shift dress is the perfect choice for office environments, being smart and chic, and it'll look great with a red lip. A gold top or even a slinky gold maxi dress would look amazing, too. Embrace gold! It really does boost your mood, and make you feel a million dollars.
---
7

Santa Baby

Really want to jazz up your wardrobe? Invest in red. Red heels, red lipstick, red trousers, red dresses….red is a truly festive color, and it's eye-catching and powerful, too. It's really easy to coordinate, so you can add it to pretty much any outfit. Wear red shoes with jeans or a suit. Add a red scarf to a black dress. Put a red bow in your hair. You get the picture! To stay true to the Christmas feel, opt for that bold red shade. Just make sure that you avoid anything with white fur, to run clear of any 'hilarious' Santa jokes!

These ways to jazz up your wardrobe should have you feeling festive in no time, without having to brave the Christmas onesies, or pull on a Christmas jumper. All of your pieces will be totally reusable, too, and most of them can be tied into outfits throughout the year. Now that is smart fashion! Have you found a great way to jazz up your wardrobe? I'd love to hear it.
More
---
Popular
Recent