Kim Kardashian West made quite a few headlines for her fashion choices during her first pregnancy, and since announcing her second pregnancy; the media has been waiting with baited breath to talk about her second pregnancy style. Now that she's starting to show, her style will probably be under scrutiny once again. If you're looking to learn more about what Kim K has taught us about maternity style, look no further than this list!
---
1

Wear Leather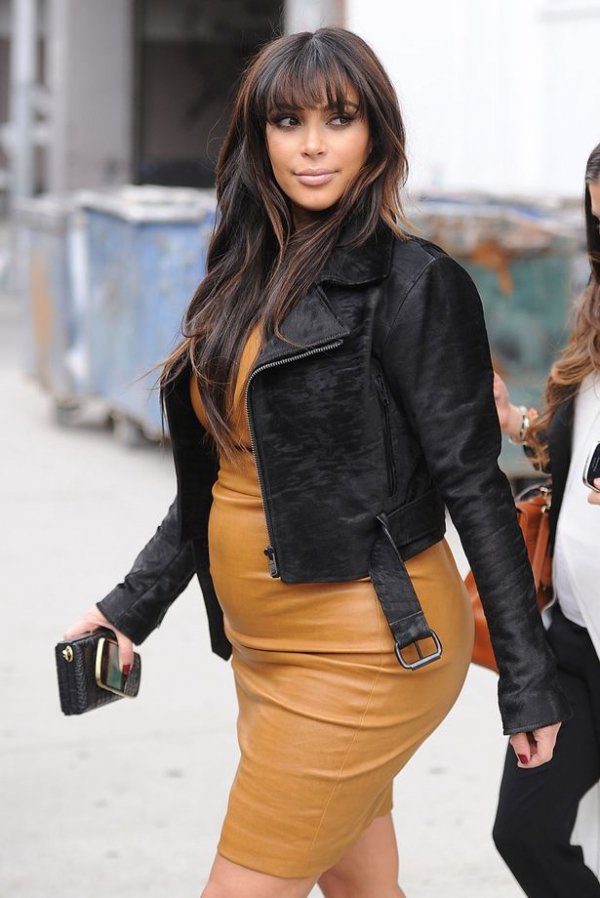 Honestly, what pregnant woman wants to wear leather? I've never even been pregnant, but from what I've heard, the thought of wearing tight leather does not sound appealing. And yet, when Kim Kardashian West wore it often during her first pregnancy, I think she turned a lot of pregnant women on to the idea of wearing leather. The tight, fitted look shows off your bump in the most chic way!
---
2

Don't Be Afraid to Stand out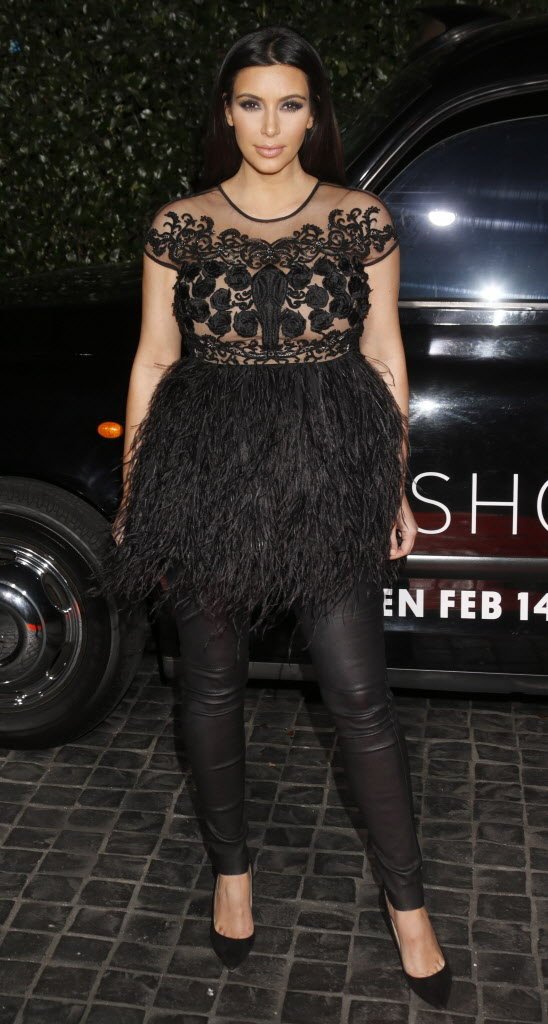 We all know that Kim Kardashian West definitely stood out with her fashion choices during her first pregnancy. Whether she was on the red carpet or on the beach, people were constantly talking about what she was wearing throughout her entire first pregnancy. Don't hide with your fashion choices when you're pregnant, stand out!
---
3

Show off Your Baby Bump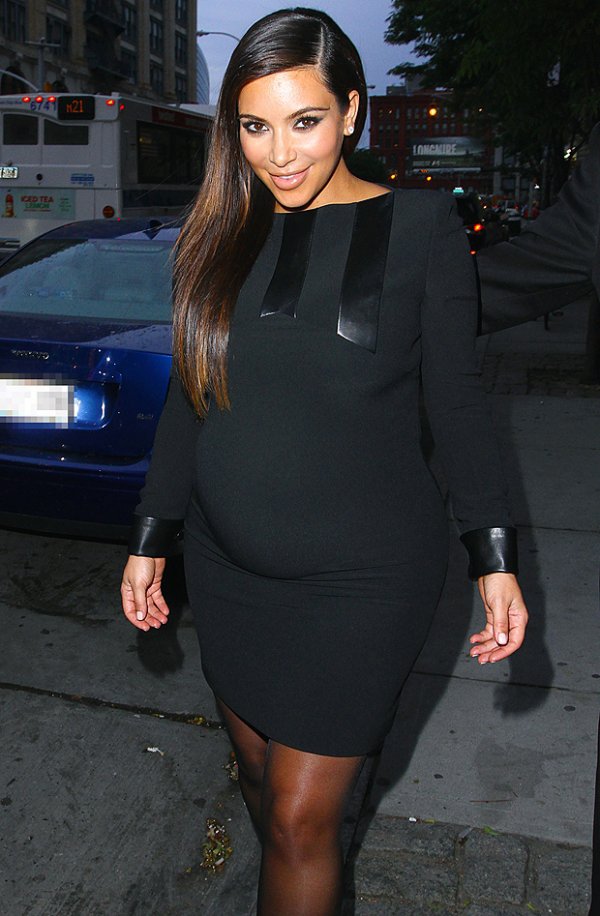 Kim Kardashian West is known for her tight and form-fitting looks. While she continued that during her first pregnancy, she also started to wear looser outfits. Looking back at pictures, I think it's obvious that outfits when she was showing off her baby bump with her outfits looked much more stylish than when she tried to hide it.
---
4

Wear All-Black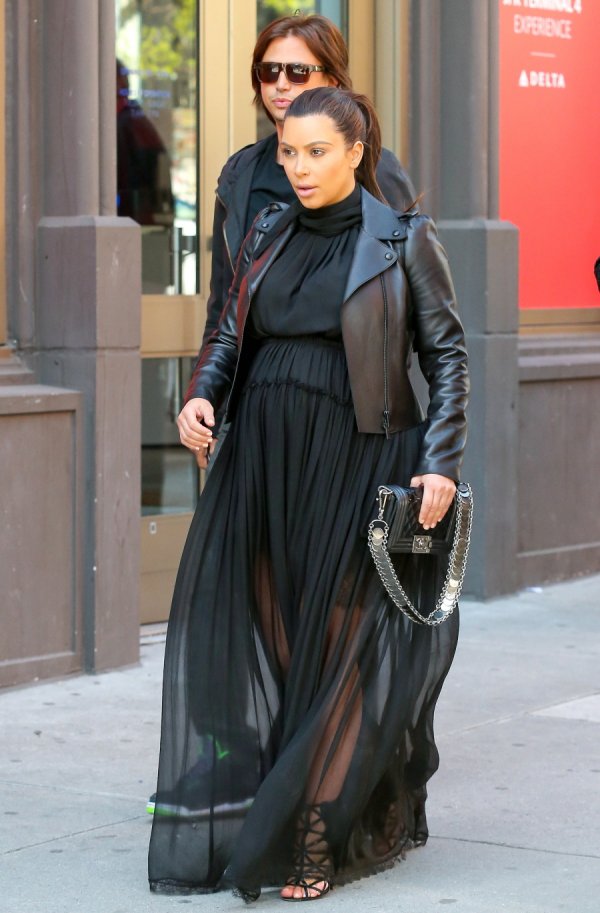 Kim's entire family, from her husband to her daughter, and even all of the Kardashians, are known for their all-black and white monochrome outfits. However, when she wore all-black during her pregnancy, she inspired a lot of pregnant women to follow suit and look chic while doing it. You don't need to hide when wearing black; you can still stand out!
---
5

Avoid Too Much Material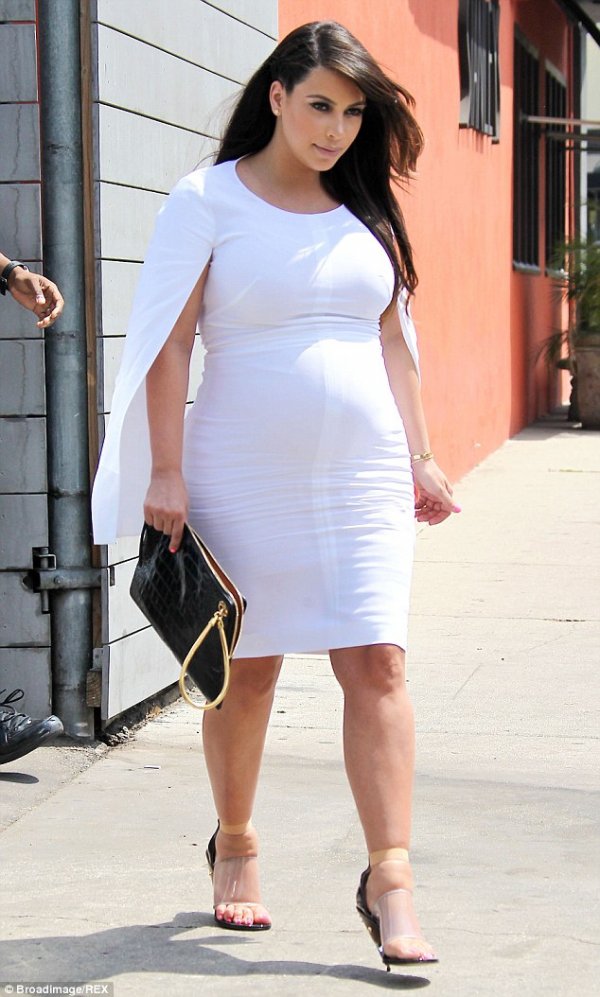 If there were one style that Kim Kardashian West got into a little bit of hot water for during her pregnancy, it'd probably be the billowy outfits she often wore. Kim looked great, healthy, and happy during her first pregnancy, but the media was so often mocking her that she began covering up her body with billowy outfits and too much material. Avoid wearing outfits with excess material for a great maternity look!
---
6

Pick Your Patterns Well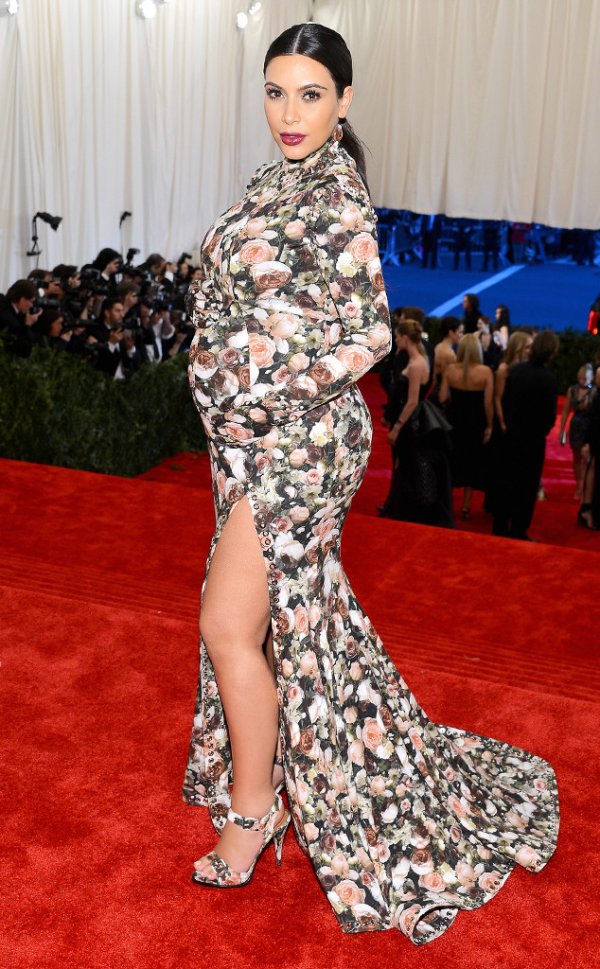 Okay, so I take back what I said in my last point about Kim's billowy outfits being the only choice she caught flack for. More than anything, Kim got tortured when she wore that now-infamous patterned dress that looked a little bit like a mid-century sofa cushion. You don't necessarily need to avoid patterns when pregnant, just pick them well.
---
7

Wear Neutrals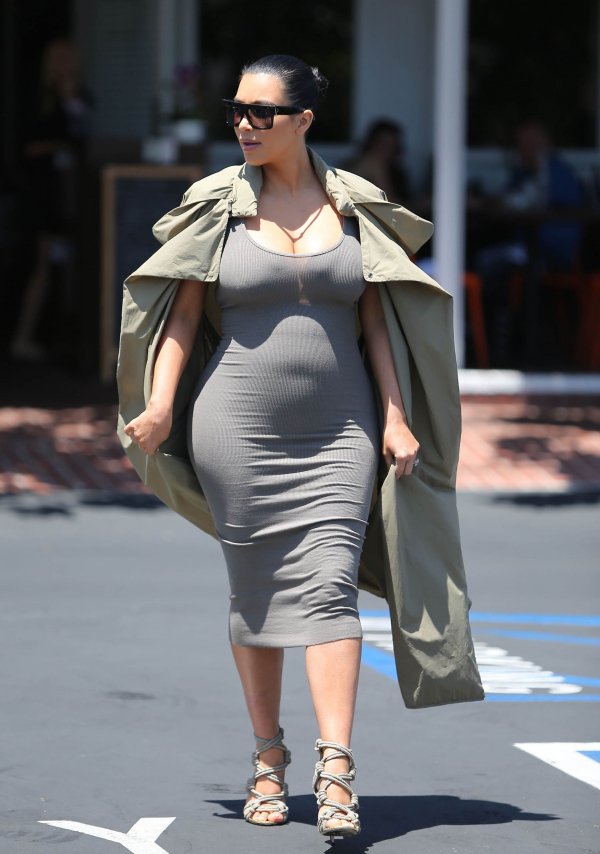 This time around during Kim's second pregnancy, she's definitely stuck to more neutrals. It's so interesting to see how her style has evolved and how she's learning from her own past pregnancy. Stick to neutrals for a look that would be chic no matter the event!
What is your favorite maternity look from Kim Kardashian West? Let me know what you love on her in the comments!
More
---
Comments
Popular
Recent