aving a closet full of favorite go-to clothes makes life so much easier. When you need to head straight from work to a party, a classic white item can transform from business chic to glam in moments. Keeping a stock of classic white pieces on hand can make getting dressed fun, functional and fast. Here are 7 classic whites you can wear anywhere and feel confident about how you look.
1

Catch Your Eyelet Dress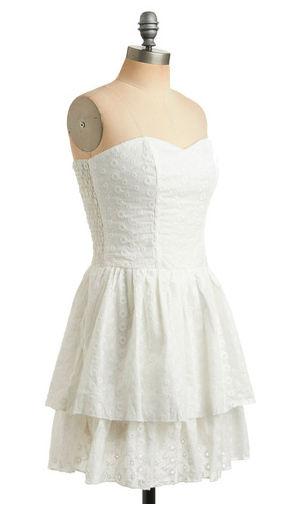 Price: $59.99 at modcloth.com
This sweet dress is a must-have in any girl's closet. Add a cardigan and wedges and it's perfect for the office, or wear it alone with flats for date night. Wear ti with or without the detachable straps. Where can't you wear this dress?
2

Sifting Sugar Heel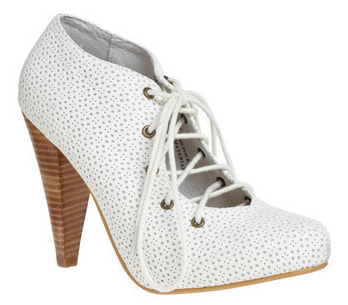 Price: $64.99 at modcloth.com Perfect from the office to date night, these shoes will take you where you need to go. Comfortable, versatile and fun, you will find yourself going to these shoes time after time. Making these beauties part of your wardrobe will be worth your while!
3

Play Nice Skirt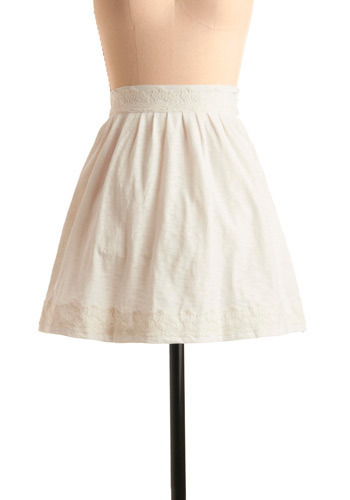 Price: $37.99 at modcloth.com
From the baby shower to the barbeque, you can wear this cute skirt anywhere. The crisp white style looks great with sandals and keep you looking fun and relaxed. You can dress it up or down to get lots of wear.
4

Frill of Victory Top

Price: $44.99 at modcloth.com
It's easy to transition straight from work to play with this simple, classic sheer white top with a twist. The frilly ruffles along the buttons and at the shoulders make it feminine, so feel free to wear it with even the most menswear-inspired pants.
5

Classic Theater Dress

Price: $67.99 at modcloth.com
This is the white alternative to the Little Black Dress — the LWD! It's formal or casual, depending on how you accessorize it. The classic white will compliment any color you pair it with!

../wp-includes/js/tinymce/plugins/wordpress/img/trans.gif 6. Ivory Happy for You Sandals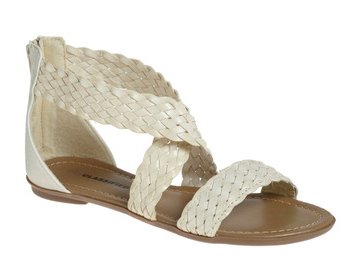 Price: $29.99 at modcloth.com
These cute gladiator-style sandals will keep you looking fresh and flirty all summer long. Pair them with rompers, skirts, dresses, capris, skinny jeans, and shorts, no matter what color or print. Isn't white wonderful? And I love the texture of the braided leather...
7

A Sweet Suggestion Cardigan

Price: $24.99 at modcloth.comThere is no reason for you not to own this cardigan. Classic white allows you to bring this along with you wherever you go. This fitted cardigan with pretty details at the shoulders will accent your curves and keep you up to dress code in the office. You will be pretty and sleek and ready to go out with your friends after work.

Pair these 7 classic whites you can where anywhere with other color pieces in your closet and your wardrobe will be both functional and fun! You'll never worry about what you are going to wear again. So tell me… what classic white items are always on hand in your closet?

Top image source: data.whicdn.com