Back to School outfits are tricky because choosing the perfect one can be difficult at times! You want to make a good impression on your classmates without looking like you tried to hard, but at the same time you want to appear fashion forward. Never fear! These back to school outfits have you covered! Don't stress or worry, simply read on for 10 cute back to school outfits!
---
1

Belted Floral Dress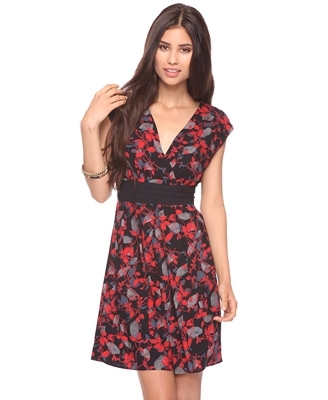 Price: $22.80 at forever21.com
This dress makes a super cute back to school outfit because it's bright and cheerful. The belt nips in the waist and will help accent your figure. I love the cap sleeves!
2

Whiskered Skinny Jeans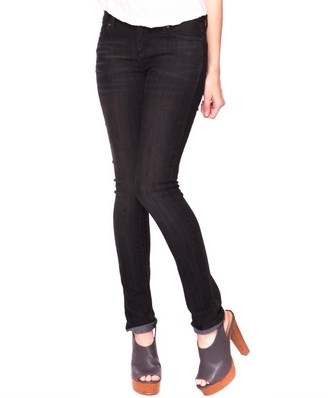 Price: $17.80 at forever21.com
Jeans are probably one of the top back to school fashion staples, and here is my favorite pick! I love the light wash of these skinny jeans. The whiskering adds character but it's toned down enough that you won't look like you sat in bleach. Definitely loving these jeans!
---
3

Cable Striped Top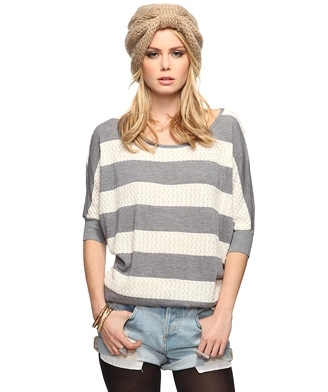 Price: $27.80 at forever21.com
It won't be long before the dog days of summer are over and we start pulling out those winter and fall sweaters. Have this one on hand for a chilly day! It's cute, trendy and super comfy. You'll be glad you did!
---
4

Net Yoke Romper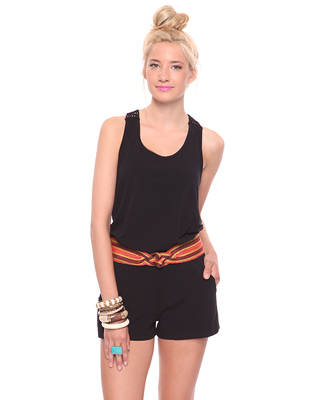 Price: $12.80 at forever21.com
Rompers are not for everybody, but if it's your thing, grab this one for a cute back to school outfit! Black is always really versatile and sophisticated and you can throw a cardigan and leggings on with it when it gets cooler to keep wearing it!
---
5

Smocked Floral Skirt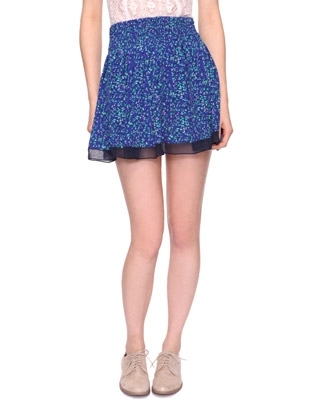 Price: $16.90 at forever21.com
Here's a fun little cute back to school skirt for the prepster in all of us! Paired with a cute blouse and nude flats it will look fresh, smart and pretty. Dare to stand out in a sea of jeans!
6

Floral Lace Top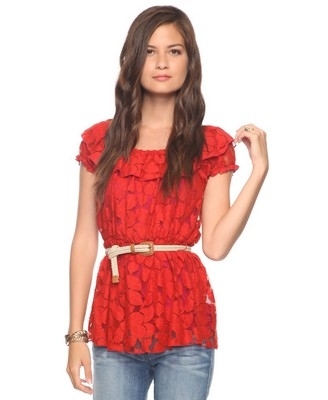 Price: $22.80 at forever21.com
This cute top is perfect for a back to school outfit! I love the structured feel, and I know this shirt will dress up a pair of jeans nicely! The belt helps create a waist and adds personality.
---
7

Pointelle Knit Vest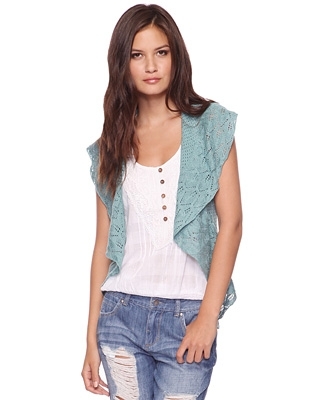 Price: $24.80 at forever21.com
The first few weeks of school are still too warm to break out the cardigans, but if you are dying to style something other than summery dresses and t-shirts, try this back to school trend. Knit vests! You will be cool enough, yet still give off an early fall vibe. This vest is my fave pick!
---
8

Tribal Burnout Top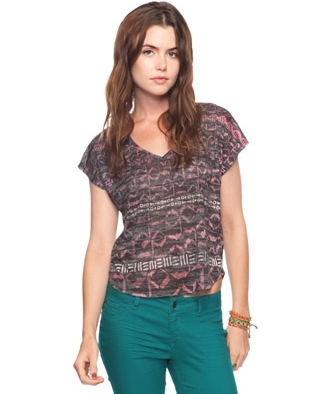 Price: $14.90 at forever21.com
For a twist on your regular graphic tee, try this back to school trend! This top has cool tribal inspired patterns that will have all eyes on you. Paired with colored jeans for a modern twist on blue jeans, you will be rockin' hot!
---
9

Floral Print Shorts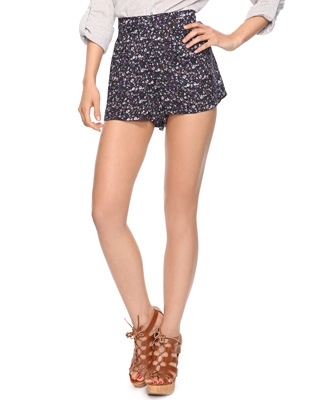 Price: $15.80 at forever21.com
Floral is totally in right now, so you should stock up on floral print items for some trendy back to school outfits. These shorts would make the perfect addition to your wardrobe! You can style them with t-shirts, blouses, cardigans or jackets. Now that's versatility!
---
10

Sailboat Surplice Dress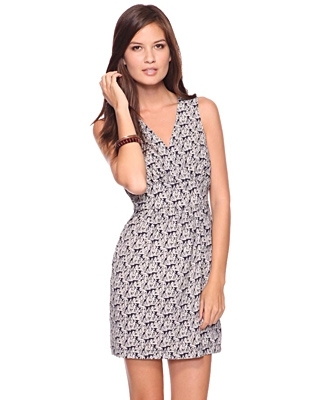 Price: $19.80 at forever21.com
Here's a back to school dress that will leave you feeling breezy and beautiful! This sleeveless dress has a unique sailboat print that draws the eye. You like being the center of attention, right?
Finding great back to school outfits is important because not only do you want to look nice, you also want to make a stellar impression on your first day back. I'm positive that there is something for everybody on my list of cute back to school outfits. Did you find anything you loved? I'm dying to know all your back to school outfits! Please comment below and thanks for reading!
---
Comments
Popular
Related
Recent