Last week I posted my favorite maxi dressesfor summer and summer weddings and everyone loved the one by Jessica Simpson, as did I! So I thought, why not bring our readers more of what they love! Maybe she isn't that great at acting and she may have faded in the background with her singing career, but I have to admit she really knows how to put together a fashion collection. Here are a few of the things I love from Jessica Simpson's collection, which ones are your favorites?
---
6

Summer Hat...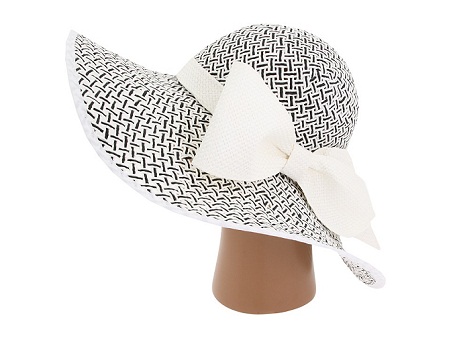 Price: $38.00 via Zappos
Just imagine sitting on the beach in your bikini or swimsuitenjoying the summer breeze, the ocean waves, and looking chic in a great **floppy hat **like this one! I can actually picture Jessica Simpsonwearing a hat like this and see why she adds them to her collection. This would also be a great hat to dress up a little **summer dress **when having lemonade with the ladies.
5

Studded Bag...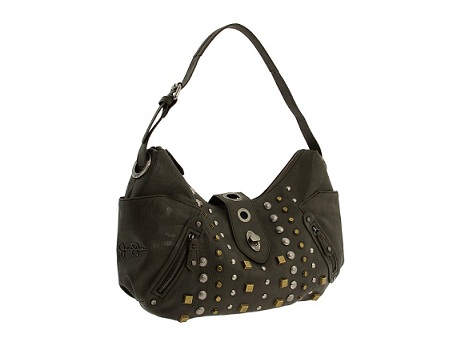 Price: $63.75 via Zappos
I have never really found a **studded accessory **that I liked, they always seemed to tough and not really something that would fit with the rest of my look. But when I saw this **handbag **from Jessica Simpsonit seemed like the perfect combination of a beautiful styled bag and hard metal accessories. Check out the zipper pockets in the front and the two opened pockets on the sides! If you love this bag as much as I do head on over, there's only 2 left!
---
4

Chain Earrings...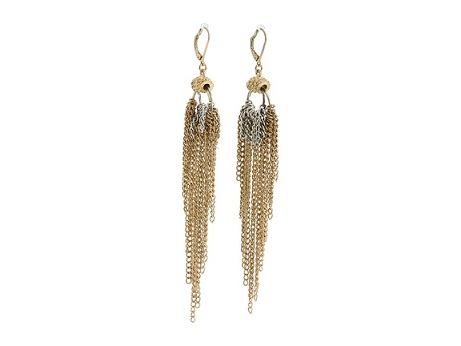 Price: $28.00 via Zappos
Following the** tough chick **theme from the studded bag I saw these **chain earrings **and thought what a great accessoryto pair with aleather jacket. These are also a great pair of earrings to wear when you go out clubbing or dancing with your girls, any guy would sure notice you in these!
---
3

Summer Dress...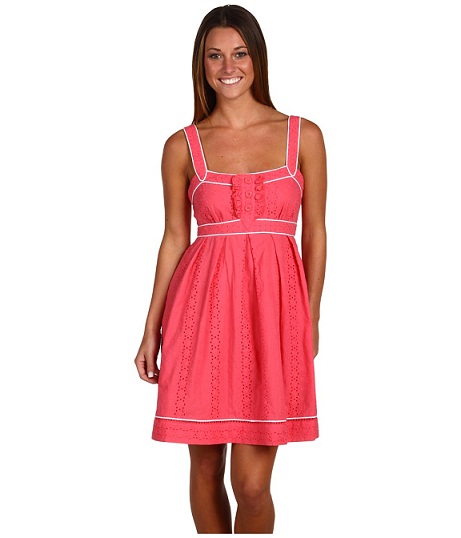 Price: $78.40 via Zappos
Now back to the girl who is walking on the beach with the floppy hat! That sun kissed beauty needs the perfect **dress **to relax in as she slips into herflip flopsand enjoys her vacation while reading her favorite book, which is what I hope to be doing soon! This **pretty pink **ruffled front dress byJessica Simpsonis simple but sweet and lovely for any girl who is ready for summer!
---
2

Fancy Perfume...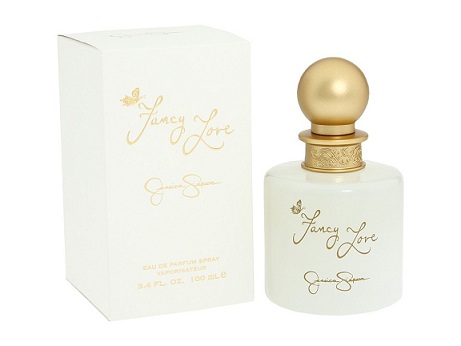 Price: $59.00 via Zappos
I love this perfume,** "Fancy Love"** by Jessica Simpsonand wear it every time we're going somewhere special. It has a strong scent so I don't wear it if we're just going to a friend's house, but if we go out to eat, shopping, or to an event I will put a few sprays on. You'll feel **romantic **too in this lovely floral scent with hints of peach and bergamot, maybe it will be the fragrance to wear on your wedding day!
1

Metallic Flip Flops...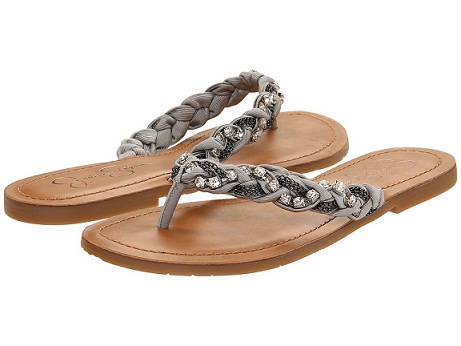 Price: $59.00 via Zappos
Can I have these rhinestone and chain flip flops now?! I love the material and the color of these Jessica Simpsonsandals and would wear them all summer long. I've been looking for ones that would go with everything and this is probably that pair!
Do you have any accessories or dresses from the Jessica Simpson collection?
---
Comments
Popular
Related
Recent