If you've ever tried to build up a substantial work wardrobe then you'll probably know by now how it can be tricky to get right. For one thing, it has to be appropriate for the workplace and that usually calls for clothing more on the modest side. That being said, you also want to have pieces that are still going to be super flattering as well as smart and sophisticated.
Below we have some great options to help you get started on building your work wardrobe, so keep reading to discover our top choices!
Table of contents:
1

Reversible Faux Leather Tote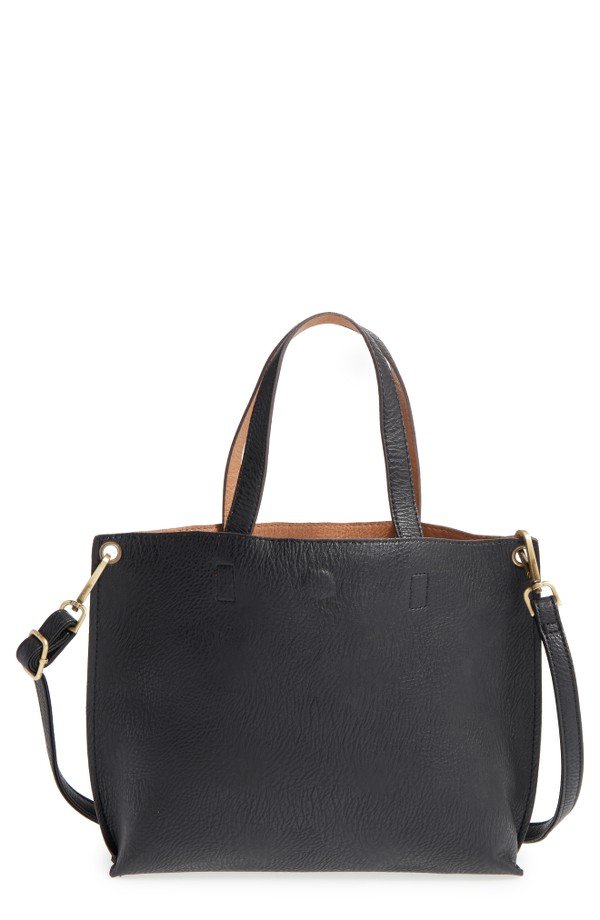 $44 at shop.nordstrom.com
Two just-right looks in one great bag: this faux-leather tote flips inside-out to another color to multiply your styling options.
2

Onassis Sheath Dress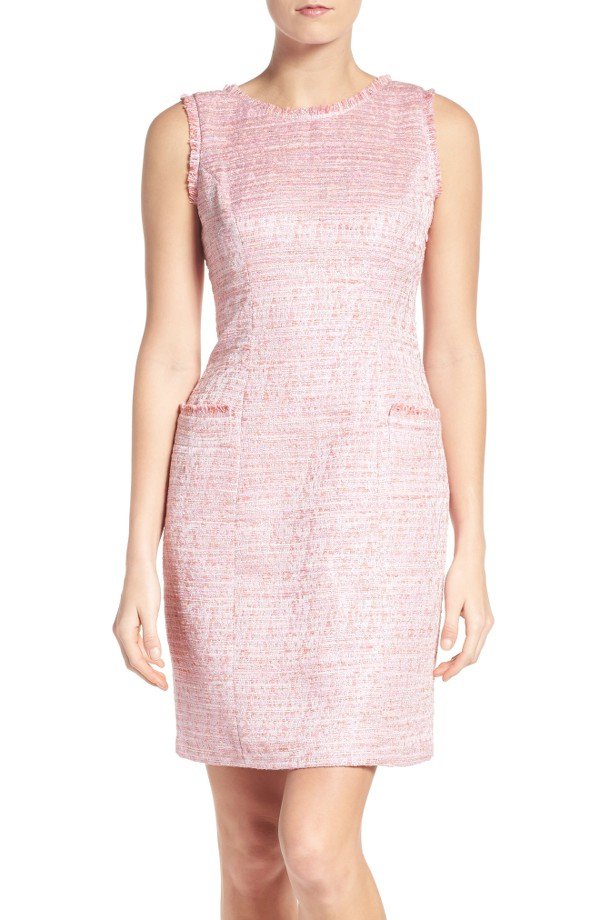 $95.98 at shop.nordstrom.com
Go classic in a pastel tweed dress framed in tidy fringe.
3

'Kookie' Slingback Mary Jane Pointy Toe Pump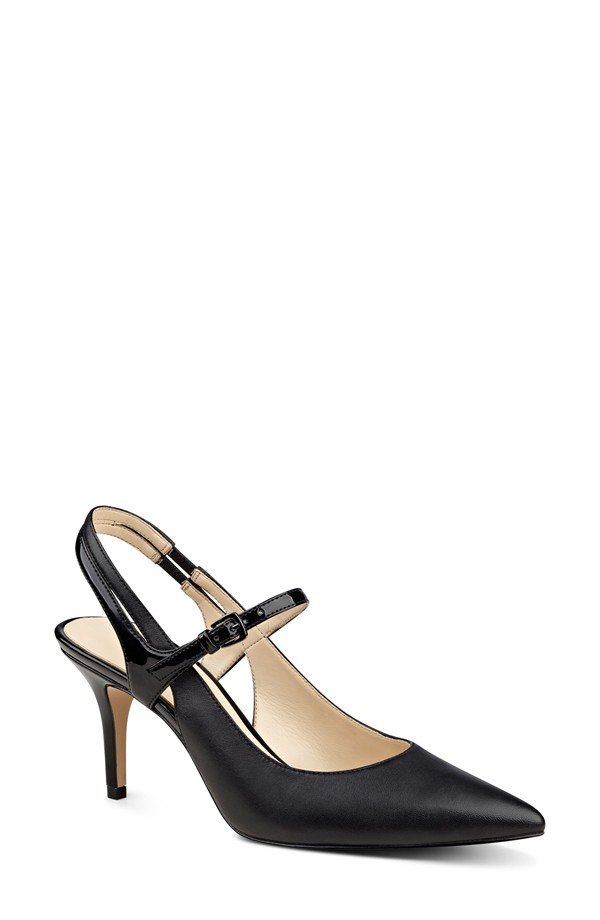 $68.90 at shop.nordstrom.com
A thin mary-jane strap adds ultrafeminine flair to an elegant pointy-toe slingback pump set on a slender heel.
4

Ruffle Sleeve Satin Blouse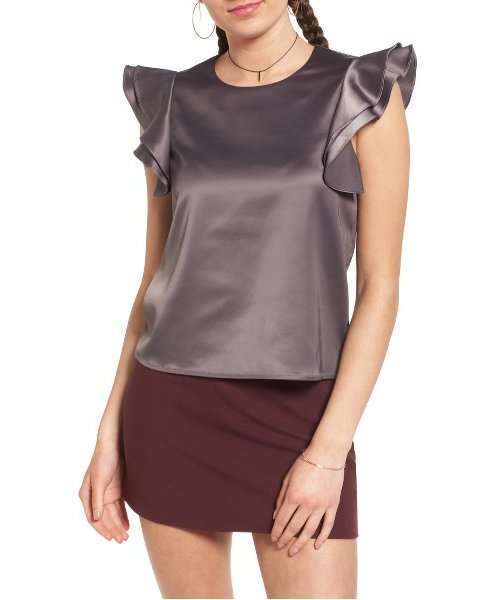 $35 at shop.nordstrom.com
Fluttery ruffled sleeves add playful movement to this sweet top made from smooth, lustrous satin.
5

Pull-on Pencil Skirt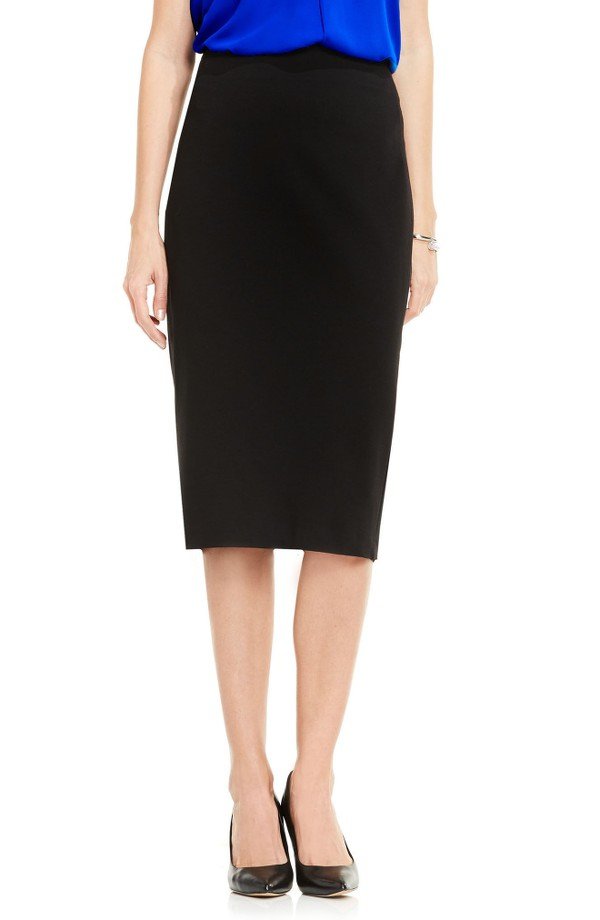 $69 at shop.nordstrom.com
One of the hardest-working pieces in your weekday lineup, a simple black pencil skirt, is made extra comfortable and easy in a polished stretch knit.
6

Ribbed Surplice Bodysuit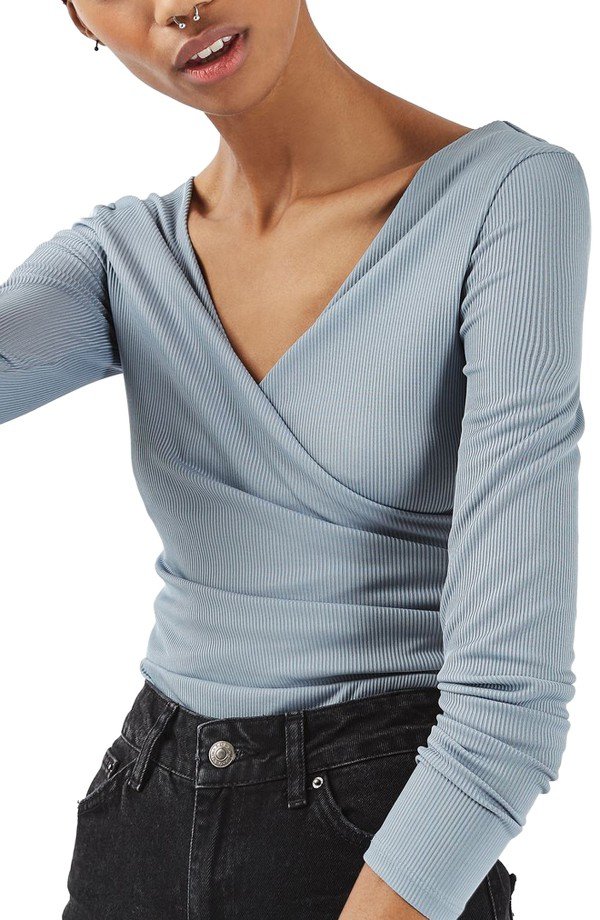 $38 at shop.nordstrom.com
A plunging surplice neckline defines a long-sleeve bodysuit in an ultra-stretchy ribbed knit for a flattering, no-slip base layer.
7

Ocean Faux Leather Crossbody Bag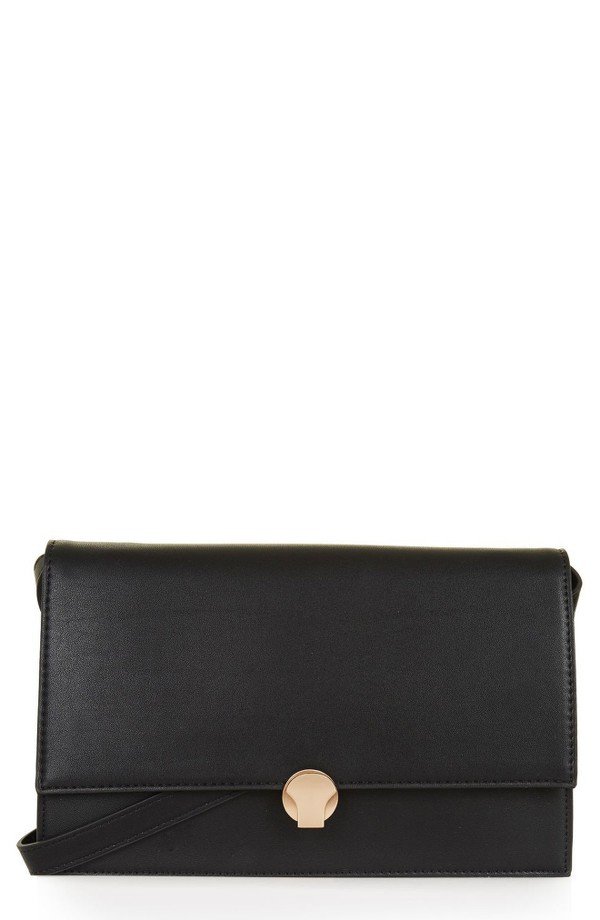 $55 at shop.nordstrom.com
8

Print Sheath Dress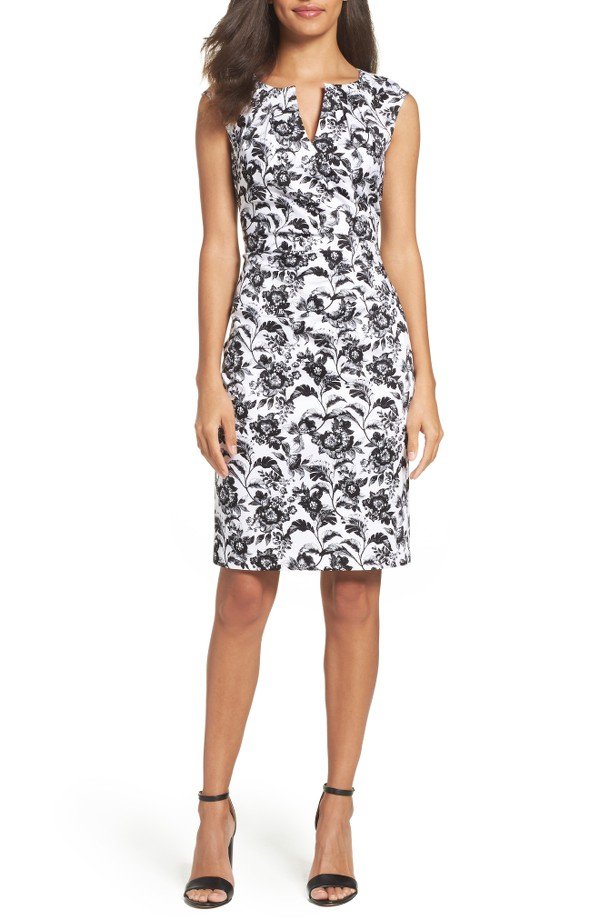 $98 at shop.nordstrom.com
A field of monochrome blooms covers the entire surface of a split-neck sheath that's great for the office or special events.
9

'Curve' Open Front Shawl Collar Blazer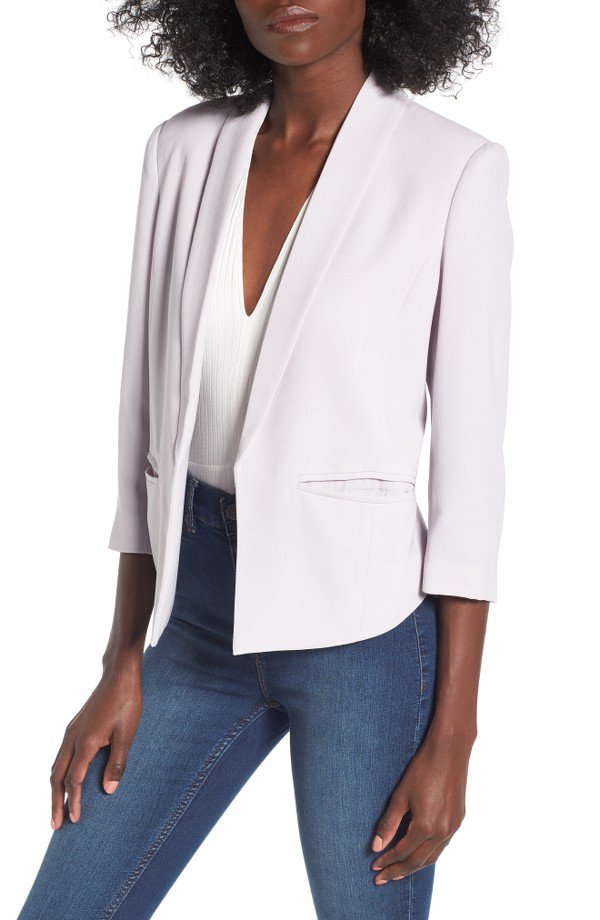 $74 at shop.nordstrom.com
Made from nicely weighted crepe, this smartly styled open-front blazer features a sleek shawl collar and a curved hem that's shorter in back for a fashionably cool look.
10

Skinny Ankle Pants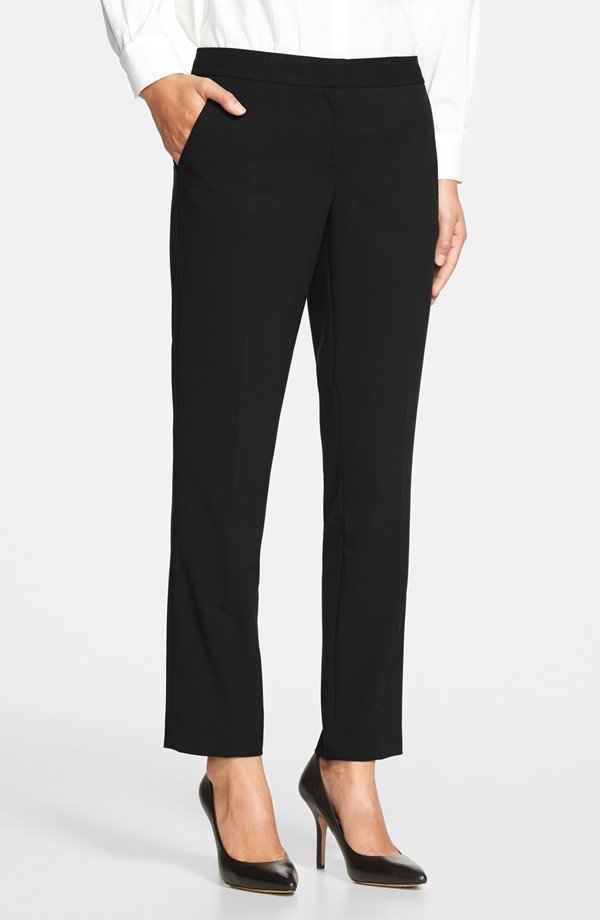 $47.40 at shop.nordstrom.com
A contemporary ankle-grazing cut defines wardrobe-staple pants infused with plenty of stretch.
11

Crepe Sheath Dress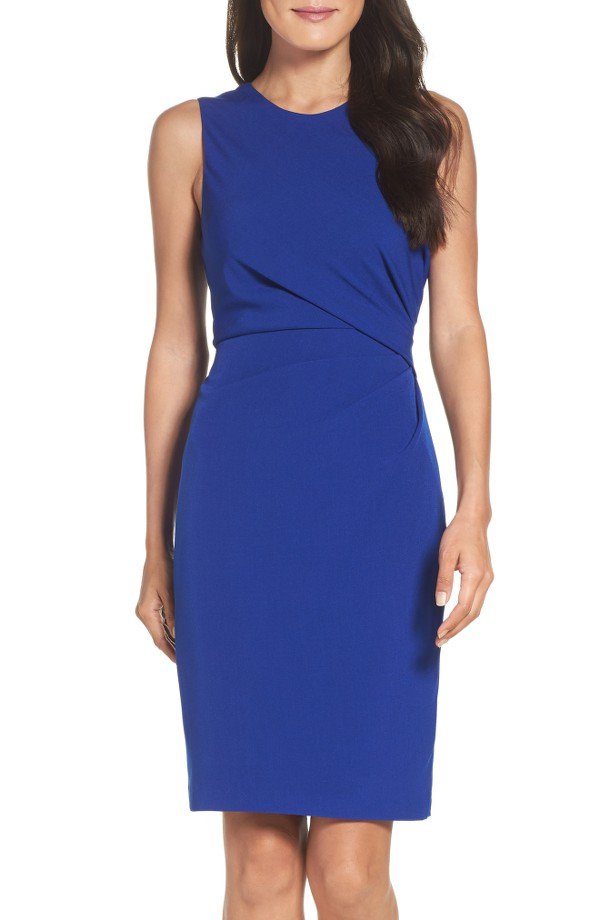 $98 at shop.nordstrom.com
Slimming pleats swept to one side add architectural dimension a sleek, crisp sheath.
12

'Lauri' Capped Pointy Toe Pump
$69 at shop.nordstrom.com
A demure cap and a gleaming bit adorn the pointy toe of this stately pump set on a low wrapped stiletto.
13

Belted Print Scuba Fit & Flare Dress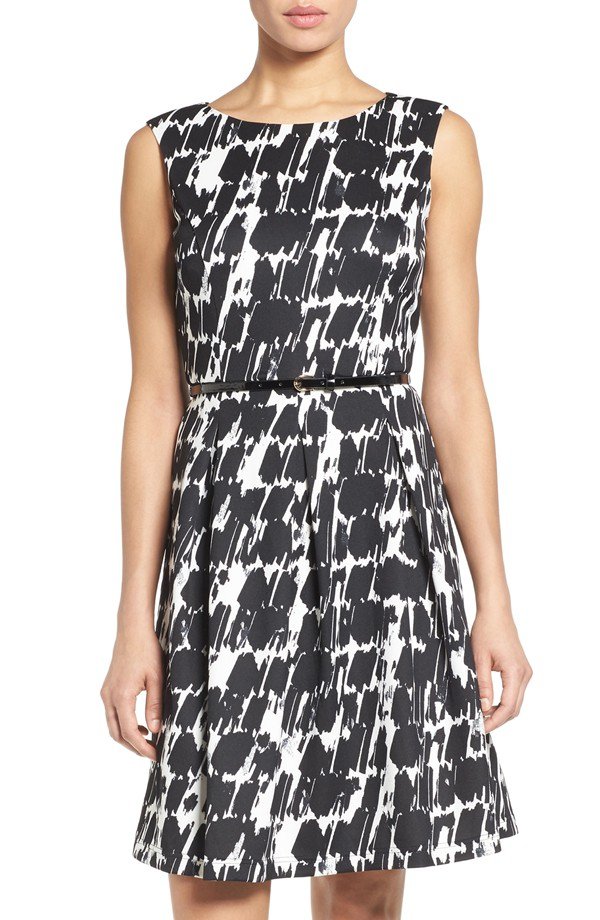 $70.80 at shop.nordstrom.com
An inky, graphic pattern emboldens this classically flattering scuba-knit dress flared by inverted pleats.
14

Ruffle Stripe Cotton Poplin Top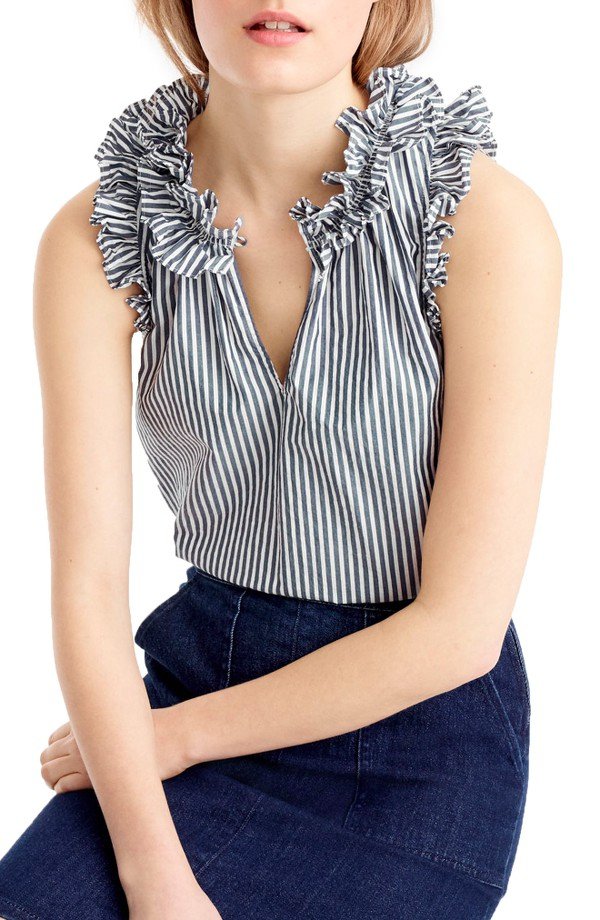 $78 at shop.nordstrom.com
The perfect shirt for work, weekend, wherever is cut from striped cotton poplin with ruffles at the neck and arms.
15

Tapered Crepe Trousers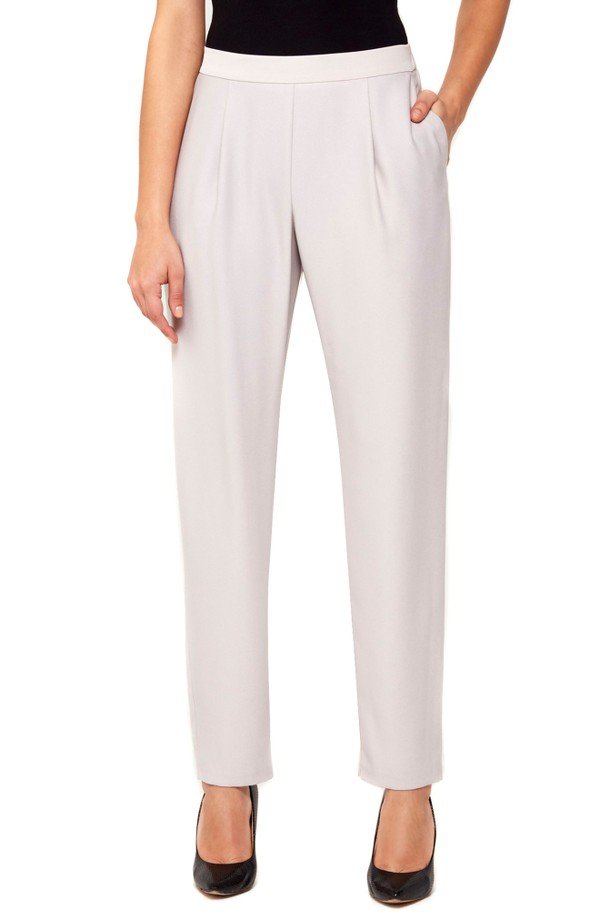 $39.90 at shop.nordstrom.com
Polished pleat-front pants in a classic tapered-leg cut are ready for spring in textured satin-back crepe in a light neutral shade.
Please rate this article