I am always looking for dressing tips to look taller. Why, you ask? I am a petite five foot, one and three-quarter inches tall and desperately need those dressing tips to look taller. I would love to know how to look like I have legs that go on forever and a figure that goes with it. With a little research and trial and error, I have found some tips that work.
---
1

Wear Nude Shoes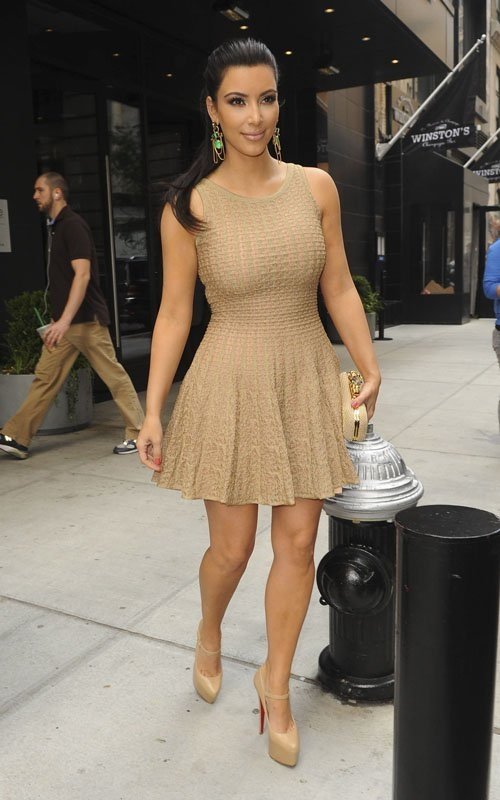 Nude shoes are so lovely and go with everything. In addition to that, they make your legs look like they just don't end. There is no cutoff for shoes. Of all the dressing tips to look taller, this one is my favorite. Perhaps because it is a chance to always keep an eye out for the perfect pair of nude shoes for this shoe lover. There are so many possibilities to choose from. My personal favorite way to wear a nude shoe is a wedge heel.
---
2

Skip Horizontal Stripes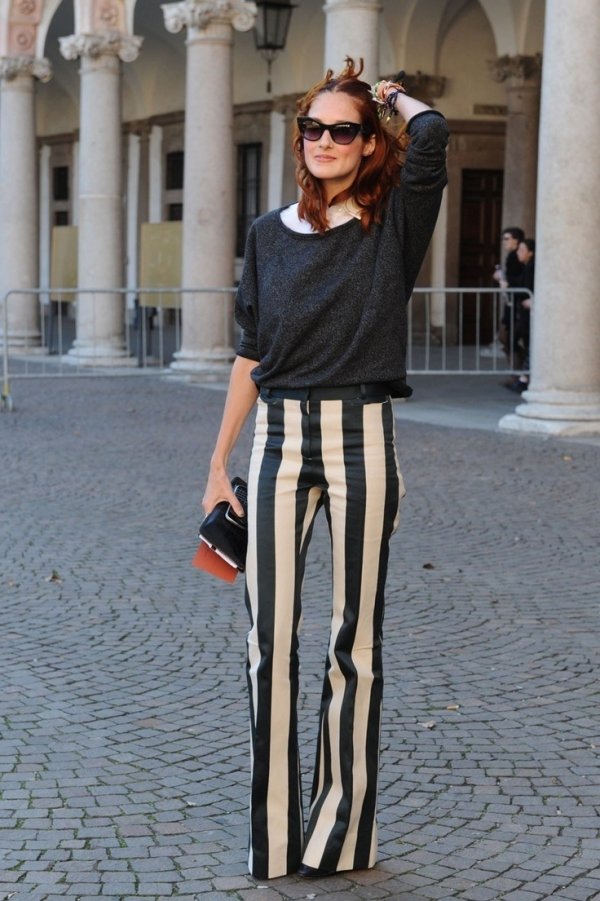 Lots of ladies wear horizontal strips and look really pretty in them. When you are trying to dress taller, this will not help you. Horizontal stripes make you look wider. This is not a good thing when you are trying to look taller. No matter what your weight is, horizontal stripes do the opposite of giving you a vertical boost. They actually seem to make you look more petite.
---
3

Wear Heels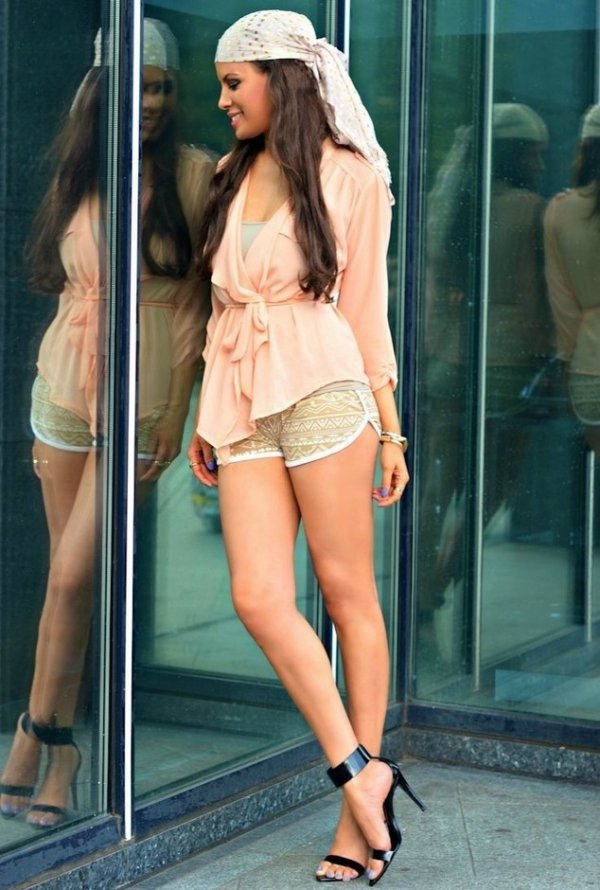 No tip makes me happier than this one. I love heels; they are my favorite shoe to shop for and to wear. Additionally, they just give you a good boost up in height and make you look like you are taller than you really are. You can fake tallness while you are wearing them. In fact, they offer such good trickery that I often get a bit of a reality crash when I take them off and return to my normal height; can you relate?
---
4

Bring Your Hemline up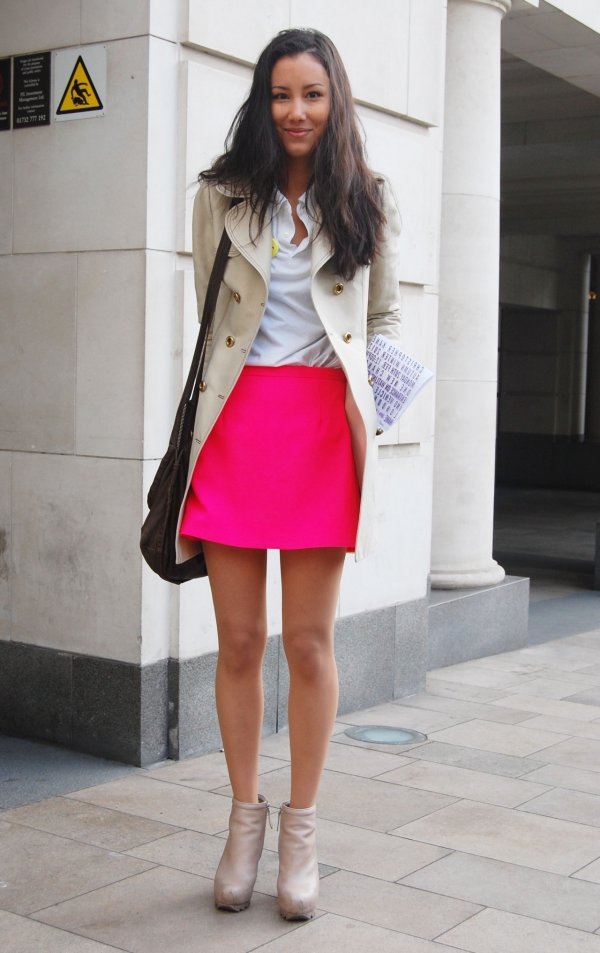 If you want to look taller, don't cut your body off by a mid-calf skirt. You just cannot pull that off when you have a petite figure, at least not if your goal is to look taller. Bring your hemline up. You don't have to wear miniskirts and you probably shouldn't once you pass a certain age, but if you can just bring your hemline up to right above your knees it will do wonders for making you look taller.
---
5

Wear One Solid Color from Top to Bottom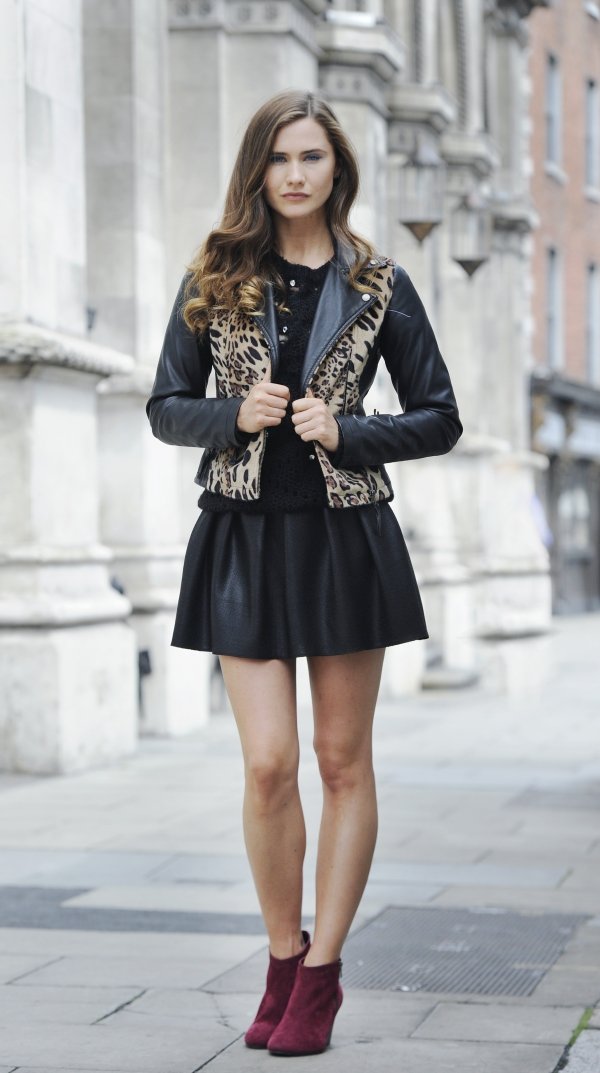 When you wear one solid color from top to bottom, there are no breaks in it to cut you off and make you look small. Wearing one solid color makes you look long and lean. This holds true for a pantsuit or a dress. There are different options you can choose from here. Whichever way is more 'you', this tip definitely makes you look taller.
---
6

Wear V Neck Tops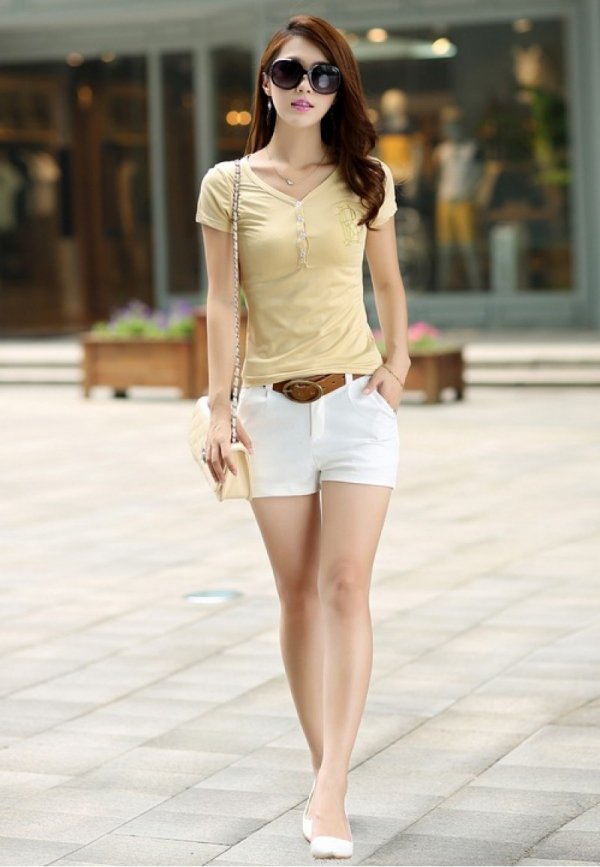 V neck tops are a bit of a challenge for us petite ladies, aren't they? They can show too much skin, if we are not careful because they go too low where things typically fall lower on us. At least, that is how I feel. But if you can find a v neck that doesn't cut too low, it will add length to your body and make you look so much taller. Try one on and see for yourself.
---
7

Go for Form Fitting Clothing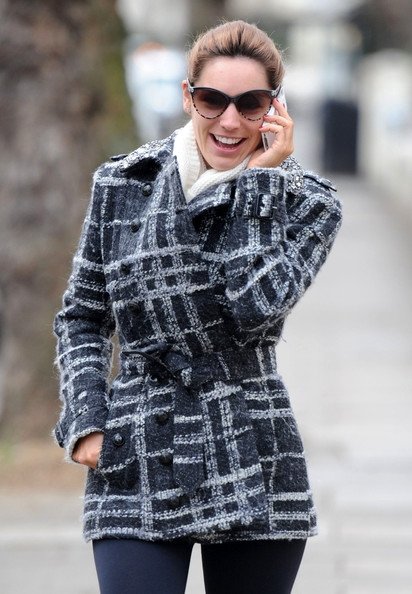 A lot of times, petite women tend to wear clothing that is a bit on the baggy side and I believe that is for several different reasons. For one, it can be difficult to find clothing that fits us properly. But there are many stores that have a great petite section, if you take the time to look. If you are not going to shop in the petite section, you must have a good tailor on hand. Go for form fitting clothing; it will make you look much taller than you really are.
Dressing to look taller can be a challenge for a petite woman but it can be done. What do you think? How do you make yourself look taller as a petite woman?
More
---
Comments
Popular
Recent