I love to find new ways to dress up denim because I love denim! Denim is one of those fabrics that you can dress up or go casual and still look amazing. And let's not even get into all those pretty wash options you can choose from! When it comes to my personal favorites, here are my favorite ways to dress up denim.
---
1

Add Some Lace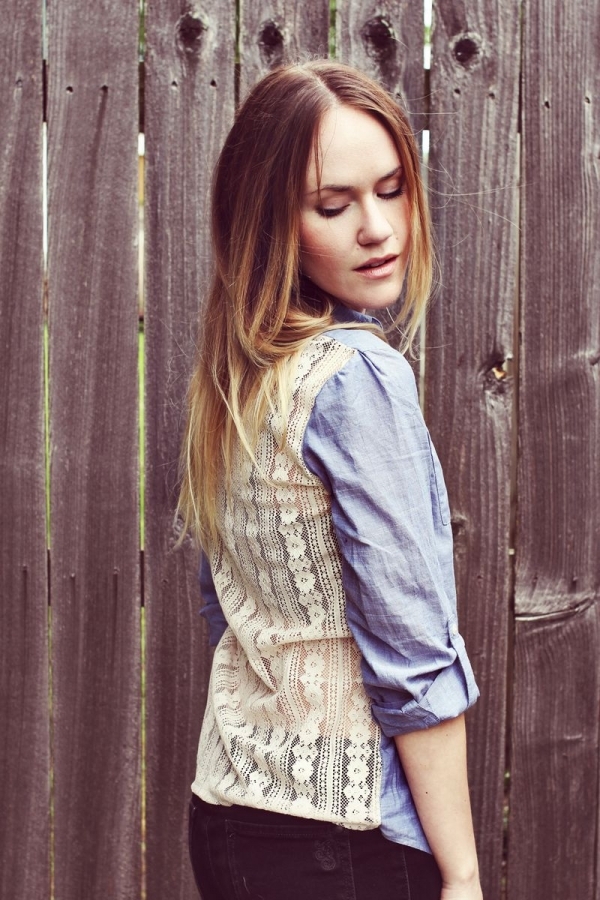 One of my favorite ways to dress up denim is adding lace. It's the perfect mix between ultra feminine and casual chic. You can pair a lace top with blue jean bottoms or a vest. One of my latest loves is those adorable, vintage lace shrugs and vests that you can find at places like Rue21 and Cato. Don't you just love lace?
---
2

Heels Are Perfect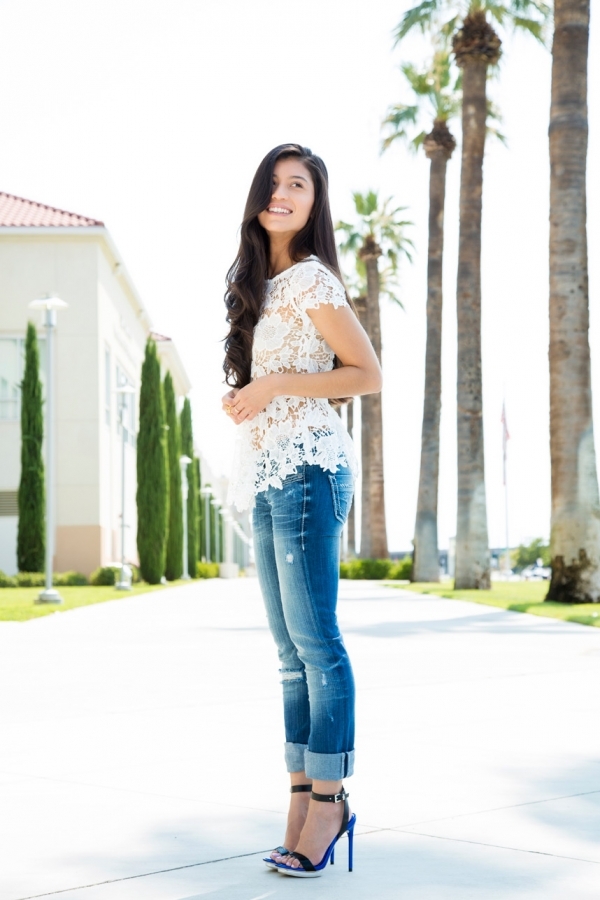 Who says denim has to be casual and boring? Why not dress up your denim with a cute pair of heels? How about wearing a denim skirt with a cute black and white polka dot blouse and red heels?
3

Denim with Maxi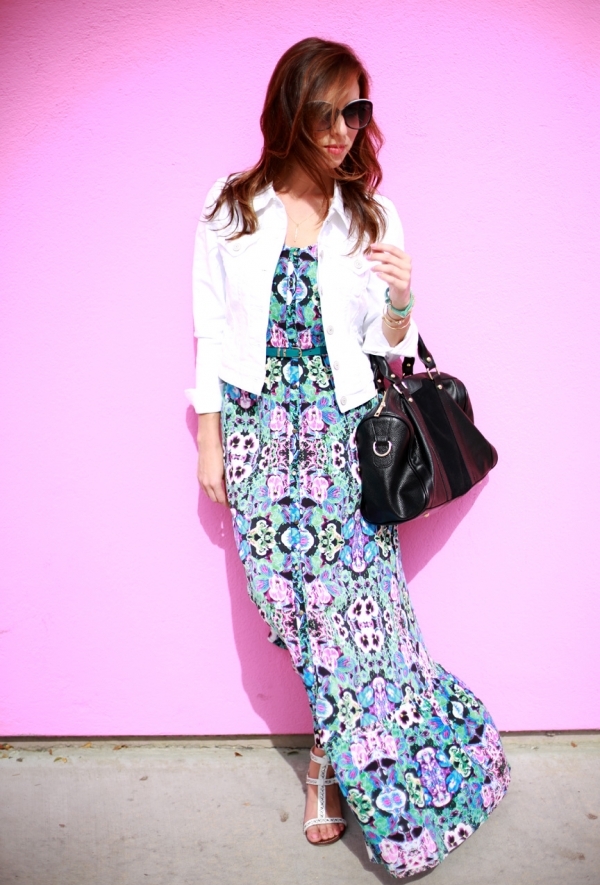 Put on your cutest maxi dress and pair with a cute, denim jacket; the extra layer makes maxis ideal for Fall. For a cooler version, you can pair your maxi with a denim vest instead. I love this look! Don't you?
---
4

Pop in Some Bling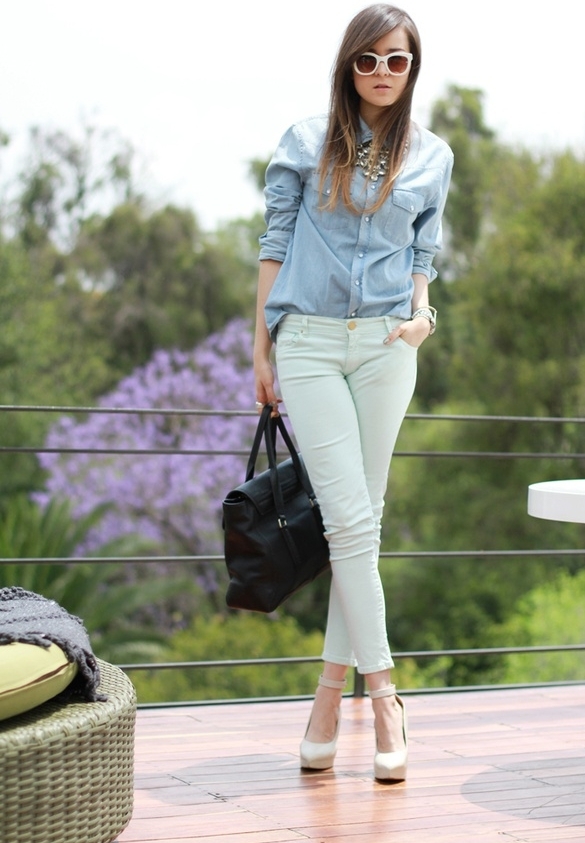 Who says you can't wear jewels with plain ol' denim? Diamonds, rubies, whatever you have or want, add it to your outfit! Dress up your denim-inspired outfit with your fanciest of bling. I even love how pearls look with denim!
---
5

Denim and Boots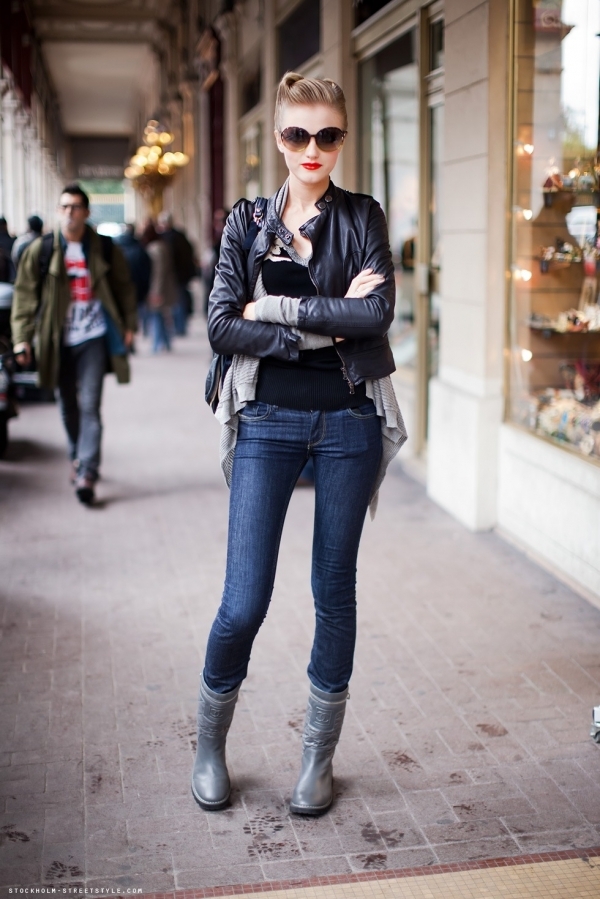 Who doesn't like a classic cowgirl? Whether your taste is jeans and boots or a cute, denim riding skirt, western shirt and boots, you will look rodeo-ready in minutes! Yee-haw!
---
6

Studded Perfection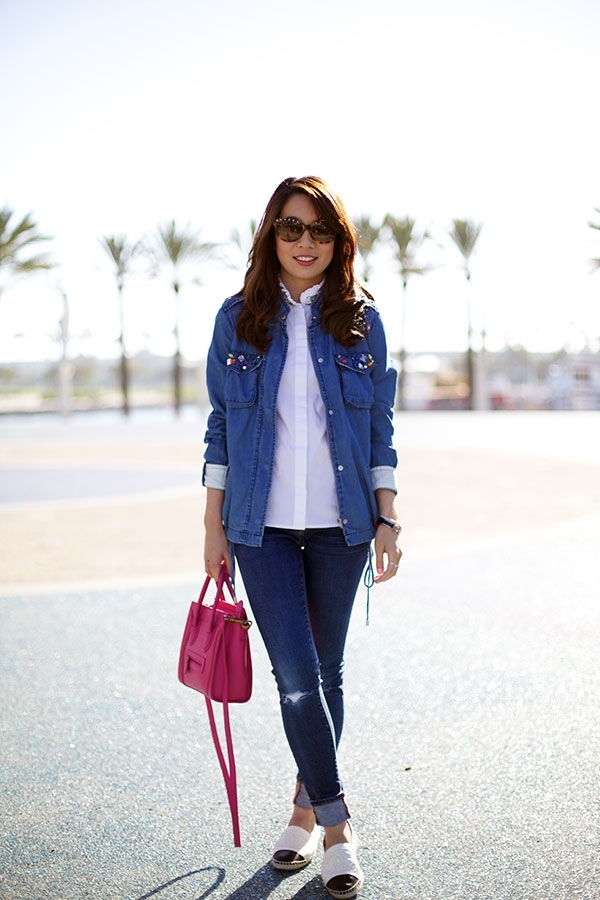 You can tastefully bejewel your denim jacket, jeans or skirt in many cute designs. Whether you like it fancy, or dialed down a bit, you are in control of the level of craziness your items have. I'm about to go bejeweling crazy!
---
7

Cheetah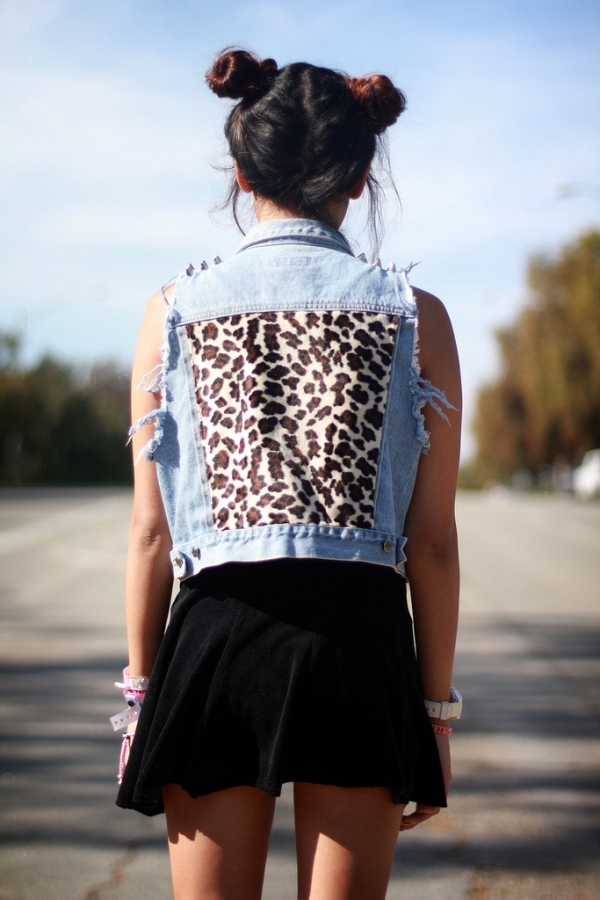 Let the animal out with denim and a touch of cheetah. Throw in a scarf, maybe some cheetah print shoes. A cute cheetah handbag is another great addition to a denim/cheetah ensemble. Not a fan of cheetah print? Rock another animal print with your denim!
---
8

Belts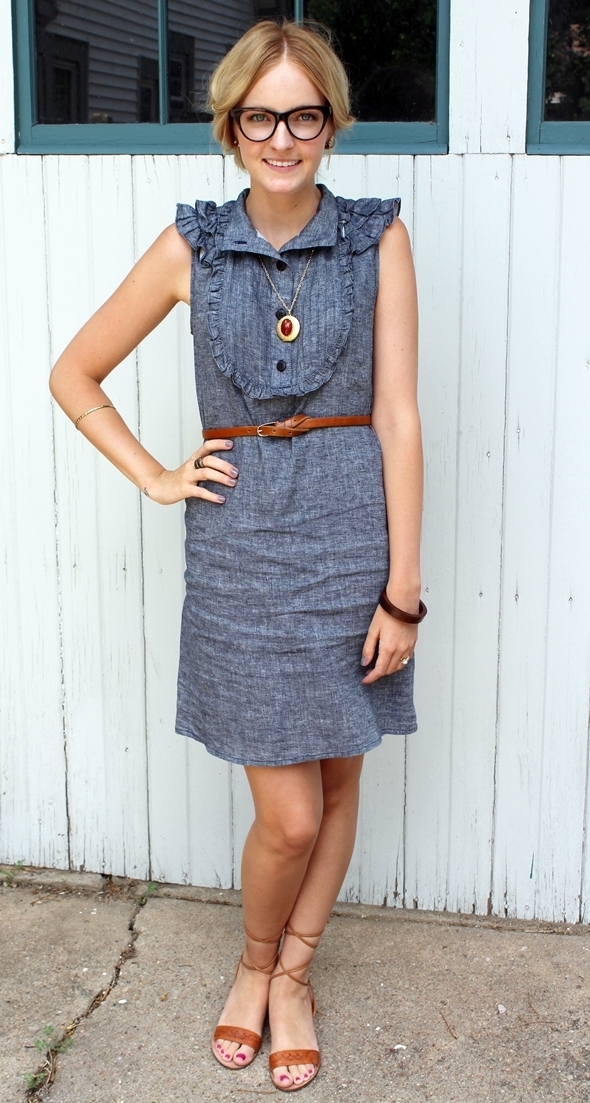 Belts are a big thing right now! Fat belts, skinny belts and in-between belts. Sparkly belts and colored belts! Any-kind-you-want belts! (That sounds like a Dr. Seuss book doesn't it?) Anyway, I love the look of a cute belt with any outfit, especially outfits using denim. I also like the chambray shirts which are very close to a denim look, and are great to change things up a bit more.
---
9

T-Shirt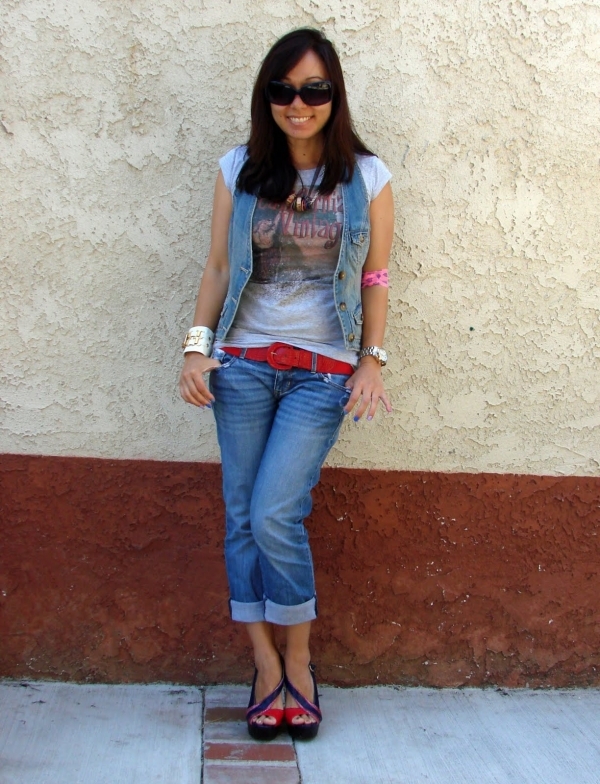 When it comes down to it, nothing beats a cute white tee with your denim bottoms of choice. Call me a plain Jane, but this is a comfortable choice for every day! It's cute, and so versatile. Add a colorful, cute scarf, bubble necklace or belt or even a blazer! Or just leave it plain! See, that's the beauty of this choice!
I'm definitely a girl that is in tune with my denim side. I love it all! What is your favorite denim look? I would love to hear from you!
More
---
Comments
Popular
Recent