When you start a new job, part of the fun is searching for new job clothes! You want to appear stylish, no matter the job you have, because it will help you look more professional and put-together. You want to put your best foot forward, and that's where new job clothes come in. If you're starting a new job soon, or even if you've had the same job for years but are looking to update your professional look, these fabulous pieces may just be perfect for you!
---
1

Embellished Blazer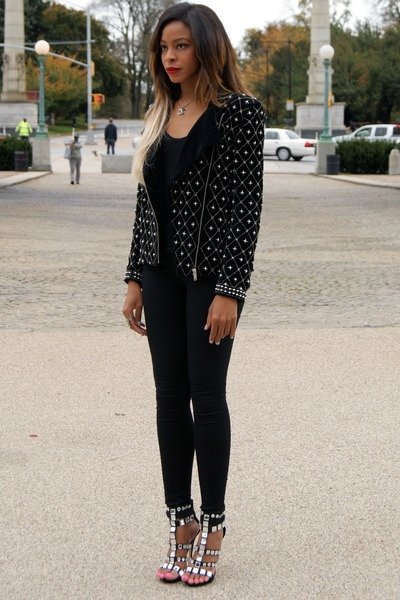 Anyone can buy a blazer. In fact, they're basically a professional workplace staple, but they're not exactly "new job clothes" material. Rather than blend in with the crowd and wear a neutral blazer in your workplace, stand out and wear an embellished blazer! That can mean a number of different things, like a bright pop of color, something with a touch of sparkle, or something with gorgeous jewels attached. You're sure to stand out from the rest of your coworkers!
---
2

A Statement Necklace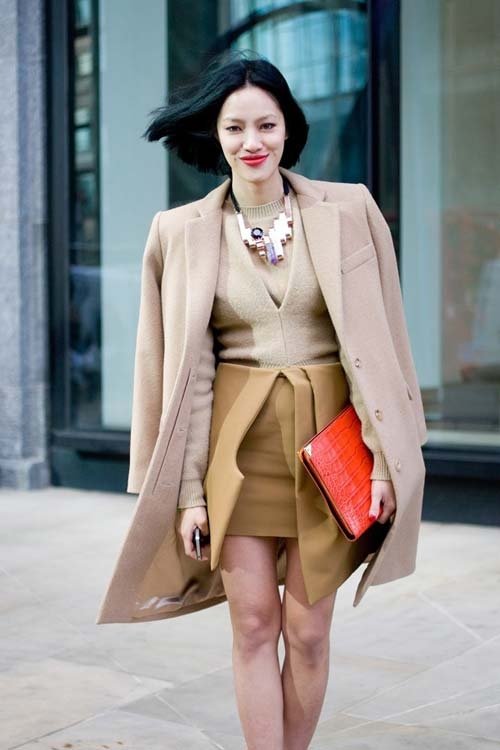 A statement necklace can completely pull together any outfit. If you always want to look put-together on the job, a statement necklace is the perfect way to ensure that you do so. Statement necklaces are the easiest way to make an outfit look polished on those days you're running out the door!
---
3

Midi Skirt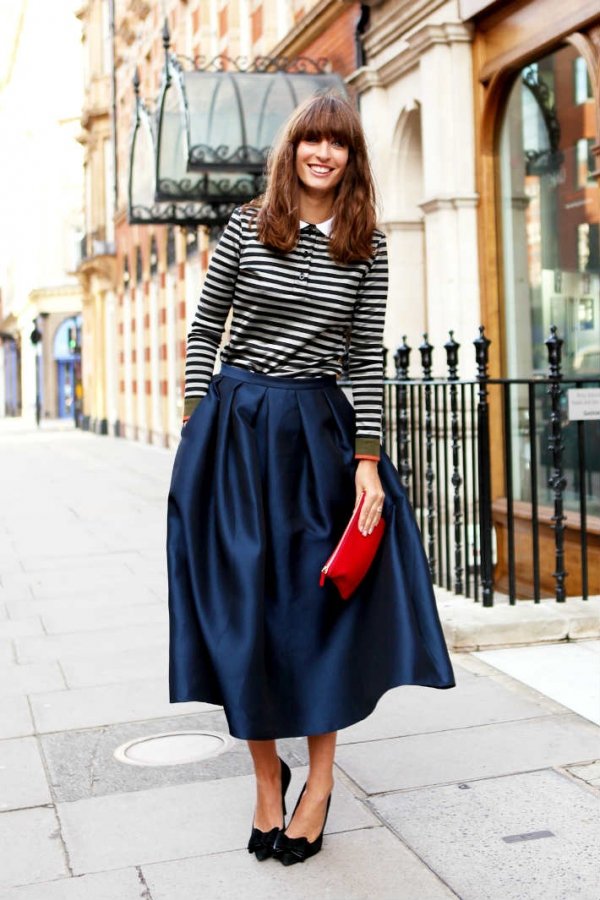 Midi skirts have quickly become a workplace staple this year, so get on this trend now! They're much trendier than your typical office pencil skirt, so they allow you to really keep up with the trends in your workplace attire. You'll feel like you belong on Sex and the City or The Devil Wears Prada when you put on your midi skirt!
---
4

The Perfect Trench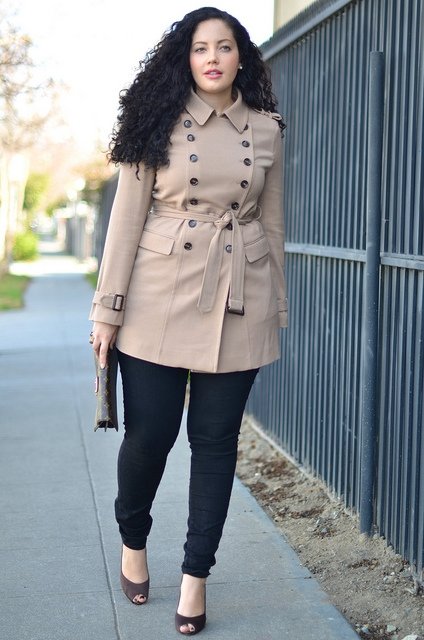 The perfect workplace outfit can go wrong when you pair it with your old fleece coat from your college days. It's time for an upgrade, and do that with a neutral trench coat that will pair perfectly with any outfit you wear to work!
---
5

Well-Tailored Pants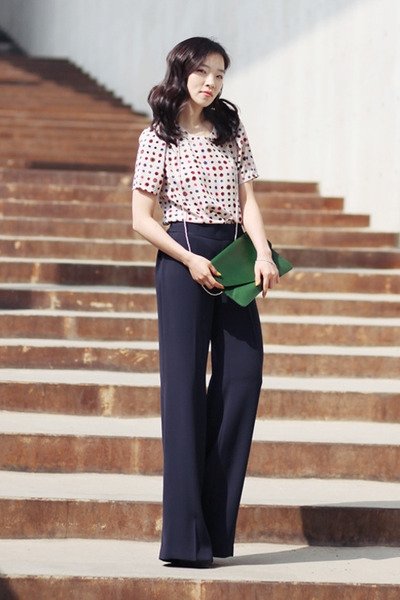 A pair of well-tailored pants will take you far in life, my friend, especially in the professional field. You can't wear skirts everyday, especially in the winter, so a great pair of pants will become your best friend. Once you find your perfect pair of well-tailored pants, your professional life will never be the same!
---
6

A Go-to Blouse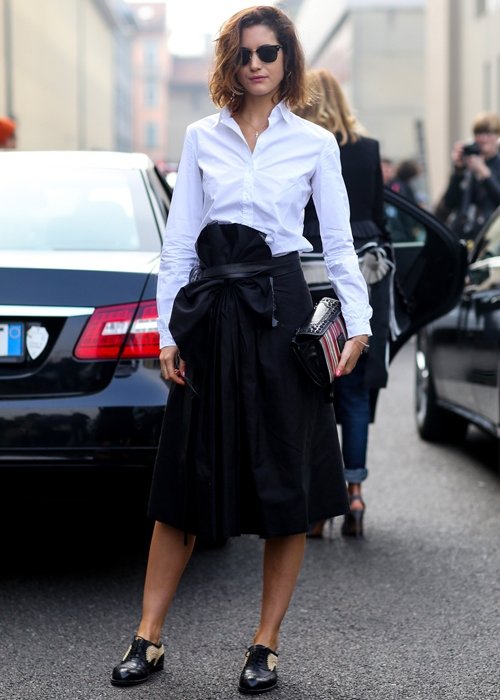 A blouse doesn't have to be the typical, frumpy button-down blouses you see on the racks at Wal-Mart. There are so many different types of blouses out there. Find one that looks great on your body shape, one that you know you can always throw on that you're running late, and especially one that goes with all of your favorite skirts and pants. You'll be excited to get dressed in the morning with a wardrobe that you love!
---
7

Comfortable Shoes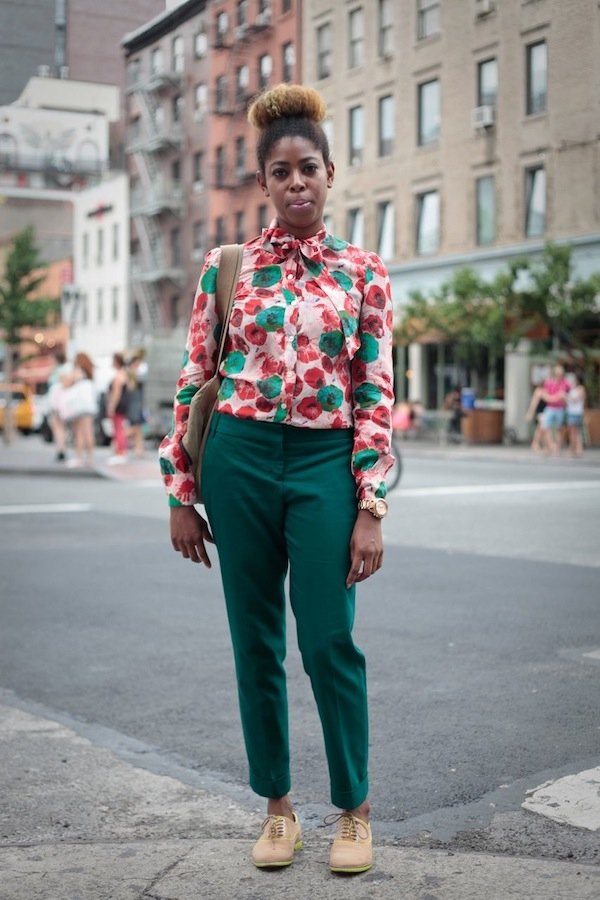 Depending on where you live and work, you probably have a bit of a commute. Whether you do or not, a comfortable pair of shoes is necessary for a productive workday. Even though you may be hesitant- fashion is important, especially in the workplace, when you want to put your best foot forward- a pair of cute, comfortable shoes, is actually super easy to do!
What pieces do you wear to look cute and fashionable in the workplace? Leave your own favorite outfit ideas in the comments!
More
---
Comments
Popular
Recent