The ways to wear camo extend far beyond the military. I love wearing camo in the summer even though people usually think it comes in only dark colors. While that is true much of the time, I have seen many styles this season in beautifully bright colored camo. With all that being said, there are many fun and colorful ways to wear camo this summer and keep up with the trends, while staying true to your own personal and unique style.
1

Military Cap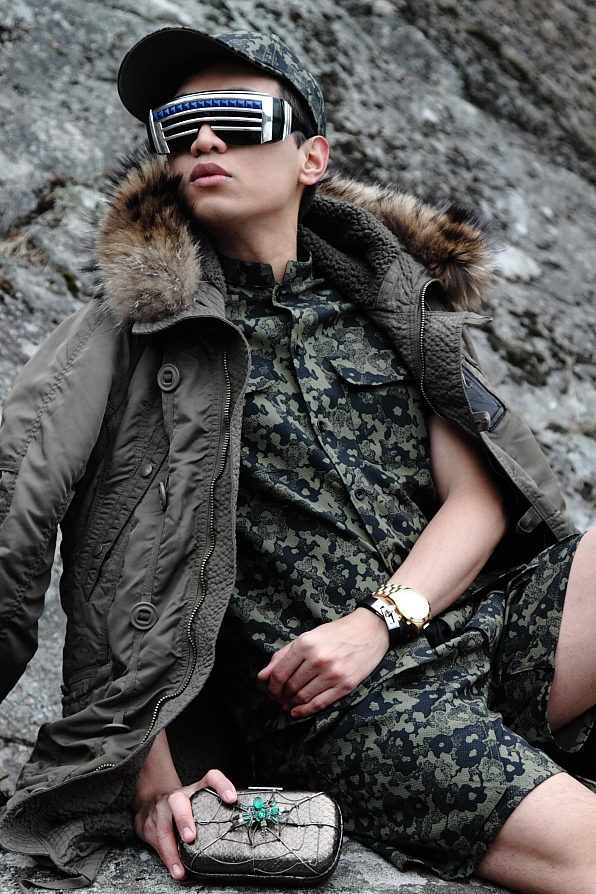 There are definitely ways to wear camo without being in the military, and coincidentally enough you can even incorporate army styles while still being fashionable. The prime example is a camo military cap because it's worn all the time in the army and it still looks great with a simple white tank top and jeans when you're going out on a summer night with your friends. I love wearing camo caps when my hair starts getting frizzy in the heat; I just tuck it all under the cap and voila! I'm blending in using a trendy summer style.
2

Bathing Suit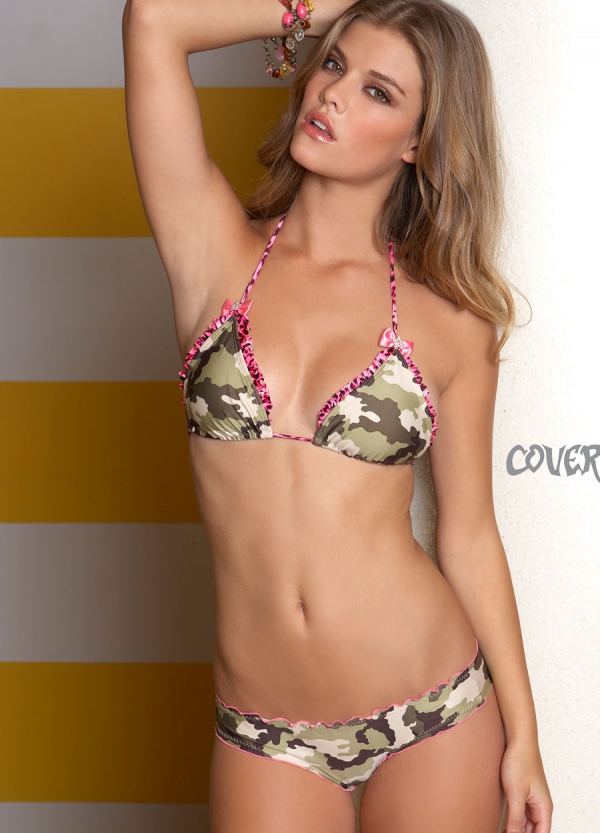 I don't think it would be a summer style if I didn't include bathing suits among the ways to wear camo. I love camo bikinis in particular because they look fabulous on all skin tones. Camo swim suits tend to be very unique when you go to the beach because many women never think to try on anything camo. But feel free to veer away from the norm and consider a camo bikini; I'm sure you will be very surprised at how sexy it looks on you after all.
3

Bag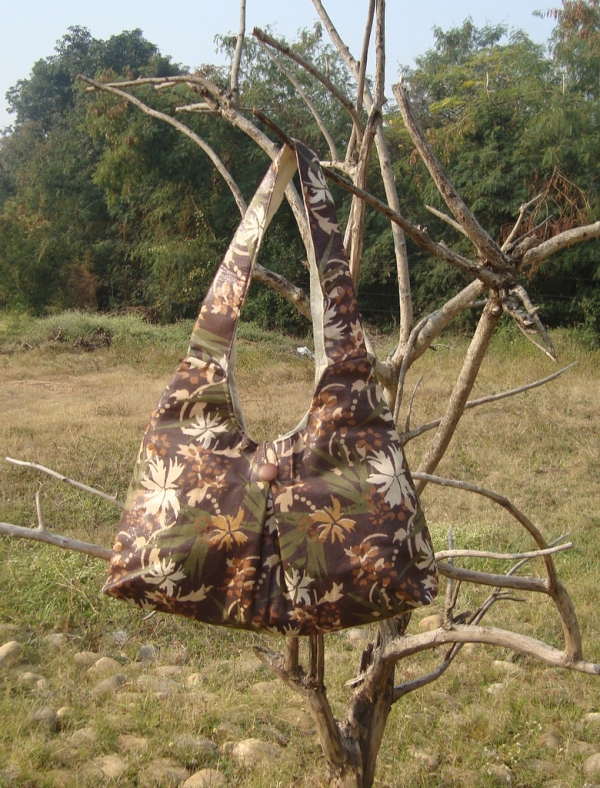 I like camo beach bags, gym bags and purses because they match with so many outfits thanks to the variety of colors within the actual style. One of the great ways to wear camo could be with a brown and black outfit, or khaki pants and green sandals; overall I think camo makes an awesome addition to any accessory and outfit.
4

Glasses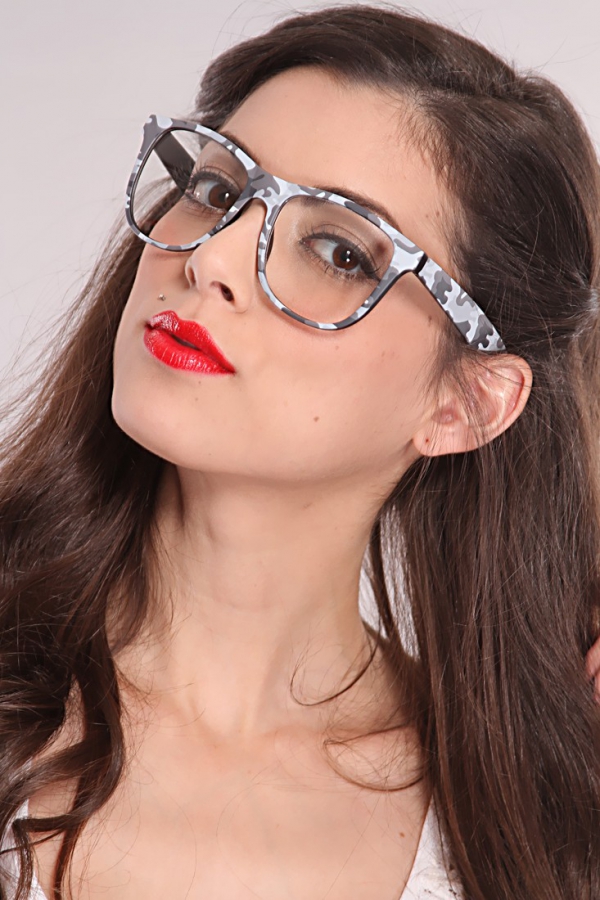 You bet sunglasses and even reading glasses are one of the ways to wear camo! Don't knock styles until you try them because you really never know how they will look on you until you give it a shot. I love how the traditional camo has earthy tones and neutral colors, but even if you venture out to the pink and blue camo designs, they fit in perfectly with most outfits. So spruce up your outfit a bit with some camo!
5

Sandals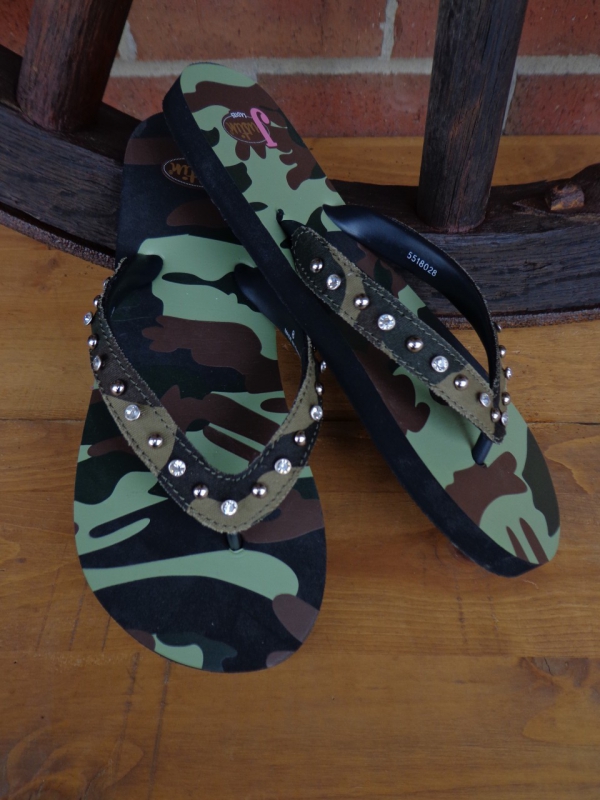 Camo sandals and flip flops are far from unique, but you can never go wrong with something classic and timeless. This season I have seen camo sandals at stores like Old Navy and H&M for very reasonable prices. I like pairing camo sandals with a white outfit or even a bright white dress during the summer. I like to think that adding a small punch to a dull outfit is one of the best ways to wear camo.
6

Shorts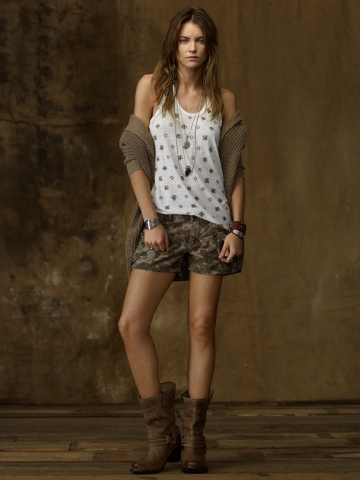 Not just camo shorts but camo jean shorts are awesome ways to wear camo without wearing TOO much camo. If you have a hard time finding camo shorts in your local stores, consider visiting a military shop or arts and crafts supply store to get your hands on a small handkerchief. Then cut and sew on the pieces to a pair of jean shorts, and now you have super cool camo shorts to wear in the heat of summer.
7

Tank-top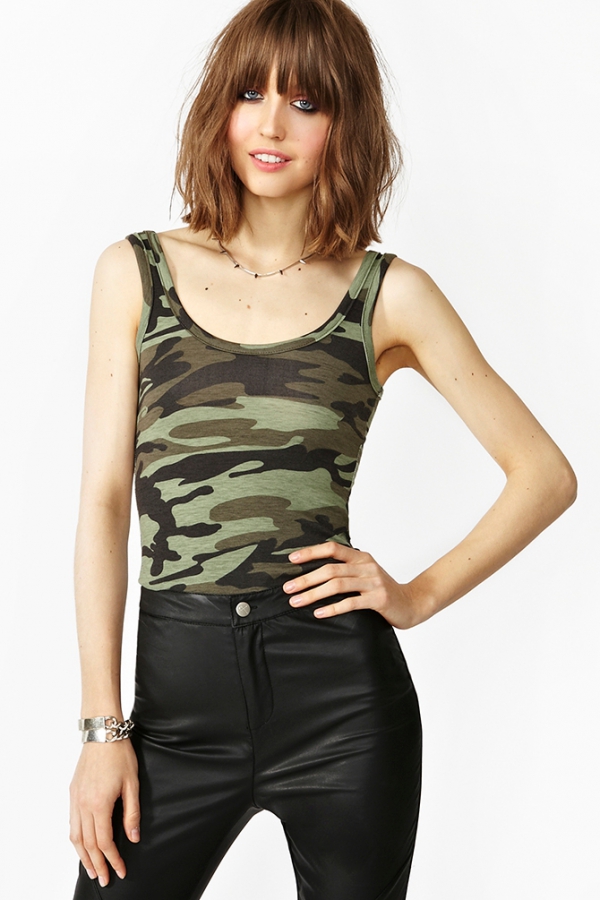 A tank top another one of the classic ways to wear camo but it does not mean that you can't be stylish and feminine (if that's your goal). Camo tank tops can be found in all different styles, from light cotton spaghetti strapped ones, to chunky loose pieces. Even if camo is not your thing but you are thinking of trying something new, I would start out with a simple tank top to see if you really like how you look in it. Although a top encompasses a majority of your outfit, it still does not have to stand out as much as other items that you wear. But isn't that the whole point of camo anyway, blending in? Either way, I just love how pretty camo can look in general.
Traditional camo comes in darker tones but can be found in almost every color. What do you think of wearing camo in summer? Have you ever tried wearing any of the items listed here? Are there any other cool ways that you recommend wearing camo? Feel free to share you fashion-friendly thoughts and ideas!