Will you be wearing leather this Spring? While leather trousers have been around forever, this Spring gives the look a much needed update – leather gets chic, and even feminine, making it much more wearable. From jackets to dresses and everything in between, it's a look that's more stylish and comfortable than you might think, so here are my top tips wearing leather this season.
---
1

It Has to Fit…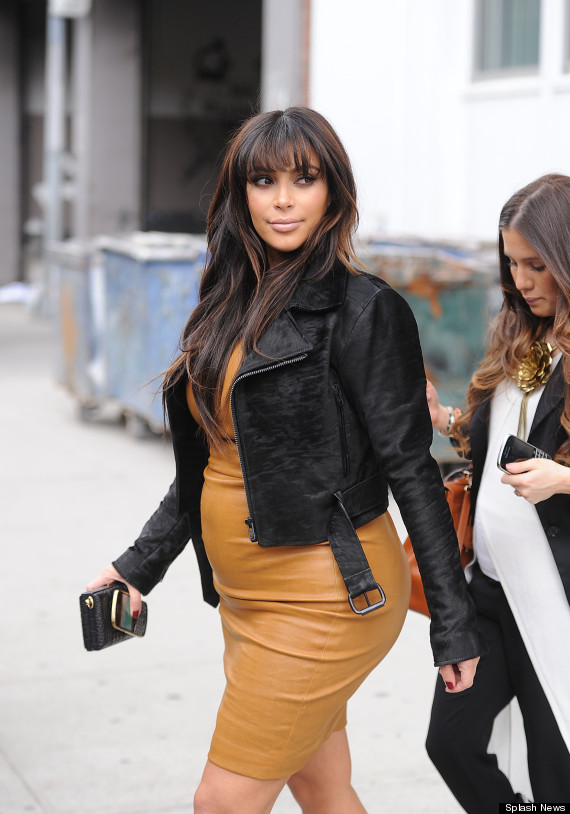 Yes, Kim Kardashian, we are looking at you. Leather needs to be fitted and flattering, so chuck out those too-tight leather trousers and opt for wearing leather pieces that offer a comfortable, gorgeous fit instead. While leather isn't the most forgiving fabric, it's not the worst either – so forget the size labels, and buy a piece that really fits you, and your body shape.
2

It Doesn't Need to Be Real…or Black…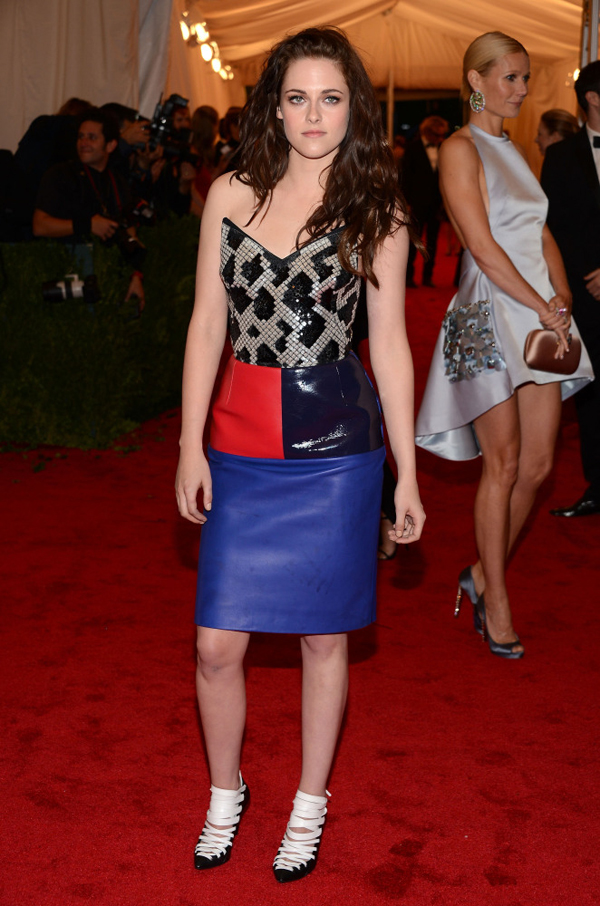 Forget all the old rules for leather! It doesn't need to be real this year, with hundreds of designers opting for Vegan leather, or pleather, rather than the real thing. It's modified to make it look and feel exactly like leather, without actually coming from an animal. All black pieces are out, too – leather comes in every color from camel to pastels, so choose whatever suits you best. I love Kristen's blue skirt here!
---
3

Mix Florals…

Give your leather a springtime makeover by teaming your pieces with floral patterns. Flower print leather jackets are popping up all over the high street, and are ideal for teaming with a casual outfit, or team a pastel pink leather jacket with a floral maxi dress and strappy cami. It's fashion forward, but oh-so-wearable – it's already a wardrobe staple for me!
---
4

It's in the Detail…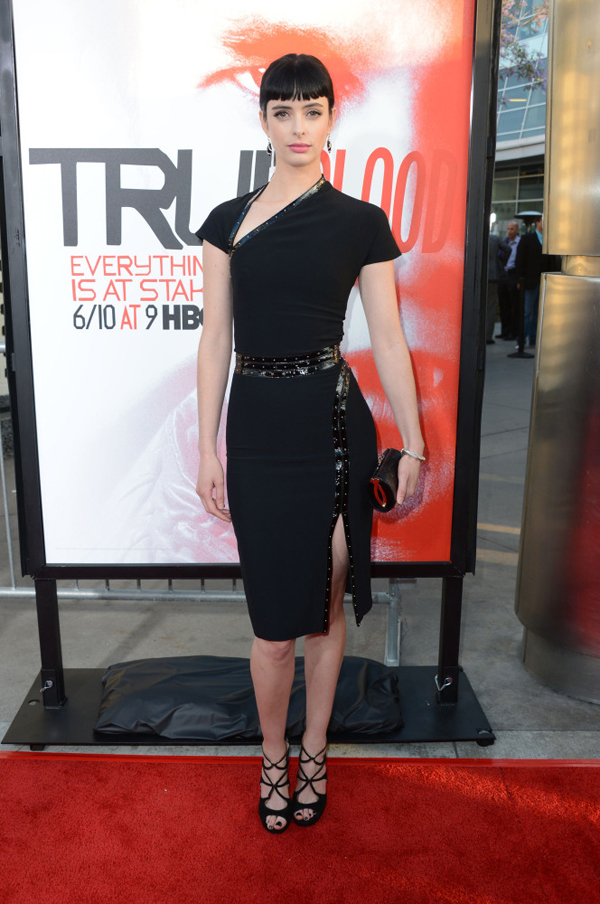 If you aren't confident enough to invest in a whole new leather piece, try spritzing up your older clothes using leather. Leather trims on the cuffs of shirts are effortless and a great way to give a new lease of life to a boring shirt, and leather elbow patches and collars are statement without being too eye-catching. There's even distressed leather patches available, giving you plenty of freedom to make the trend your own. I love Krysten Ritter's leather belt and seams!
---
5

Try Shorts…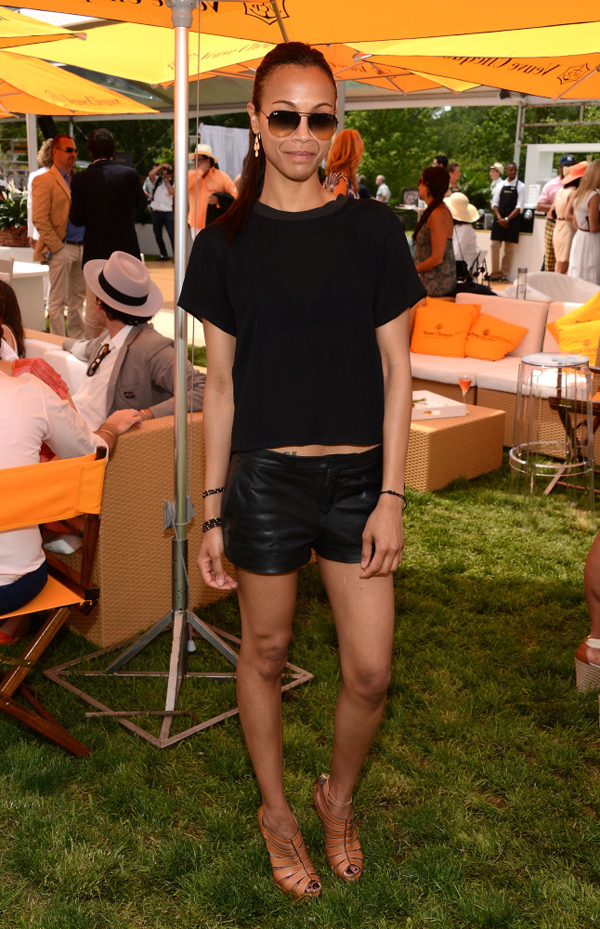 Leather fitted city shorts might seem like the scariest thing ever, but they are effortlessly chic! Keep them lose, like Zoe Saldana, to ensure no unflattering bumps appear. Then team with sandals or wedges and a loose t-shirt. You can even dress it up a bit by wearing them with a sheer white shirt, or white blazer – monochrome and leather in one!
---
6

Or Skirts…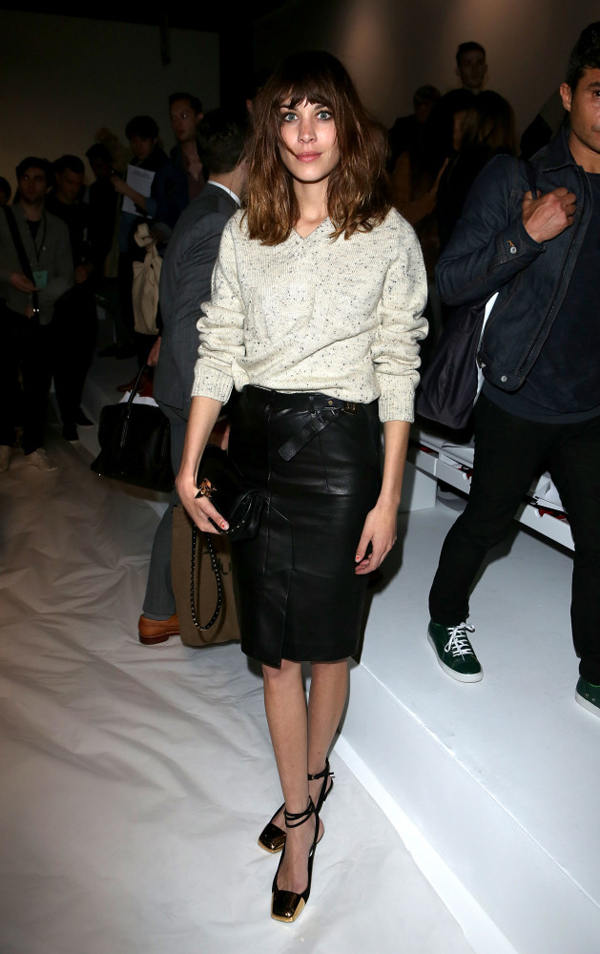 Fancy a more ladylike take on leather? Follow Alexa Chung's sophisticated take on the style. A leather skirt with a slouchy jumper is instantly wearable and comfortable, and for more upbeat occasions, a shirt or strappy top looks great too. For a dressed down look, keep your hair natural and make up minimal. Don't just stick to black, either – I've seen some gorgeous bright blue and pastel green leather skirts on the high street this week.
---
7

Leather Tops…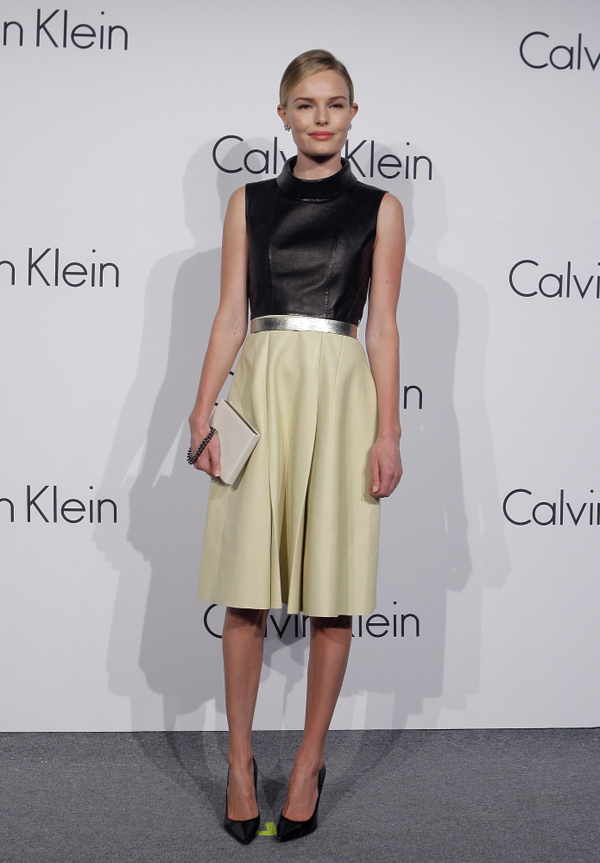 Want to rock a leather top? There's plenty of ways to wear it. Opt for a boxy, fitted top like Kate Bosworth, and you can rock this gorgeous retro-inspired outfit. Just add a billowing pastel skirt, heels, a light-reflective belt and a cute clutch – and don't forget those stunning pearl earrings! For nights out, swap the pastel skirt for a black skater skirt, and add some colored heels.
The number one rule for wearing leather? Be confident. From Carly Rae Jepsen to Kristen Stewart and Salma Hayek, the celebrities hit the catwalk in clothes that fit well and look good – and confidence to match. Apply a smile, and you are sure to rock the look! So what leather pieces will you be investing in this season? I'd love to know!
---
Comments
Popular
Related
Recent