I am always on the lookout for fun and lightweight scarves for spring! When spring rolls around, I immediately like to lighten up my layers and load up on color. But because it's not warm enough for dresses, I like to add color and fun to my outfits with scarves. Here are some of my favorite scarves for spring:
Table of contents:
1

Tanzania Elephant Scarf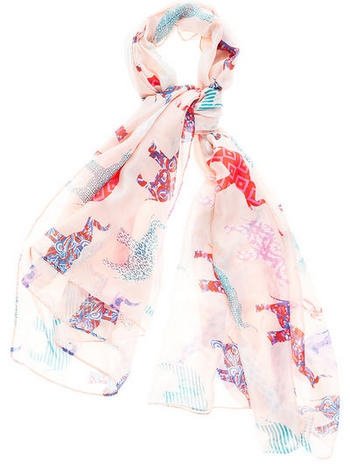 I love elephants and pink, so it's no surprise that this is my one of my top scarves for spring! The colorful elephants in different patterns throughout the scarf make it even lovelier! I would wear this adorable scarf over a gray long-sleeved thermal and some jeans.
2

Savannah Lace Loop Scarf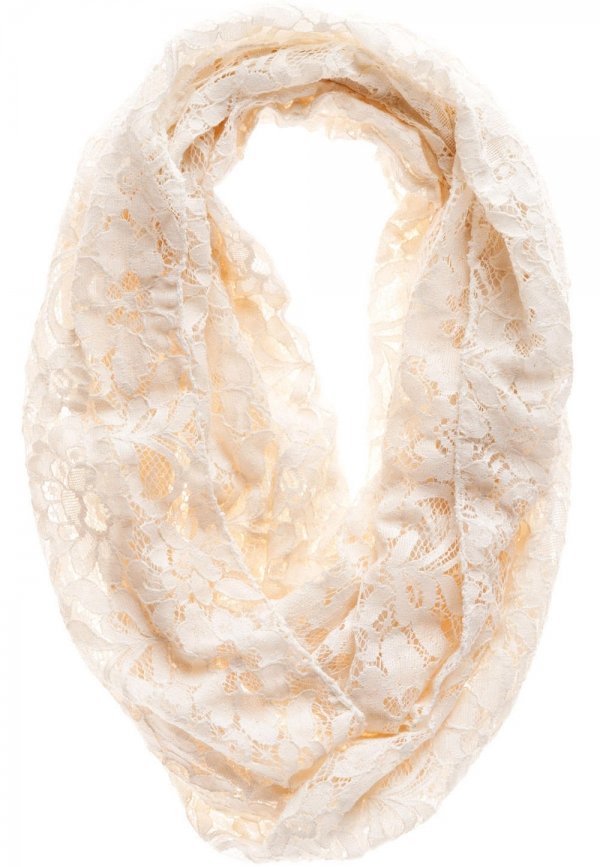 I love lace because it is very feminine and it adds so much detail and texture to an outfit! I like that this is a loop scarf – the lace won't be flopping everywhere! I would wear this beautiful scarf with a denim shirt or a Free People blouse and some leggings.
3

Nashville Owl Loop Scarf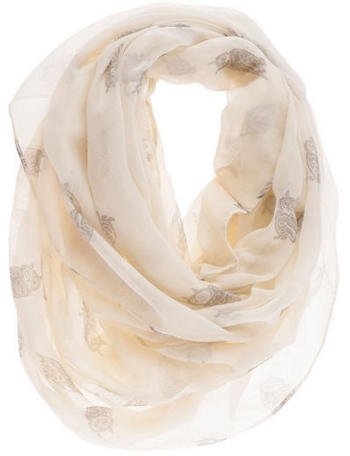 More animal print scarves! I really like this discreet owl print scarf. It adds a fun detail to any animal lover's outfit. And if I were a Chi Omega sister, I would pick up a few of these scarves as line gifts! I would wear this scarf over a simple v-neck shirt.
4

Baltimore Chevron Loop Scarf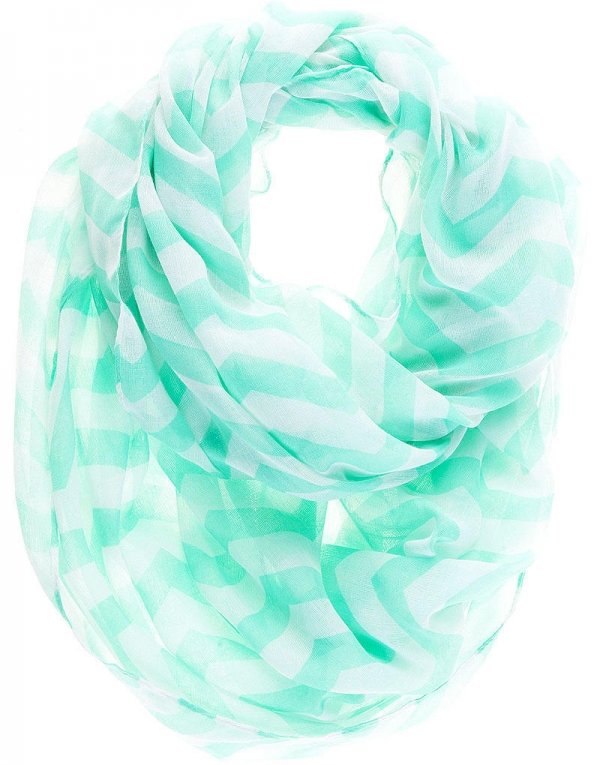 I am loving chevron this season! The three colors that this scarf comes in are all great and would add a fun pop of color to any outfit! I would wear these scarves with their complementary colors. For instance, for the light blue scarf, I'd probably toss on a yellow shirt.
5

Lockport Bow Loop Scarf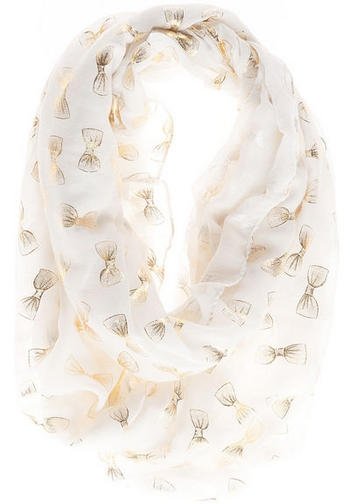 This scarf is absolutely gorgeous! The little metallic bows are super girly! I would wear this with a pink top, probably even a lace top, with dark skinny jeans. So cute!
6

Aurora Metallic Loop Scarf

Here is another metallic scarf! I adore the little golden metallic specks all over this cream colored scarf! This is the perfect spring accessory. I would probably wear this on a rainy day with colorful rainboots and a toned down outfit.
7

Barbados Loop Scarf

At first glance, I thought this was just an ordinary striped scarf. But look closer! This fun scarf features a chain print in different colors and patterns. I think that this scarf would add just enough color and detail to plain outfit. I would wear this with a white sweater and leggings.
8

San Juan Loop Scarf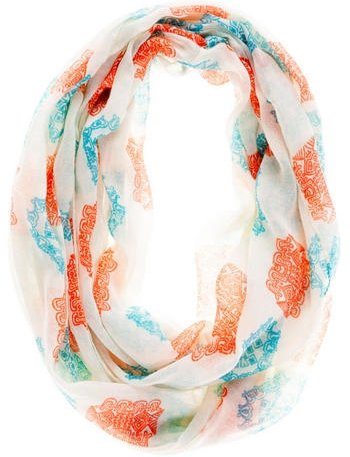 Tribal print is also a huge trend this season, and here is a nice way to incorporate it! The minimal geometric tribal print is just enough to spice up a plain outfit.
9

Anguilla Loop Scarf

Finally, a floral scarf for spring! If you look at the pattern, it's actual a tribal floral print! So if you're digging the tribal trend, this is the scarf for you! I like the color scheme, too. It's very Van Gogh-esque!

These are some of the scarves that I am loving for spring! Scarves are a great way to add color and texture to any outfit. Do you like any of these spring scarves? Where do you love to shop for scarves?

Please rate this article