One of the great things about fall is that you get to wear stylish scarves that keep you warm and look great. Scarves are a fantastic way to create a fashionable look. They elevate a simple T-shirt, and they make business casual looks a whole lot more interesting. As great as scarves are, it is usually too hot in the summer to wear them. Even light scarves can make your neck hot. However, when the weather starts to turn chilly in the fall, it is nice to have stylish scarves to wrap around your neck and keep you warm and cozy. Thankfully, there are many stylish options to choose from this season.
---
1

Mariacarla Embroidered Scarf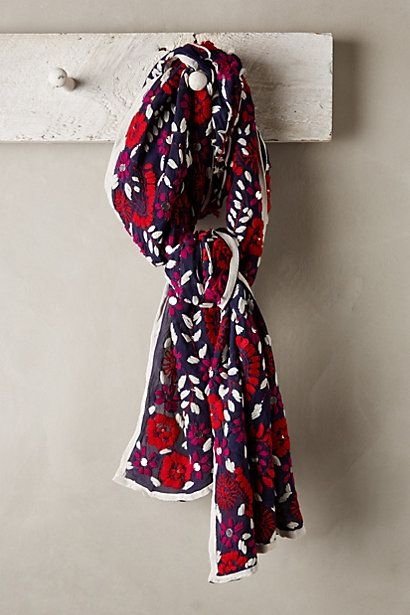 The Mariacarla Scarf from Anthropologie features beautiful floral embroidery, easily making it one of the perfect stylish scarves for fall that you can choose from. Not only is it right on point with the botanical fall trend, but the rich tones are just what the chilly season calls for. Wearing this scarf with an ivory sweater will keep the focus on the beautiful scarf, and you will be the fashion envy of all your friends.
2

Plaid Botanica Scarf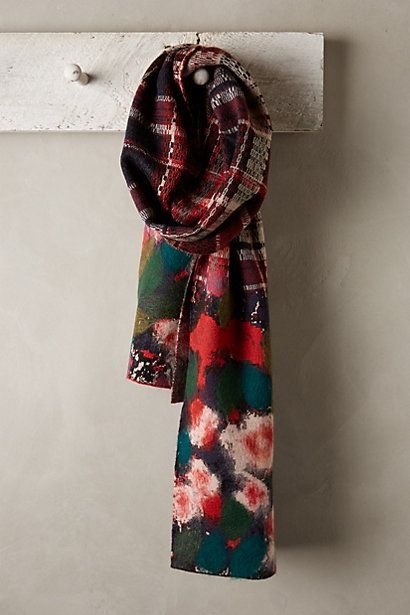 The Plaid Botanica Scarf is another scarf that Anthropologie carries that features fall's botanical trend. The plaid paired with the impressionist flowers make this scarf very unique. It also gives it a warm and cozy feeling that will make you want to wear it on a crisp fall day. Can't you just picture yourself wearing this scarf while picking apples at an orchard?
---
3

Zootzen Infinity Scarf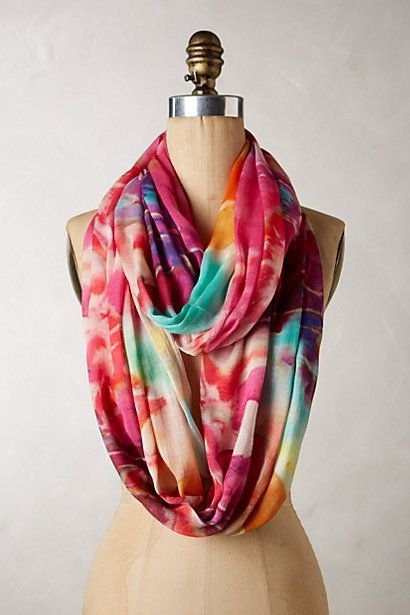 If you prefer to wear bright colors in the fall, the Zootzen Infinity Scarf from Anthropologie will make you very happy. This scarf has bright colors that evoke the image of a summer garden. However, when worn in the fall, this scarf will contrast nicely with the deep orange and golden yellow hues that are popular. It will also keep you looking sunny and bright, even on a gray fall day.
---
4

Aquarian Scarf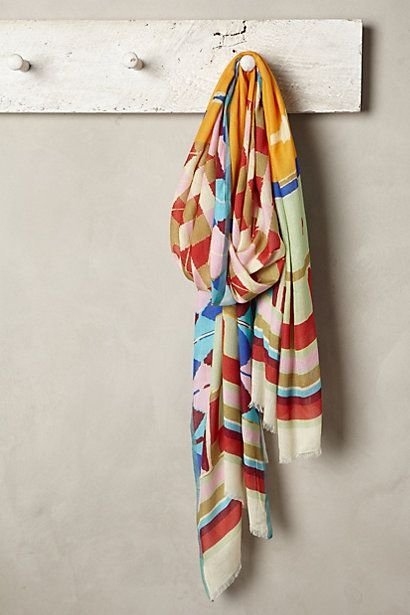 Anthropologie's Aquarian Scarf features the gold and red tones of fall while still being bright. This scarf is a great scarf to wear for a casual day out. If you are going to be spending the day running errands, you could throw this scarf around your neck for a pulled together look that is comfortable and stylish.
---
5

Beaded Soiree Scarf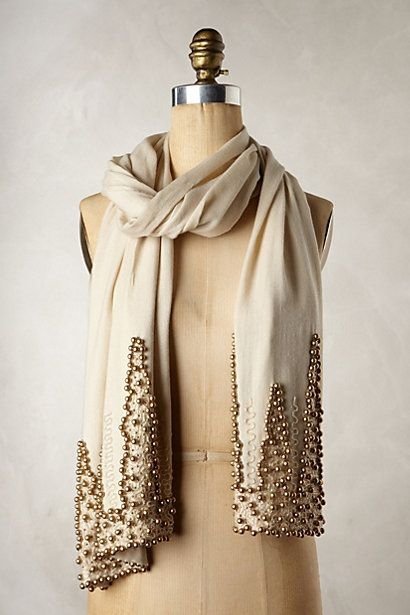 For those of you who want an elegant scarf, Anthropologie's Beaded Soiree Scarf is your dream come true. This scarf is elegant and chic, and would look wonderful with a beautiful dress, a chic suit, or even a wool coat. The simple cream color makes this scarf versatile, while the gold beading gives it an upscale feeling.
---
6

Zagori Scarf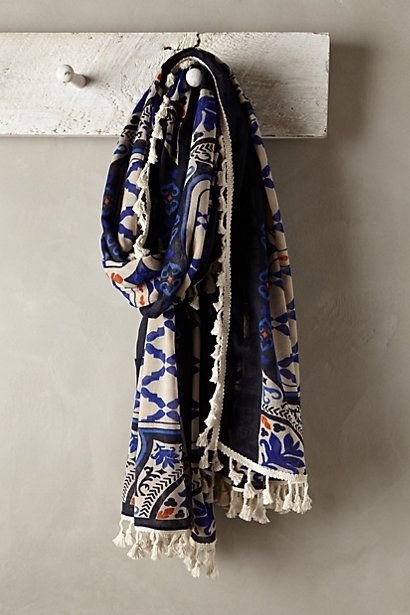 The deep blue colors in Anthropologie's Zagori Scarf look just like the night sky in the fall, and they are exquisite. This beautiful blue scarf can be worn with just about anything. However, it would look wonderful paired with gray wide leg pants and a blousy top.
---
7

Brushstrokes Infinity Scarf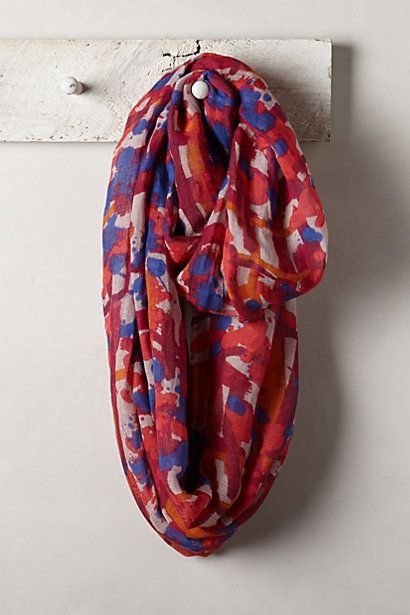 Red is always a fabulous color to wear in the fall. It matches the brilliant red leaves on the trees, and it is a nice warm color for crisp air. The Brushstrokes Infinity Scarf, which is sold at Anthropologie, is a beautiful red scarf that would be perfect for a fall walk.
If you are looking for a new scarf this fall, all of these scarves are wonderful options. They are each so different, but they are all beautiful, and they will all keep you looking stylish. Which if these scarfs are your favorite?
---
Comments
Popular
Related
Recent