Last week I stumbled upon this little Audrey Hepburn fashionista look alike on Pinterestand just had to share her adorable picture with our fans on Facebook. Turns out this stylized photo came from the makes of the beautiful tutu, Atutudes, and photographer Ashley Concillio. I was in love and today we're so excited to share more about Atutudeslovely little tutus and the woman, Kristal Lee, behind them...
Atutudes: Tutus for your Little Fashionista...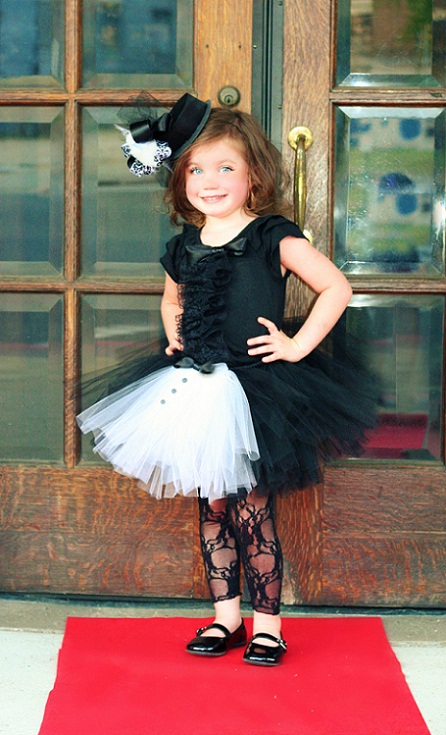 Photo Credit: Ashley Concilio-Photography
Atutudeswas born when my best friend, Jennifer, and I were planning her daughter Elan's first birthday party. We were looking for just the right outfit for her big day. Not finding what we were looking for, we decided to do some research and see if we could learn how to make our own tutus. Once we learned how to make them, we were hooked! It was so much fun to create beautiful things. We thought, Why not try to make a career of it? There was very little start-up cost. We purchased the instructions, bought some tulle, elastic, and a few embellishments, and started to create. We used our own money out of pocket. We rented a booth at a local flea market for $40 for a weekend to see if we had something people would be interested in. We were received very well and knew we were onto something special. It was tough to give up weekends to sell at the flea market and to find room to store our items. Etsy.comhas been such a blessing!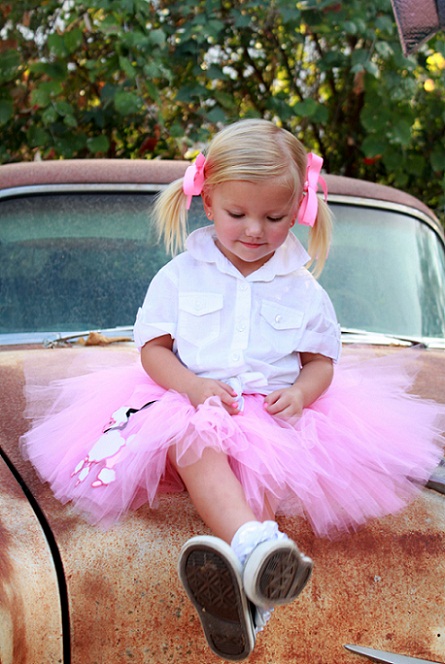 Photo Credit: Kristie Mason Photography
I took an online class by Susan Ariel Rainbow Kennedy (SARK) called Dream Boogie. While there I met a wonderful and warm woman named Dee from Craftbliss. Dee took me under her wing and nurtured me. She suggested I check out Martha Stewart's Dreamers Into Doers Community. It has been one of the most wonderful communities I have ever had the pleasure to be a part of. I have met so many wonderful people who have encouraged me, taught me, and helped me to grow, both as a person as well as a business.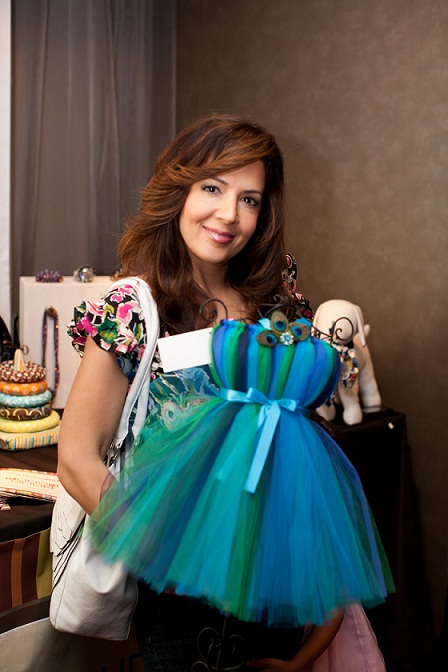 Photo Credit: GBK Productions(Pictured is Maria Canals Barrera of Wizards of Waverly Place)
While making connections on Dreamers into Doers I was spotted by Nikki Cutro of The Artisan Groupand invited to join -- I cried when I received the invitation. The thought that someone noticed my work was overwhelming, and then to think that it went to Hollywood this year was just too much! We recently participated in GBK Production's63rd Annual Primetime Emmy Awards Celebrity Luxury Gifting Suite. We are also planning to participate in the 2012 Golden Globes Celebrity Luxury Gifting Suite and the 2012 Academy Awards Celebrity Luxury Gifting Suite. We are thrilled to see what the future will hold.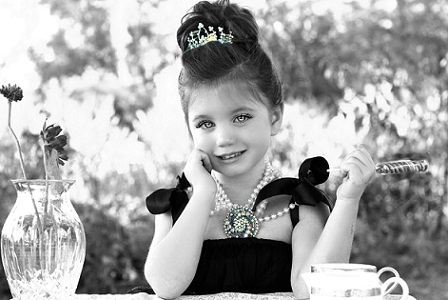 Photo Credit: Ashley Concilio-Photography
Our potential to become well-known in Hollywood has garnered us many invitations from fabulous photographers and other vendors to collaborate. We recently collaborated with Ashley Concilio-Photography through Adora Models on our Breakfast At Tiffany's inspired photo shoot. Her daughter Milleigh was the model. They did an absolutely amazing job on our photos. The photos went viral on Pinterest in October and we could not keep up with the requests for that item for Halloween Costumes. We have been so blessed!
Stalkers next time you are having a birthday party for your little girl, dressing her up for Halloween or Christmas, or just want something fun and girly to put her in, remember these adorable and stylish tutus from Atutudes and stop by their shop, twitterand facebookto say hello!