When springtime swings around, it means that it is time to shop for new tops for spring! Springtime is not warm, but I do tend to dress more lightly. That is why I picked out these gorgeous tops for spring:
Table of contents:
1

Quiet Mornings Blouse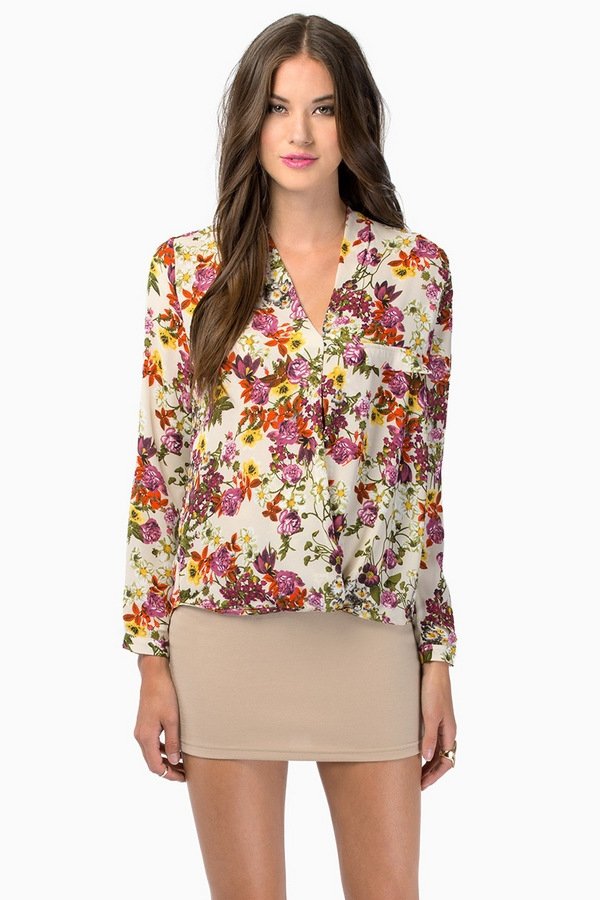 There is absolutely nothing quiet about this beautiful and colorful blouse! This is one of my favorite tops for spring! Everything about it reminds me of springtime: blooming flowers, colors, flowy clothes, and fun! I would either tuck this blouse into my favorite pair of jeans or shorts. Tobi offers many similar options, so definitely poke around! They have steep discounts and specials all the time, so everything is always a good deal!
2

Edi Floral-lace Blouse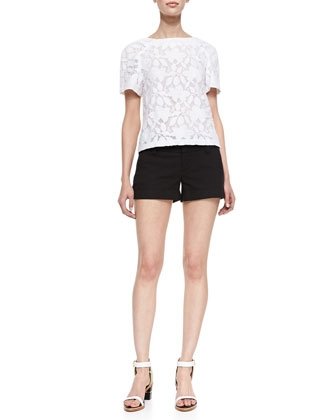 I love lace and it always reminds me of spring and summer! This Neiman Marcus top is a wonderful transition piece. You can layer it with a pretty cardigan, either plain or patterned. The lace is enough detail if you feel like a solid colored cardigan, or it can accent a patterned cardigan. The relaxed sleeves makes it look super casual, too!
3

Open Daisy Crochet Top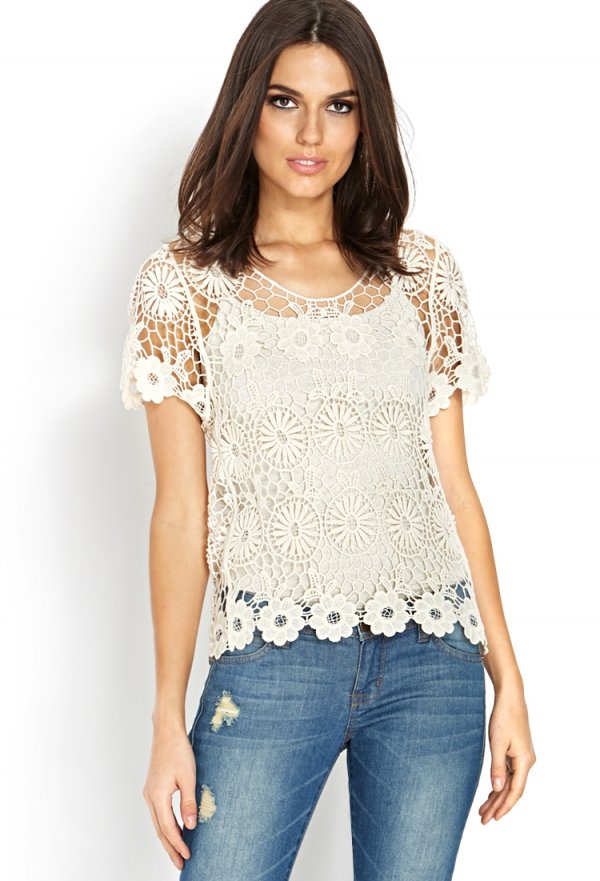 I LOVE this top from Forever 21. There is so much to say about it and it is the perfect spring top! The crochet lace and pattern contrast make this top absolutely beautiful! I am not usually a fan of mixed patterns, but the circle and flower patterns look so delicate! I would wear it with mint shorts and fun Sam Edelman sandals. You could also throw this over a solid colored dress to make things interesting! This top is just the perfect mix of vintage and modern design elements! I just wish it came in more colors!
4

Cutwork Double V Tee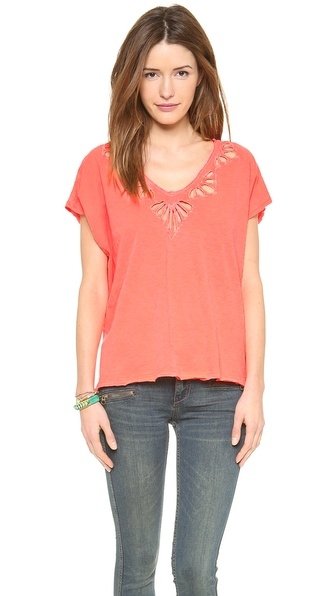 This boho top is the perfect spring or summer break top! It would make a great cover up or a super casual spring day outfit. The cutout details are so delicate! I would pair this lovely ShopBop top with some simple shorts and my favorite Marc Jacobs hobo bag!
5

Whitley Top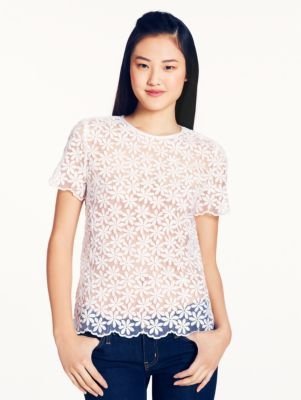 Leave it up to Kate Spade to make the classic spring top! This top made me do a double take. It's sheer, but there's another layer underneath that makes it look so bare! The top is really simple and elegant, but it just pops!
6

Floral Print Blouse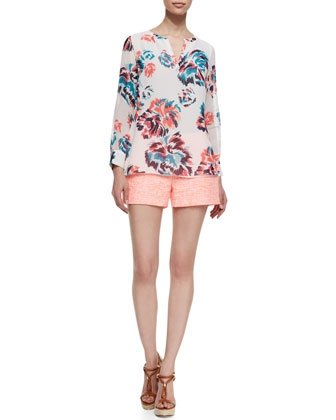 The vibrant colors and the silky texture just make me adore this top from Neiman Marcus! It feels like a very resort-y top – something that I would bring to my next trip to Hawaii. It's a flowy top, so it'll be nice to wear on a breezy spring day!
7

Byzance Floral Silk Jacket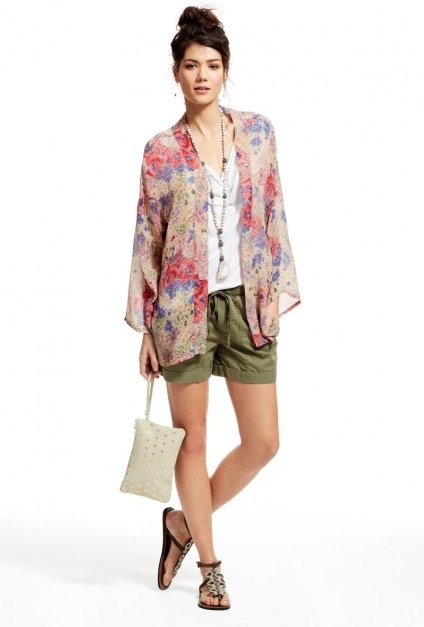 I'm kind of cheating here, but this silk jacket is too beautiful to leave out! Simply toss it over a cami and you've got the perfect outfit! Kimono-like jackets are a huge trend this spring. This jacket, which you can find at Calypso St. Barth, has wide sleeves and an open front. It gives off a gorgeous effortless boho-chic style!
These are some of my favorite tops from my spring shopping spree! I love the loose fitting clothes that are popular this year. The colors and patterns are super fun, and there is no feeling like finding that perfect top! What do you like to wear during the spring? Do you have your eye on any of these tops?
Please rate this article