Any girl who lives for Insta will know all about the amazing swimsuit trends that are quickly taking over this summer! With that in mind, now is the perfect time to get in quick and grab these fun, original yet still totally sexy swimsuits that are super on trend right now! With so many different takes on the same style and colours to choose from, you're bound to stand out this summer so let's load up on inspo with Refinery29's suggestions:
---
1

The One-Piece Side Design

While we're still seeing the prominence of one-piece cut-outs everywhere, this season's monokini trend is adding a new focus to the side seams. From using D-rings and laces to connect the front and back-end, and incorporating novel wrap designs to hide the midsection, side designed one pieces are a great solution when you're not feeling the exposure of bikini.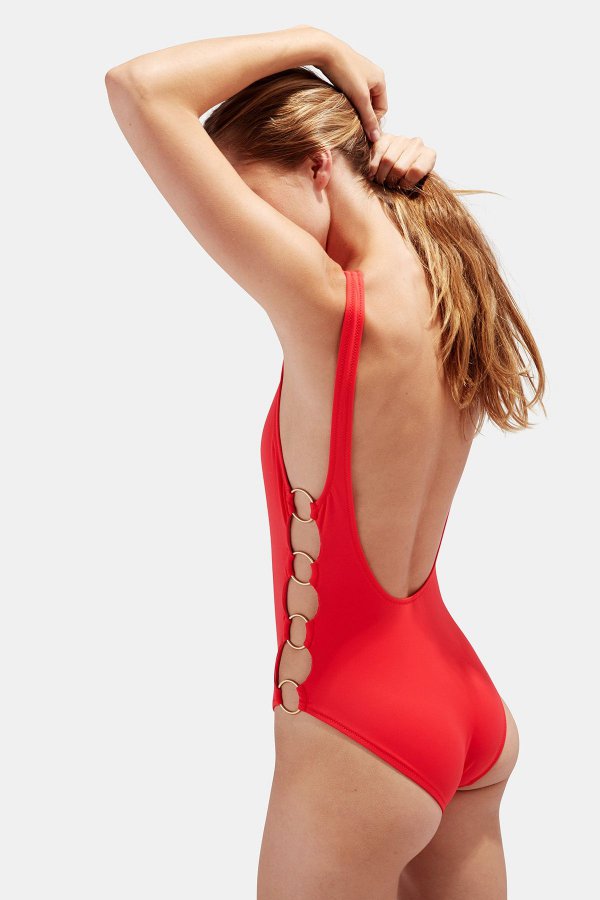 Solid & Striped The Jennifer, $168, available at Solid & Striped.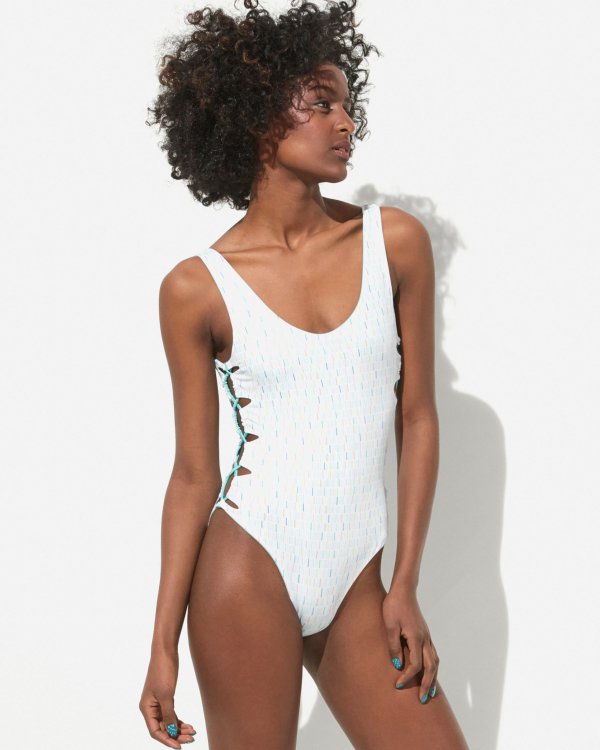 L'Port Suzy Full Coverage Low Back One Piece, $268, available at L'P‌‌ort.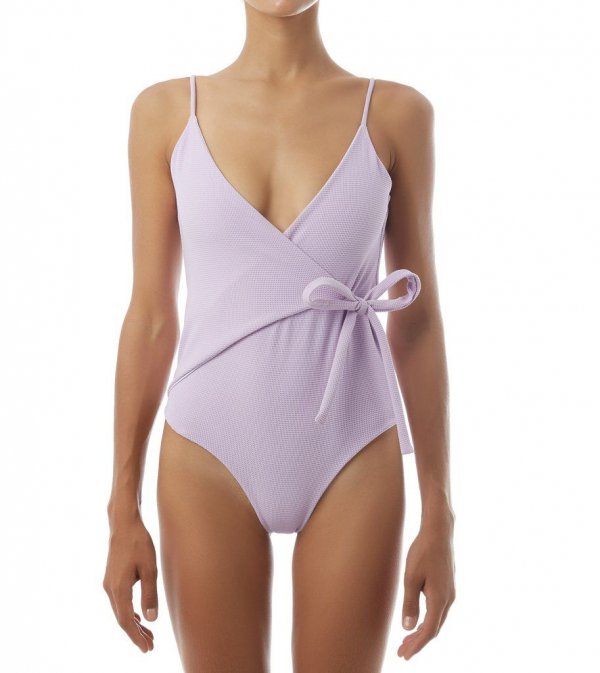 Skye & Staghorn Wrap Full piece, $181.63, available at Skye & Staghorn.
2

The Mini Tee

Every summer, it feels like swim trends are moving closer to real-life fashion ones. In 2016, we loved the halter and sports bra-style tops. 2017 is all about the mini tee. Whether the sleeves are ruffled and off-the-shoulder, or full-shoulder caps, get ready to feel a little more dressed up. It definitely makes throwing together an après-swim look that much easier considering we'll never need to switch out our swim tops.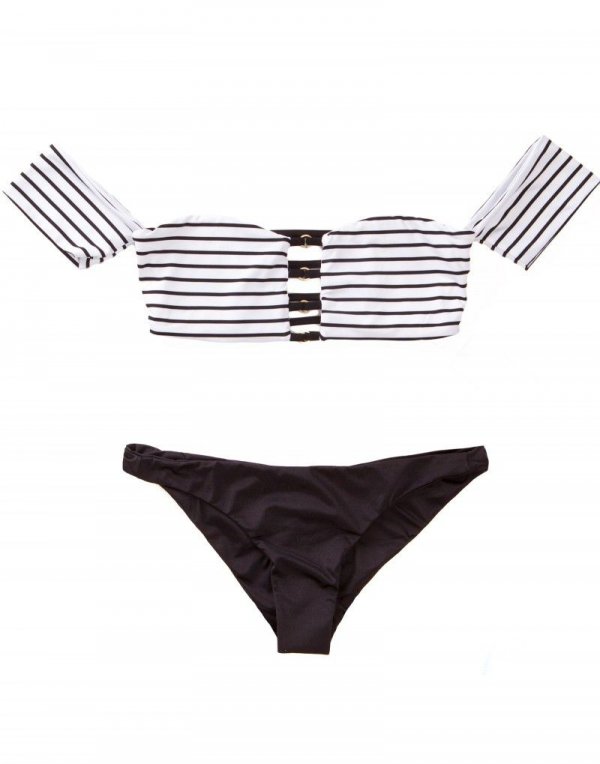 Beach Bunny Fine Lines Crop Bikini, $215, available at Beach Bunny.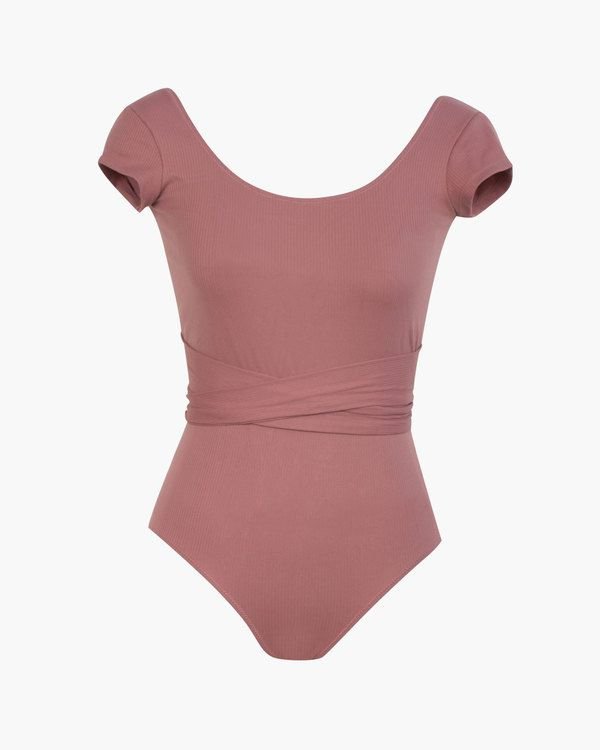 Lonely Connie Swimsuit Rose, $167.56, available at Lonely.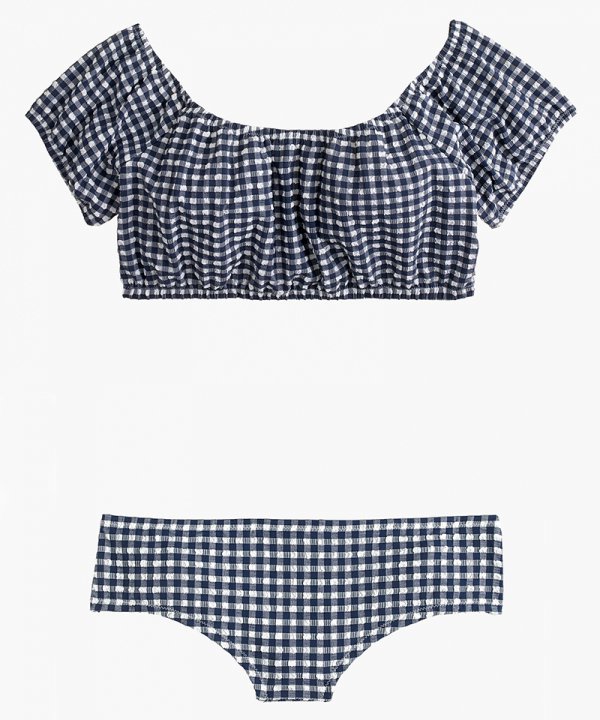 J.Crew Gingham Off-The-Shoulder Swim Top, $58, available at J.Crew; J.Crew Gingham Bikini Boy Short, $50, available at J.Crew.
---
3

New Materials

Lisa Marie Fernandez gave us a little shock last year when she rolled out a denim bikini. While we couldn't (disclaimer: still can't) figure out how it works exactly, we were still into it. This season there's a focus on more novel materials: Crochet, velvet, and denim are the most popular choices, but we've seen our fair share of leather look and lace options as well.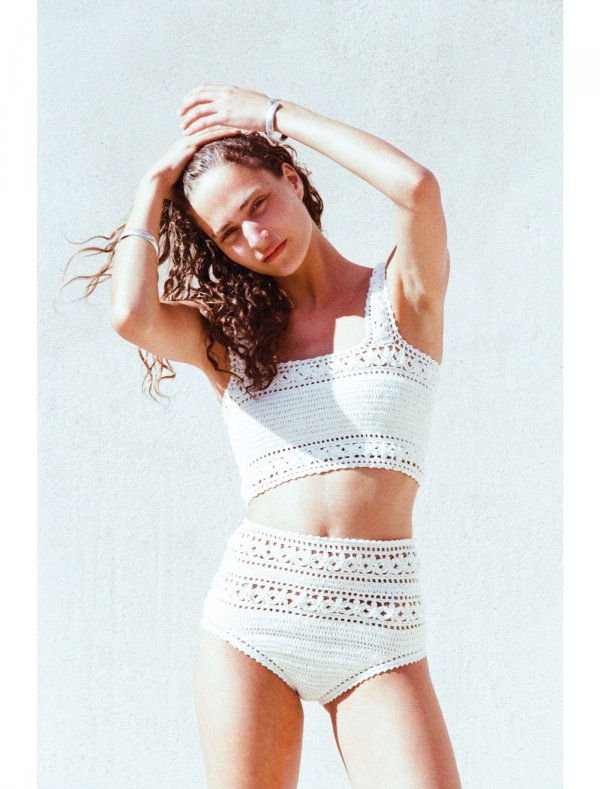 She Made Me Farah Bandeau Crochet Bikini Top, $151, available at She Made Me; She Made Me Farah High Waisted Crochet Bikini Bottom, $155, available at She Made Me.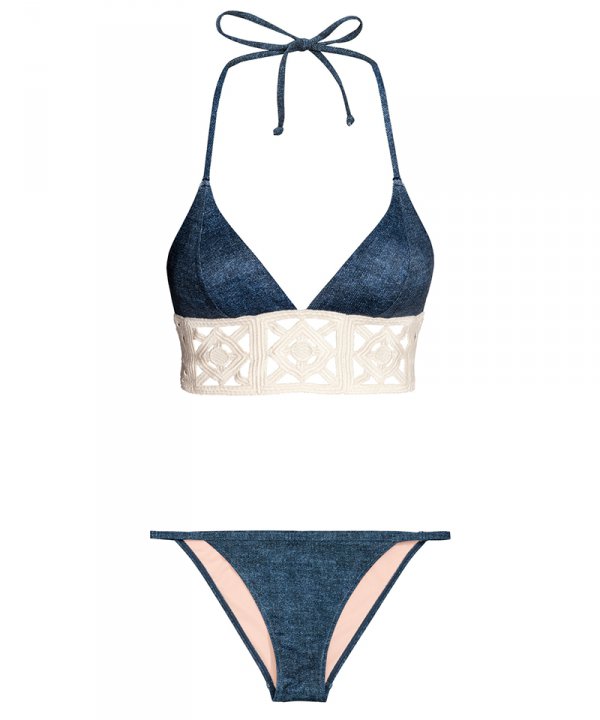 H&M Denim Blue Bikini Top, $19.99, available at H&M; H&M Dark Denim Blue Bikini Bottoms, $12.99, available at H&M.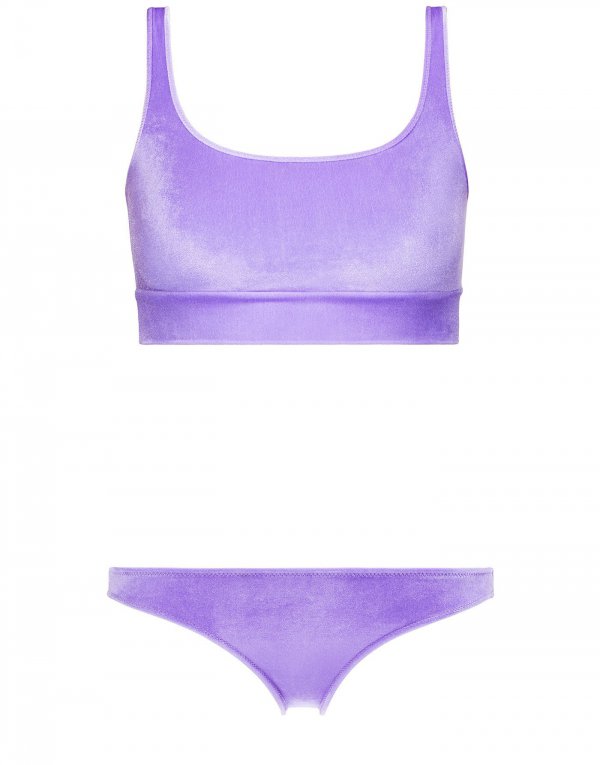 Triangl Elle, $119, available at Triangl.
---
4

Rainbow Bright

As swimsuit designers step away from the popular string bikinis of the past few decades, more material means more room to play. Rainbow stripes have already taken over 2017, and we're seeing an explosion of bright colors on one-pieces and high-waisted bikinis alike.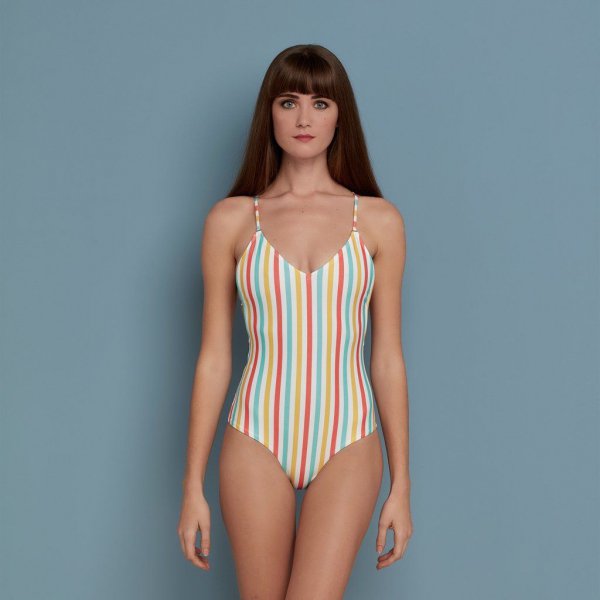 Fifth Position Alicia Swimsuit Stripes, $136, available at Fifth Position.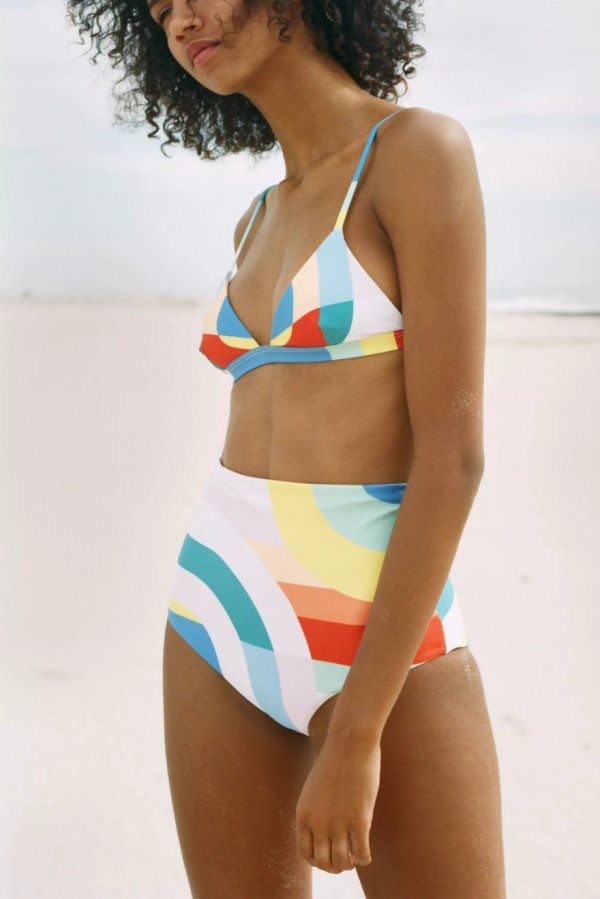 Mara Hoffman Triangle Bralette Bikini Top, $125, available at Mara Hoffman; Mara Hoffman High Waisted Bikini Bottom, $125, available at Mara Hoffman.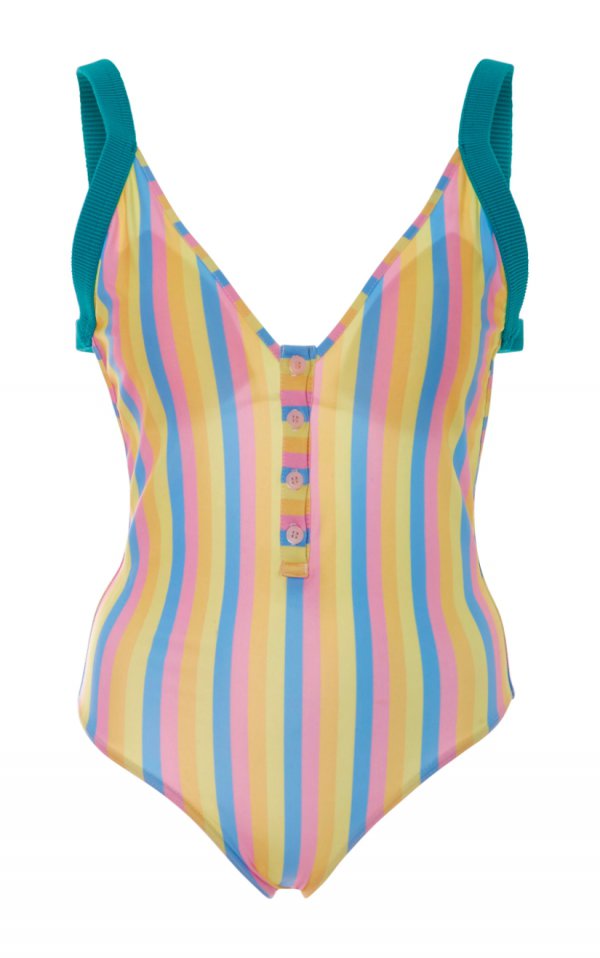 Rye Bizz Striped Swimsuit, $180, available at Moda Operandi.
---
5

Primary Color-Blocking

On the flip side, colors are also getting more minimal. Buh-bye neon bikinis and kitschy avocado prints. We're going way back to basic with primary colors.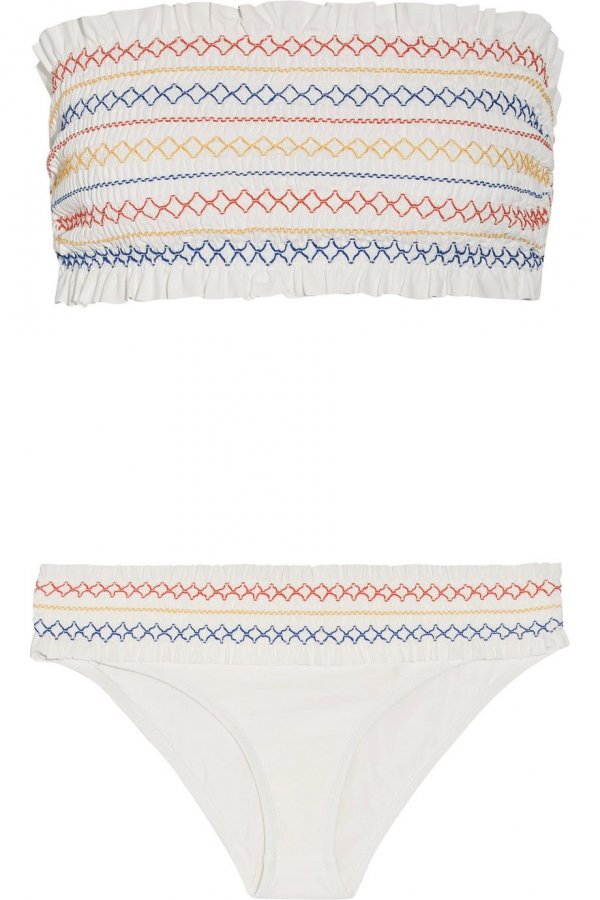 Tory Burch Costa Smocked Bandeau Bikini, $230, available at Net-a-Porter.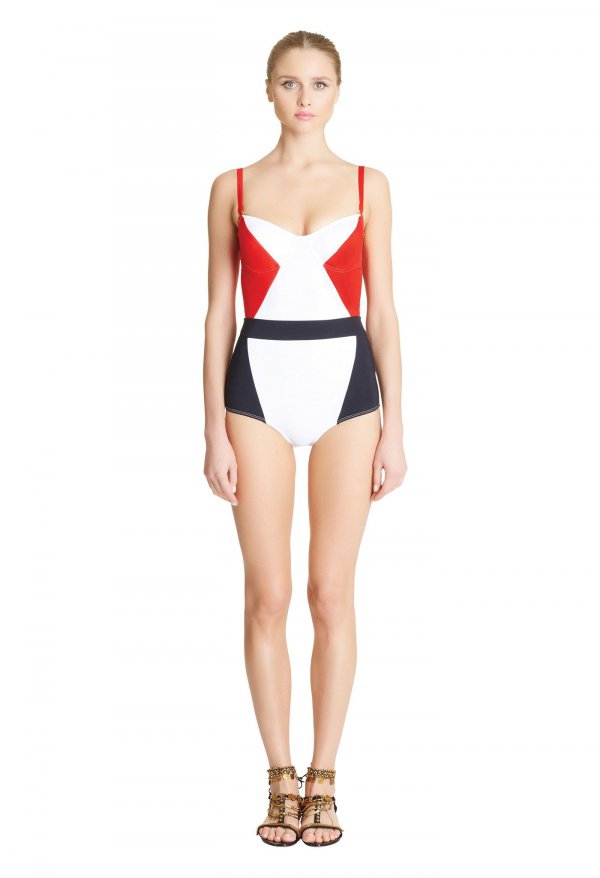 Flagpole x Oscar de La Renta Babe, $495, available at Flagpole.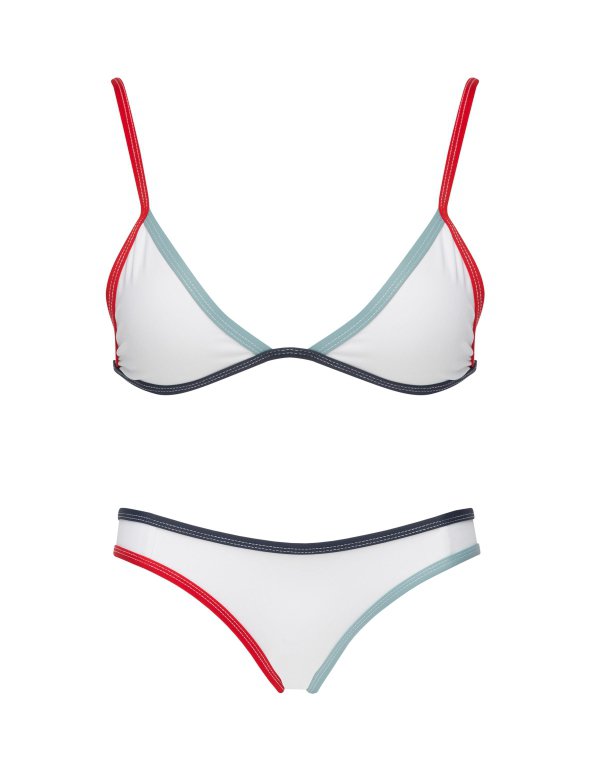 Tavik Jett Top, $74, available at Tavik; Tavik Jayden Bottom, $64, available at Tavik.
---
6

One-Piece, One Strap

So often we find ourselves at a crossroads where we have to ask, "Are the tan lines worth it?" It's the reason we fawn over criss-cross six-piece swimsuits but only purchase the bandeau bikini. But, the one-piece, one strap trend is something we'll definitely be splurging on. Plus, they make great bodysuits for your after-beach dinner.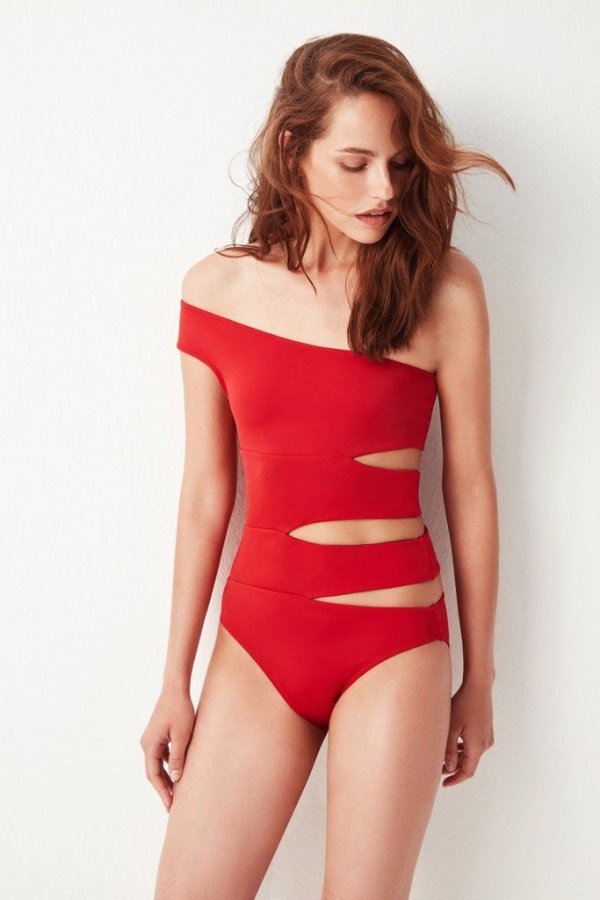 Oye Swimwear Delphine, $350, available at Oye Swimwear.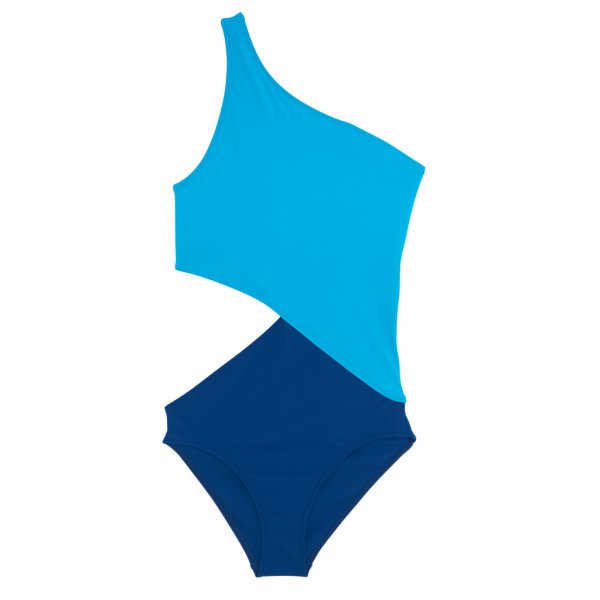 Araks Elmar One Piece Ink Coastal, $325, available at Araks.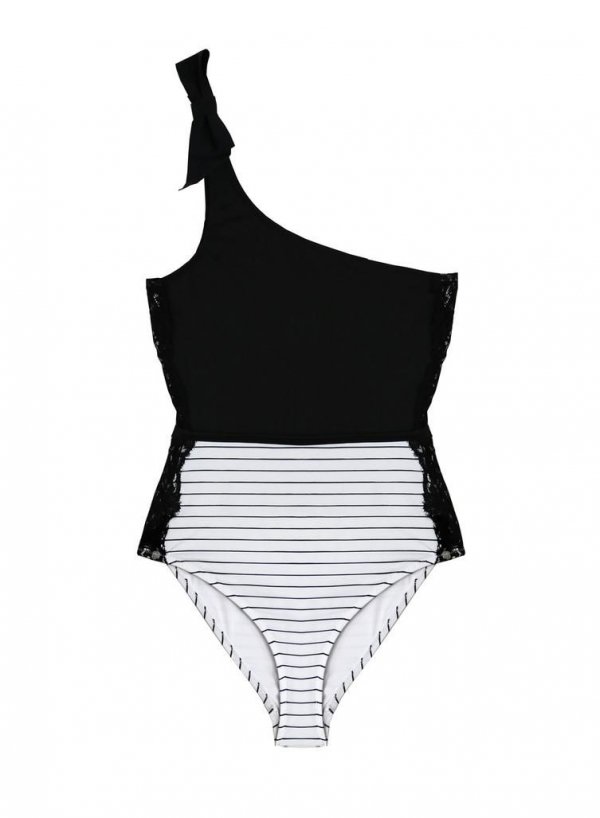 Fleur du Mal One-shoulder Swimsuit with Lace, $265, available at Fleur du Mal.
---
7

Minimalist Bralettes

Bralettes aren't going away anytime soon. They've broken down the walls between bras being a confidentially hidden item and being considered casual wear to expose. We'll happily add them to our swimsuit drawer.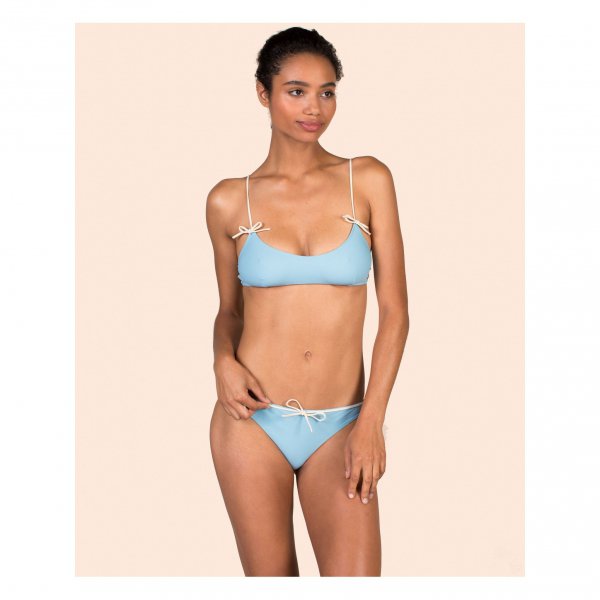 Roxana Salehoun Cami Top, $125, available at Roxana Salehoun; Roxana Salehoun Rio Slip, $109, available at Roxana Salehoun.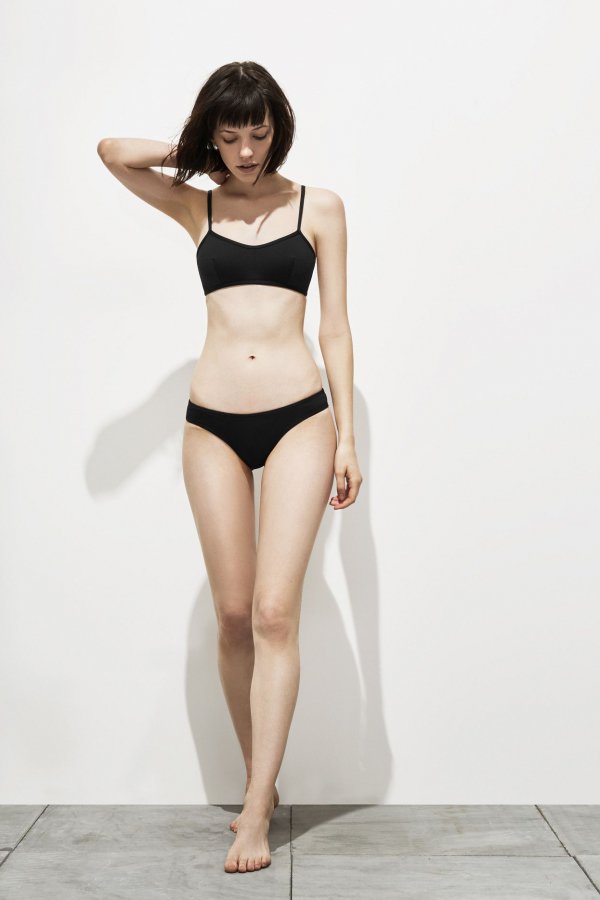 Her Astrid, $175, available at Her.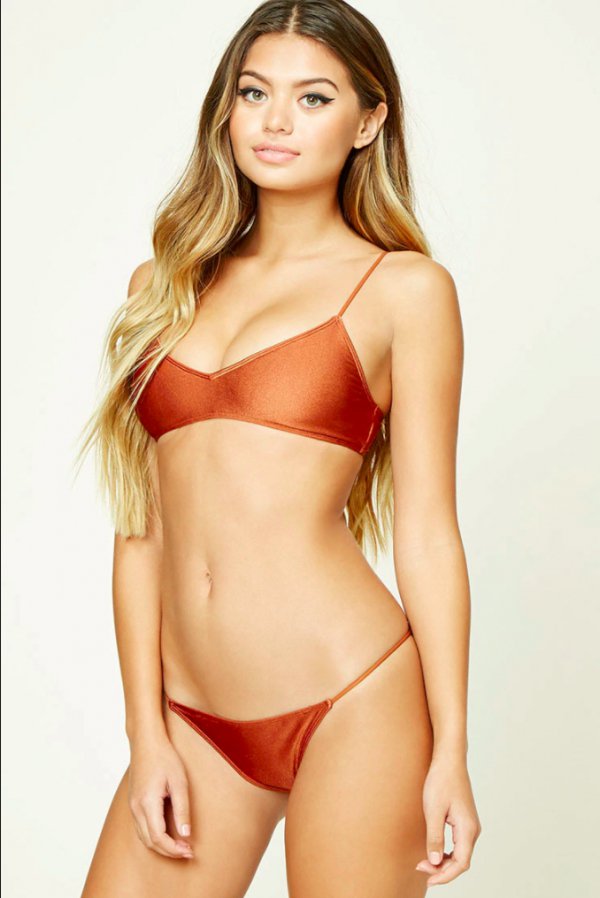 Forever 21 Bralette Bikini Top, $17.90, available at Forever 21; Forever 21 Low-rise Cheeky Bikini Bottom, $12.90, available at Forever 21.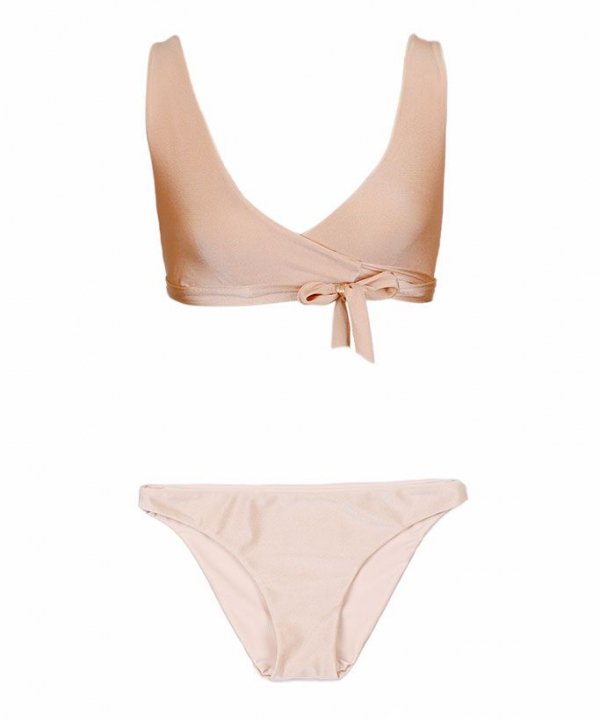 Cami and Jax Montana Rosegold, $125, available at Cami and Jax; Cami and Jax Meilani Rosegold, $100, available at Cami and Jax. ‌‌
---
Popular
Related
Recent