How to Avoid Wardrobe Malfunctions with a Strapless Dress ...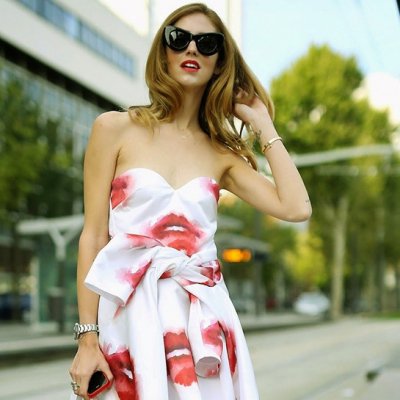 Don't avoid strapless dresses out of fear that they'll fall down when you start bouncing around on the dance floor. Even though there are some women who spend all night adjusting their sleeveless tops, you don't have to be one of them, because it's entirely possible to keep everything in its place. You just need to know what to do. If you're unsure, here are a few ways to avoid suffering from a wardrobe malfunction the next time you wear a strapless dress:
1.

Layer a Shirt underneath Your Dress
A lady should know how to layer. If your strapless dress is gorgeous, but just won't stay up, you can add some other layers to it. Put a shirt underneath it in order to make the top of your dress stay in place, or put a shawl over your dress in order to cover up your chest in case it's ever exposed. You have plenty of options.
2.

Use Fashion Tape to Secure Your Top to Your Bra
Forget diamonds! Tape is a girl's best friend. Buy some fashion tape meant for clothing and stick it between your dress and your bra, or even to stick it between your dress and your own skin. Either way, it'll assure that you don't end up showing more that you wanted to show.
3.

Pin Your Bra to the Dress
If you don't trust fashion tape to stick, then you can pin your bra to the dress instead. That way, they'll be less of a chance that your dress falls out of place. It's such a simple solution!
4.

Make Sure You Actually Wear a Bra
Don't choose to go braless because there aren't any straps on your dress. A bra will add shape to your chest and will help you avoid embarrassment if your top actually ends up falling down. There are plenty of strapless bras that you can invest in, so don't settle for whatever flimsy cups are built into the dress's fabric.
5.

Find the Best Fit for Your Body
Don't underestimate the importance of changing rooms. If you're searching for a strapless dress, you don't want to buy it online or even pick it up at a store and head to the register without trying it on. Even if it's your size, you can't expect it to fit right. Every woman has a different body shape and breast size, which means that not every dress style is guaranteed to fit you.
6.

Buy a Dress with Transparent Straps
If you love the look of strapless dresses, but just don't feel comfortable wearing them, you can buy a dress that has the illusion of being strapless. There are plenty of tops that have transparent straps, so that no one will be able to tell that your outfit isn't really strapless. That way, you'll be wearing a look you like without having to worry about a wardrobe malfunction.
7.

Get Your Dress Fitted Professionally
When all else fails, you should rely on a professional. That means you should get your dress fitted in order to make sure that it will stay in place, even when you move around. Every single woman has a different type of body shape, so you can't be too careful.
Some strapless dresses are too gorgeous to pass up. So instead of leaving a pretty dress sitting in the shop, pick it up and use these tips to make sure it stays up. What do you do when you wear a strapless dress in order to keep it from falling down?
{{#comments_count}} Show Commnents ({{comments_count}}) {{/comments_count}}