Miniskirts can look just as elegant as any other type of skirt, depending on what you pair with it. As long as you keep the rest of your outfit relatively conservative, you'll still look classy. That means you don't have to save your miniskirts for hot dates and party nights. You can wear them wherever you'd like, as long as you follow these tips on making any miniskirt look classy:
---
1

Pair It with a Non-Revealing Shirt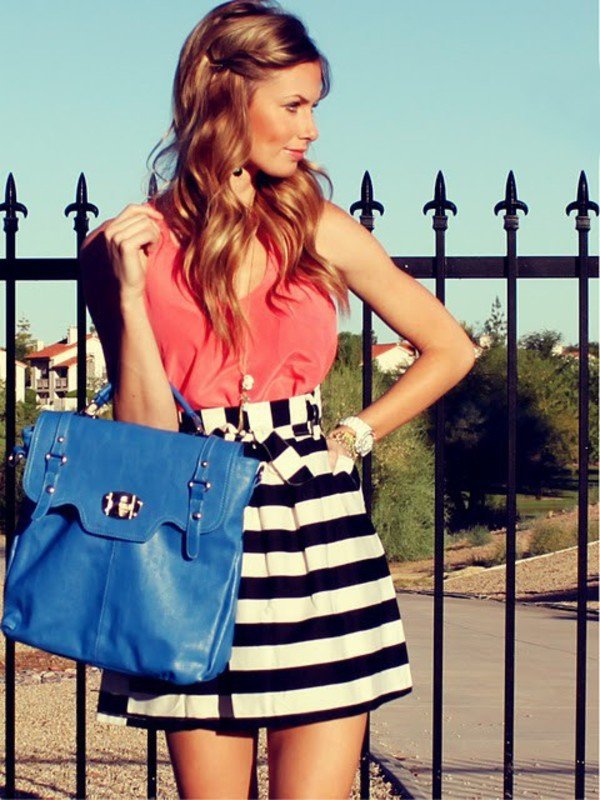 If you want to appear classy, you shouldn't show too much skin. Since you're already going to be flaunting your beautiful legs, you don't have to show off your stomach or your cleavage as well. Try swapping your crop top for a sweater or your v-necks for turtlenecks. You don't have to cover up too much, but try not to bare it all either.
2

Wear Leggings underneath It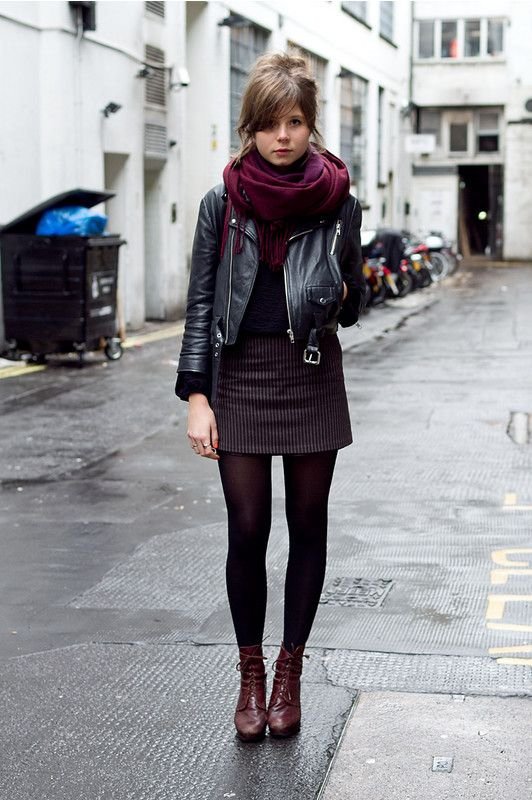 If you love miniskirts, but don't love your legs, you can cover them up with a pair of leggings. If it's a bit chilly out, then it's also a great idea to wear leggings, so that you don't spent the whole day with goosebumps. Of course, you could also look classy with a pair of tights, so pick whichever fashion choice you prefer.
---
3

Watch What Underwear You Wear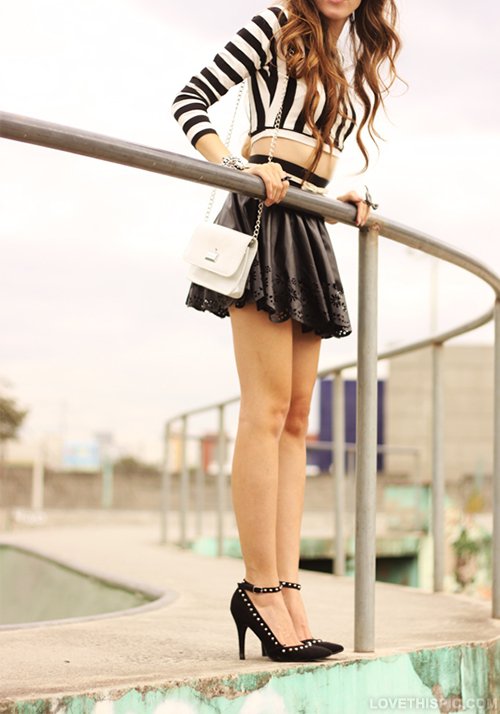 If you plan on walking up any steps or being outside in the wind, you need to be careful with what underwear you wear. Try to find something that will cover you up, so that strangers don't accidentally get a view of your goods. That means you should leave your thongs at home. Try wearing some boy shorts for the day. It's better to be safe than sorry.
---
4

Wear Classy Accessories to Enhance the Look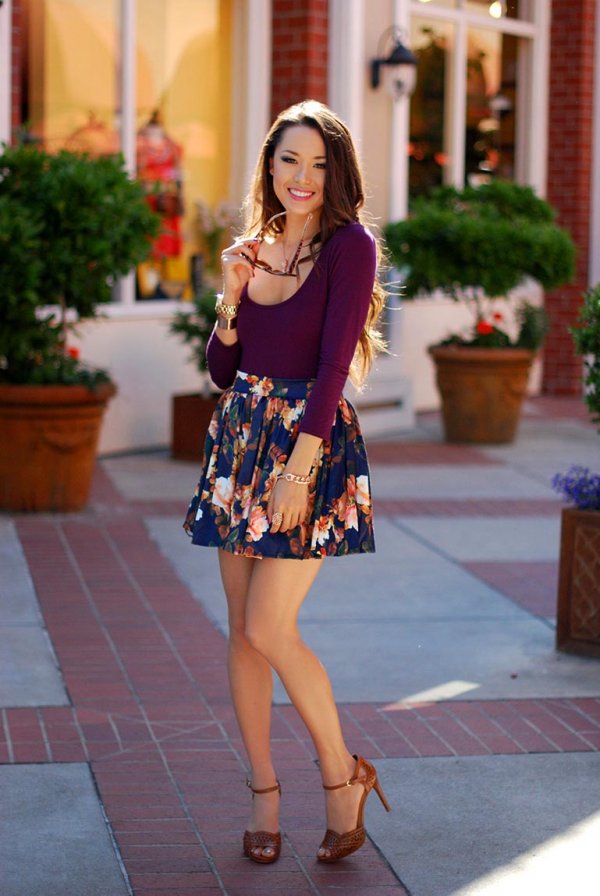 Your accessories are just as important as your top. Try wearing some nice jewelry, like a pearl necklace or earrings. A sleek pair of shoes, like black kitten heels, would be a perfect addition to your outfit. You can even slip into some sneakers to keep your look casual.
JIM
is it hard to mack...
---
5

Wear a Loose Miniskirt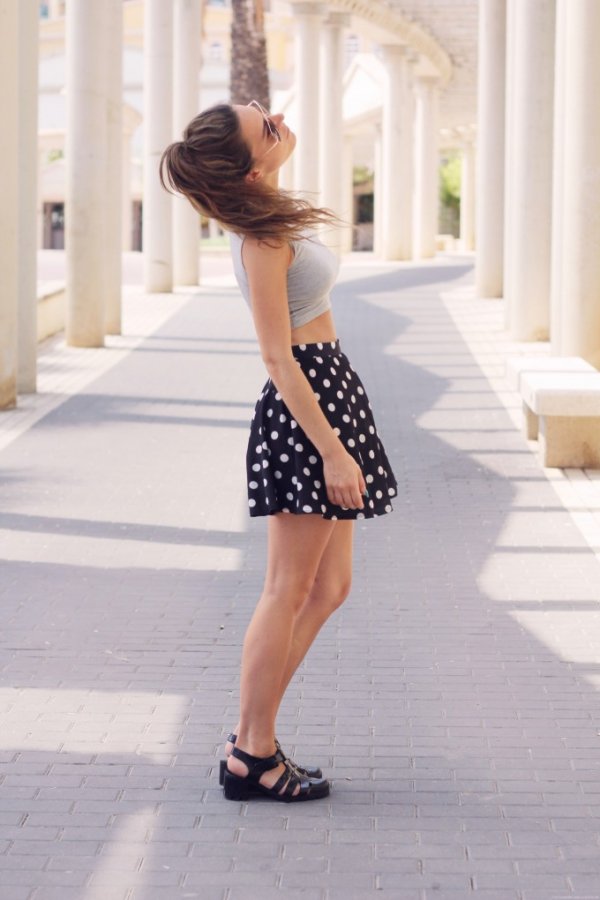 Not all miniskirts are skin tight. If you're worried about looking a bit too scandalous, then make sure to buy something that won't show off the curves of your hips and booty. There's nothing wrong with wearing something looses.
JIM
whant can of fabice shoued i use to mack the skit...
6

Make Sure the Size Fits You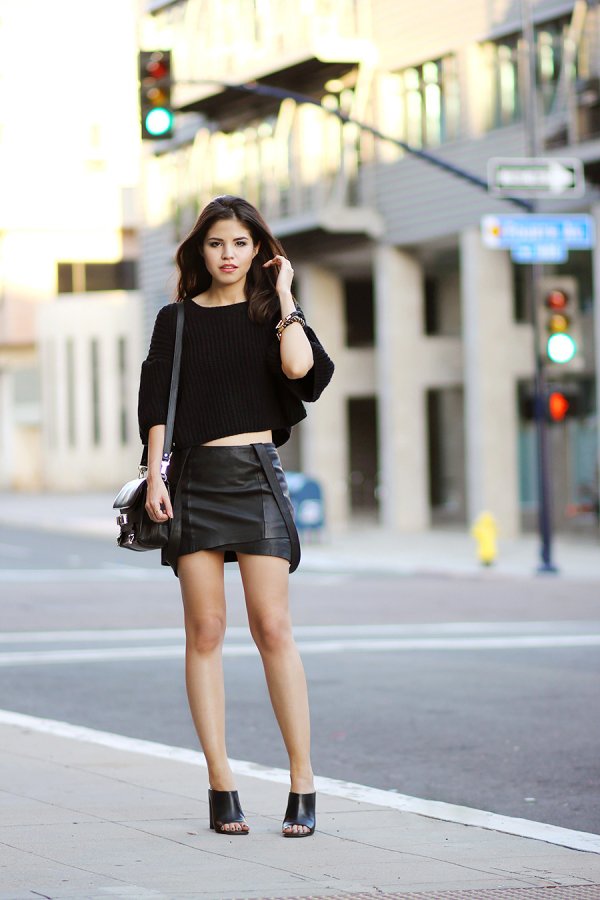 Whether you choose to wear a loose miniskirt or a tight one, you need to try it on before you buy it. You don't want to purchase something that doesn't fit you well. Even though miniskirts are supposed to rest on your thighs, you don't want them to be so high up that your crotch is visible when you sit or stand in a certain position. Getting the correct size is key.
---
7

Tuck a Button down Shirt into Your Skirt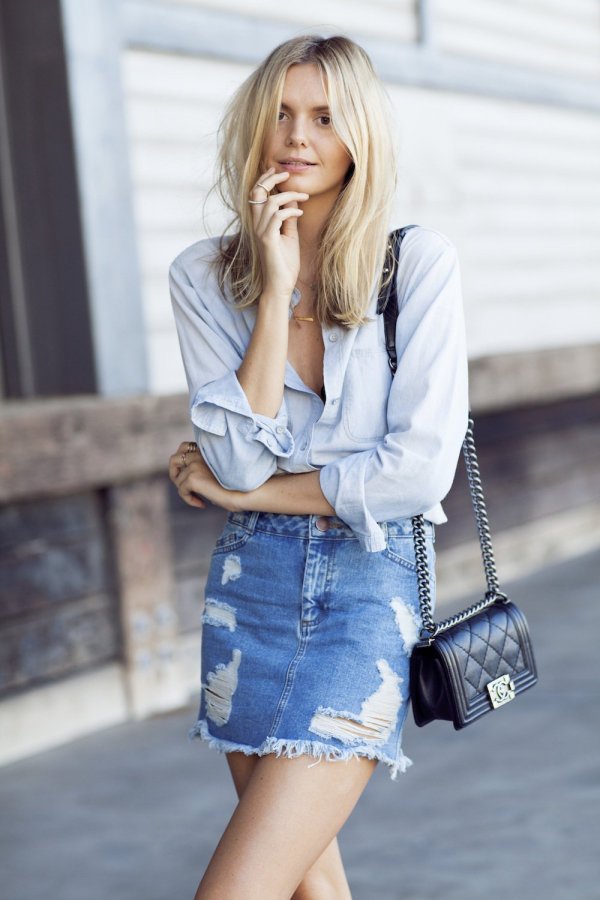 When you want to look classy, you can never go wrong with a button down shirt. If you're not a fan of the look, you can take any other type of top and tuck it into your miniskirt. That way, your waistline will be more defined, which will make your hips look amazing. At the same time, it'll also make you seem put-together.
A miniskirt can be as classy as a ball gown. It just depends on what you pair it with. How do you usually put together an outfit that includes a miniskirt?
---
Comments
Popular
Related
Recent