High waisted clothing is one of the hottest fashion trends of the summer. Not only is the design adorable, but they can make you appear slimmer too! The illusion is just one of the many great things about the style. Here are a few of the sleekest ways to wear high waisted shorts and skirts:
---
1

Pair Them with a Crop Top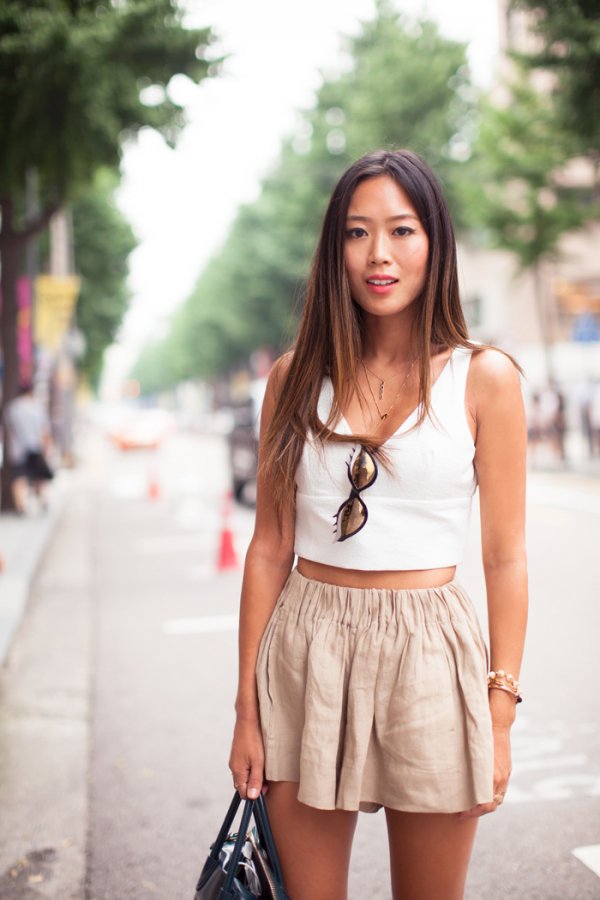 The cutest way to wear high waisted shorts or a skirt is to pair them with a crop top. That way, you'll be showing a bit of skin, but you won't be showing so much that you'll end up feeling uncomfortable. Plus, crop tops won't cover up the top of your shorts or skirt, so everyone will be able to see how cute the design looks on you.
2

Wear Them over Your Bathing Suit as a Cover up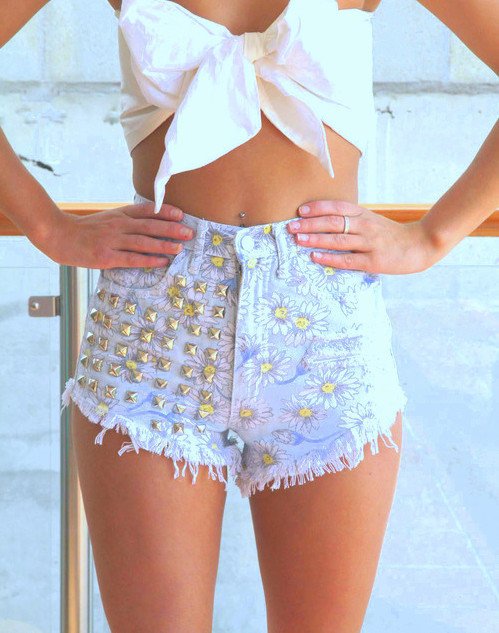 You don't have to wear your high waisted short or skirts with an actual outfit. They can look adorable as coverups for your swimsuits. So if you can't find any cute coverups at the store, then you can just use the clothing that you already have in your closet. It'll save you a ton of money.
---
3

Tuck Your Long Shirts into Them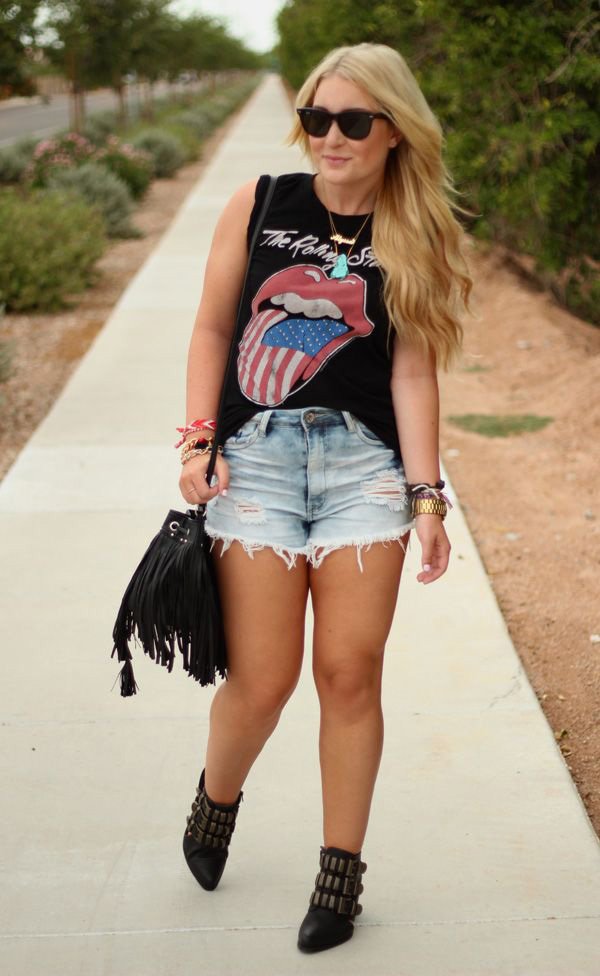 If you're going to wear your high waisted shorts or skirt with a regular shirt, make sure you tuck it in. You don't want your top to end up covering your bottoms. If they do, then no one is going to see that high waistline that makes your stomach look small and your legs look long.
---
4

Wear Leggings underneath Them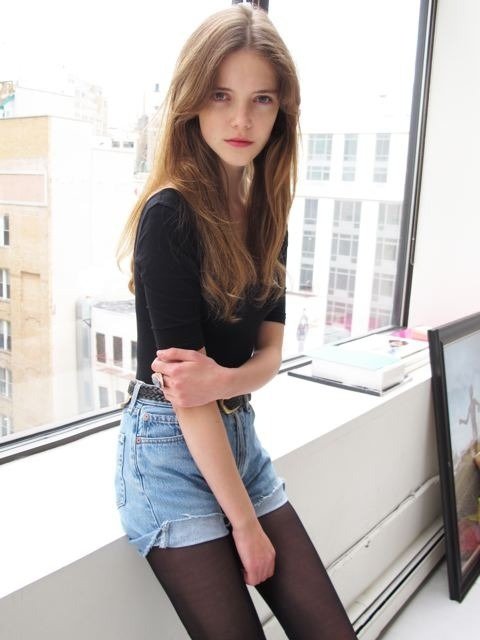 High waisted shorts and skirts can show off a lot of skin. If you're self-conscious about your legs, or are just worried about getting cold, then you can wear a pair of leggings underneath them. That way, you can still rock the trend, but you don't have to worry about the weather or whether you shaved.
---
5

Wear a Belt to Accentuate Your Waist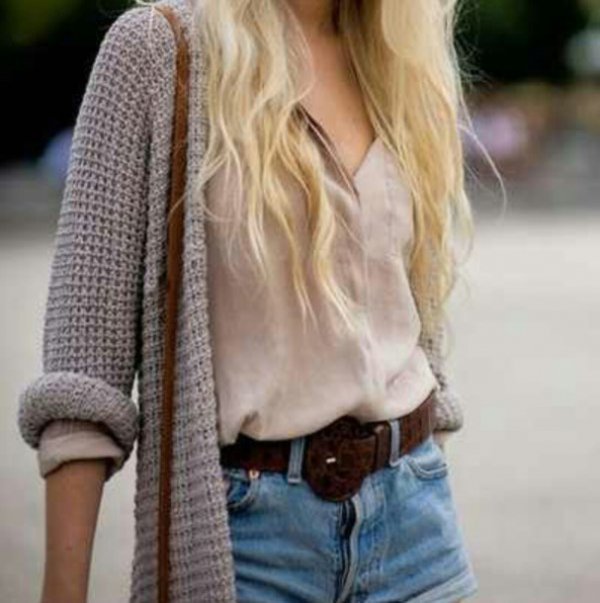 High waisted clothing will make your waist look fantastic. However, if you want to accentuate your waist even more, you should wear a belt with your shorts and skirts. That way, it'll draw even more attention to the center of your body. So if your stomach looks sexy and you want everyone to see it, it helps to add a belt.
---
6

Wear Knee High Socks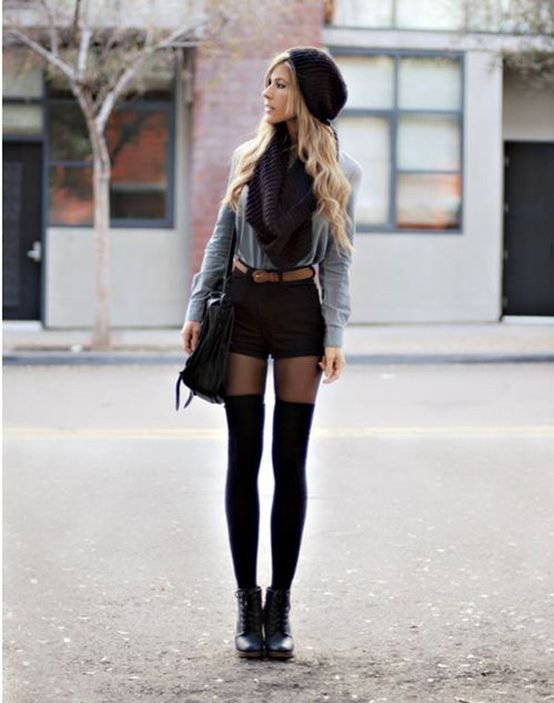 If you don't like showing off too much skin, you can pair your high waisted clothing with knee high socks. That way, only a little bit of your legs will be showing, but you'll still get to wear the style we've all come to love.
---
7

Wear Them with a Corset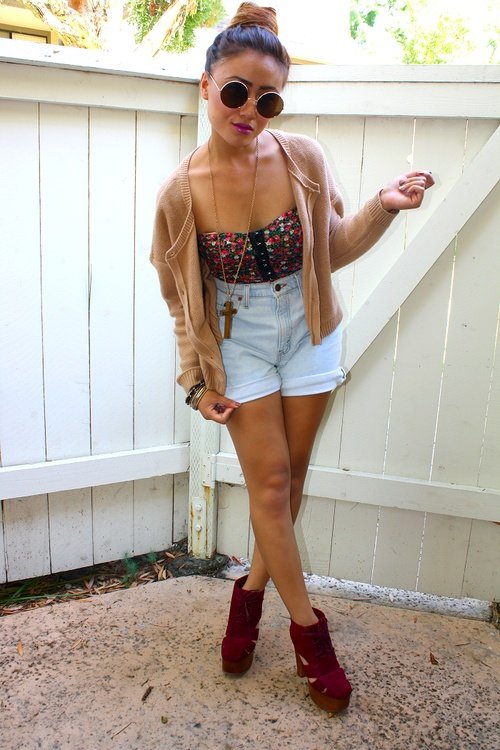 It's hard to find something to wear with a corset, because the outfits you put together could end up looking scandalous or outdated. However, corsets look fabulous when they're paired with high waisted clothing. If you have the items in your closet, go try them on and see for yourself. It's a look that you'll be proud to show off.
Anyone can rock the high waisted short and skirt trend, which is what makes it so popular. If you don't own any high waisted items, then you should run to the store before the summer is over. What's your favorite way to wear your high waisted shorts and skirts?
---
Comments
Popular
Related
Recent