You don't have to be girly to wear floral. It's a design that goes well with any style, as long as you mix and match correctly. So don't pass by an entire section of the store, just because you're afraid of looking too girly. Whether you're an edgy rocker chic or a tomboy, here are a few different ways that you should feel comfortable wearing floral:
---
1

Wear Floral Jeans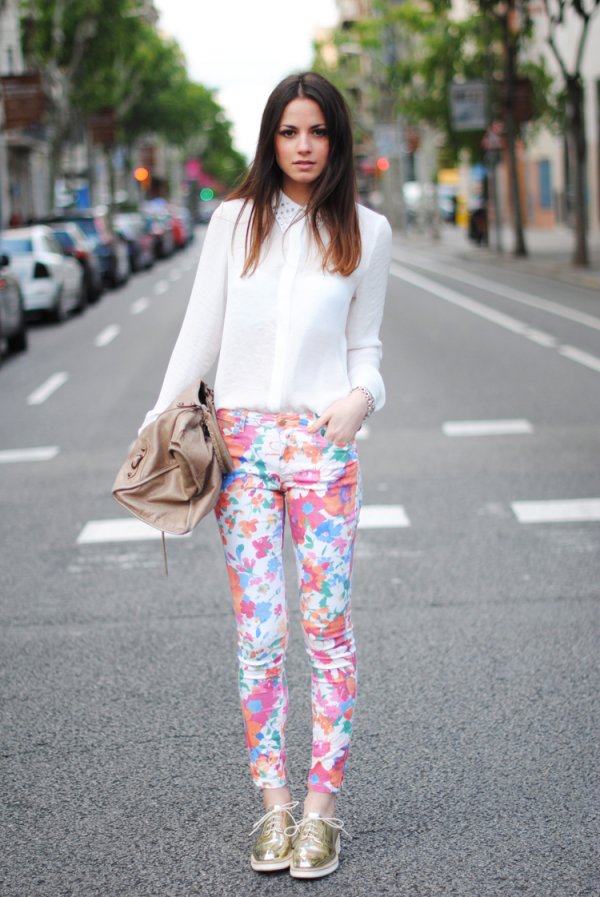 Floral jeans are becoming more popular by the day. So if you wouldn't feel like yourself in a flowery dress, stick to wearing flowers on your jeans or on your leggings. That way, you can wear dark accessories and a dark top to offset the femininity of your lower half.
2

Wear a Floral Jersey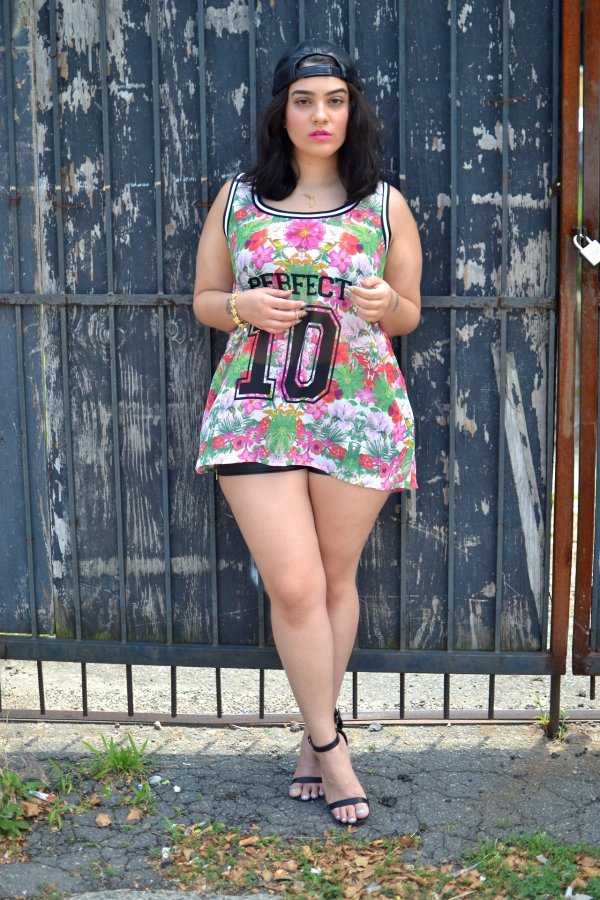 Jerseys are the best way to show your sporty side. If you get one that just happens to have a floral design on it, then you'll manage to strike a perfect balance between being girly and sporty. If you can find a floral jersey with your favorite team's name on it, even better. It'll be a great conversation starter that'll urge cute boys with the same taste to talk to you.
---
3

Wear a Floral Sweatshirt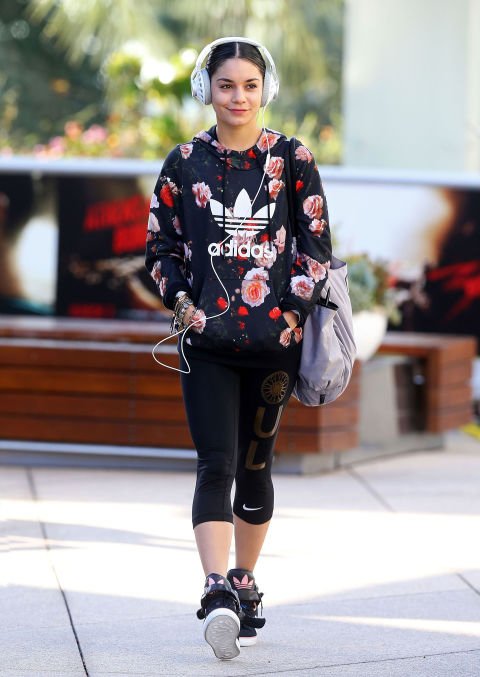 Floral sweatshirts will make you look super casual. If you're still not happy with your look, you can pair it with ripped jeans, a hat, or even a flannel shirt that you can leave tied around your waist. That way, you won't sacrifice your sporty look.
---
4

Wear a Floral Tracksuit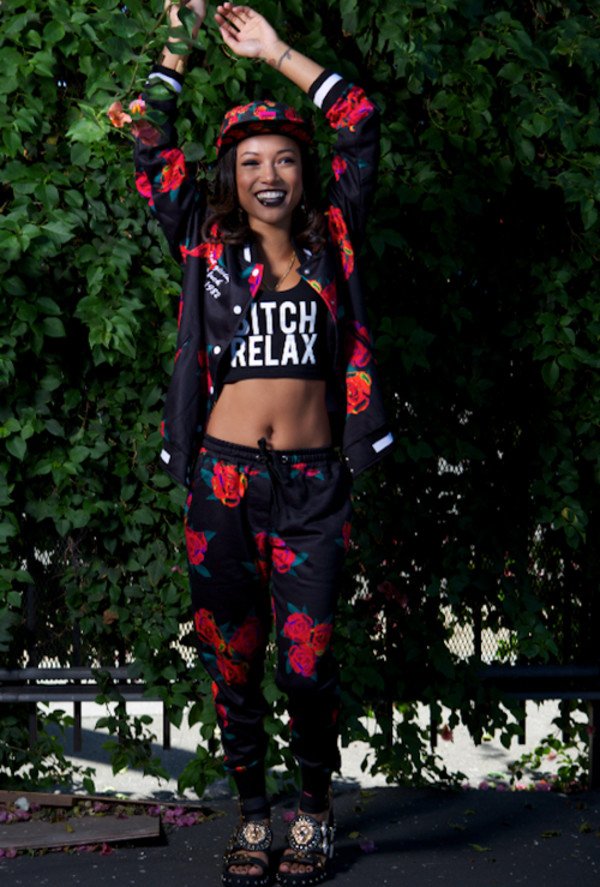 You're going to look athletic in a tracksuit, no matter what designs are printed on the fabric. That's why it's a great idea to buy one if you're trying to test the waters with the floral trend. If you really want to start out small, try settling for floral sneakers.
---
5

Wear a Floral Jacket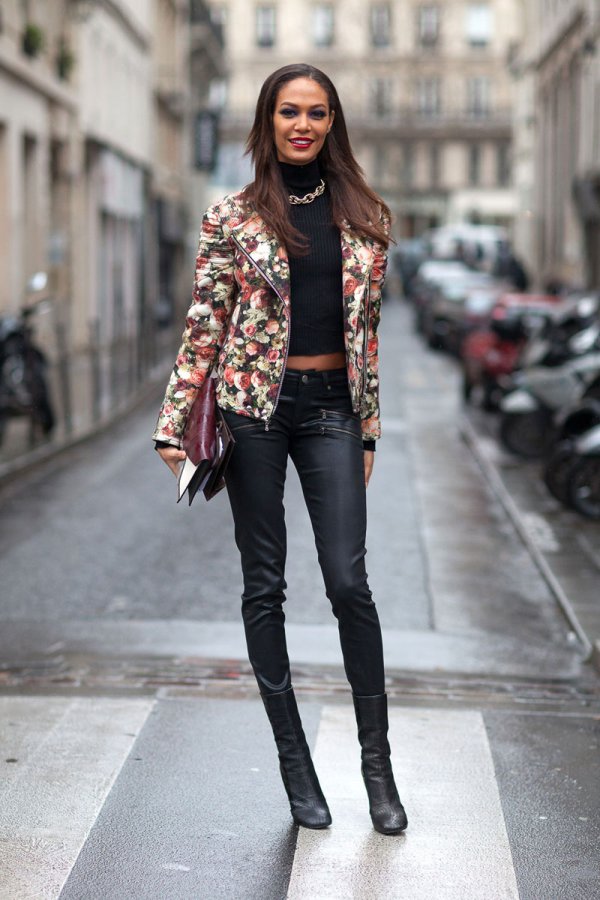 Jackets are amazing accessories. If you want to keep your sporty look while wearing a floral jacket, all you have to do is wear some dark colors underneath it. Leather pants would make for a great contrast, and so would a crop top to show off your abs. Just make sure that the two designs don't clash.
---
6

Wear Floral Shorts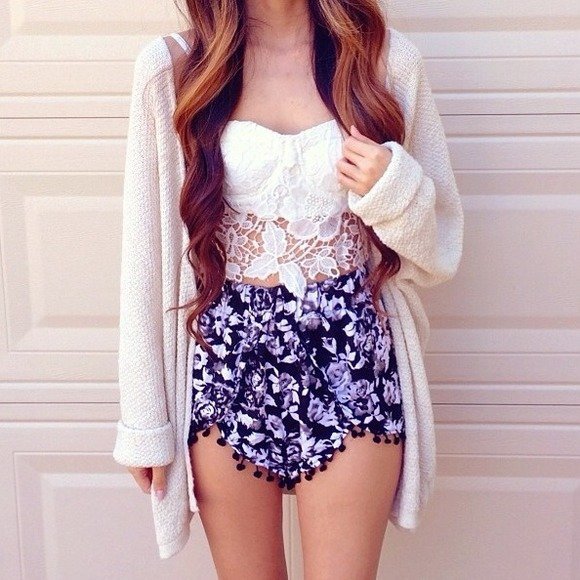 Instead of feeling girly in a floral skirt, you can wear shorts. There are plenty of pairs with different designs on them, so you can have your pick of the litter. Instead of buying pink or purple (which might be too girly for your taste), try wearing greens or yellows. They go well with any style, whether it be preppy, bohemian, or sporty.
---
7

Wear Black Floral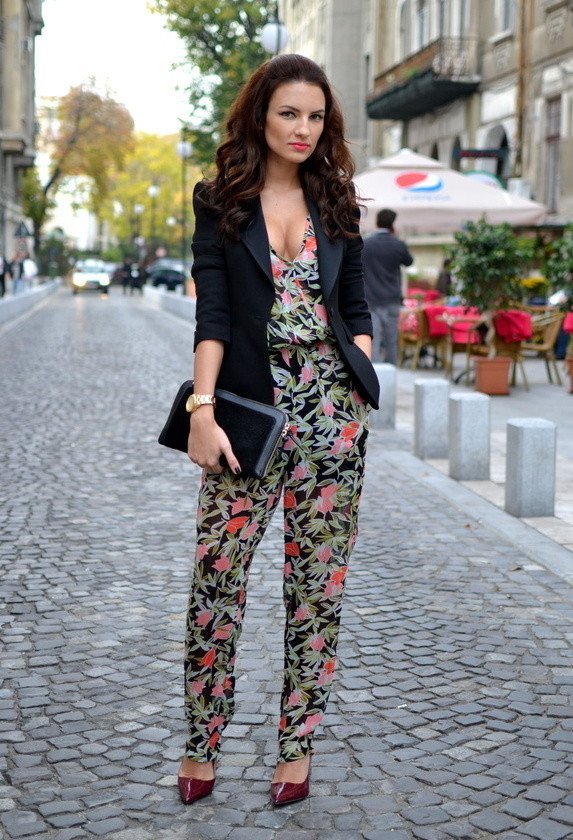 Even if you want to wear a full on floral dress, you can! Just opt for items in darker colors, like black. It doesn't matter if the background is dark, or if the flowers themselves are dark. Either way, it'll make you look more edgy than girly. Plus, we all know that we can pair black with pretty much anything, so it'll be easy for you to mix and match.
If you don't own any floral outfits, it's time for you to go shopping. After all, there's no harm in buying something that can be so versatile, because you're going to get your money's worth. What types of floral items do you have stored in your closet?
---
Comments
Popular
Related
Recent