Lace is super feminine and you can wear it in many ways. It's been in and out as a trend, but it seems to be making its way back in. Regardless of what the fashionistas say, lace is a classic look that you can never go wrong with. Want to give it a try? Here are some easy and fashionable ways to wear lace that will have you looking your usual fabulous self and turning heads everywhere you go.
---
1

Use Lace to Create Fancy Nail Art in Any Color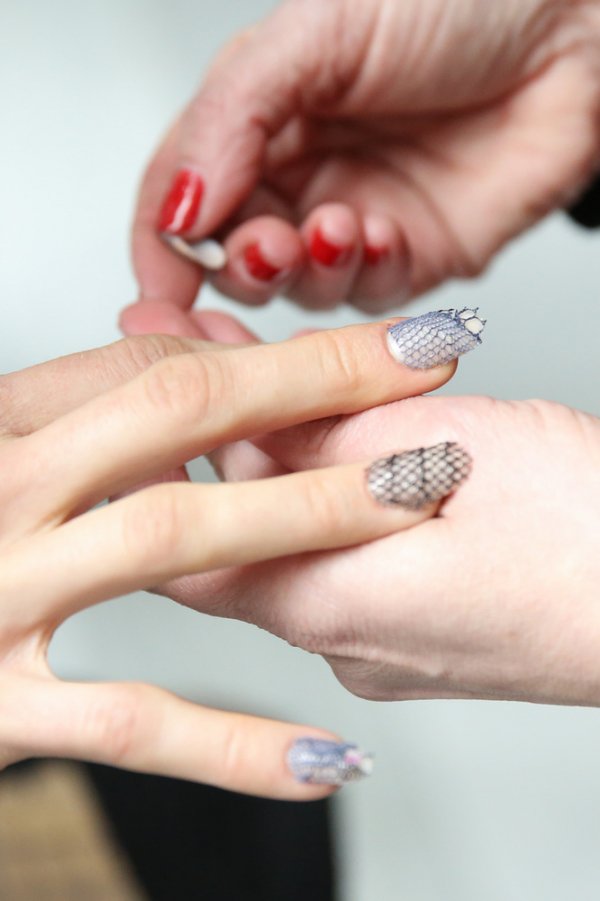 I've seen this done in two ways. You can lay an actual piece of lace over your nail, paint it with clear polish to hold it in place, then trim the excess around the edges. Or, you can use lacy nail decals, which you simply stick on your nail and paint over to keep them from moving. If you have a clever hand with free nail art, you can also try painting the lace on yourself. Any way you do it, it's going to look beautiful.
2

Tie Some Lace in Your Hair as a Headband or Ponytail Holder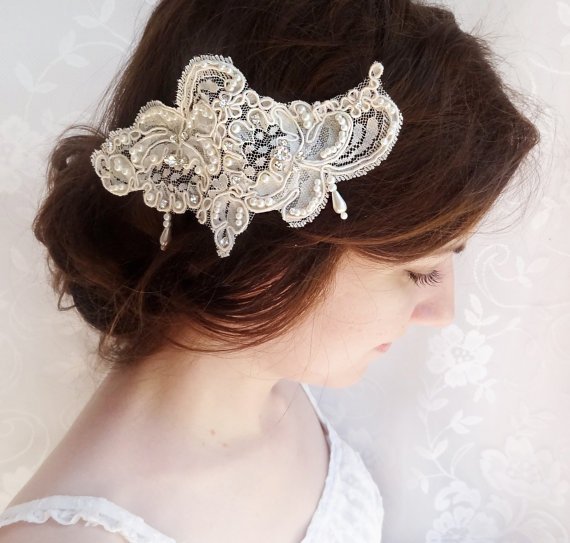 I strip of lace will come in handy when you do your hair each day. It isn't hard to do and gives your style an entirely new look. I like to tie the lace under my hair and wear it as a headband. It looks adorable and keeps me hair out of my face. It's also cute to tie the lace into a small bow around your ponytail elastic or at the end of a braid.
---
3

Choose a Lacy Skirt for the Office or Your Casual Days off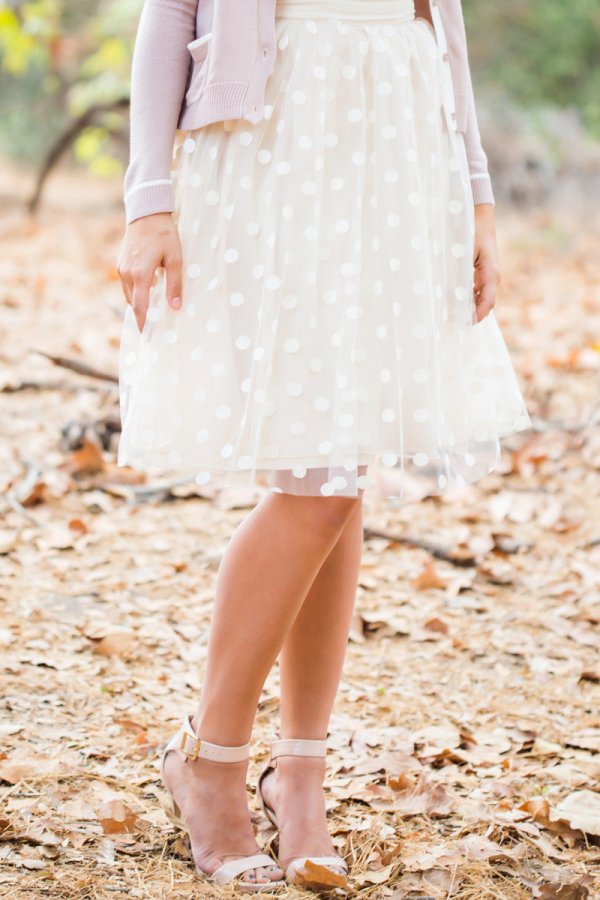 Of course, I'm not talking plain lace as that's see through and not that ladylike. However, a solid colored skirt covered in the same color lace is attractive and classy. If it reaches your knees, you've got something sophisticated to wear to work. If it's shorter, pair it with a tank top and flats for a day of shopping or having brunch with friends.
---
4

Wear a Garment That Has Lace around the Hem – like a Top or Shorts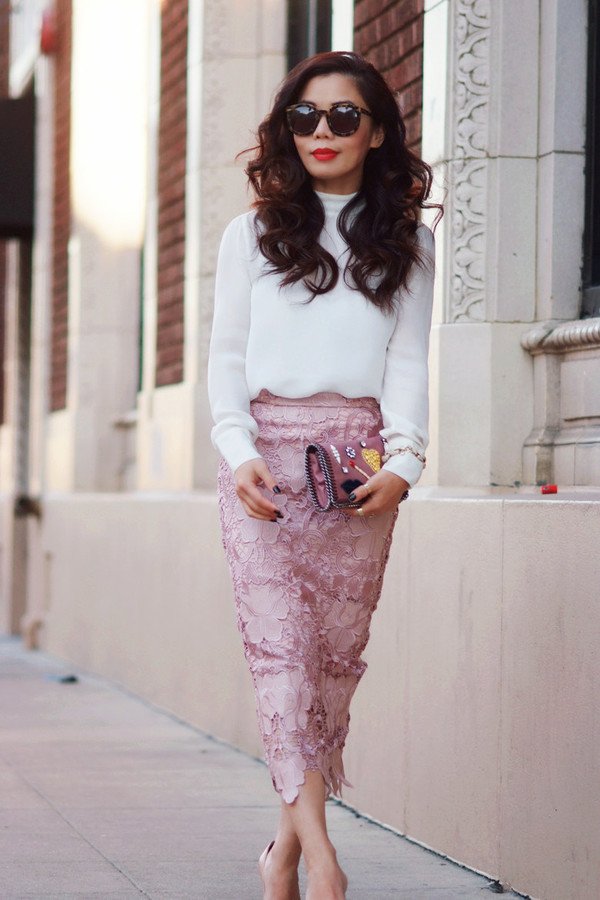 I'm seeing a lot of shorts with lace around the hem. This is a hot look that you should definitely get in on. The lace gives the shorts an illusion of length so they aren't too short, but they also let a bit of skin peep through. Lace around the hem of a blouse adds just the right touch of femininity to a pair of jeans or capris.
---
5

Throw on Some Lace to Cover Your Swimsuit at the Pool or Beach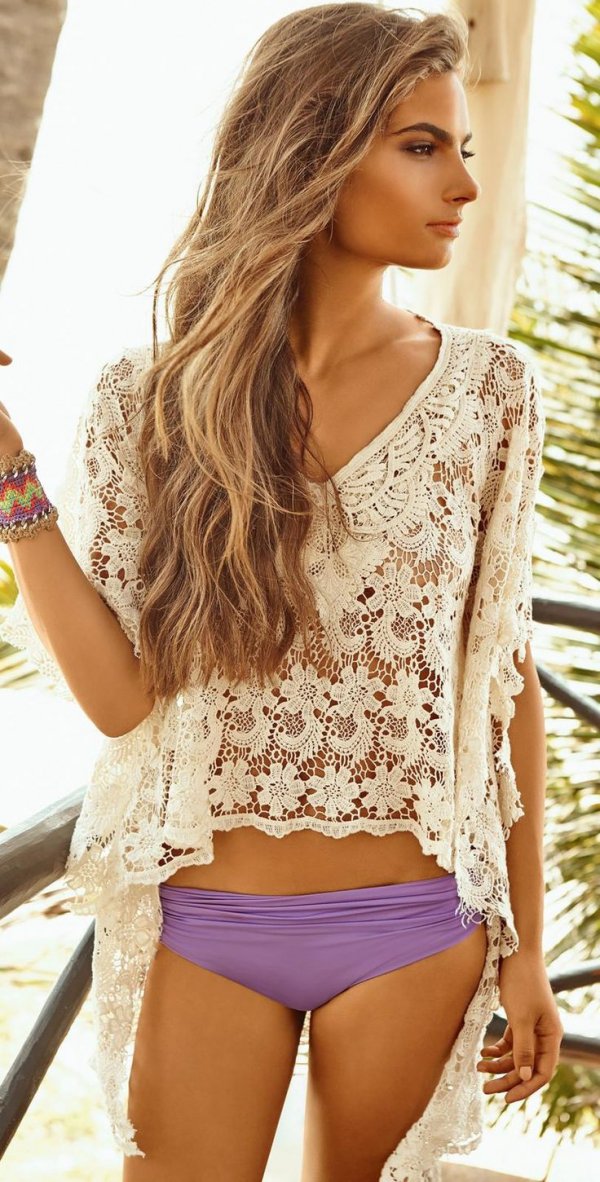 This is one of my favorite ways to wear lace. A sheer lacy coverup is ideal for keeping your suit under wraps while you're out of the water and adds some sexiness and girlyness to your look. Any color will do, but a shade that matches your swimsuit is ideal. Have fun with this look – it's supposed to be casual.
6

What about a Great Pair of Lacy Shoes?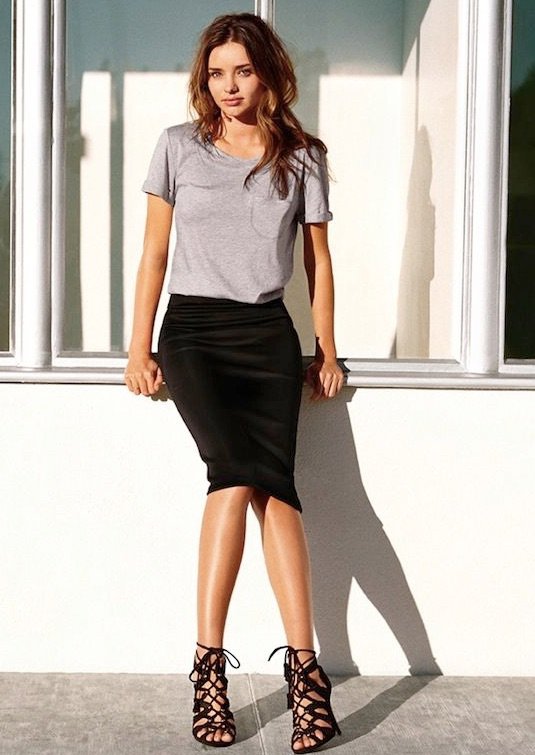 Whether you're a sneakers kind of girl or you prefer to rock it in stilettos, there is a pair of lacy shoes to meet your desires. Whatever color or type of shoe you want! I'm currently coveting a pair of turquoise lace covered heels that I would love to wear with a pair of jeans. You can also find lacy running shoes, flats and sandals. If you want to test the lacy waters, shoes are a great way to do it.
---
7

Add an Awesome Lacy Sundress to Your Wardrobe for Any Season
Here's what I love about a sundress. I can wear it alone during the warm months, but I can top it with a sweater or jean jacket and add some tall boots for colder parts of the year. A lacy sundress is the obvious way to round out your closet, don't you think? What color would you choose?
How do you wear lace? Are you going to give any of these great ideas a try?
---
Comments
Popular
Related
Recent