Where are you going for spring break? If you're going somewhere with warmer weather, or even better, a tropical island somewhere, these outfit ideas are perfect for each day of spring break. Whether you're spending your days at the beach or your nights at the club, I'm entirely sure that you'll get some outfit inspiration from these outfit ideas when you're packing for your dream spring break! Plus, even if you aren't going anywhere tropical for spring break, you can always save these outfit ideas for this summer, when the weather's warm and you're hanging out by the beach with your best friends!
---
1

Your Favorite Sundress and a Denim Jacket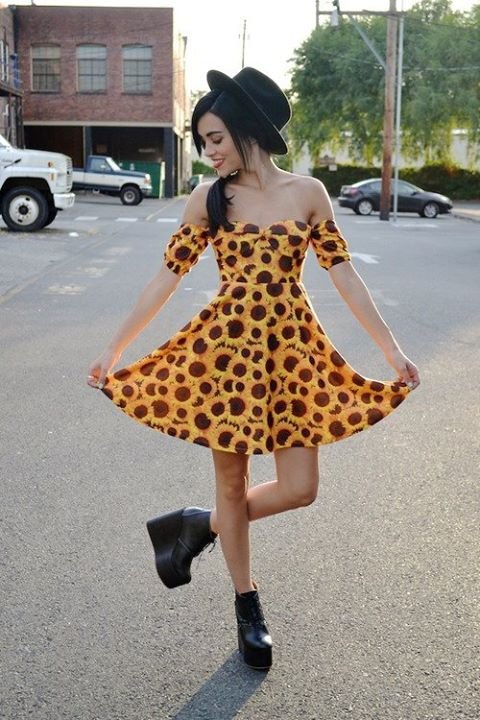 I just love this sundress so much, but I think that if you pull out any one of your sundresses from your closet, it would be the perfect spring break go-to look. Especially if you pair it with a denim jacket if it's cooler, or just because you want to add something else to it, this is the look for you.
---
2

A Co-ord Look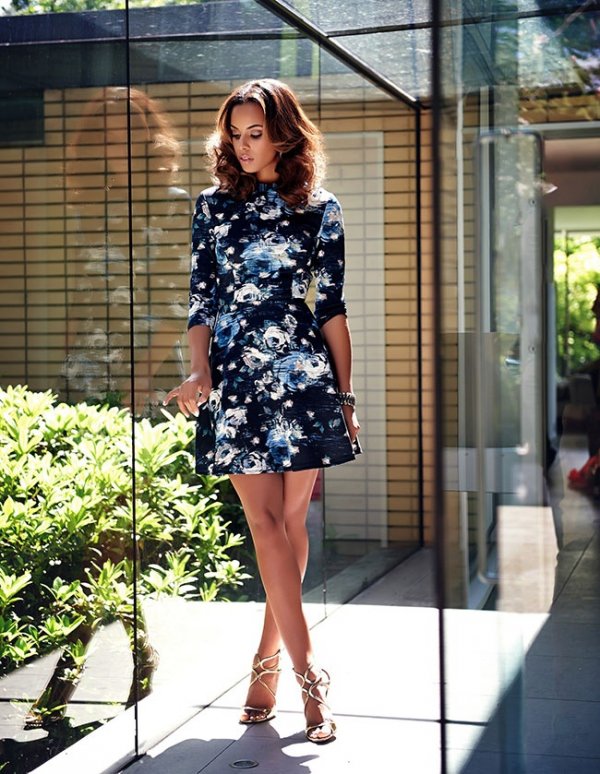 Co-ords are so in this spring and summer, if Taylor Swift is any indication, and this outfit is one of my all-time favorites. The blue and white colors contrast so well and remind me of a Mediterranean vacation. No matter where you're going this spring break, this is a gorgeous spring break look for a day on the town or a night out at dinner.
---
3

This Floral and Cut-out Look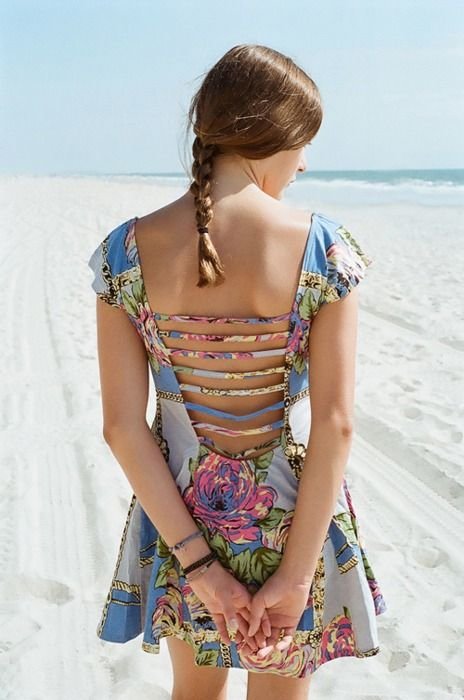 I can't get over how much I love this look. The nearly backless look pairs so well with the more muted floral print. If you're looking to stand out on your spring break but aren't usually one for bright colors, I recommend a dress like this!
---
4

Denim on Denim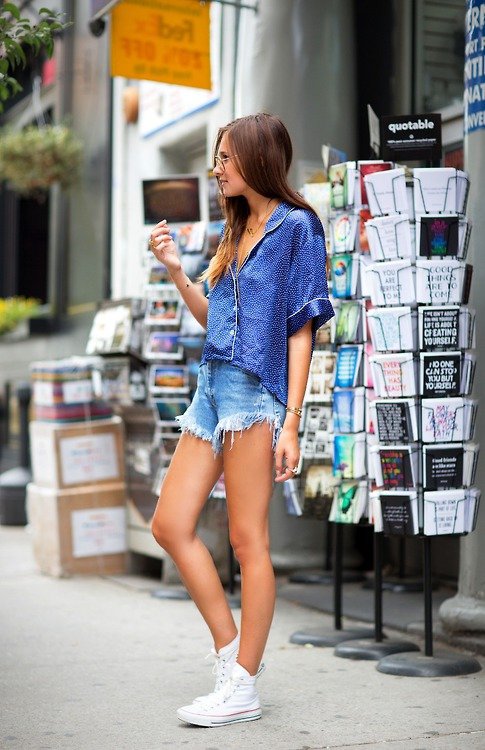 Denim on denim is one of my favorite trends this spring, and I think it's the perfect look for the beach. This chambray shirt just screams spring to me, and paired with the hat and shorts, this is the perfect beach look.
---
5

A Kimono and Bathing Suit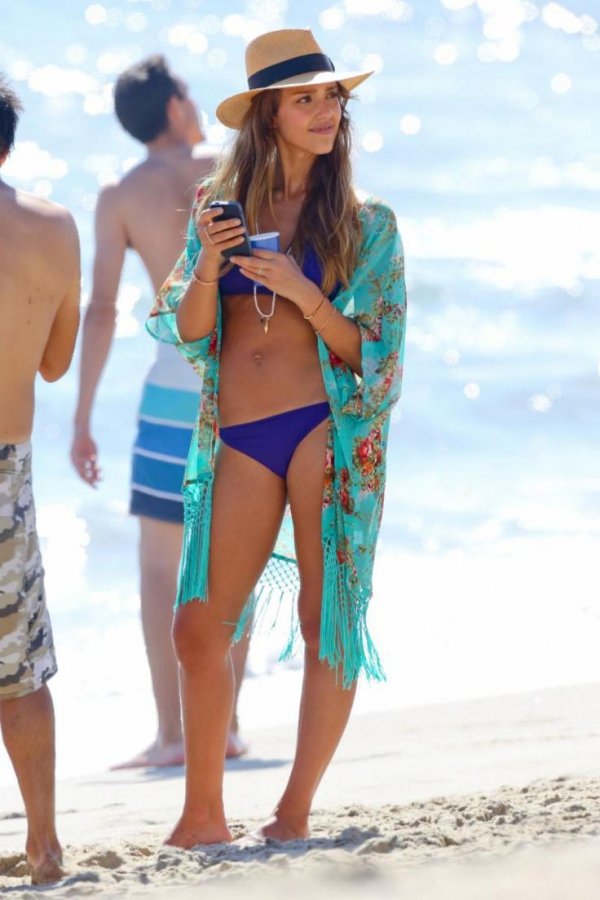 I think it can be difficult to find a cover-up that you love, but this is one of the best cover-ups I've ever seen. Not only is it adorable for a day at the beach, it's also unique, but besides that, you can also wear it with a normal outfit. If you don't have a lot of space to pack, a kimono is the perfect cover-up because it can also be worn with a t-shirt and jeans.
---
6

A Sunhat, Bathing Suit, and Chambray Shirt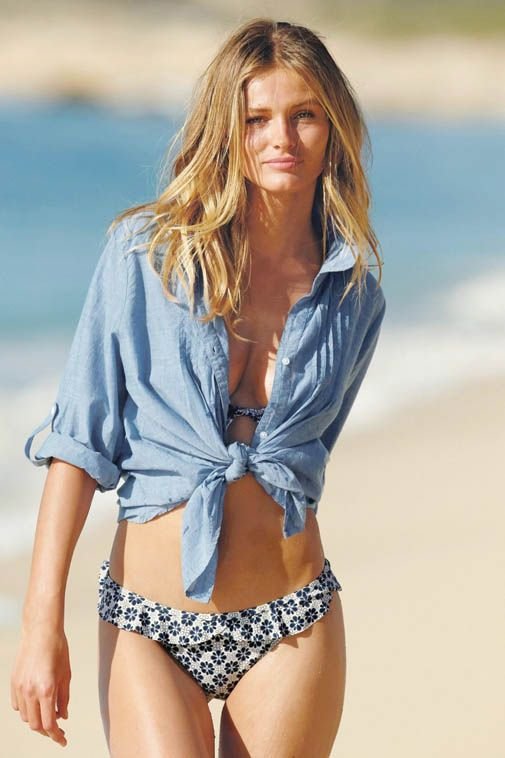 Seriously, if you don't have a lot of room to pack, you'll need to pick some clothes that can go double-duty. A chambray shirt is one of those. Wear it as a cover-up with your sunhat, and you'll look perfectly beach-ready.
---
7

A Maxi Dress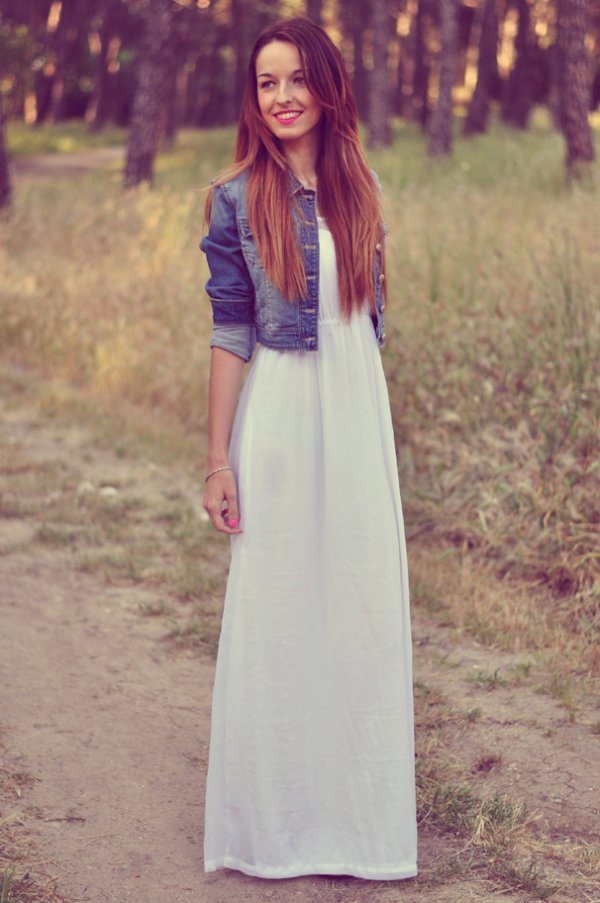 I'm usually impartial on maxi dresses, but I'm obsessed with this one. It's so flowy and perfect for warmer weather, but besides that, it's easy to pair with a denim shirt or jacket, making it the perfect look if you're trying to pack lighter! I especially love this particular maxi dress because white is such a good, bright color for spring without being too loud if you don't like that. It works for everyone!
What are your favorite spring break looks? Are any of these looks in your arsenal? Let me know in the comments!
More
Comments
Popular
Recent