Are you busy packing for spring break? If you're looking for outfit inspiration, this is the perfect list for you! I'm sure that you'll find some of the greatest outfits for your spring break travels on this list!
Table of contents:
1

Strappy Bikini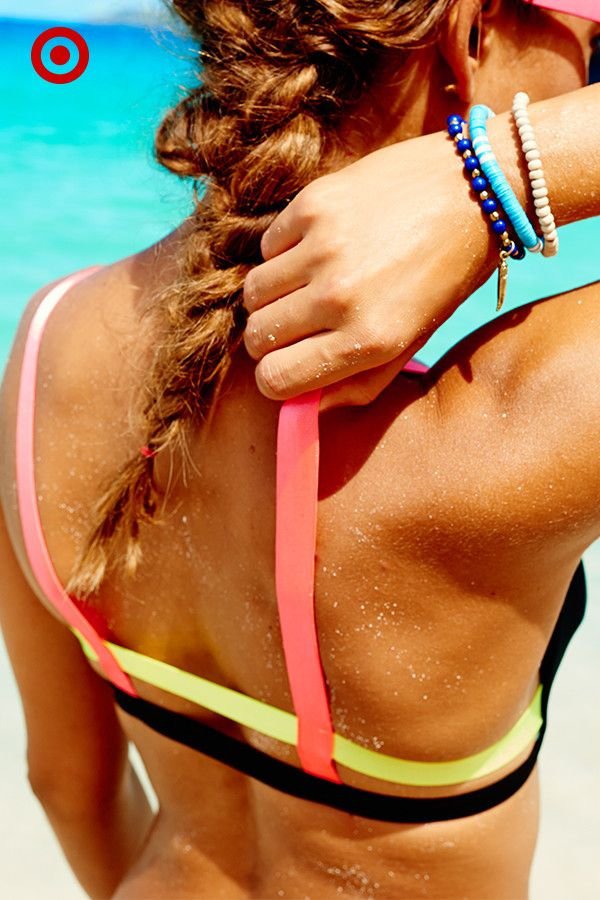 Via Strappy Triangle Bikini Top Black ...
This sporty bikini is perfect for a game of beach volleyball!
2

Blue and Coral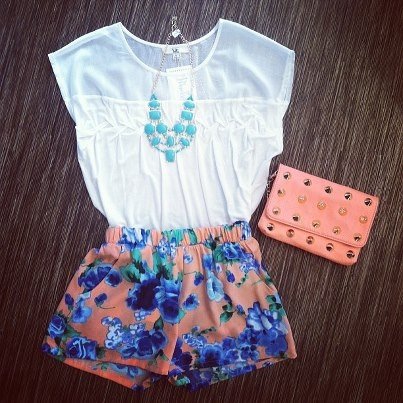 Via Bluetique Cheap Chic: Outfit of ...
The muted blue and coral is perfect for a day out on the town!
3

Mint Bathing Suit and Lace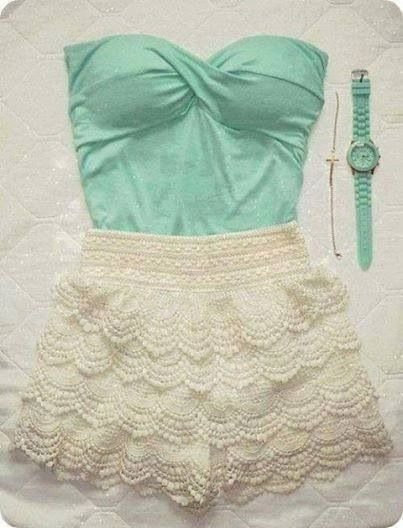 Via White Hollow Lace Shorts
Pair a mint one-piece with a pair of lace shorts for a gorgeous, versatile look.
4

Geometric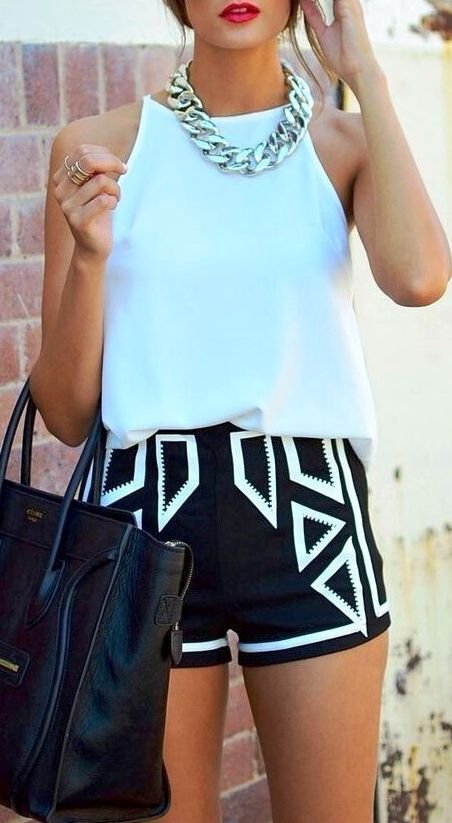 Via zizorima.tumblr.com
This geometric look paired with a chunky look is an easy way to look chic this spring break.
5

Casual Nautical Stripe Dress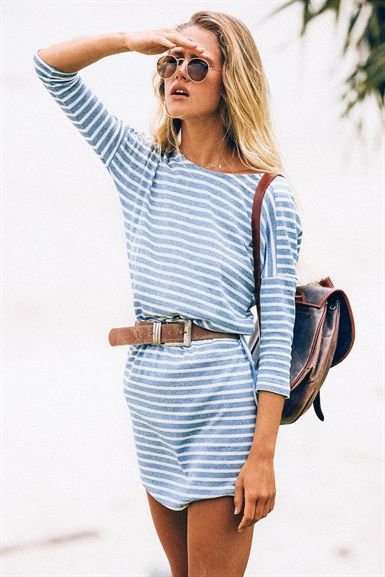 Via We're Sorry | SABO SKIRT
I love the casual look of this dress. It screams "relaxing on a beach somewhere."
6

Vera Stripe Dress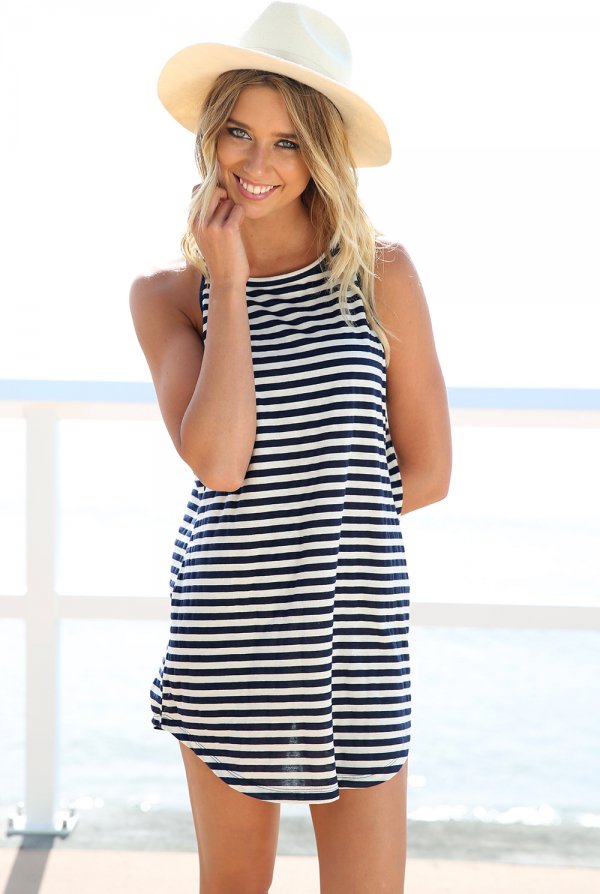 Via We're Sorry | SABO SKIRT
I think that this dress could work as both a cover-up and just a dress that you wear when out on the town!
7

Wrap Dress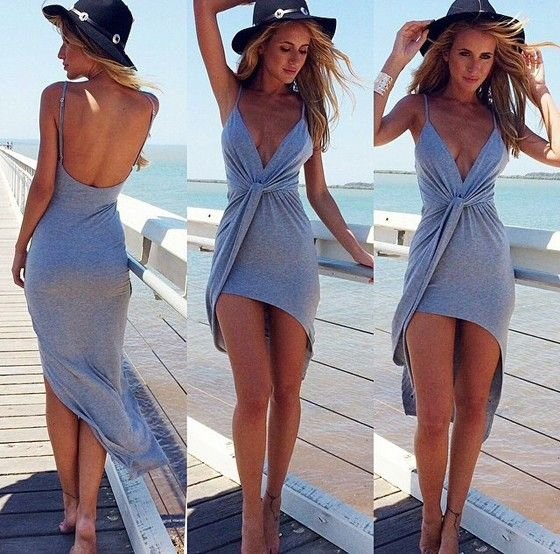 Via Grey Plain Condole Belt Pleated ...
This dress looks like it was made for the beach, but it also looks so chic and sophisticated.
8

Plaid Cover up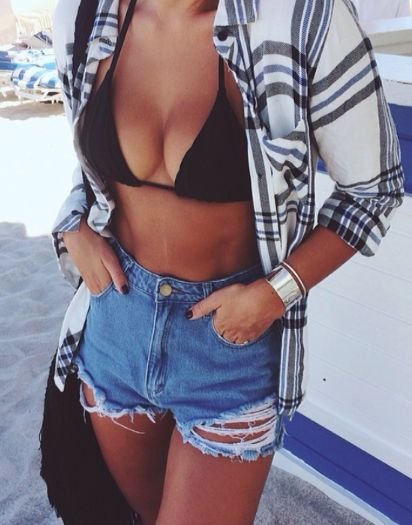 Via shopstyle.com
I bet you've never thought to wear plaid on spring break! Pair your favorite button-down with shorts and your bathing suit for lounging around the beach.
9

Beach Short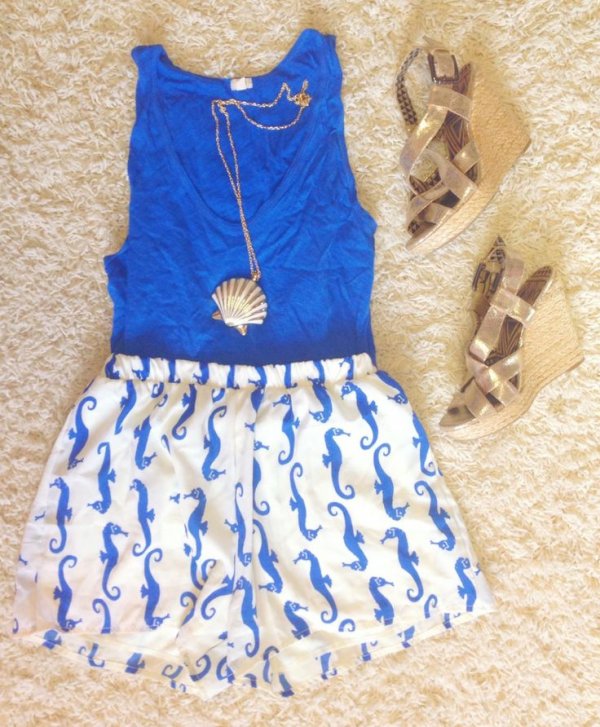 Via sarahbelle93.tumblr.com
These seahorse shorts are absolutely gorgeous for a beach getaway.
10

Versatile Cover-up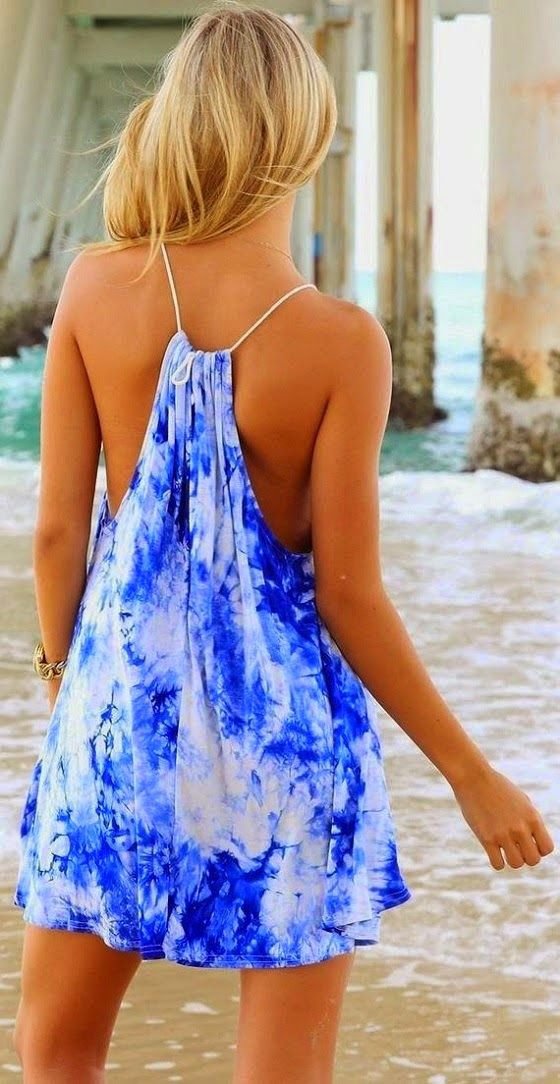 Via Trash To Couture: DIY: 5 ...
While I think this dress probably works best as a cover up, I think it could also be a beautiful dress for dinner!
11

Teal Sundress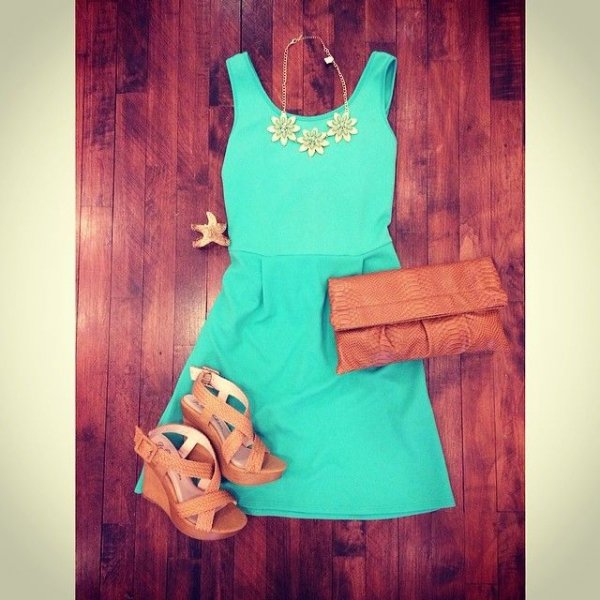 Throw some teal into your wardrobe with this beautiful frock.
12

Beach Day
Via Beach day!
I love the cutouts in this shirt, and paired with the bag and hat, it's the perfect beach look!
13

Comfortable and Chic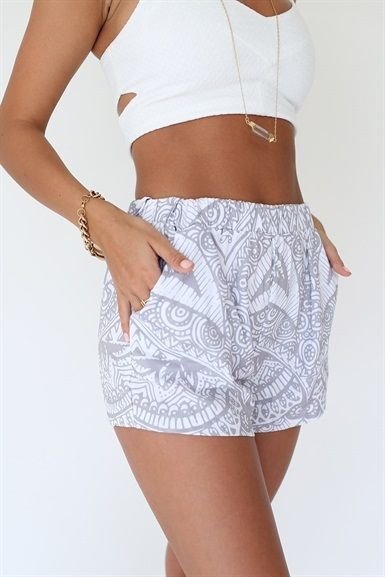 Via We're Sorry | SABO SKIRT
Not only do these shorts look super comfortable, but they're also so chic.
14

Black and White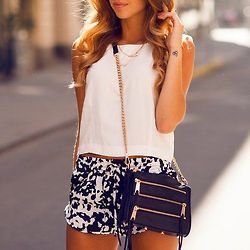 Via East Coast Queen
If you like to stick to a monochrome wardrobe, this ensemble is perfect for you!
15

Bright Bell Bottoms
Via Pantalones estampados ¡La Ultima Tendencia!
If you really want to make a statement, these pants are the only way to go this spring break!
16

Floral and Mint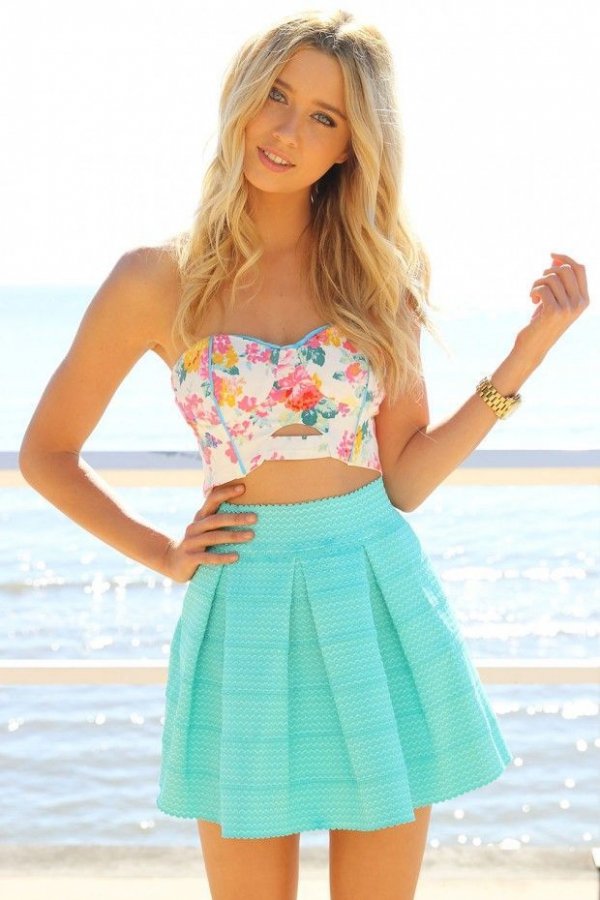 Via Bell Skirt & Bubble Skirt. ...
The floral print of the shirt is only accentuated by the cutouts, which looks even better when paired with the mint skater skirt. It's a match made in heaven!
17

White Playsuit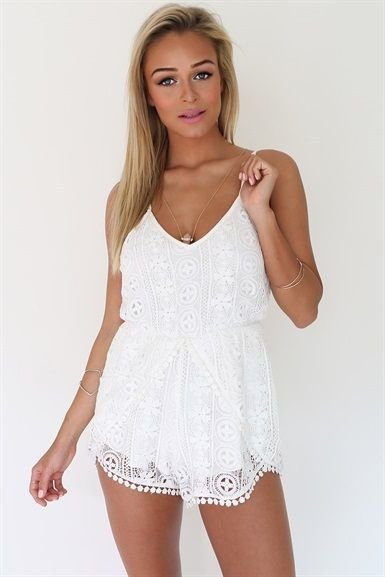 Via Alchemy Playsuit | SABO SKIRT
This white playsuit is the perfect cover up, but it's also perfect for a night out!
18

New Bikini Style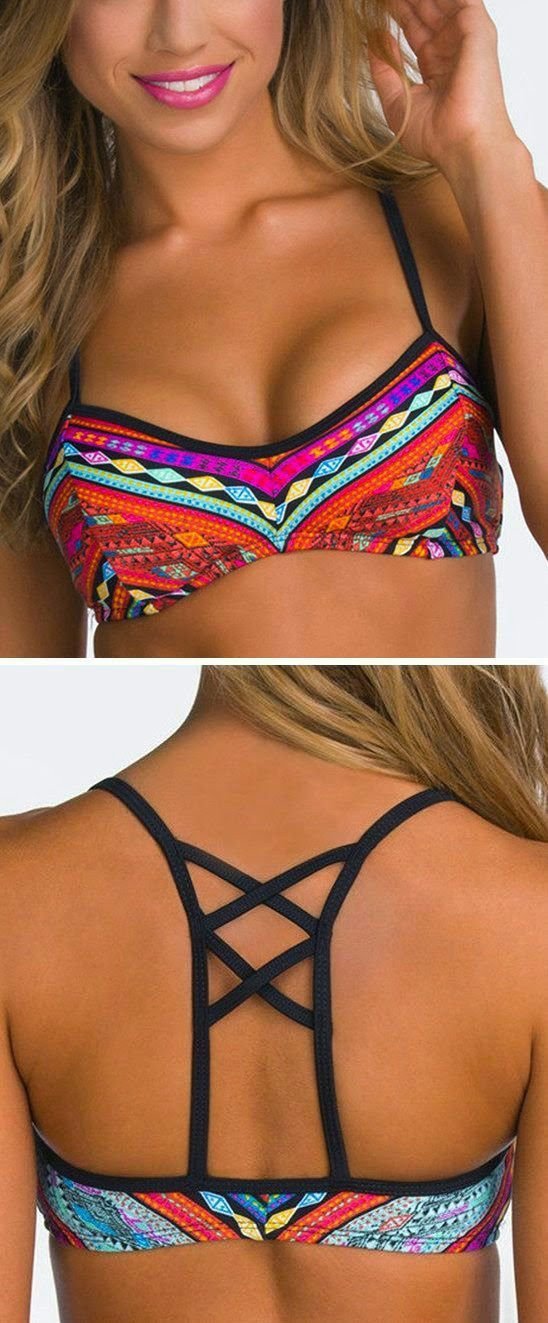 Via Summer Bikini 2014 - Bilder ...
This aztec print paired with the different back style is so gorgeous for spring break.
19

Watercolor Dress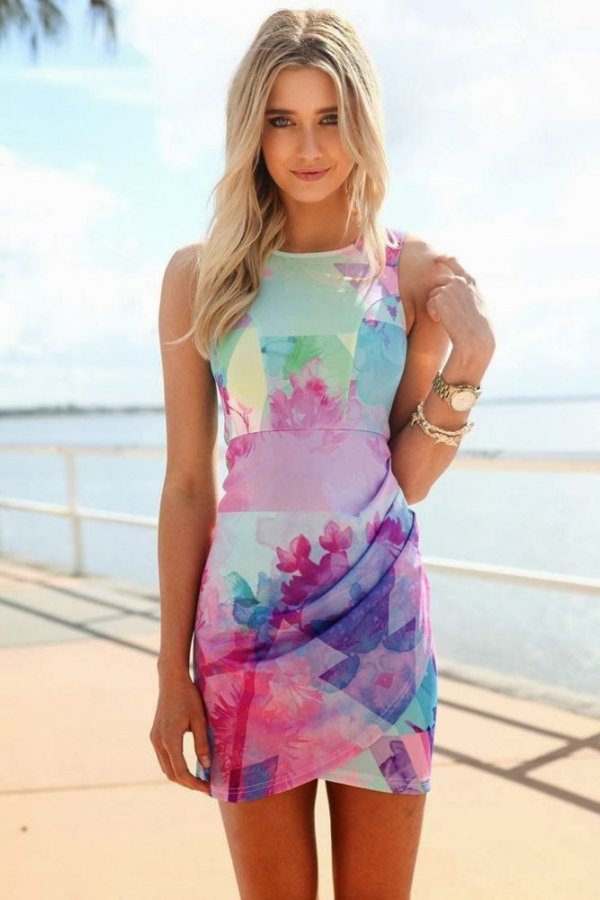 Via Wedding Guest Dress Code Etiquette ...
This watercolor dress is tight enough to wear on a night out, but it's also beautiful for a simple day spent shopping!
20

White Drawstring Lace Shorts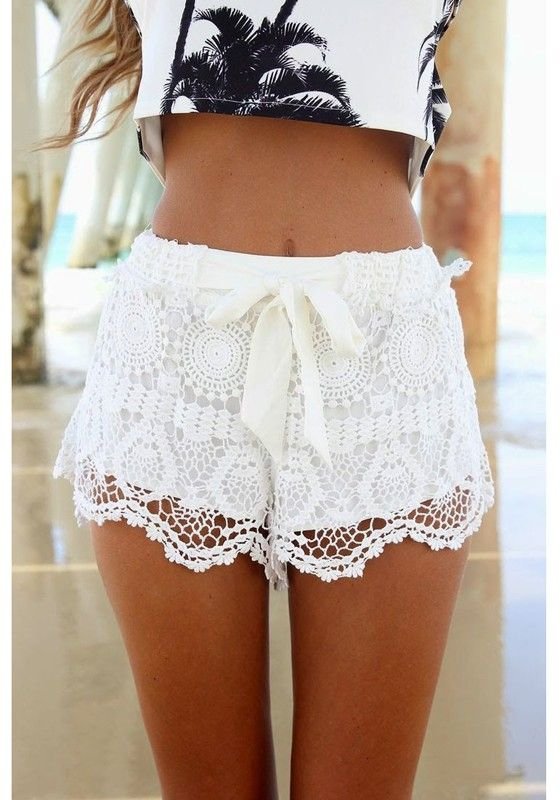 Via White Plain Drawstring Bow Wavy ...
These lace shorts are so beautiful for spring break!
21

Crochet Halter Top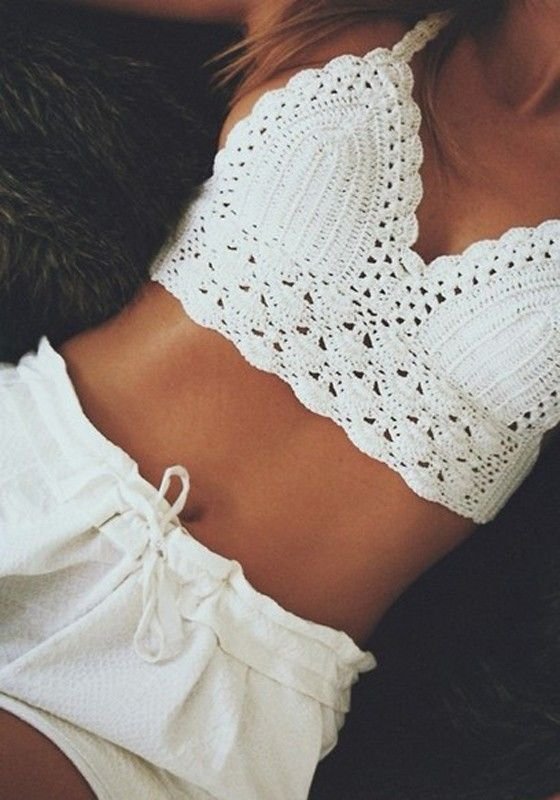 Via White Plain Hollow-out Tie Back ...
This top is the quintessential spring break top in my mind!
22

Crochet Shawl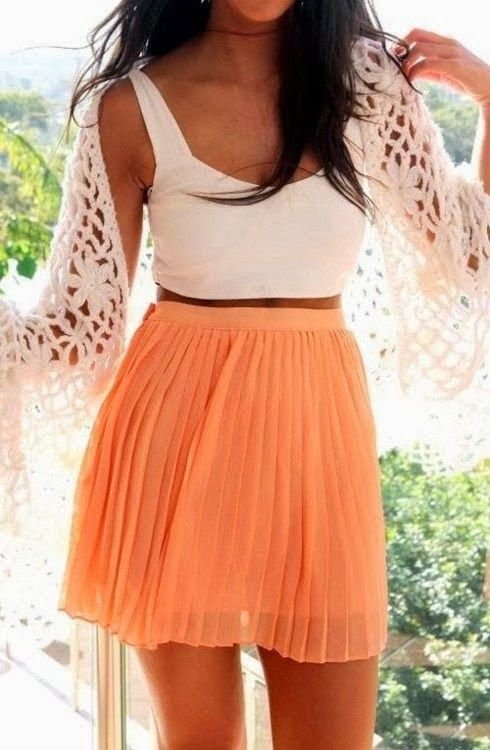 Via How to Dress for Point ...
I think this crochet shawl adds the perfect beach element to an already beautiful look!
23

Cream Bohemian Dress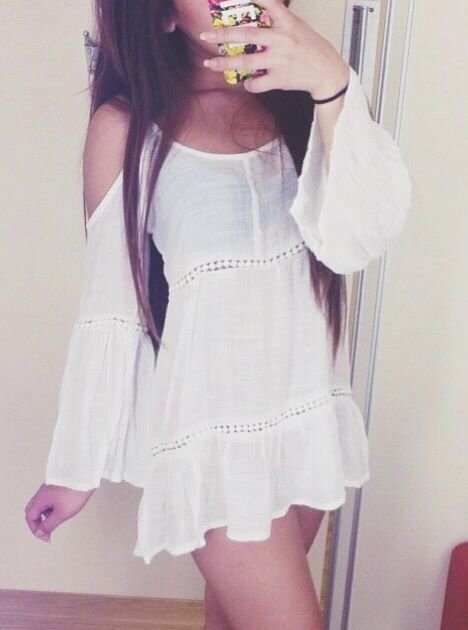 Via BOHEMIAN DRESS on The Hunt
This carefree dress is so perfect for those lazy beach days!
24

Chic Black Dress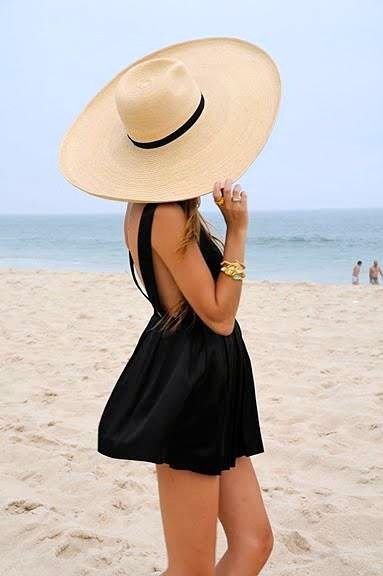 Via blogg.veckorevyn.com
While we can't see much of this dress, pairing it with this huge hat is so perfect for a chic look!
25

Crochet Skirt and Backless Top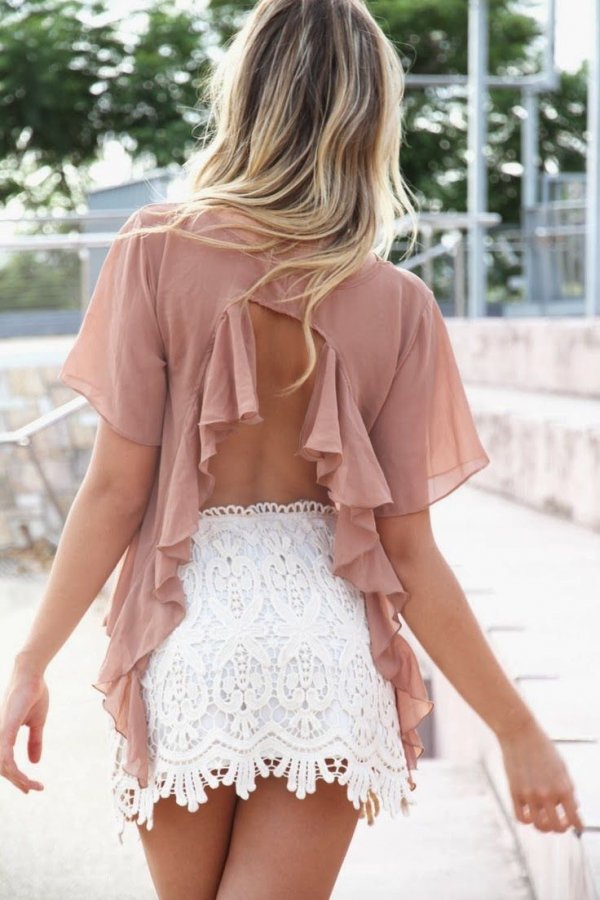 Via Spring break shirt...I think yes. ...
Accentuate this gorgeous skirt with a backless shirt!
What are your favorite looks from this list? Will you recreate any of them? Let me know in the comments!
Please rate this article