5 Items Every Girl Needs in Her Closet to Avoid "I Don't Know What to Wear" Days ...
By Ducci
There are some classic items every girl needs in her closet to avoid those "I have nothing to wear" days. Just like every girl on this earth, there are days when I just don't know what to wear. It seems like everything I own fits me wrong and it's just not the look I am going for. If you're wondering what the items every girl needs in her closet are, you're in the right place. I discovered them the hard way so you don't really have to. Of course that doesn't mean you will never have those days anymore but you will certainly have less of them.
---
1

PLAIN LOOSE WHITE T-SHIRT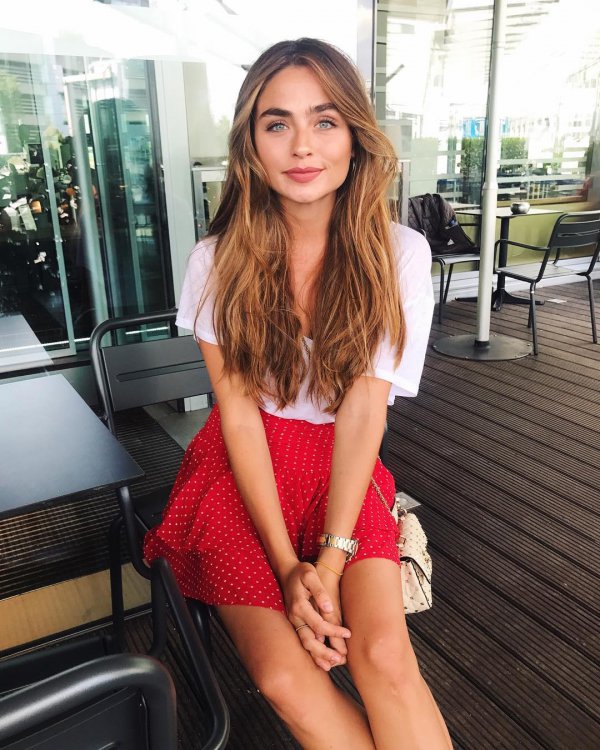 A plain white tee is simply one of the best items you need in your closet. You can never, and I mean never, ever go wrong with a plain loose white T-shirt. A white T-shirt will complement whatever bottom you're wearing, whether it's solid or a wild colored pattern. You can never be criticized for wearing a plain white t-shirt. And a little FYI - men just find it sexy when a women wears a white t-shirt that just allows her features to pop straight out of her sexy body.
---
2

BLACK LEATHER JACKET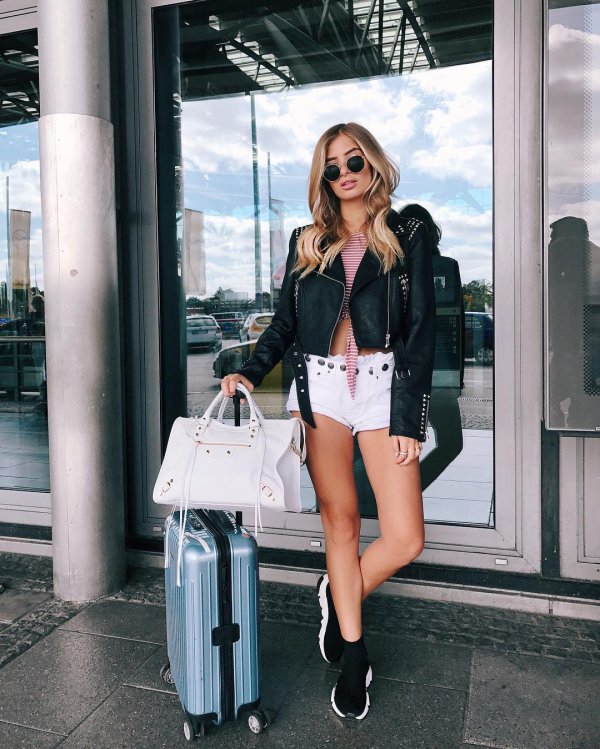 It doesn't really matter if it's real or not cause who gives a fuck about real leather, right. Adding a black leather jacket to your wardrobe not only give you tons of options but it also improves your style, since jackets are so trending right now. Celebrities like Rihanna , Ariana Grande, Kim K and many much more are all over the media with their killer leather jackets. It works for them and it can for you too.
Trendinig Stories
More Stories ...
3

BLACK JEANS or LEGGINGS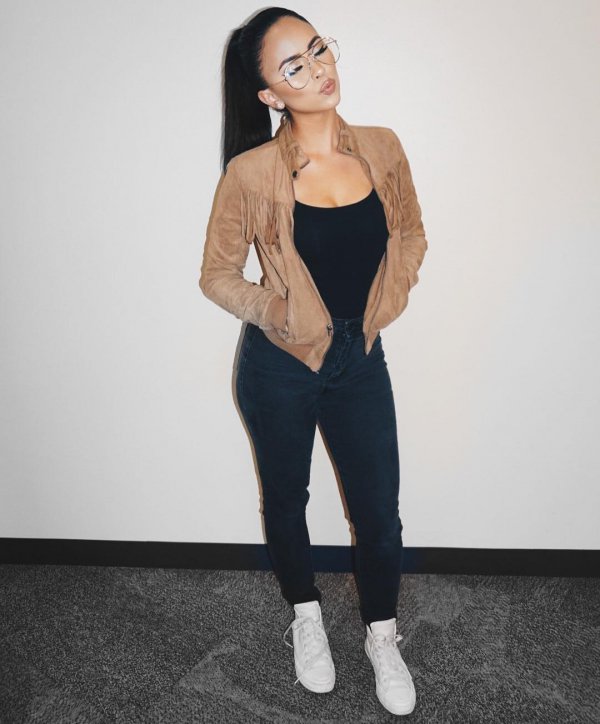 First of all girl, if you don't have a pair of black leggings in your closet...... like WTF! I am shaking my head. Leggings and black pants are basic things you should have in your closet to save you any day. Simple as that. I don't think I need to go into details, except to say that you can wear anything with black and look hot.
---
4

SUNGLASSES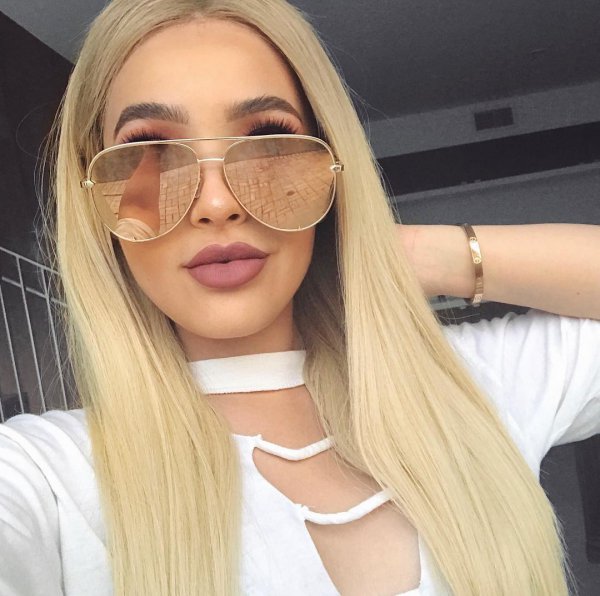 You wanna go pick some things up from the drug store, but you really don't feel like doing your makeup. You've been up all night, the bags under your eyes are screaming for help. You throw on a white baggy t-shirt and your black pants. Of course, you gotta wear that leather jacket cause you know you never look bad with it on, then you pull your hair up in a messy bun and throw them shades on and BAM, you look like a million bucks.
---
5

PLAIN BLACK TENNIS SHOES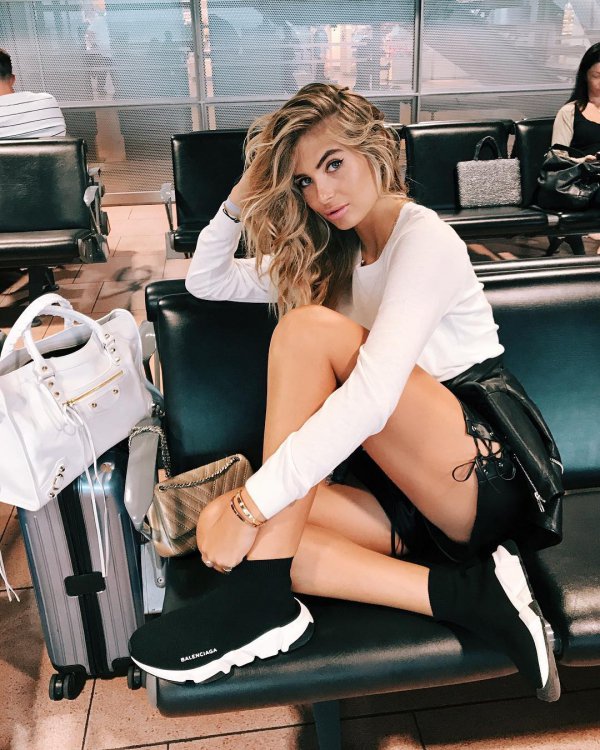 One of my graduation gifts was a pair of black Gucci tennis shoes. Get a plain black pair of cute tennis shoes and put them at the bottom of your closet. You can never go wrong with them, as far as casual wear goes. It can be your craziest day and you will still casually look good when you slip into your black tennis shoes and any casual outfit that goes with.
---
Comments
Popular
Related
Recent