We pay attention to the clothes that they wear on the runways but now it's increasingly common for us to take notice of the models' off duty style as well. No sooner are they off the runways than they're once again being snapped by street style photographers who can't get enough of their off duty style. It seems like a clothes horse's work is never done and being impeccably dressed is a 24/7 job for a model. And there are some models who consistently hit the nail on the head, style-wise. Take a look at these models' off duty style that we can't seem to get enough of.
---
1

Jourdan Dunn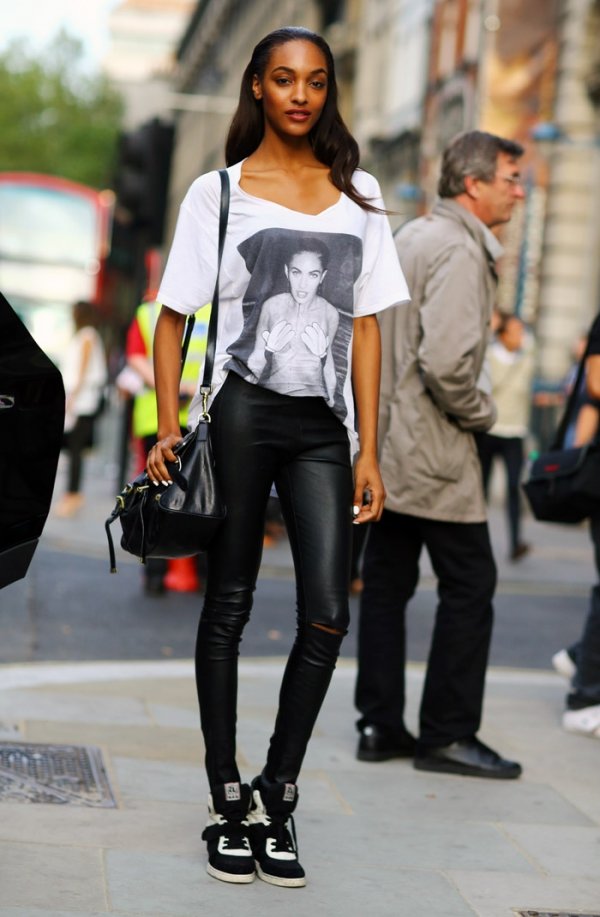 Kicking of our list of models' off duty style is Jourdan Dunn. While the term "model off duty" might have you thinking of casually disheveled looks, Jourdan's style is anything but. Even her most casual outfits seem to have an overall polished effect. She manages to mix classic and trend based pieces, which make her off duty style one worth noticing.
---
2

Cara Delevingne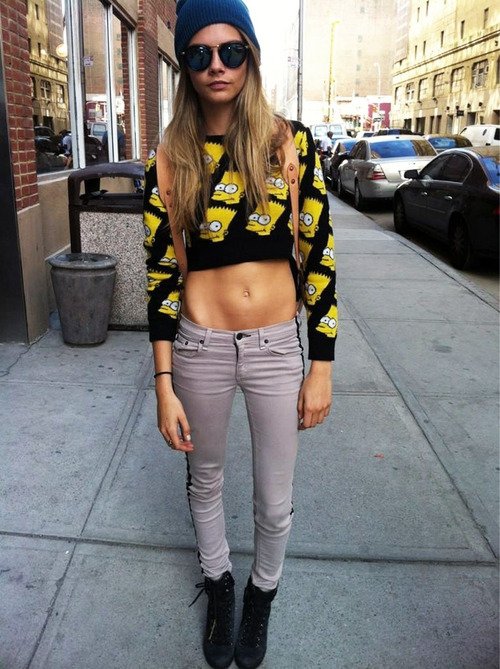 Her outfits might be high fashion on the runways but when she's off the clock Cara Delevingne's outfits are strictly streetwear. Her off duty outfits have a relaxed edge and they always look comfortable to boot. She's not afraid to rock a print or two and she's hardly ever without a funky beanie or hat to top off her outfits.
---
3

Hanne Gaby Odiele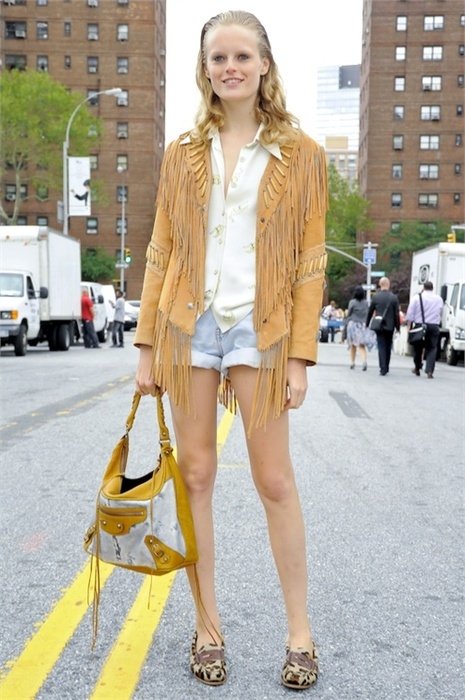 Hanne Gaby Odiele's personal style is one that's quite fashion-forward. She's not afraid of pushing boundaries and her off-duty outfits are a mix of utilitarian dressing and quirky off-beat looks. She's one of those people that has the ability to make an eclectic mish-mash of trends look effortlessly put together.
---
4

Miranda Kerr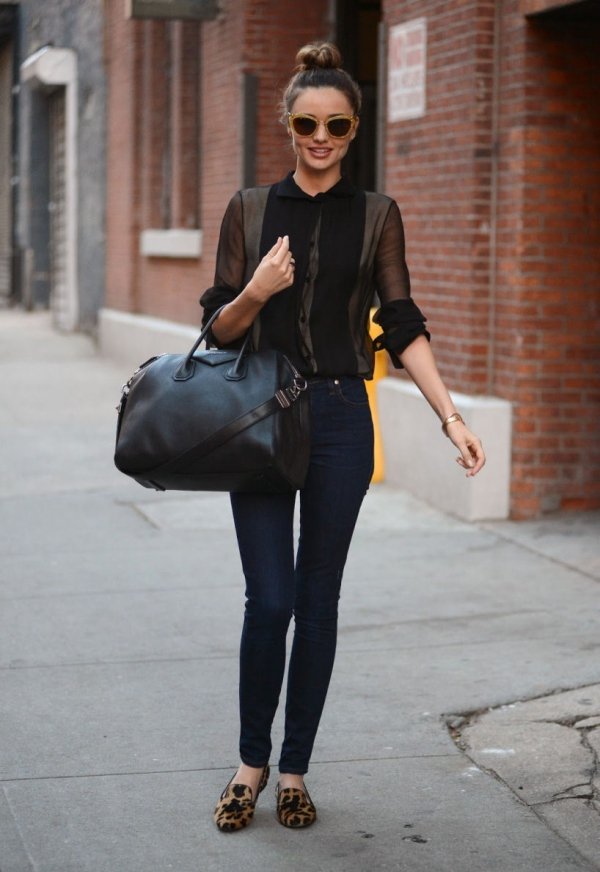 As a former Victoria's Secret Angel, she's used to getting around in barely any clothing at all. However, Miranda Kerr has become quite the off duty style icon. Her outfits are always smart and polished, whether she be wearing leather pants and a blouse or a fitted pencil dress. Her style is contemporary with a distinctly feminine flair.
---
5

Liu Wen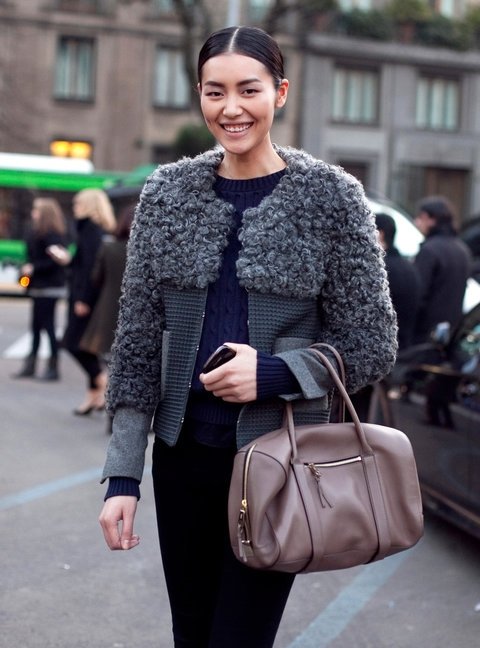 If there's one word to describe Liu Wen's off duty style it would be 'sleek.' Think smart trousers, collared shirts, flat shoes, and roomy tote bags for a day of travelling between shows. Her outfits are the kind of ones that you could easily try recreating with items you may already own. Who needs attention-grabbing accessories when you know how to rock the basics? Liu Wen's outfits are understated style at its best.
---
6

Karlie Kloss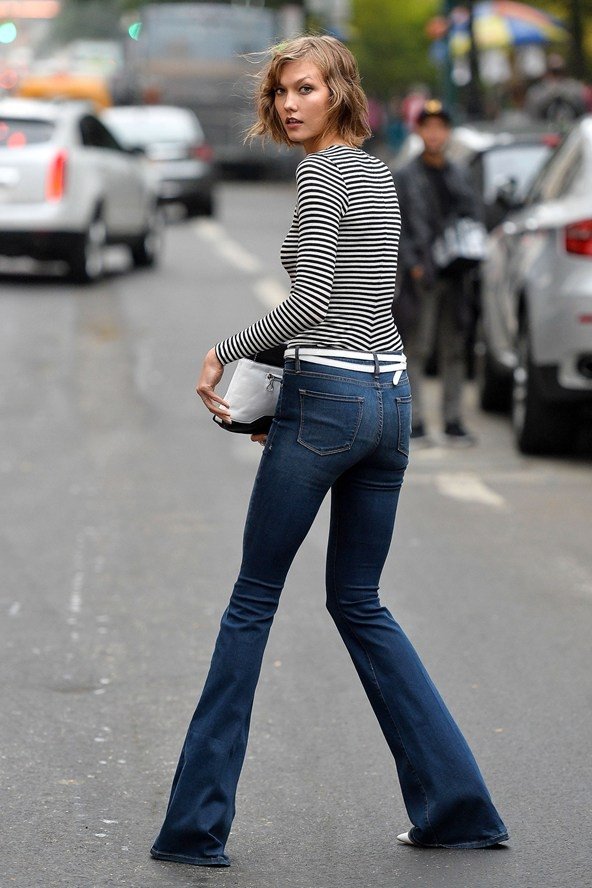 She's a chameleon on the catwalk but when she's off duty Karlie Kloss's outfits are usually relaxed and feminine. You're just as likely to find her wearing elegant and sophisticated dresses as you would skinny jeans and a t-shirt.
---
7

Jess Hart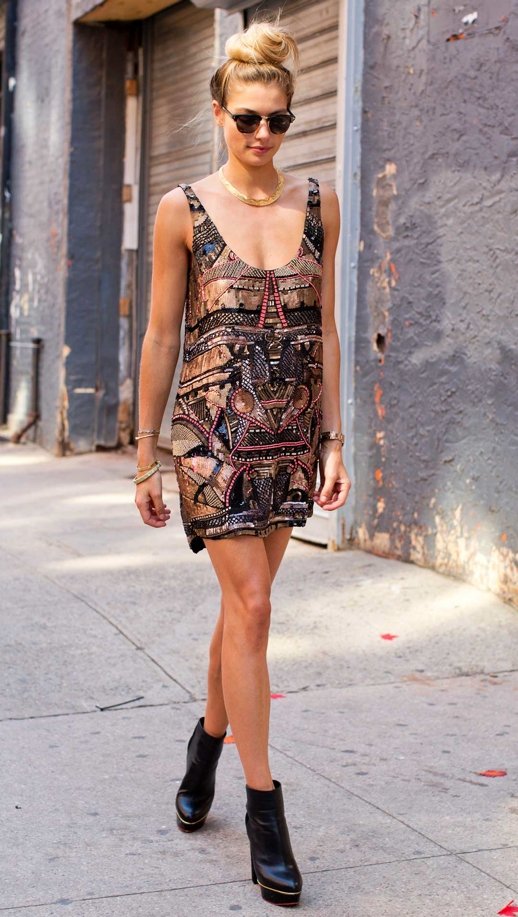 She might not be the biggest model name but if you're familiar with street style blogs then you probably would have spotted this Australian model's face already. Her style is fresh and varied so her off duty style is always of interest. She can just as easily rock an edgy leather look as she can a floaty boho dress or tailored blazer and trousers.
---
8

Rosie Huntington-Whiteley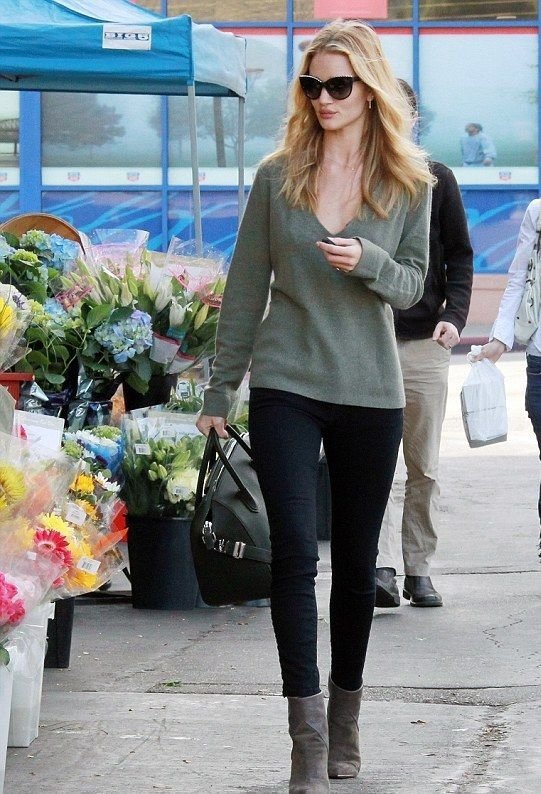 Rosie Huntington-Whiteley's off duty style has a boho edge to it. While she's usually snapped wearing the model uniform of skinny jeans and a leather jacket, they're not without bohemian touches. She's been known to sport a retro-inspired print.
---
9

Kate Moss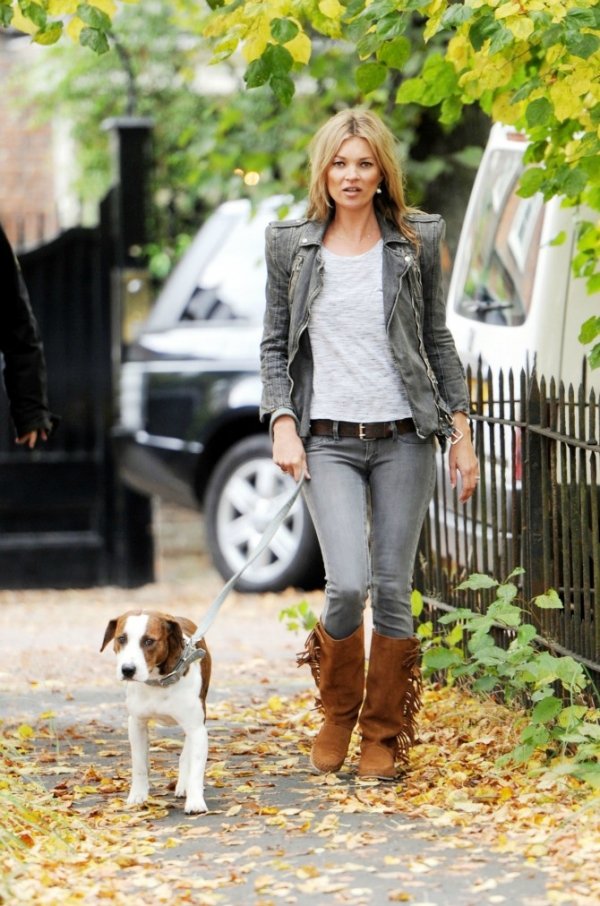 Kate Moss is the quintessential icon of model off duty style and no list would be complete without her. She's constantly snapped not only by street style photographers but the paparazzi as well. As a result there's no shortage of images of her off duty outfits. Her signature look typically consists of skinny jeans and a mix of designer and vintage buys. Throw in a leopard print coat and a floppy fedora and you've got yourself a signature Mossy outfit.
Sure, they might have access to designer goodies but you'll also find that models aren't beyond wearing thrift and chain store buys. Their style is certainly more accessible than the street style snaps we get of fashion editors. Whose model off duty style do you like best?
More
Comments
Popular
Recent