Sometimes I find myself getting lost in the wardrobes of fashionable TV characters rather than following the story line or plot. Who could blame me when so many iconic characters are still setting the stage for today's fashion trends? Television shows are an excellent place to find style inspiration and discover new brands. Check out my list of some of the most fashionable TV characters and see if you can take a page from their look book!
---
1

Carrie Bradshaw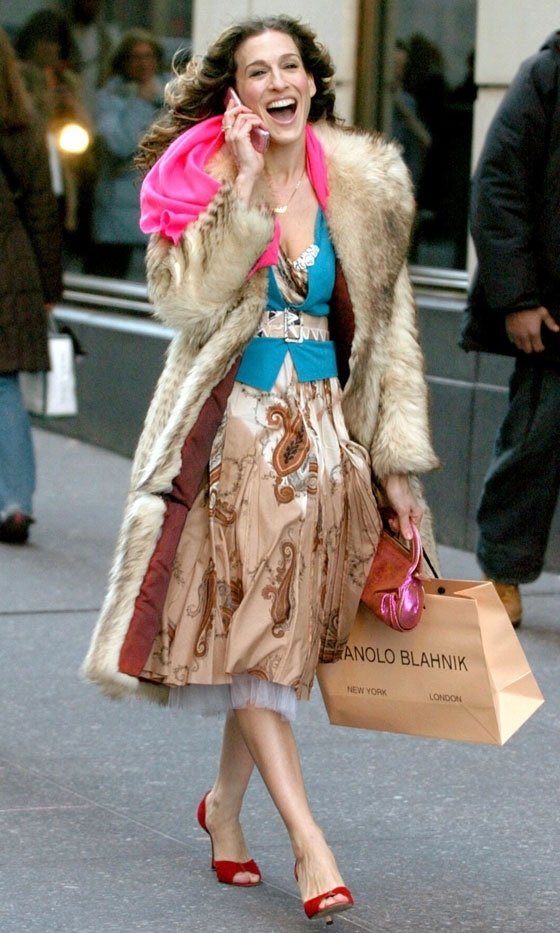 When creating a list of fashionable TV characters, this one's a given. Sex and the City is a fashion goldmine, and while some of their outfits have been a bit outlandish at times, the fashion risks that the women take are totally edgy and sexy. Carrie takes the cake when it comes to unique city fashion. This girl can totally pull off a tutu and a beater like it's nothing.
---
2

Blair Waldorf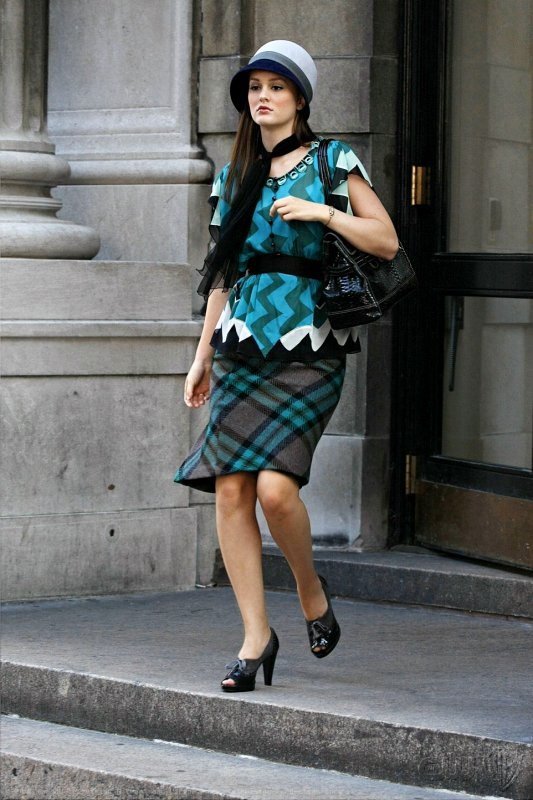 Yet another NYC fashionista, Blair has the preppy-chic look down to a tee. She always looks so put-together and her expensive taste is completely evident. Although her behavior may not always be classy, her taste in clothes is a class-act.
---
3

Serena Van Der Woodsen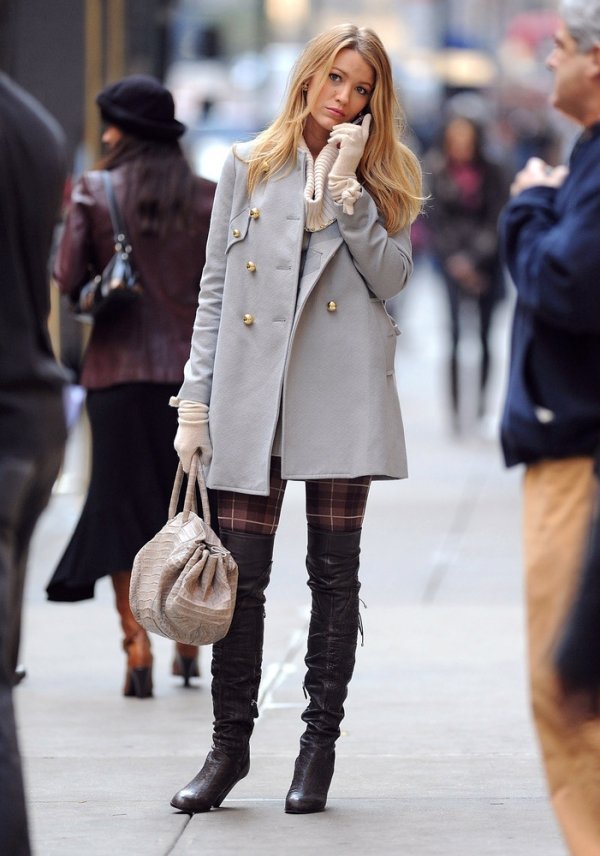 Of course I had to put the other infamous Gossip Girl on this list, but for different reasons than Blair. Serena's style is more that of NYC street-style. She's still classy, but more relaxed and relatable.
---
4

Olivia Pope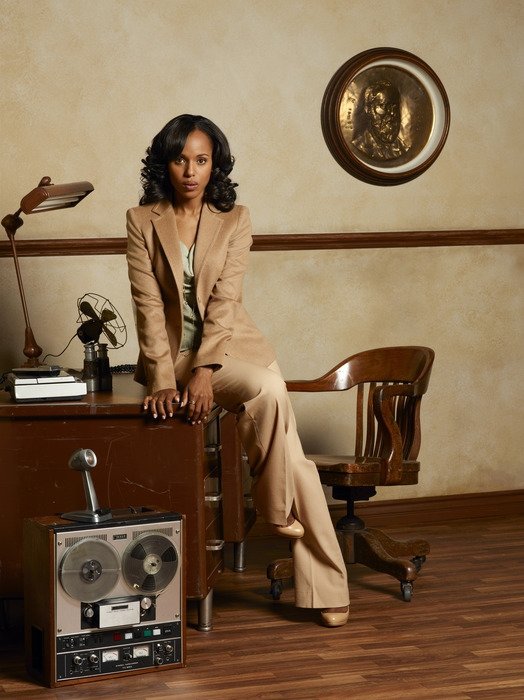 Although I haven't started the Scandal series myself yet, I couldn't help but notice the frenzy that Olivia Pope has sent her viewers into—and I'm not just talking about her shocking character, but her knack for style. A saavy businesswoman, Olivia always looks elegant and sophisticated. She tends to stick mostly to tailored suits, trench coats, and the occasional tasteful shift dress.
---
5

Amanda Clarke… or Should I Say Emily Thorne?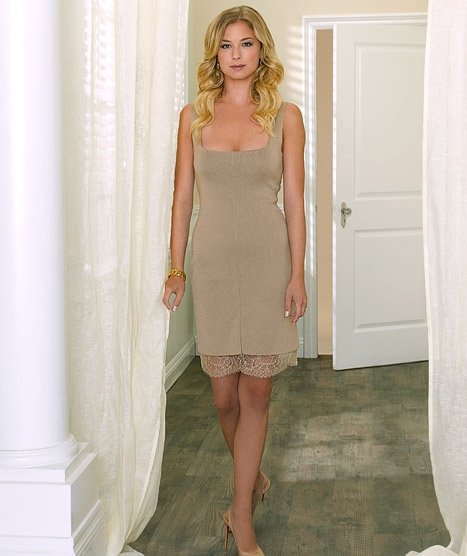 OK, the character played by Emily van Camp in Revenge, regardless of whether you consider her Emily or Amanda, has amazing style. Granted she's filthy rich and can afford a top-knotch closet, but often times she's dressed very casually and like the girl-next-door (pun intended). I'm a huge fan of the Revenge series and love the wardrobe of just about every character—they all rock Hamptonite style so well.
---
6

Gabrielle Solis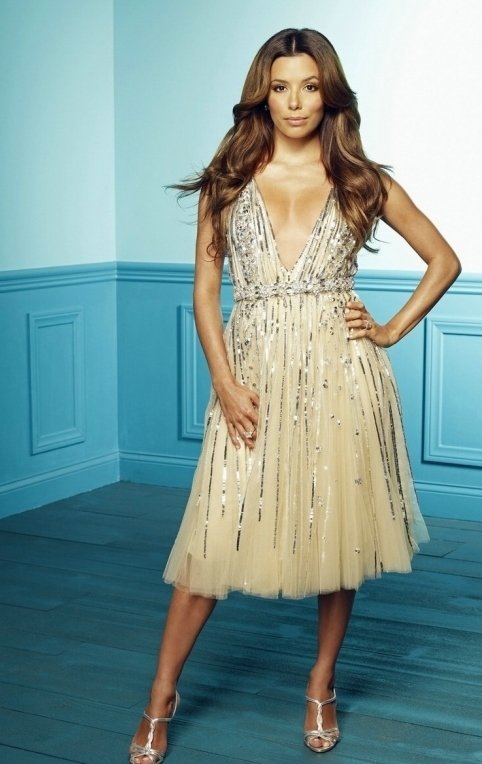 Oh come on, I had to include this character in my list of fashionable TV characters. Eva Longoria came on the scene and captivated men and women alike with her impossibly fit figure and super-sexy wardrobe. Gabby totally knew how to get what she wanted and was hands-down the most fashionable housewife. Sure, in the later episodes her style started going down the drain for the sake of the plot, but we always remember those incredible form-fitting dresses and her amazing shoe collection.
---
7

Ashley Davenport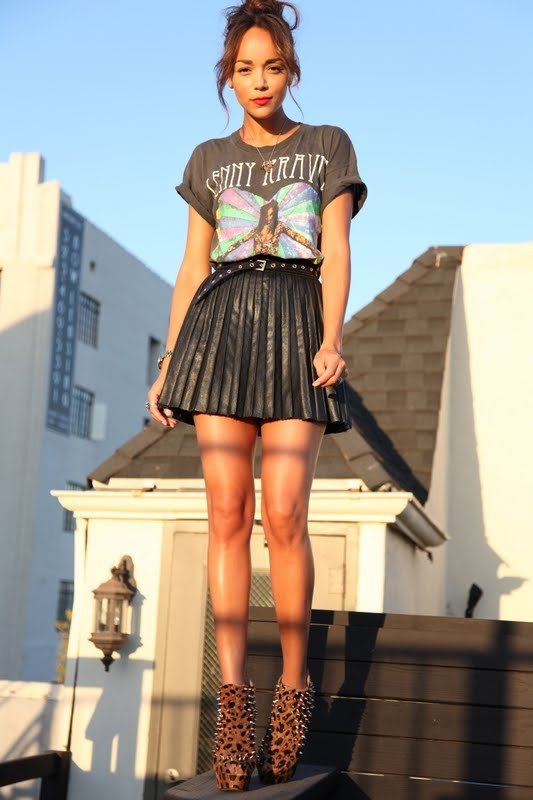 Yet another Revenge character with flawless style is the ever-controversial Miss Davenport. Ashley often sports a full mini-skirt with a tucked-in fitted blouse and mean pair of pumps. Her dress lines may be cut a bit high for the classy Hampton soirees she plans, but if you have legs for days like this girl, you might as well flaunt what you've got!
It's so fun to watch and see what TV show characters are wearing each episode and put your own spin to it in your everyday outfits. The above characters have definitely raised the bar in television and real world fashion. Even if you aren't a wealthy city socialite or the heir to a hefty sum of money like some of these characters, you can still use their style as a guide to the look-for-less. There are surely a ton of television characters that have awesome wardrobes that I'm sure I did not include, so please share some of your favorites in the comments!
More
---
Comments
Popular
Recent