If you're like me, then you're constantly scouring Pinterest for Olivia Palermo's best looks to try and copy. She's a total style icon and always manages to look classy. Olivia came to be in the public eye after appearing on The City, but she also comes from a family with mucho dinero. Her socialite status attributes to her knack for fashion and impeccable taste. Even if you don't have the pocketbook to support a wardrobe like hers, check out some of Olivia Palermo's best looks and get inspired to re-create her look for less!
---
1

Casual Chic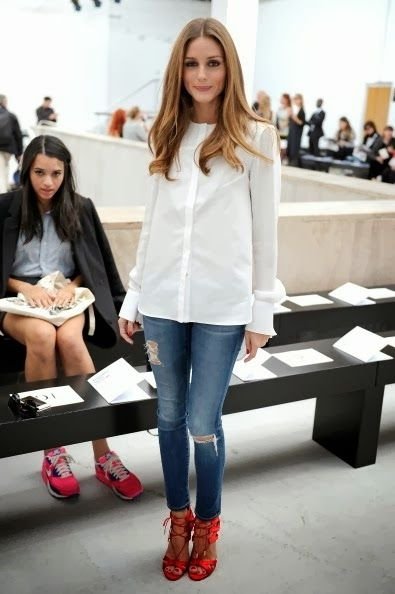 One of Olivia Palermo's best looks is also one of her simplest. Olivia is often seen sporting rich textures, prints, and furs, but this look is a refreshing change from her usual trends. I love the look of distressed denim with dressier items, and these jeans look perfect juxtaposed with her feminine white blouse and sexy red lace-up heels.
2

Radiant in Retro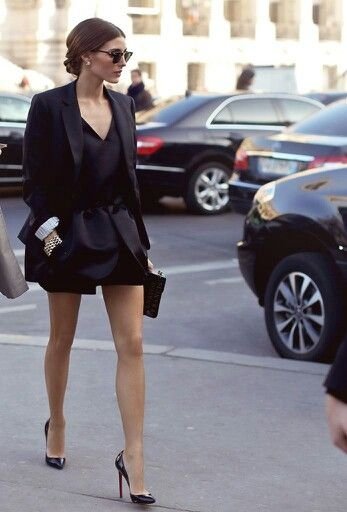 Olivia looks like a classic Hollywood icon from the '60s in this outfit and wears it incredibly well. Here she has on a black silk romper and black blazer with cuffed sleeves. Her classic black Louboutins and simple black clutch are the perfect accent to this look. Finally, a sleek middle-part, low chignon, and minimalist jewelry give her the look of a modern day Audrey Hepburn.
---
3

Photoshoot Fresh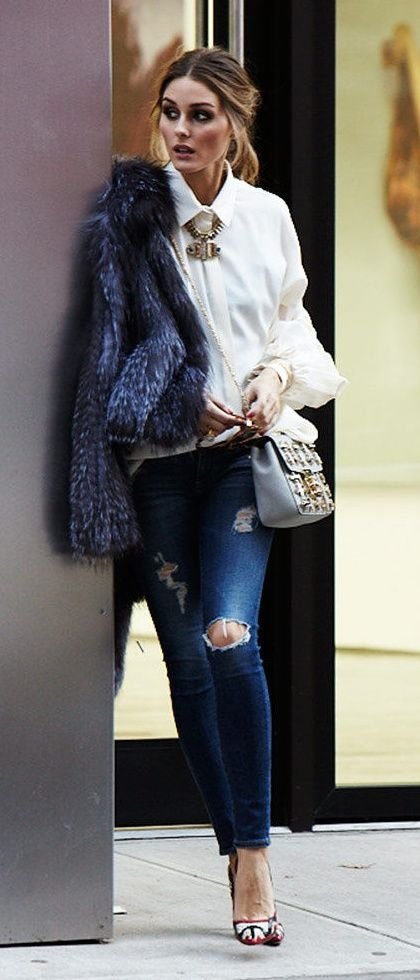 This look is fresh off the pages of a magazine. Again, Olivia so effortlessly pulls off distressed jeans as an accent to her otherwise ritzy outfit. I'm definitely not a proponent of fur, so this look would be best worn with faux. In any event, her white blouse buttoned all the way with a chunky statement necklace and open-toed shoes (with a perfect pedicure to boot!) are incredible touches to this glam-relaxed (glamlaxed? I'll keep working on it…) ensemble.
---
4

White Hot

Where to even begin with this outfit? First of all, it's almost as if Ray Ban's were made for Olivia. She always rocks them so flawlessly and they complement her face shape to a tee. This asymmetric belted white dress looks absolutely stunning, especially with her oversized statement necklaces and tan suede open-toed booties. Finished off with a unique crochet bag, this outfit gets an A+.
---
5

Botanical Beauty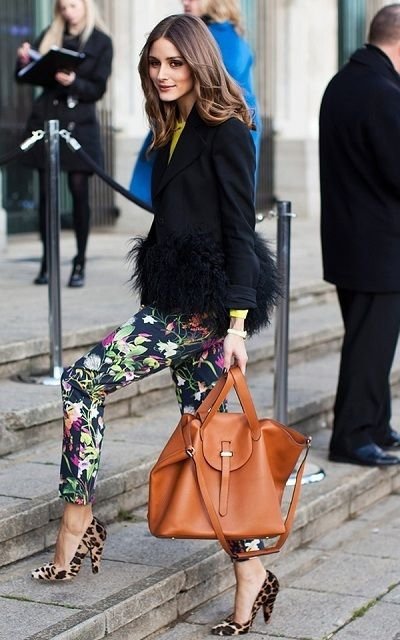 I'm completely in love with floral print pants for spring, and this look complements the bloomy style perfectly. Olivia has paired this floral print with some leopard pumps—an unexpected duo that plays off each other very well. Her bright yellow shirt pairs perfectly with the yellow in her pants, yet is subdued by this fun and flirty black jacket. Throw in an oversized brown leather bag and this look's a keeper!
---
6

Nautical Glam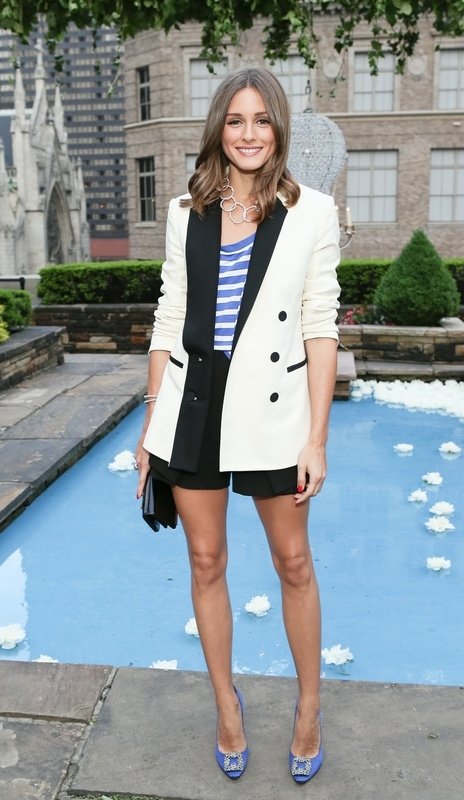 Olivia shows off her gorgeous legs in this fun mix of tailored shorts and a blazer. Her blue and white striped shirt adds a nautical feel to the outfit, and these baby blue heels are an adorable accent.
---
7

Pretty in Plaid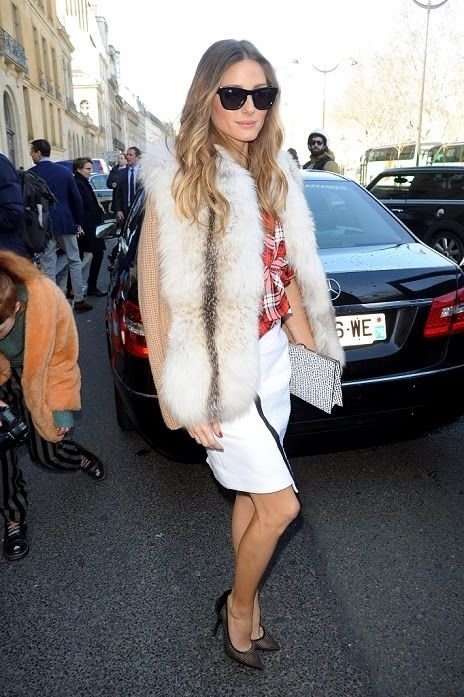 Another outfit that would be best with faux is this awesome juxtaposition of plaid with fur and an asymmetric-hem pencil skirt. There are so many different textures and prints happening in this outfit, but somehow (of course, because it's Olivia Palermo…) the outfit works.
Olivia seems to stick to many staple pieces like well-fitting blazers, distressed jeans, solid pointed-toe pumps, and tailored trousers and skirts. To achieve Olivia's New York socialite look, invest in a few of these pieces and put your own spin on them with your favorite jewelry and accent pieces. You don't need to be a wealthy city-dweller to get Olivia's style—spend money on pieces that you know will last and that can be worn with a lot of different outfits, but save on the basic tops, blouses, and chunky jewelry (think Forever 21 and H&M!). Do you have any tips for achieving Olivia's look? Please share!
---
Comments
Popular
Related
Recent