Fashion bralet styles this season range from the lingerie-looking to sportier inspired designs. With the spring-summer season meaning an increase in looser fitting and sheer clothing, fashion bralets are ideal if you don't want your normal daggy bra showing underneath. Wearing bralets can also add an element of cheek to your outfit. Take a look at a few trendy fashion bralets below.
---
1

Topshop Lace Crop Fashion Bralet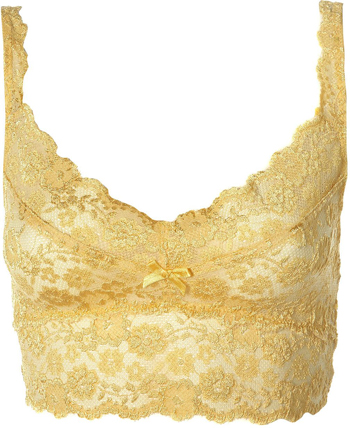 Price: $32.00 at us.topshop.com
This fashion bralet is very much in the style of your typical lingerie pieces. It is made from lace and comes in a summery yellow colour. Give this season's sporty chic trend a feminine twist by wearing this lacy bralet under a drop sleeve tank.
---
2

Topshop Neoprene Crop Bralet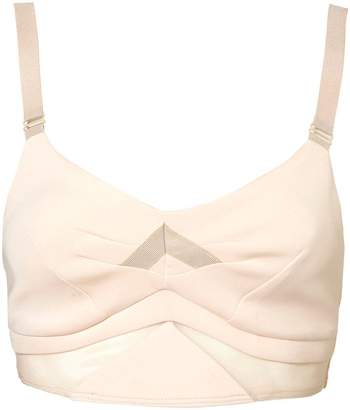 Price: $32.00 at us.topshop.com
Neoprene has been having a bit of a buzz moment lately, thanks in part to recent surf and sport trends. This fashionable bralet comes in a nude colour and features thick straps, ruched ront, and hook and eye fastenings at the back. A nude bralet like this ideal if you're after something a bit more understated.
3

Topshop Hawaiian Print Fashion Bralet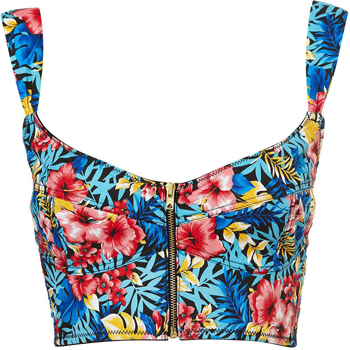 Price: $50.00 at us.topshop.com
Hawaiian prints are making a comeback, but in a range of different forms. This fashion bralet comes in a colourful Hawaiian print which would be perfect for summer. If you're game, work the cropped aspect and wear it alone with a high waisted skirt.
---
4

3.1 Phillip Lim Initials Classic Bralet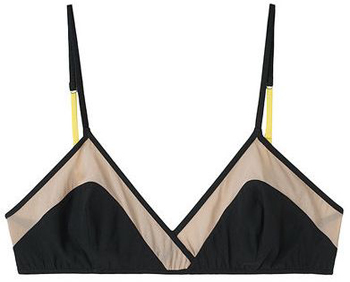 Price: $95.00 at lagarconne.com
This bralet has certain feel of sportiness to it. However, it's made from a delicate silk charmeuse and features chiffon trim. It's the kind of bralet you'd wear if you're only showing a bit of strap or fabric peeking out from under a top. This bralet doesn't offer much in terms of support, so it's probably better suited to those with smaller busts.
---
5

Dolce & Gabbana Floral Underwired Bralet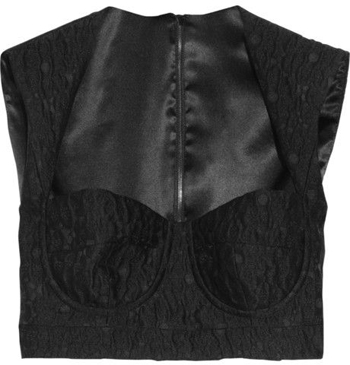 Price: $725.00 at net-a-porter.com
This fashion bralet is more designed to be worn as a top, rather than an undergarment. And at over $700 I'd definitely want to be able to show it off! It would look great worn with a nude skirt and ankle strap heels.
---
6

Topshop Broderie Anglaise Top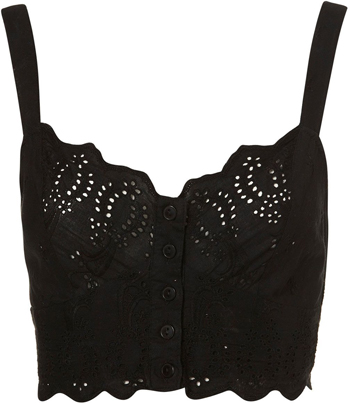 Price: $48.00 at us.topshop.com
So the previous top was definitely a budget breaker. Luckily, there are more affordable alternatives out there. Like this broderie anglaise bralet from Topshop. It's all about the bare midriff this spring-summer, so team this bralet with a printed skirt and cute shoes.
---
7

Dolce & Gabbana Fashion Bralet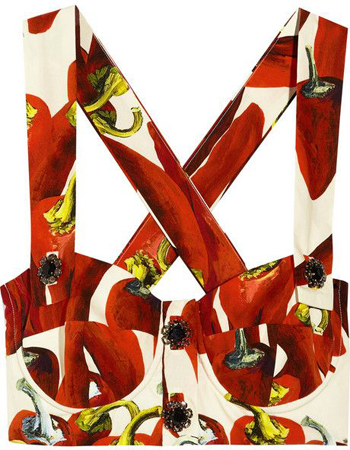 Price: $1000.00 at net-a-porter.com
What's the most you would pay for a fashion bralet? Definitely not $1000.00, I'm assuming. But still, you've got to give D&G credit for coming up with a really show stopping design.
---
8

Modcloth Black Bralet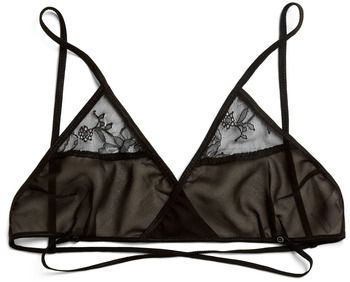 Price: $49.99 at modcloth.com
Sheer lacy bralets like this one aren't necessarily the most practical, but they would make a sweet addition to any lingerie collection. Some things are best kept secret and for our own enjoyment, so wear this lacy bralet under your favourite outfits as a treat to yourself.
What makes bralets different from normal bras is that they are longer-lined and are generally designed with the idea that they'll be seen in mind. The fashion bralet is ideal for wearing under low cut, sheer, or loose fitting tops. What do you think of these fashion bralets?
Top Image Source: weheartit.com
---
Comments
Popular
Related
Recent