When you're shopping for winter, do you think about getting the best jacket for your body type? My decision making process when it came to buying a jacket consisted of whether it was cute and if the price was right. Boy was I wrong. Buying a jacket requires some thought since you'll most likely be wearing it for most of the season, you'll drop some dough on it and you want it to look good on you. If you've never thought about finding the best jacket for your body type, try following some of these helpful pointers the next time you go shopping. I think you'll love the results!
1

Lifestyle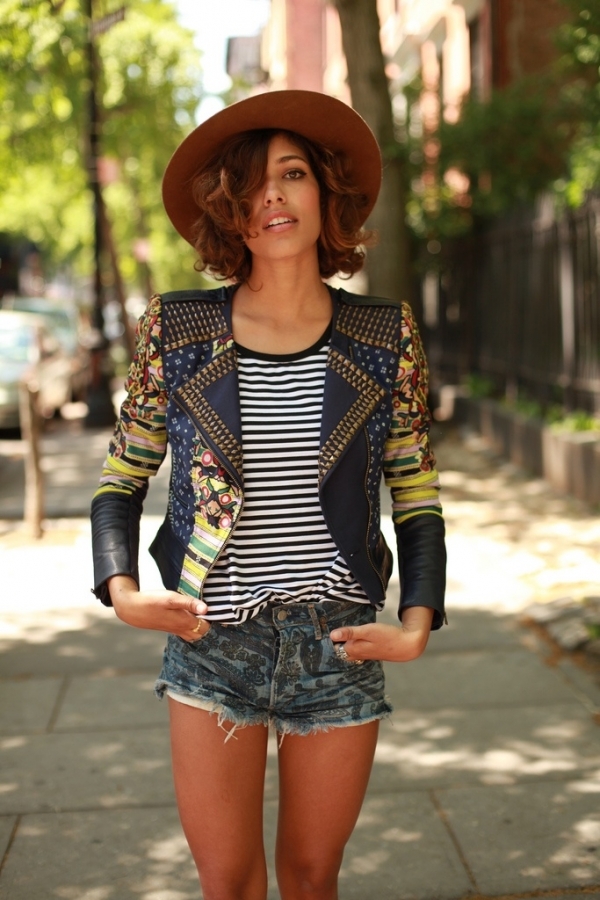 When you're searching for the best jacket for your body type, don't forget to think about your lifestyle. No matter how cute the coat, why buy something that doesn't suit your needs. If you're constantly outdoors in the cold and you buy a belted trench, it's not going to be very functional and you'll only wear it on rare occasions. Even if you have different jackets for different occasions, keeping your lifestyle in mind will ensure that your purchase will be well worn.
2

Figure out Your Body Type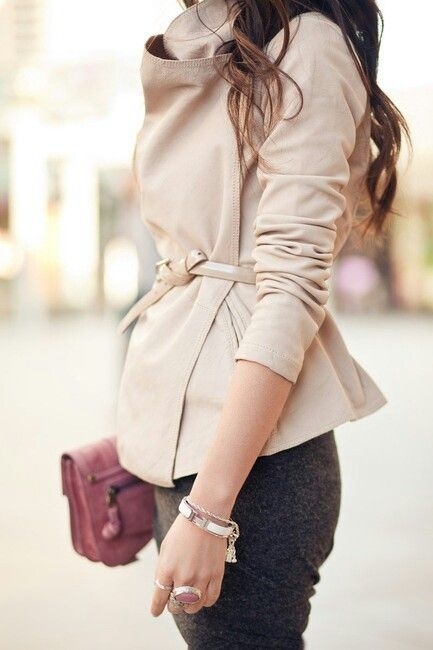 Most people are well aware of their particular body type, but I don't want to assume anything. Before I get into buying a jacket for your body type, I wanted to make sure you had an accurate idea of what your body shape is and what to look for. Sometimes we think we have a certain body shape whereas others will say it's another. shopyourshape.com has helpful guides on determining your body shape. You can enter your measurements and use the body shape calculator. If you don't have your measurements, you can use their simple guide.
3

Hourglass Shapes
The first body shape we'll discuss is a curvy type. You don't want to get a jacket that's going to hide all your sexy curves, show it off! Look for jackets that cinch at the waist to show off your small span. You can opt for something belted or something straight that's a little fitted. You don't want to get something overly fitted or full which can look bulky. Avoid jackets that are boxy or rectangular.
4

Inverted Triangle or Apple Shapes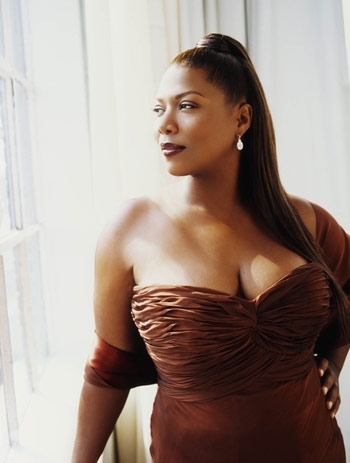 Inverted triangle or apple shapes look great in empire waist coats, a belted trench or even a cape. All of these options are fun and flattering to your shape. You want to look for something that defines your waist and helps elongate your torso. You also want to make sure the jacket hits your waistline around your upper or mid-thigh. Avoid anything too short, puffy or double-breasted as it add too much volume to your midsection.
5

Petite Shapes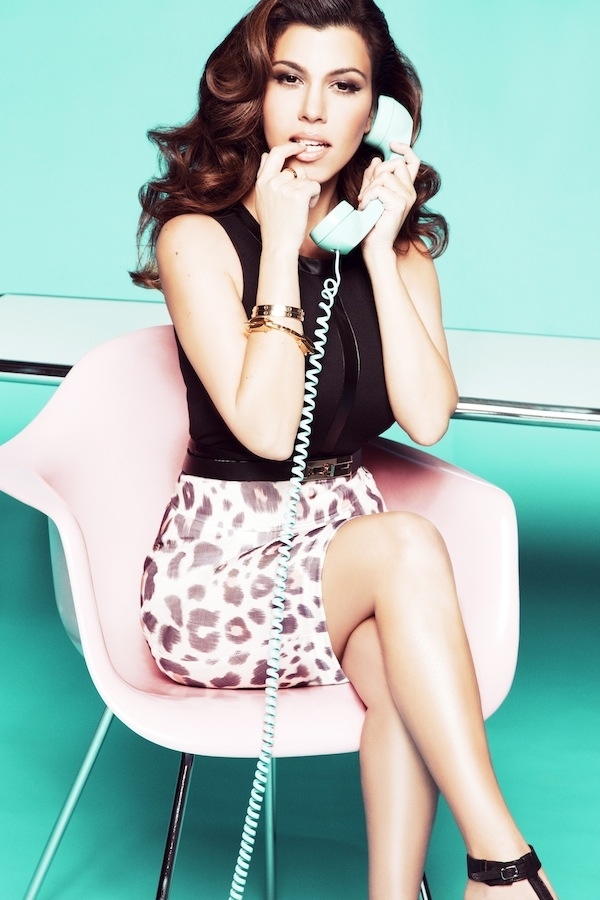 Pretty, petite body shapes will want to look for a jacket that will help elongate their body. Anything too voluminous can overwhelm your petite frame. The same goes for double-breasted coats or long coats. Go for styles that are cropped or knee-length as they will complement your body type. Also, don't forget to look for coats in the petite section, they'll fit your frame much better than jackets designed for "average" sizes.
6

Rectangular or Boy Shapes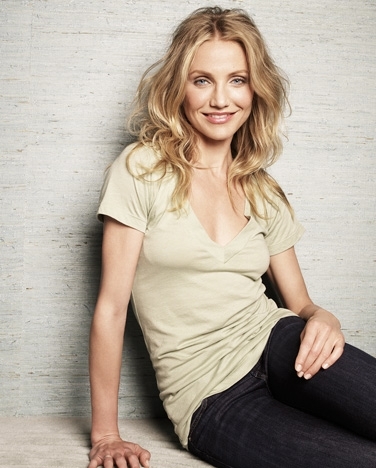 If you're looking to add some curves to your frame, your best bet will be tailored coats that are cinched at the waist. You can try a belted or drawstring waist jacket or something that plays up your favorite features like details that draws attention to your chest or hips. Avoid styles that are bulky or double-breasted type jackets. These types can accentuate a boyish build and look overly bulky.
7

Pear or Triangular Shapes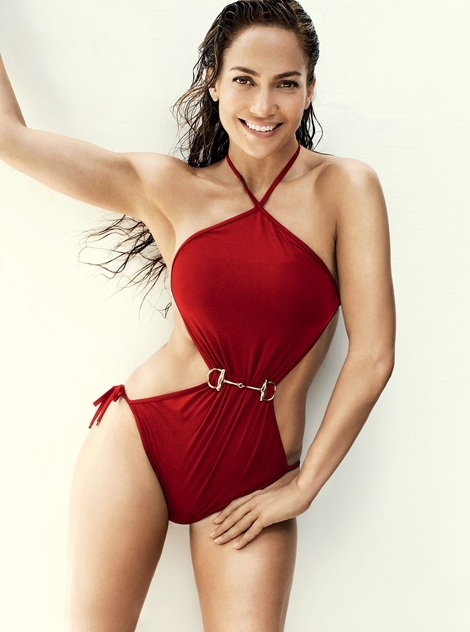 Ladies with a pear shape look best in jackets that have an A-line or fitted flare coats. These styles will define your waist and balance the width of the hips. Avoid anything that's boxy or bulky. Also, look for jackets with hoods, strong shoulders designs, interesting necklines and collars that draw the eyes towards your face. As for length, look for mid-thigh or knee length styles.
As with anything in fashion, there are no hard and fast rules in getting it right. Some people won't have an exact apple shape for example, so some of these suggestions might not work and that's okay. While these tips are helpful in finding a flattering jacket, in then end you want to buy a jacket that makes you look and feel your absolute best. Do you have any tips that you have when buying a jacket? Do you buy jackets according to your body type?