Runway trends are so intimidating. We all want to wear them, but they seem so far removed from us that it can be tough to wrap our minds around actually pulling off the trends sometimes. If you love runway trends but are scared of wearing them, I have the answers for you. This list is full of runway trends that can easily be translated to off the runway and on the streets! It may seem a bit daunting at first, but once you get the hang of it, wearing these runway trends will feel like second nature and you'll be ready to grace the world with your gorgeous style everywhere you go!
---
1

Off-the-Shoulder
Off-the-shoulder clothes are often seen as a dramatic trend that can't be carried over into the real world. That's so wrong, though! Sure, it's a dramatic look, but it's dramatic enough to be a statement without being too much. No matter how you wear it, the off-the-shoulder look is something you need to wear this year!
2

Jumpsuits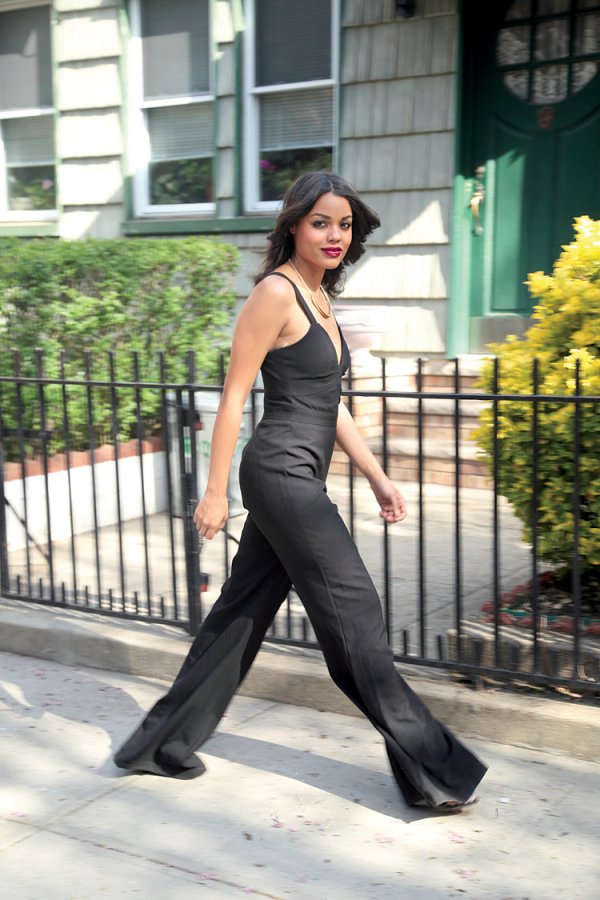 A lot of people are scared to wear jumpsuits in the real world, because they worry that it's too much. I completely get that fear, because I've often worried the same thing. However, every single time I've seen someone wear a jumpsuit in the real world, I'm astonished by how chic they look in it. I wish everyone would wear them more often, because they look like you just walked off the runway!
---
3

Dramatic Trench Coats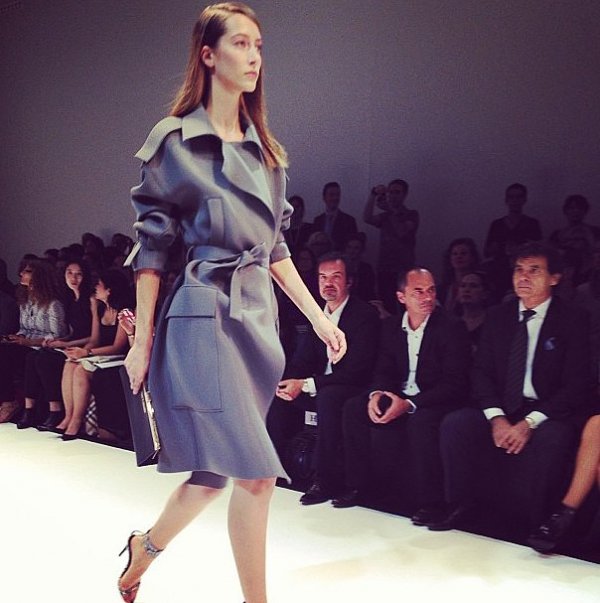 I'm sure you've Chrissy Teigen, an actual model, wear this long, dramatic trench coat trend nearly every day this fall. It's quickly become one of my favorite trends on the runways this year, and I love it even more when I see it on the streets. It instantly adds a touch of style to any old outfit you've thrown together!
---
4

Fringe in Any Form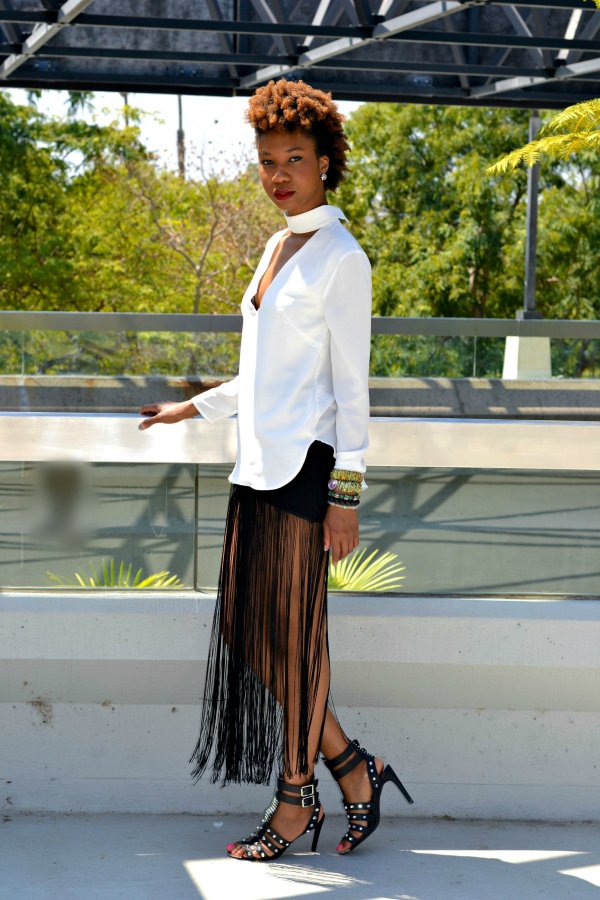 Fringe is definitely one of the biggest trends of the year, whether you're on the runway or on the street. If you love fringe but are nervous about wearing it, start small. Maybe get a purse with fringe or a vest. Venture into a fringed dress or bigger pieces as this season progresses!
---
5

A Chic Pantsuit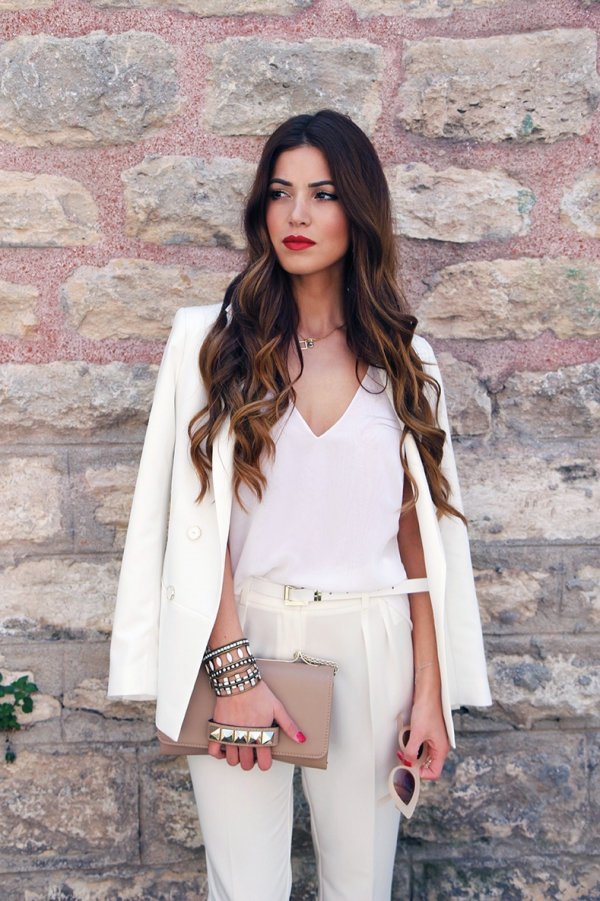 I bet you never thought you'd see the words "chic" and "pantsuit" in the same sentence, right? Gone are the days that Hillary Clinton's pantsuits are deemed tacky or ugly. Pantsuits are cool these days, and they're popping up all over the runways. There's no reason you can't wear them yourself!
6

Huge, Chunky Sweaters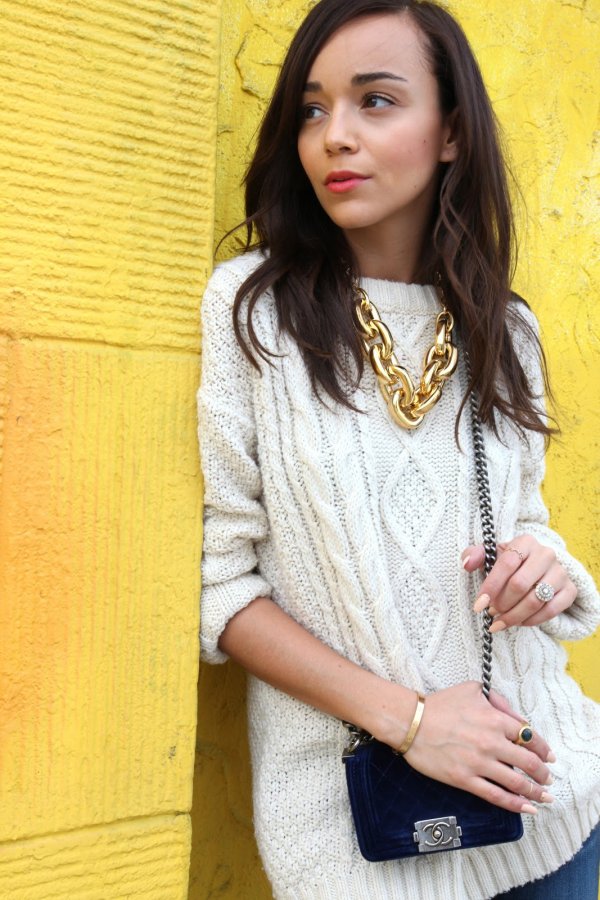 If a runway is going to give me an excuse to rock a chunky, comfortable sweater, I will gladly take it. I would love to be as comfortable as possible and look stylish while doing it! If you're looking for comfort and style, chunky sweaters are the way to go!
---
7

Chunky Eyewear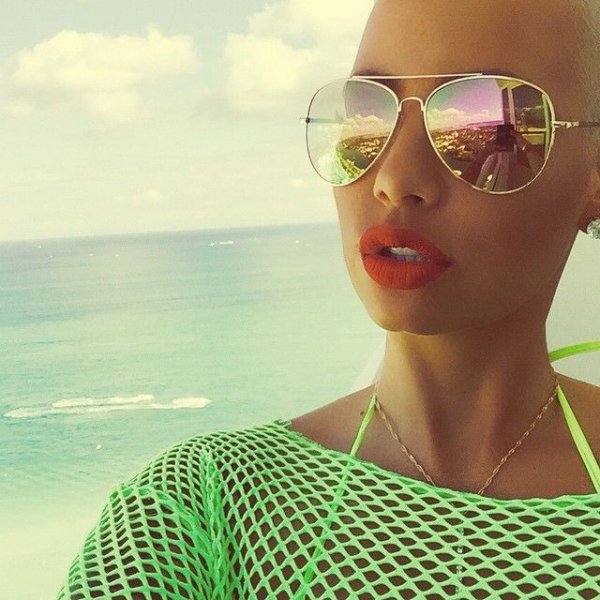 Don't you just love the geometric shapes that are popping up in the sunglasses world? I love the strong lines and sharp edges of sunglasses are right now, but I think a lot of people are scared to wear them in real life. Don't be scared! Jump into this gorgeous trend!
What is your favorite runway trend that you're too nervous to wear? Let me know what runway trend you're going to rock this year in the comments!
---
Comments
Popular
Related
Recent