Ways to wear polka dots and not look like a cosplay enthusiast are definitely worth looking into and that's exactly what I'm planning to do right now. And let me be honest, you don't want to miss out on this great pattern simply because you don't want to risk overkill. Polka dots were a huge success this spring and summer and they'll probably appear a lot more in the future, which is why we absolutely must discuss sensible ways to wear polka dots right about now.
---
1

On a Blouse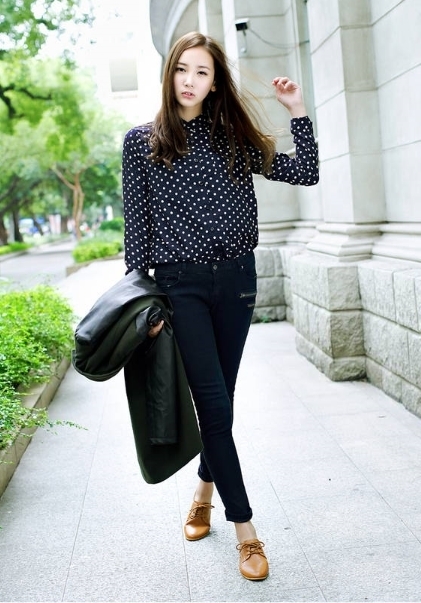 A free-flowing, feminine polka dot blouse is one of those ways to wear polka dots that can never ever be considered silly, especially if you opt for one of the latest cuts and good-quality fabric. It's a classic look designers tend to find inspiration in quite often and will work particularly well for you in case you're smaller on top and in need of prints that could balance out your figure.
---
2

On a Scarf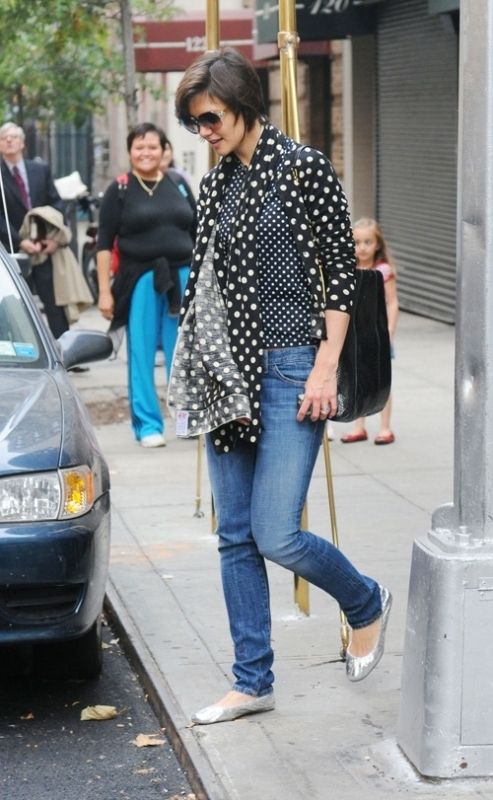 A polka dot scarf is a very versatile accessory you'll use for years to come and can always enjoy in a brand new way. Use it as a bag accessory in order to soften up a sturdy, classic work bag, wear it as a headscarf for a vintage inspired look or simply incorporate it into your outfit either as a belt or neck-wear every time polka dots make a comeback.
---
3

On Your Collar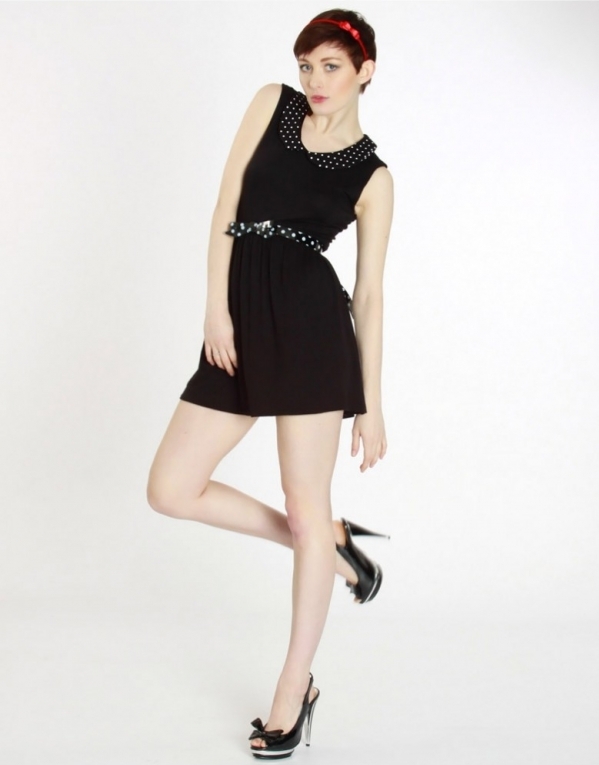 Collar necklaces are still super hot, allowing you to chic-up great many pieces of wardrobe in a budget-friendly way. The hottest hottie amongst fashion geniuses, Marc Jacobs, says there's never a wrong time for polka dot and that, my ladies, definitely means you can safely craft or purchase a polka dot collar to mix and match.
---
4

As Jewelry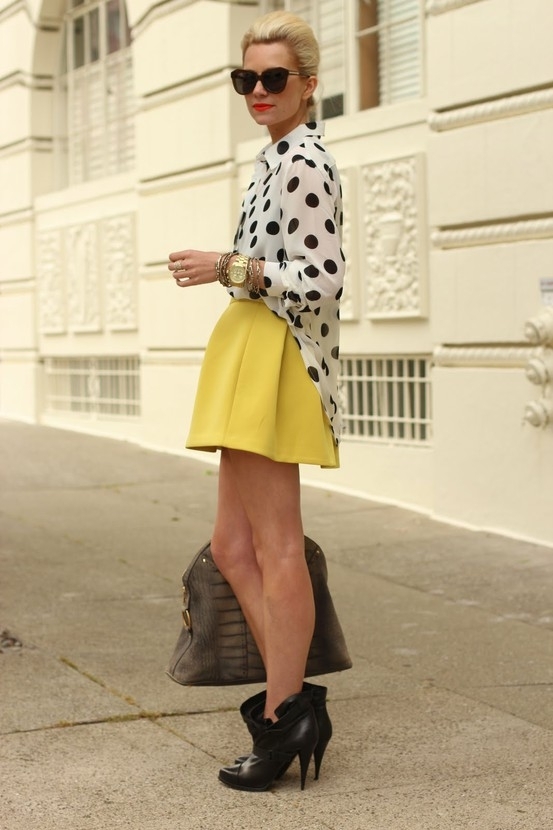 A small dose of black and white polka dot pattern could help you show off your creative personality even in the most fashion-restricting situations. A pair of small spotted studs or vintage-effect pendant earrings for example, won't clash with your business attire but help you incorporate a pattern you couldn't wear on a larger scale.
---
5

On a Sweater Dress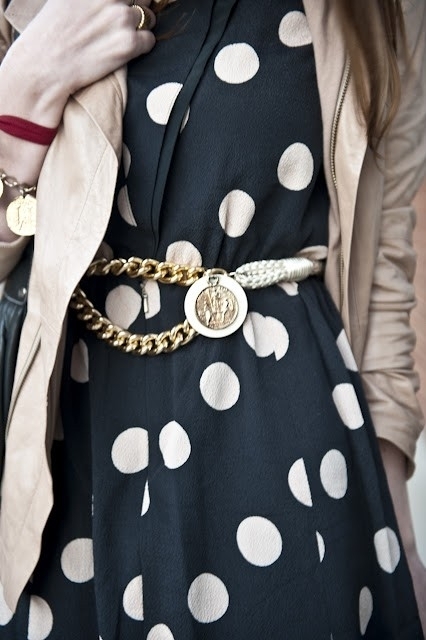 Large polka dot pattern definitely looks cool on a chunky sweater dress, making it go from a rather unremarkable piece of fashion to a statement piece that needs very little accessorizing to look absolutely stunning. Don a pair of warm, chunky hose, your favorite biker boots and your photo will be the next to grace any fashion mag's street style section.
---
6

On Your Winter Knitwear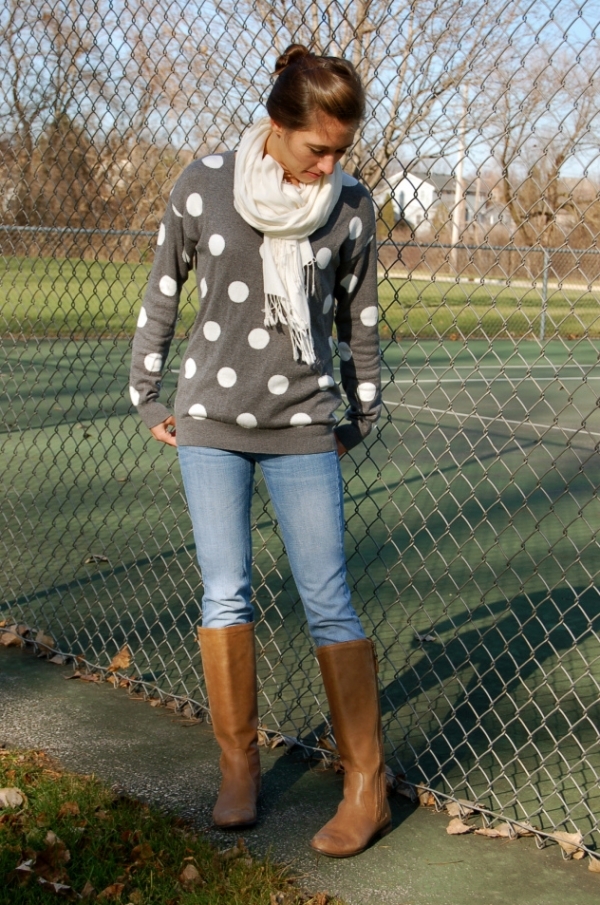 Why go for something dark, drab or unimaginative when you can have polka dot mittens, polka dot scarf or polka dot winter hat? You must have seen these in shops and I'm betting my nicest purse that you can still recall that moment, maybe even the store in question even if it may have been years since you last saw the item. See? Polka dots are memorable!
---
7

On Your Umbrella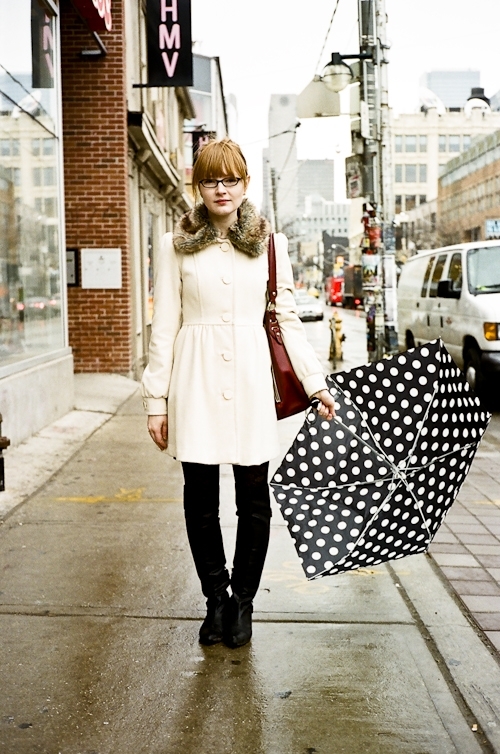 Let me share a little secret with you. Every time I see a girl carrying a polka dot umbrella I have this urge to meet her. Seriously, a polka dot umbrella really stands out in the most positive of ways and kind of makes me want to have a chat with the fun person carrying it. And make no mistake about it – a person carrying a polka dot umbrella is definitely a lot of fun.
Has wearing polka dots ever been a problem for you and, if so, how do you manage to make this pattern work for you in a chic, trendy, non-costumey way?
More
---
Comments
Popular
Recent