Wondering how to accessorize a white dress? Although they can look stunning, the very simplicity of white dresses means that they can also look a bit dull. This is where accessories come in. There are lots of ways to accessorize a white dress, some of them obvious, others less so. So if you´re wondering how to accessorize a white dress, try these tips to look amazing …
---
1

Scarf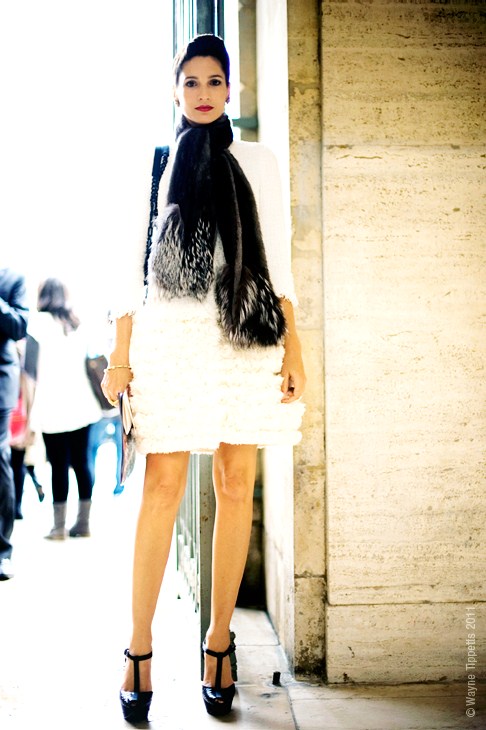 You can´t have enough scarves in your wardrobe. That is my firm opinion! Scarves are wonderful accessories, as they come in an infinite variety of colours and patterns, and can be used in so many ways. So they´re the ideal way to accessorize a white dress. You can wear your scarf around your neck (and there are lots of ways to tie it), use it as a headband (think 1950s style), or even wear it as a belt.
2

Shrug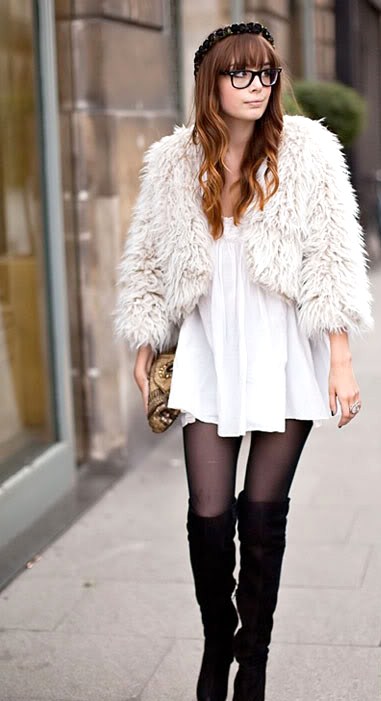 Shrugs are a great way to change the look of a dress. A short-sleeved shrug in lace is perfect for an evening look; in another fabric it will keep the sun off your shoulders (you don´t want to burn!). Plus, as the weather grows cooler, your white summer dress can be extended into fall wear with a long-sleeved shrug. A wrap or large scarf will do a similar job.
---
3

Belt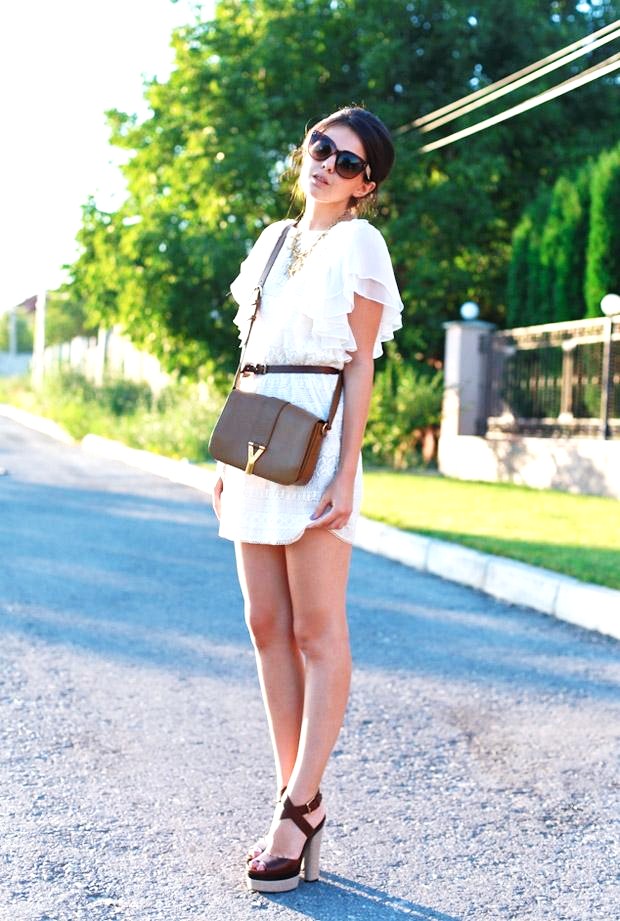 Belts are an easy way to accessorize a plain dress. Plus they will stand out really well against a white background. Look at what you have in your wardrobe – I bet you have dozens of belts! Now try them on over your dress and see what works. The belt may look better tightly fastened around your waist, or loose on your hips.
---
4

Trim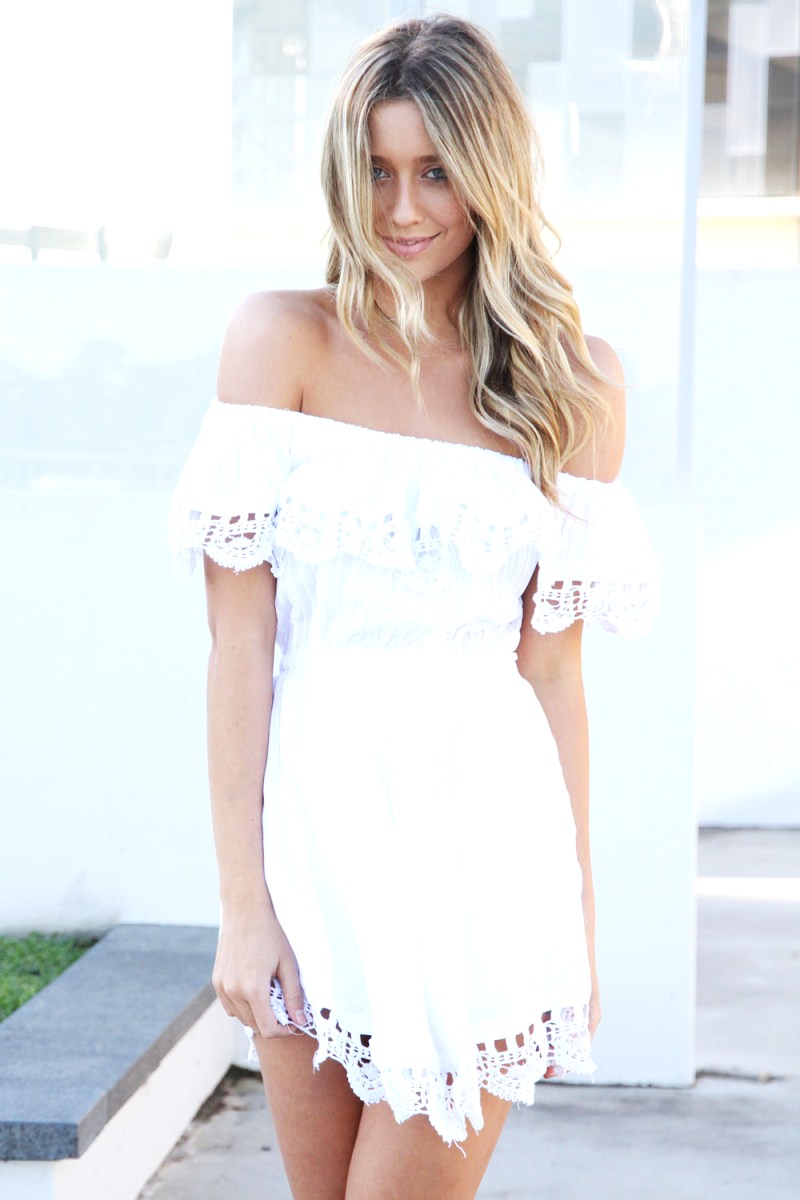 A different way to accessorize a white dress is to customize it. Look in your local market or in the haberdashery department of a store, and you´ll find lots of amazing trims, such as feather, braid or beading. Measure how much you´ll need, and sew it to the neckline, under the bust, or wherever you like. Hey presto – a new and original white dress!
---
5

Fake Tan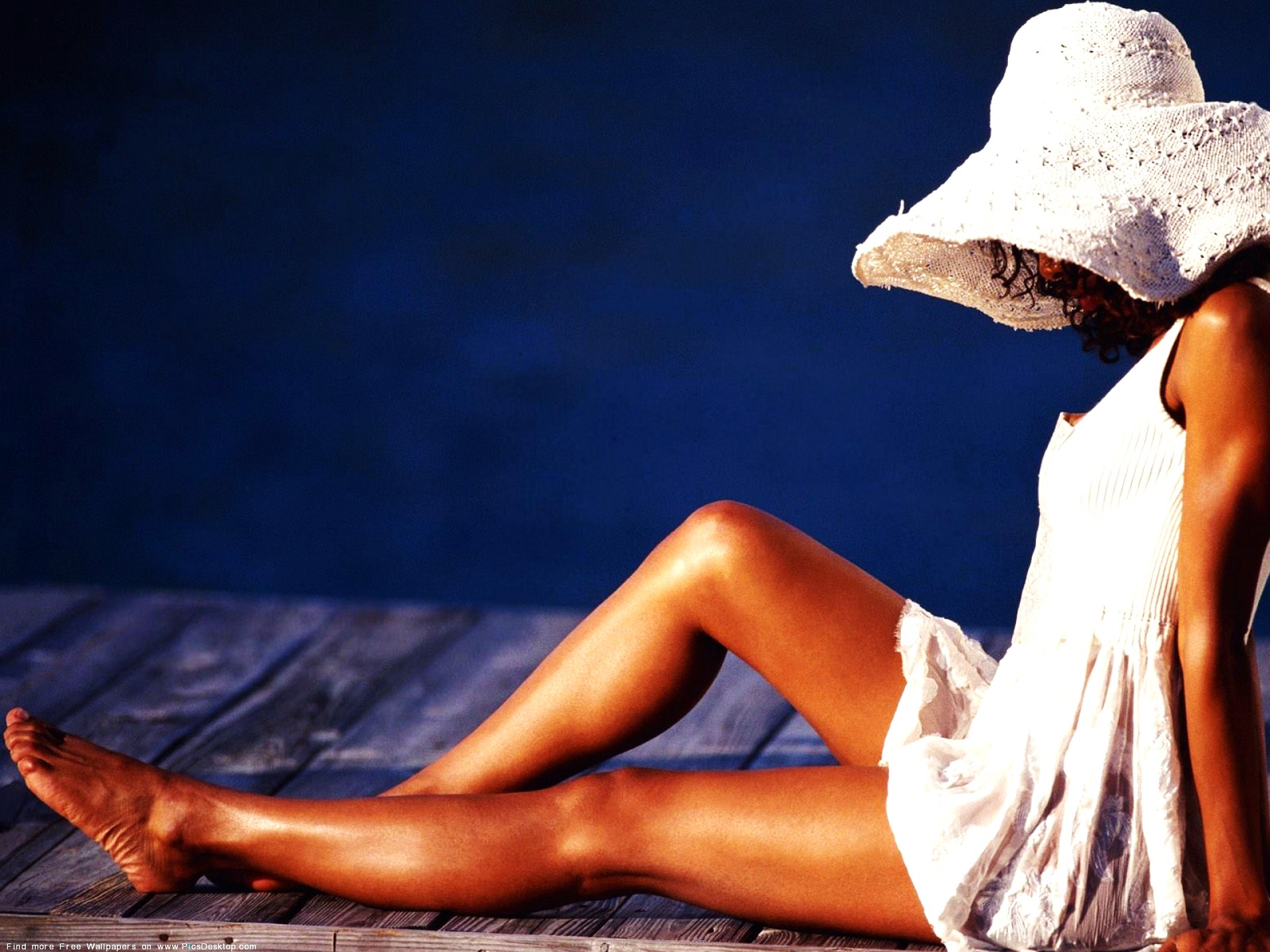 I´ll admit it – white just isn´t the color for my pale skin. It does look better on darker skin. So a great way to wear your white dress is with a tan. Of course, a fake tan is much safer. Do make sure that your fake tan is completely dry before you put on a white dress though – or it won´t be so white! In fact, a fake tan would be best applied the day before, just to be sure!
---
6

Headband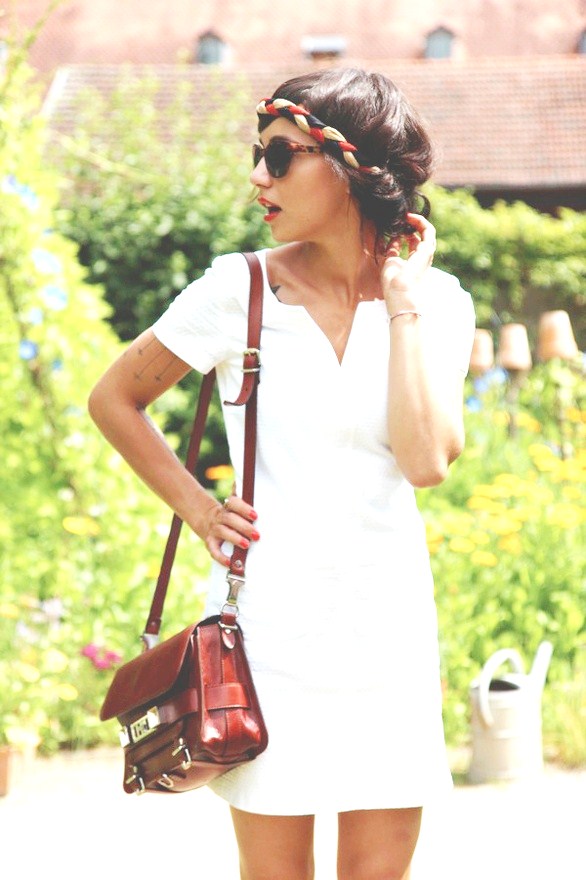 Accessories can sometimes be more effective if they are kept simple. And what could be simpler than a headband? Just slip it on and you´re done! There are lots of colours and patterns in the shops, or you could make your own – it´s really simple, and you don´t need any sewing skills. If you do dressmaking or crafts, making a headband is also a great way of using up scraps of fabric.
---
7

Statement Necklace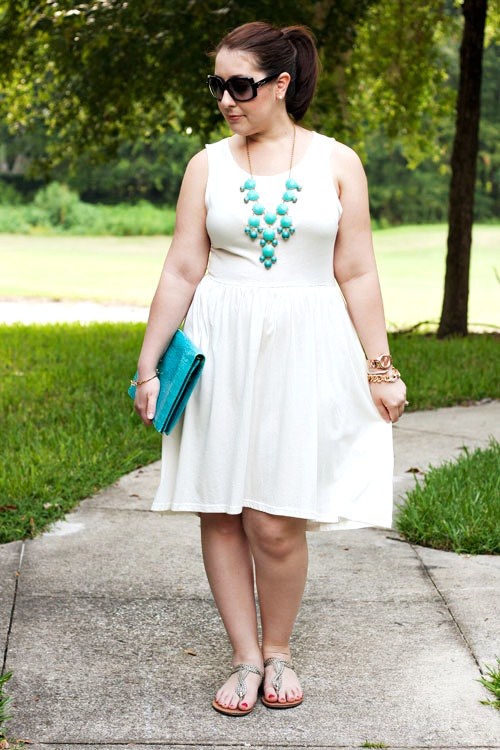 If you want to know how to accessorize a white dress with maximum impact, wear it with a stunningly striking necklace. Whether it´s strings of colourful beads, a single large centrepiece, or a bold stone, a statement necklace will look amazing against a white dress.
So now you know how to accessorize a white dress, you can try lots of ways to get the most out of your lovely dress! With a change of accessories, you can wear the dress both night and day, and make it look completely different. It´s also a great way to get maximum use from the dress on vacation. Have you any original ways to accessorize a white dress?
Top Image Source: thatspretty.tumblr.com
---
Comments
Popular
Related
Recent