Fashion tips to make you look taller can vary from physically adding height to creating optical illusions. When it comes to height, it always seems to be a case of wanting what we can't have. Those on the shorter side might dream of an extra few inches, while those who are taller might want the exact opposite! If you want to add some extra height to your look, check out these fashion tips to make you look tall.
---
1

Wear Heels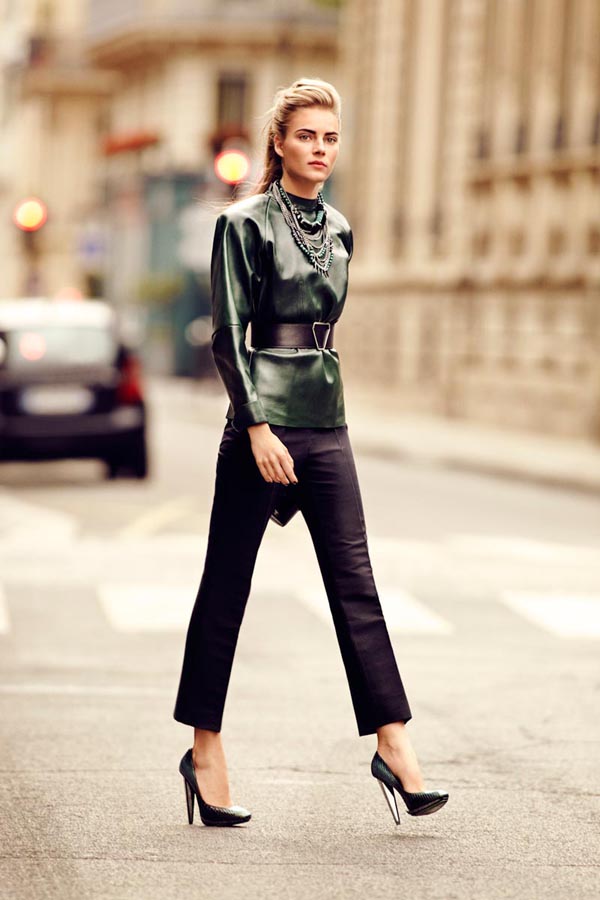 One of the easiest fashion tips to make you look taller is to slip on a pair of heels. Adding an inch or so with a pair of heels will quite literally add extra height to your stature. Choose a slimming style like a pair of almond toe stilettos as chunkier shoes tend to add bulk.
2

Embrace High Waists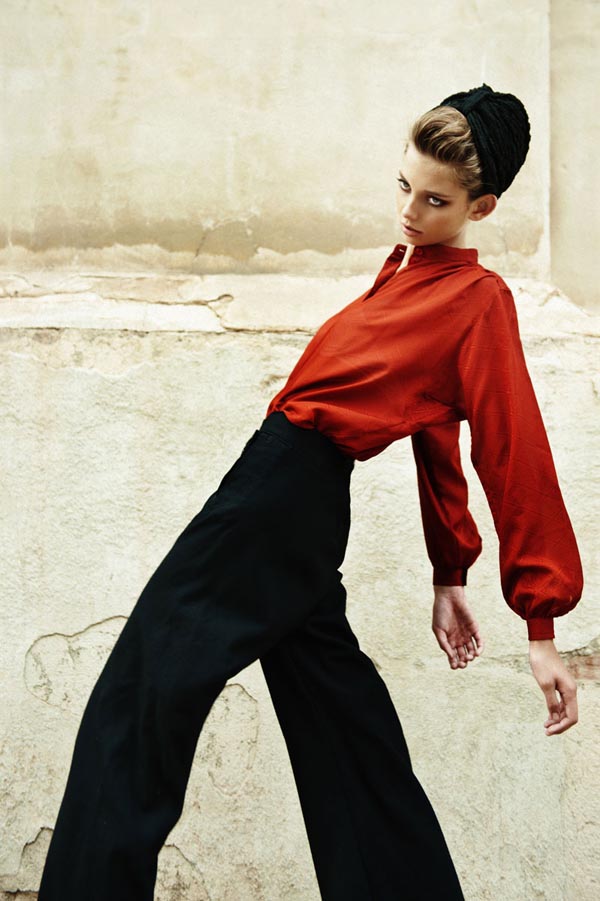 Create the illusion of a lengthened silhouette by wearing high waisted gear. It can create the appearance of longer looking legs, and therefore 'taller' proportions. High waisted shorts and skirts are great, and when it comes to pants choose a straight-legged pair.
---
3

Go Monochrome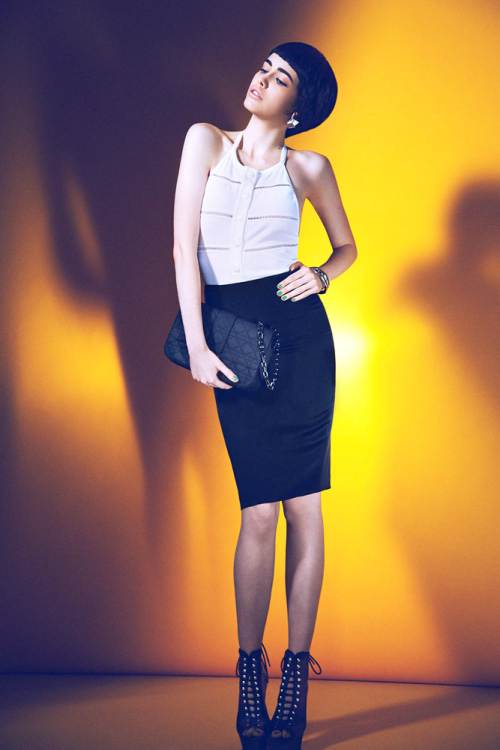 A monochrome outfit can help you look taller and leaner. Too many different colours can break up the body, making it appear shorter. Styling an outfit in just one colour keeps everything streamlined. Keep your monochrome outfit interesting by mixing up textures.
---
4

Stay Unbuttoned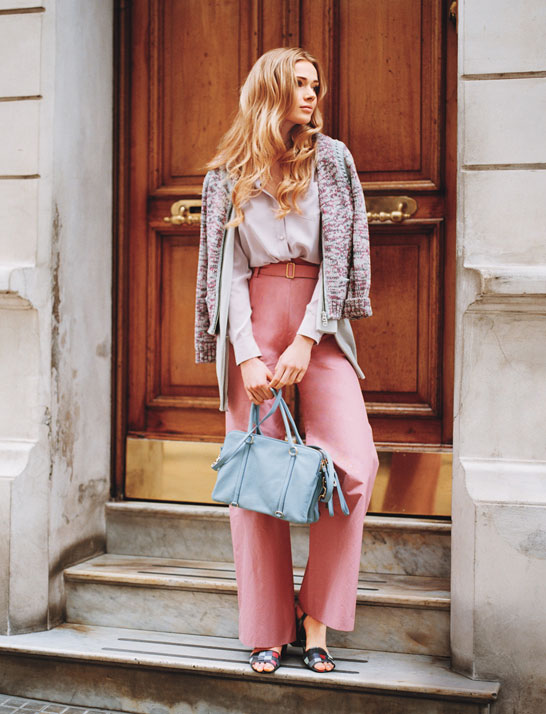 Many fashion tips to make you look taller involve creating optical illusions. This is often done by consciously or unconsciously creating the appearance of vertical lines. Leave your blazer, jacket, or cardigan unbuttoned to create these vertical lines.
---
5

Wear V-Necks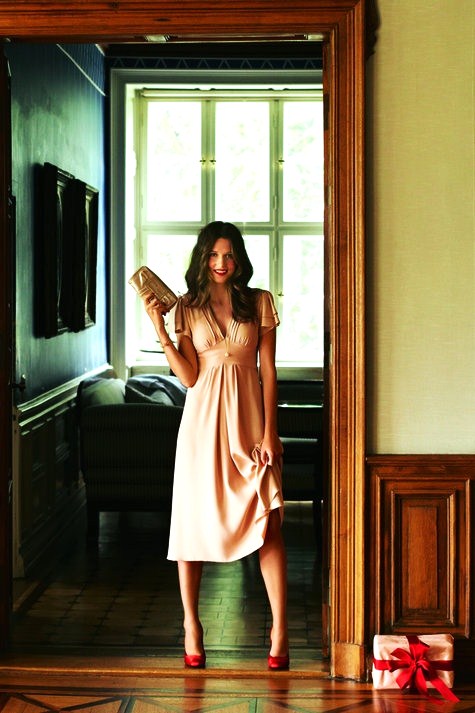 V-neck tops help elongate the neck and can therefore add to the illusion of a lengthened body. Tuck one in to a pair of high waisted pants for chic and stylish look.
---
6

Wear Long Necklaces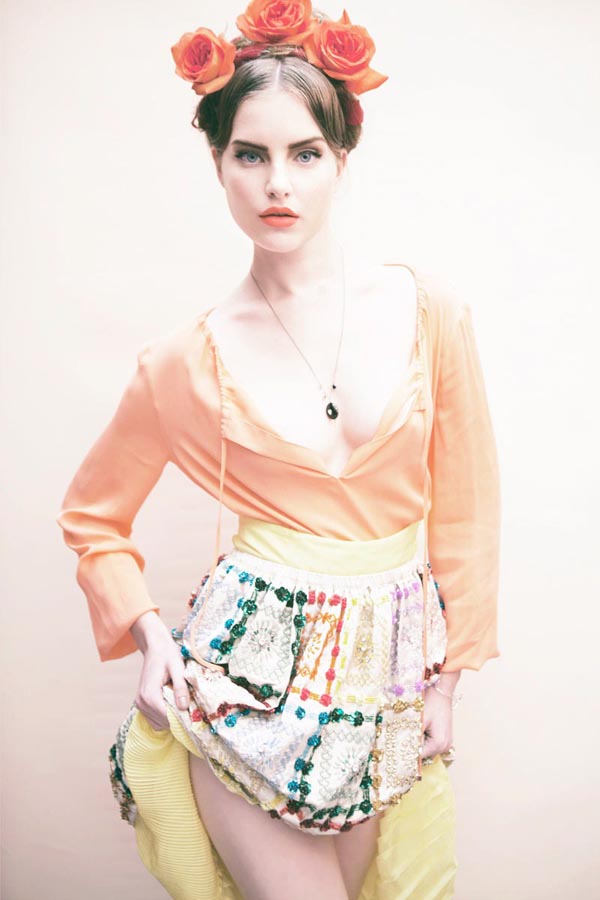 It was mentioned earlier that the illusion of height is about creating vertical lines that trick the eyes. Another way to achieve this is by wearing long necklaces. Long necklaces flatter the torso unlike shorter choker styles that break up the body.
---
7

Stay Tight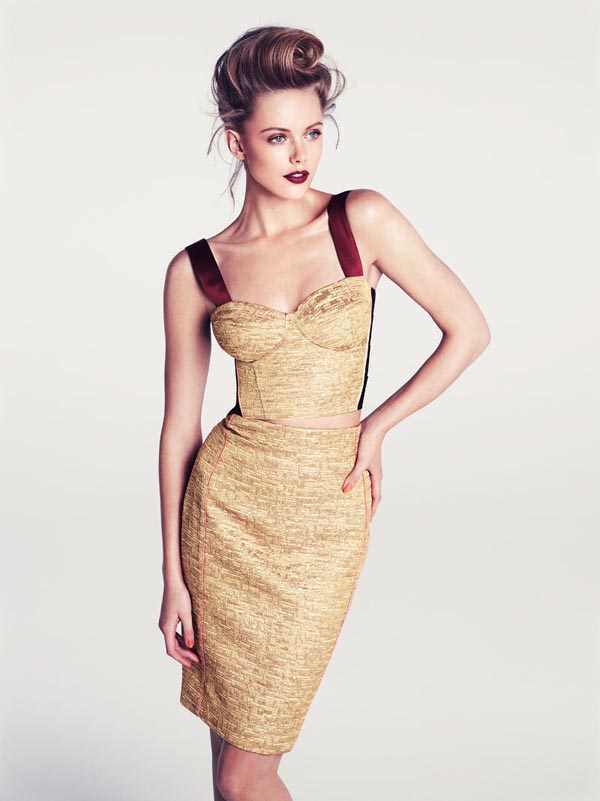 When it comes to fashion tips to make you look taller, the fit of your clothes is really important. Wear tighter, closer fitting clothing to create the illusion of height. Fitted clothing emphasises your lines, while baggy clothing will only swamp you and can cause you to look shorter than you are.
---
8

Try Those Skinny Jeans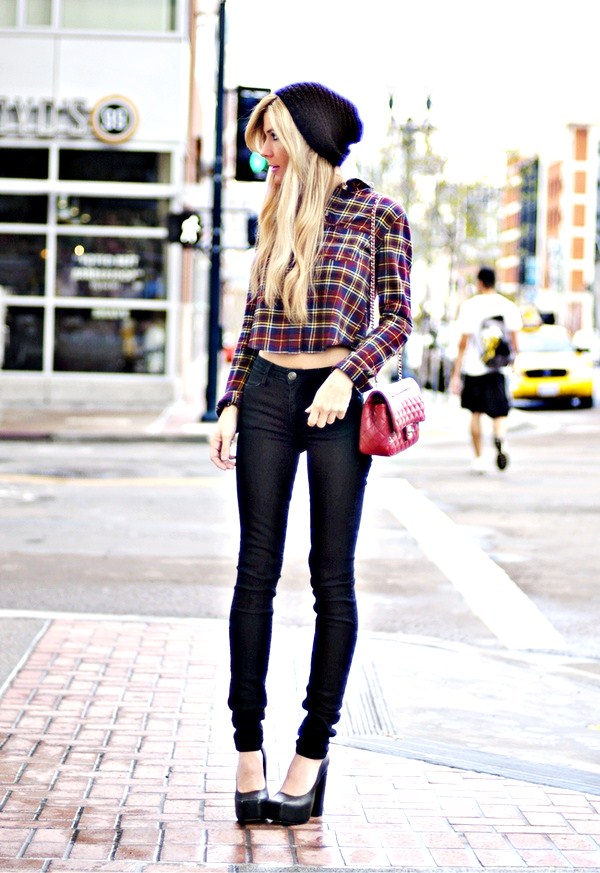 Admittedly, skinny jeans aren't to everyone's tastes. They can be a pain to try on and aren't always the most flattering options. However, if you find the right pair they can make all the difference in making you appear taller. Stick to dark coloured denim for a lean, fitted look.
---
9

Avoid Cropped Pants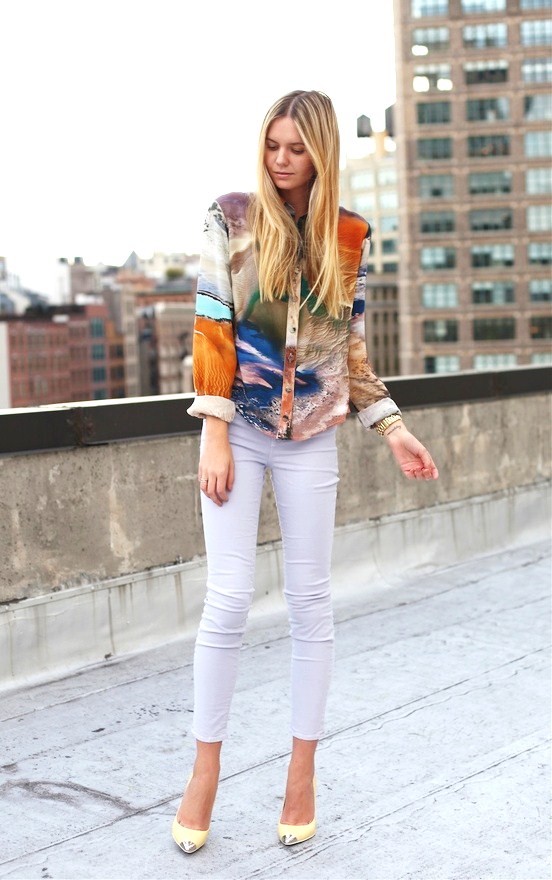 It's no secret that cropped pants can make you look stumpier. This is because they break up the line of the leg, which can have the appearance of shortening your body. It's for this reason that it's best to stay away from cropped styles if you want to appear taller.
---
10

Keep Pants Long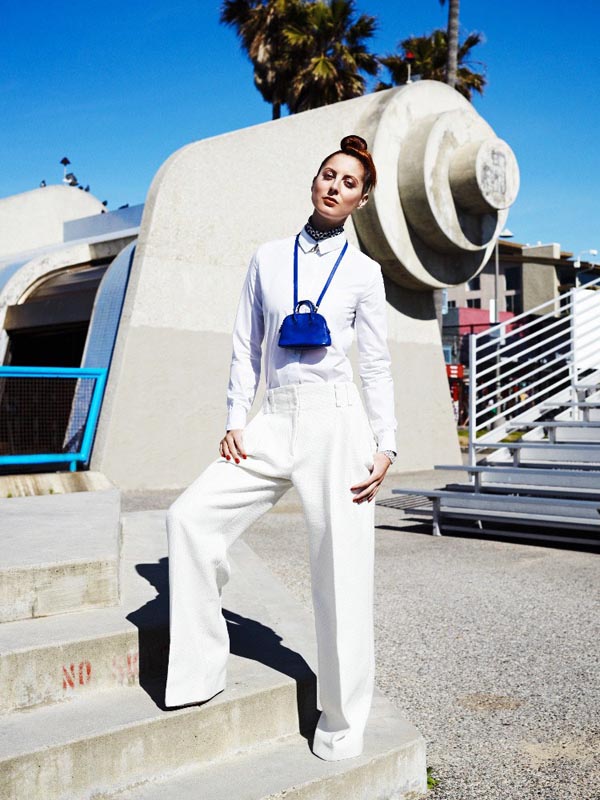 When it comes to fashion tips to make you look taller, it's all about creating length and balance. Stick to longer pants as they elongate the body. Ideally, look for a pair that either skims the ground or hits the top of your shoes.
---
11

Say It with Colour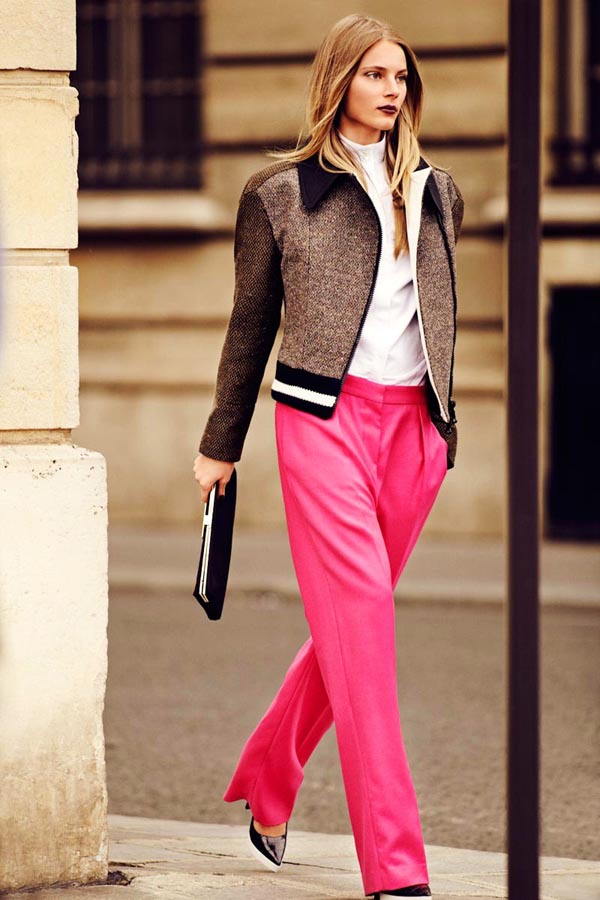 Things like slender legs and a slim stomach can play a part in giving the illusion of height. Exaggerate and attract attention to such features by wearing bright colours on those areas.
---
12

Road Test Those Stripes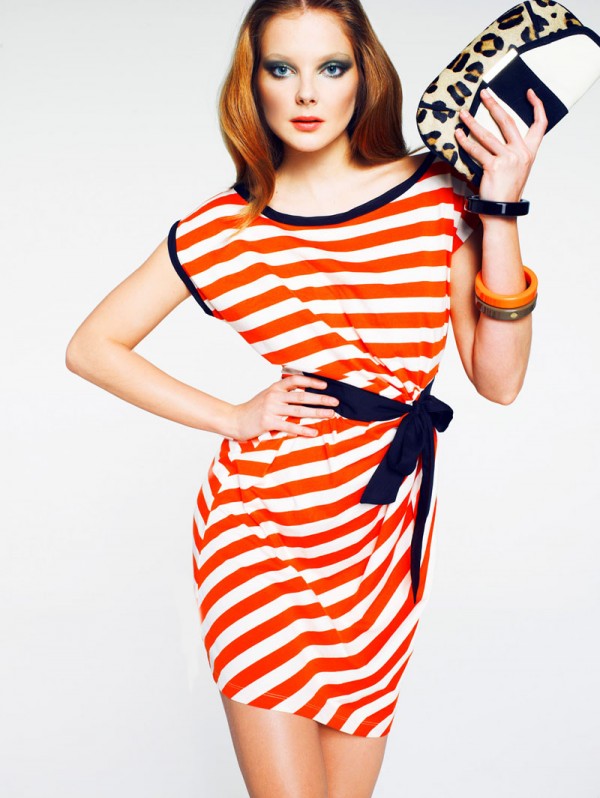 Traditionally, it's been said that vertical stripes are the most slimming and flattering. However, like with most things, it tends to be a case of different strokes for different folks. Some people find wide stripes add height, while others prefer skinnier stripes. And then there are the few who find that horizontal stripes work best. When picking stripes to make you appear taller, it's best to try on a range of styles first.
---
13

Layer Smart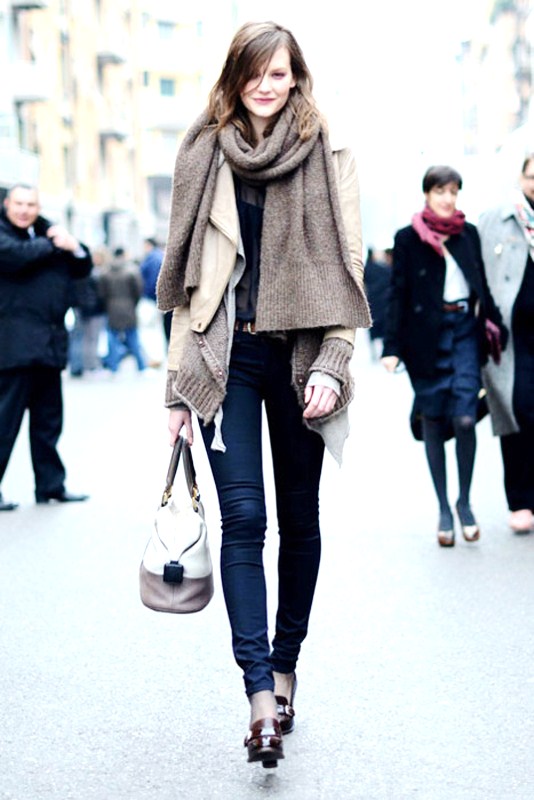 A well layered outfit can easily give you the appearance of being taller. Avoid layering heavy and textured fabrics and stick to thinner fabrics instead. Anchor the outfit with a darker coloured layer on the outside as this will attract the most attention. This is probably one of the trickier fashion tips to make you taller to achieve, so practice makes perfect.
---
14

Match Your Stockings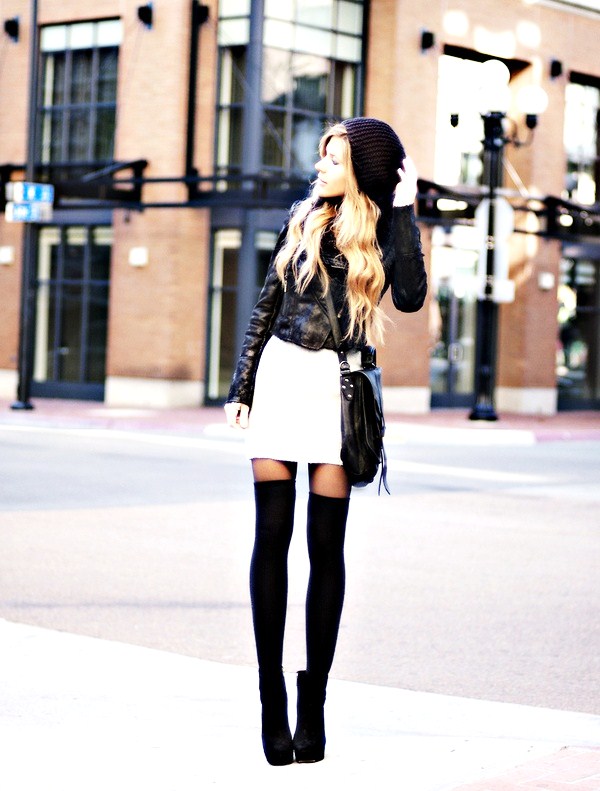 Wear stockings in the same hue as your skirt or shoes to create an unbroken visual line. Darker colours tend to have slimming and lengthening effects so keep this in mind.
---
15

Avoid Wide Belts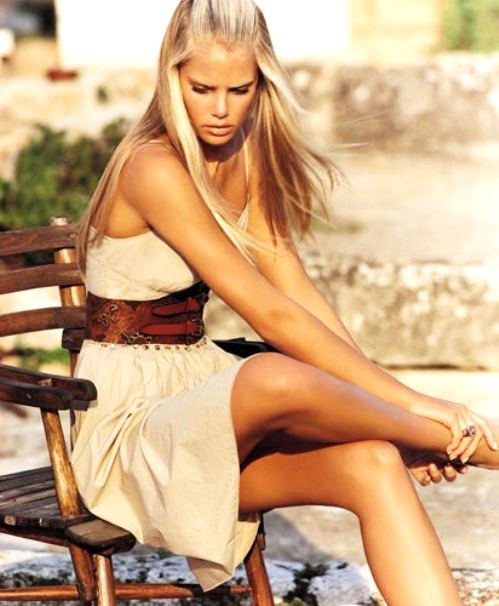 Cinching in your outfit with a belt can break up your body, making you appear shorter. Wide belts are the biggest culprits, so if you must wear a belt choose a slimmer style just to be safe.
---
16

Add a Hat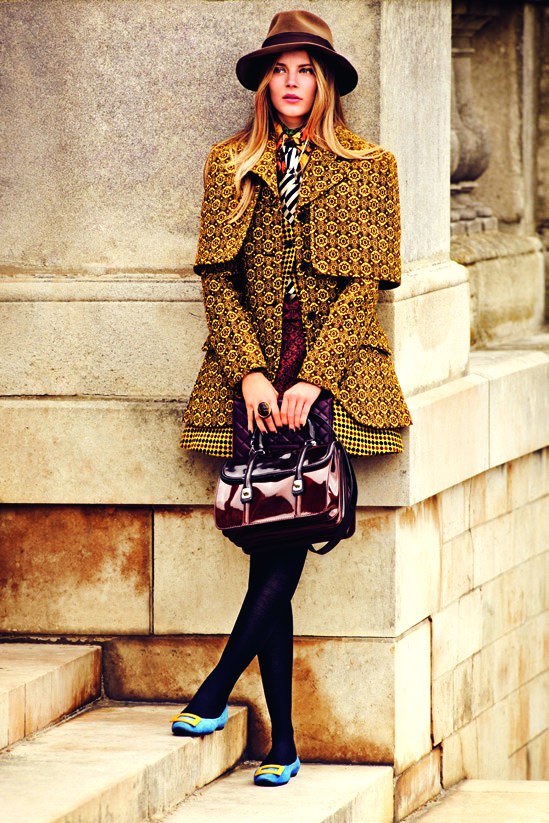 This fashion tip to make you look taller physically adds height at the top. A hat can add a few centimetres to the top of your head, and can be a stylish addition to an outfit.
---
17

Slit Your Skirt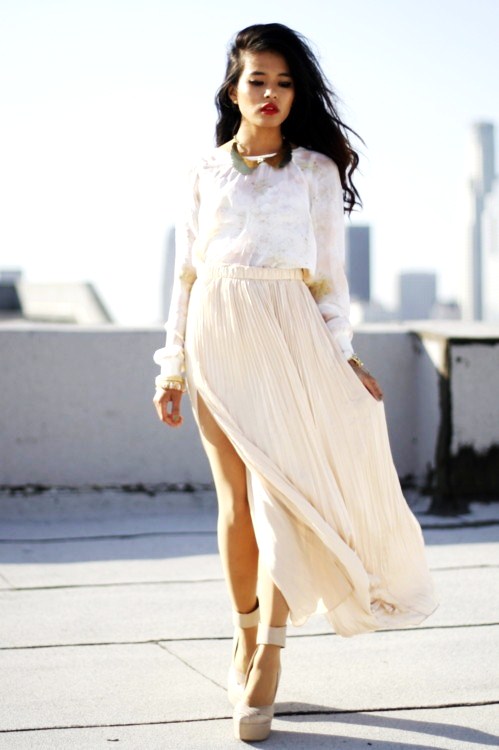 Slit skirts have been on the radar this season, and they can also help make you appear taller. A slit up the front, back or side can all create flattering vertical lines. My pick would be a column maxi skirt with a slit up one side.
---
18

Tie Scarves Loosely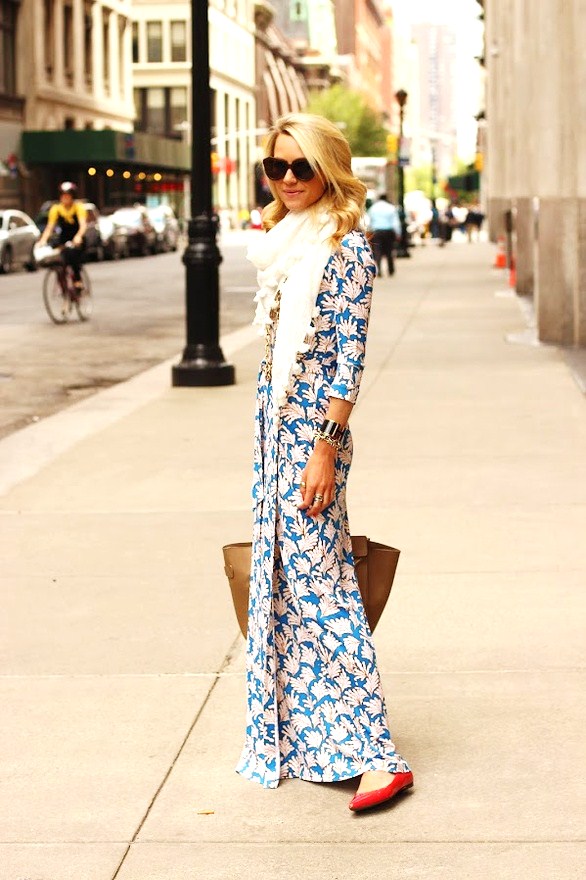 Tie your scarves long and loose to create lengthened lines on your body. Anything tied too close to your neck can cut you off, making you appear shorter.
---
19

Wear Smaller Prints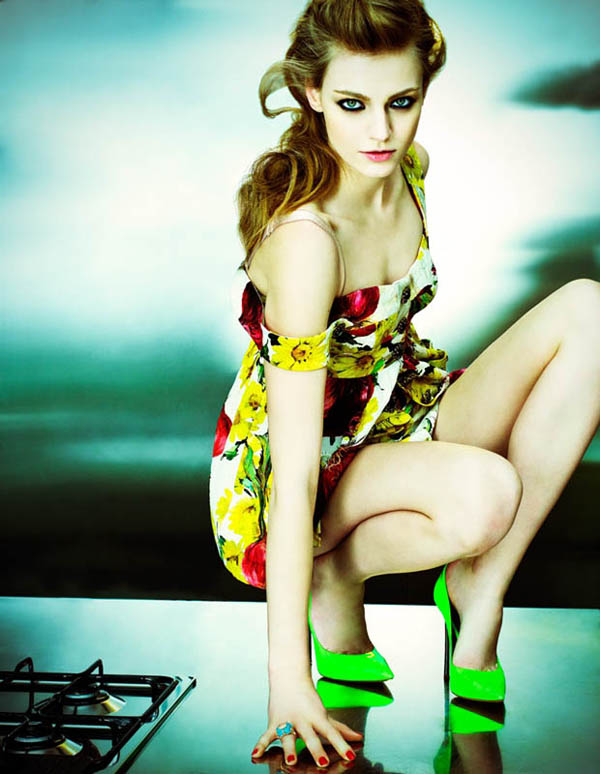 If you're particularly petite, stick to wearing smaller prints and patterns. Fashion tips to make you look taller often revolve around creating balance and bigger, bolder prints throw this balance off if you're petite.
---
20

The Right Focus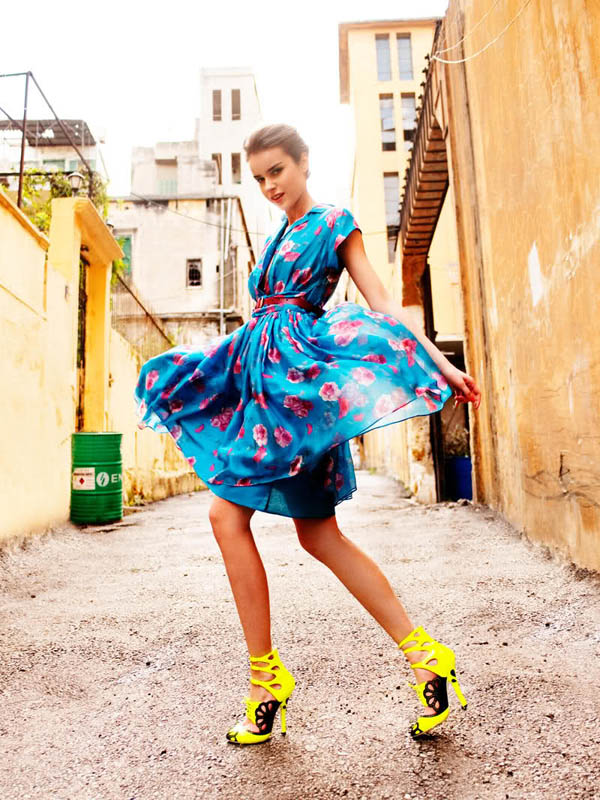 The important thing is to focus on the things you can change. Too often we find ourselves focusing on things that we can't change, like certain parts of our bodies. Focus on the clothes and putting together a killer outfit!
Give the illusion of height with these fashion tips to make you look taller. From clothing to accessories, it can all make a difference. What's your best fashion tip to make you look taller?
Top Image Source: costinm.com
---
Comments
Popular
Related
Recent