How to wear all white is a tricky question, but one that yields a far few answers. An all white outfit is one of the hottest looks right now and there are plenty of ways to pull this trend off. From simple separates to an artfully layered and accessorised outfit, this is a look that is more versatile than you may initially think. Take a look at the following tips on how to stylishly wear all white outfits.
1

A Simple Dress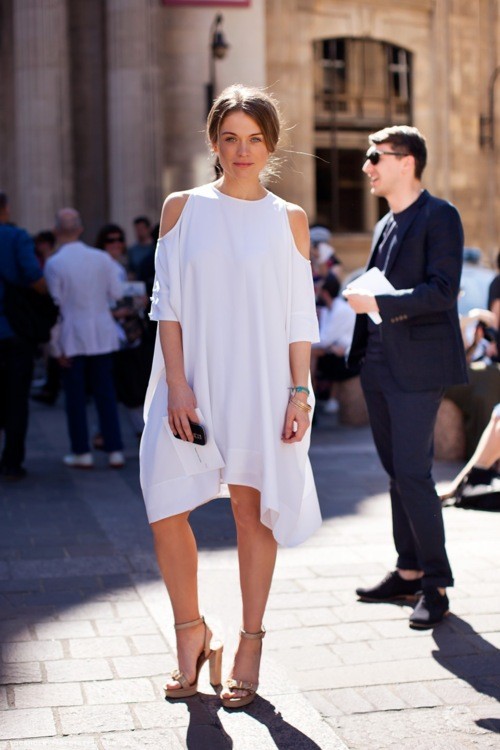 One of the easiest ways to work an all white outfit this summer is to start with a plain white dress. This is one of the more versatile tips on how to wear all white. It's suitable for all! You can choose any style or cut you want, as long as it's a crisp and clean shade of white.
2

Wear Separates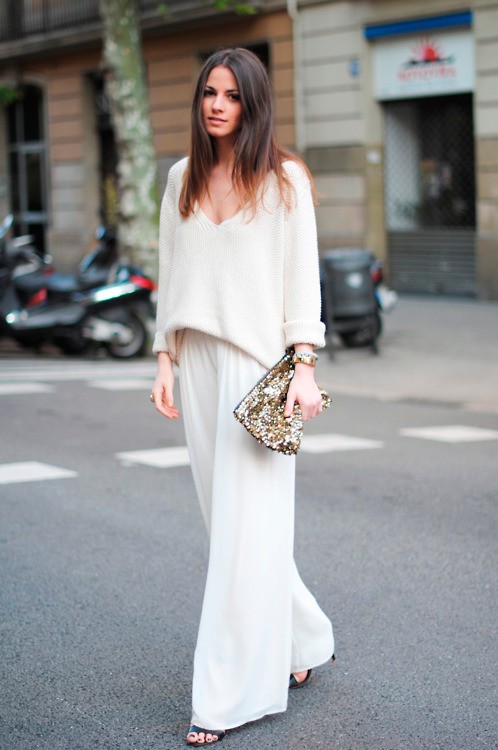 Switch up an all white combo by teaming a white top with a skirt or pants or shorts. When it comes to how to wear all white this way, the tricky part may be trying to get matching shades of white together. Other than that, it is a simple enough way to work the trend.
3

Layer up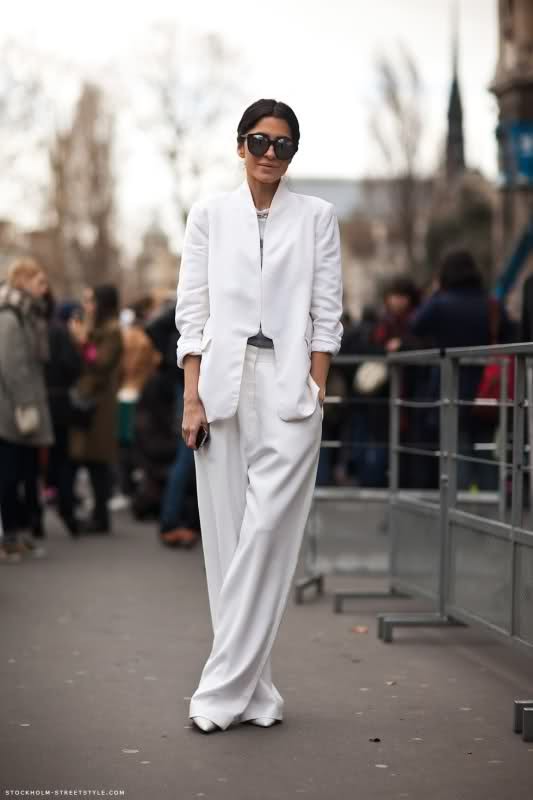 A breezy white outfit just screams summer dressing, but what about in the cooler months? You can still work stylish and trendy all white outfit in the winter. Simply layer a white jacket over a white top and pants, and try finding a white scarf to finish the look off. It's a chic take on winter dressing and a nice alternative to typical all black winter looks.
4

Entirely Monochrome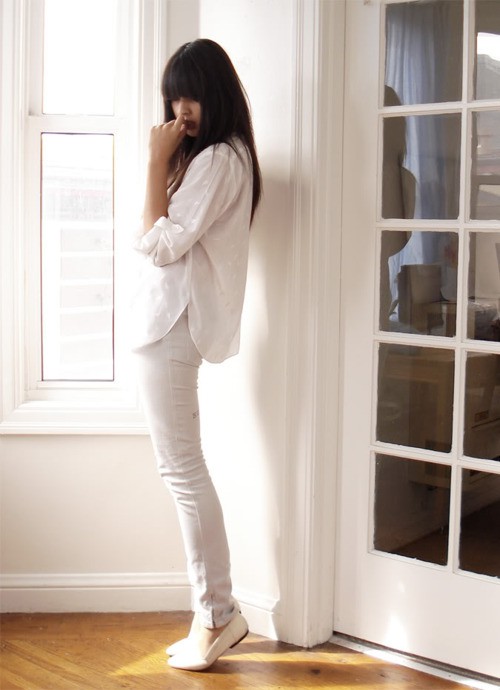 Really embrace the term 'head to toe' and wear an entirely white outfit, down to the shoes. Add a white bag and accessories to really take on the form of a human blank canvas. For this tip on how to wear all white, the type of clothes you choose can impact the overall look. More casual clothes and sneakers will create a laidback look whereas tailored garments will be more polished.
5

Add Splashes of Colour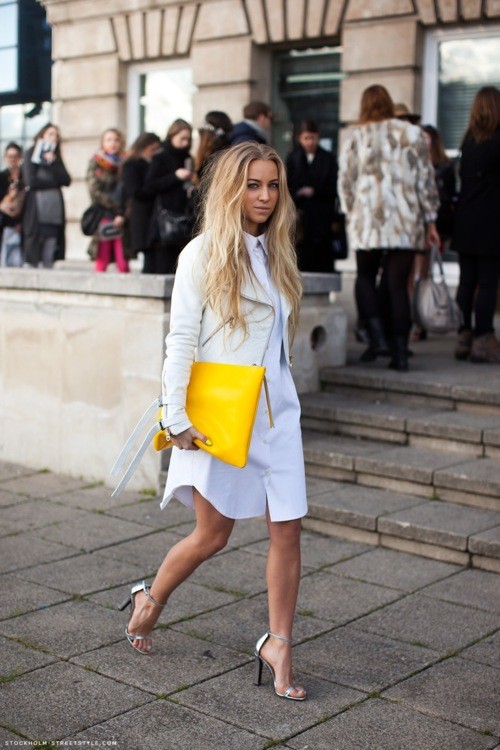 If you feel that an all white outfit is too stark, add some colour in the form of high impact accessories. Brightly coloured clutches are still trending and are a great way to liven up an all white outfit. Alternatively, wear colour in the form of jewellery, shoes or makeup.
6

Play with Texture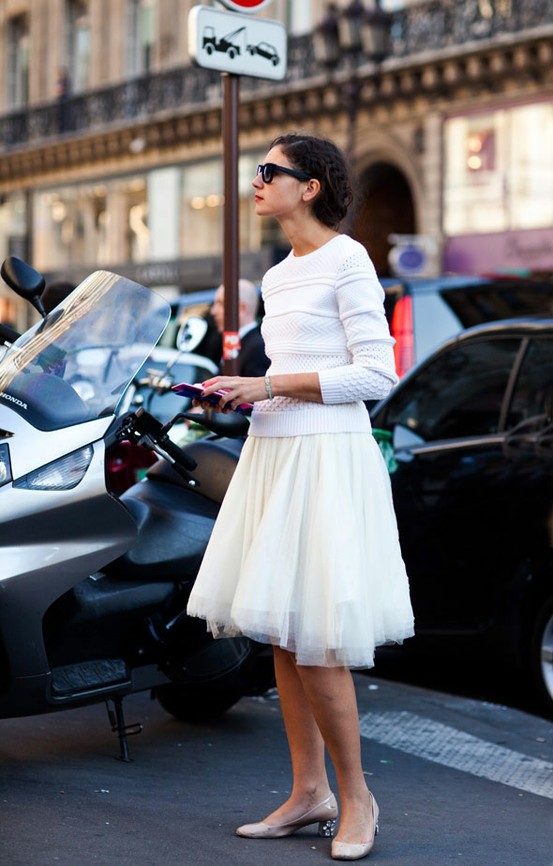 Wearing all one colour can sometimes lead to your outfit looking quite two dimensional. When it comes to how to wear all white, take it to another level by working different fabrics and textures together. Wear chunky knits with sheer chiffons or structured leather with lightweight silk or cotton.
7

Add Metallics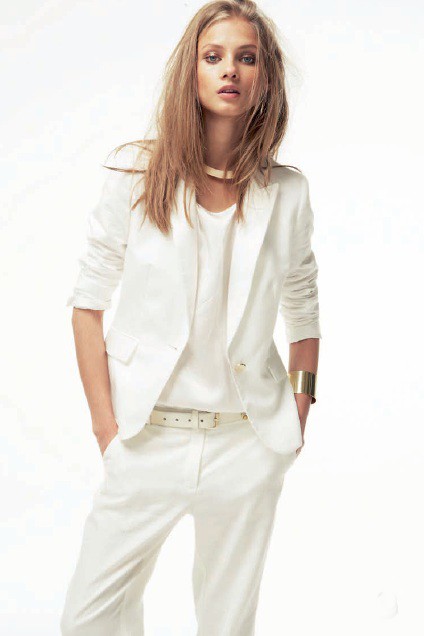 Glam up your all white outfits by working in one of this season's hottest trends: metallics. A bold metallic necklace or cuff bracelets are a simple enough addition but will add high impact shine to your look. You could also opt for a metallic clutch or high-shine metallic shoes.
8

Weekend Casual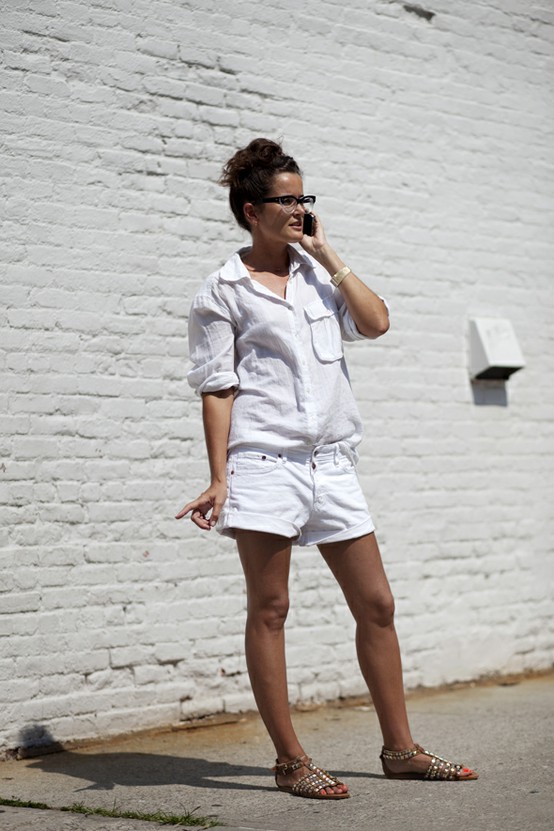 All white outfits have the tendency to look quite crisp and polished. You want to be able to know how to wear all white to suit a range of occasions. Make the look more weekend appropriate by choosing more relaxed items of clothing like slouchy shirts, denim shorts, or jersey dresses.
An all white outfit really is a clean slate for you to build your accessories on. When it comes to how to wear all white, don't be afraid to add textural elements to your look. How would you work an all white outfit this season? Do you have any tips for how to stylishly wear all white?
Top Image Source: Zara